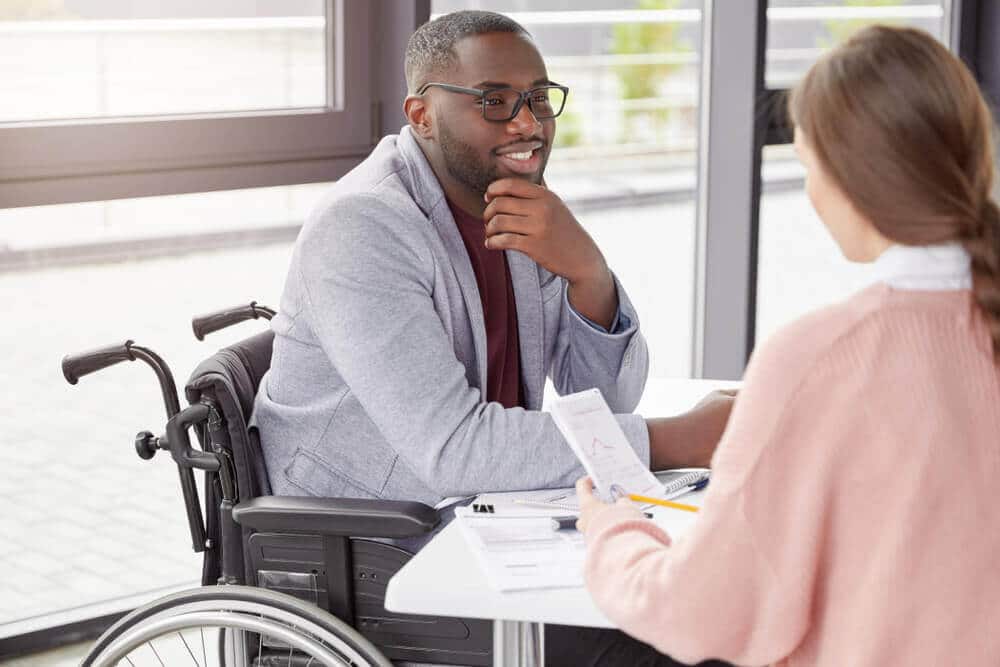 We can't stress enough how important it is for physicians to have disability insurance. Disability insurance is income protection for your current and future finances if you become injured, ill, or disabled and cannot do your job.
It is an important measure of protection for all workers, but it is especially important for physicians and high-income earners. Without it, a single illness or injury could significantly impact your financial security and your way of life. And often, your employer's group policy, employee benefits, and Social Security disability will not be enough.
We've covered the types of disability insurance and the cost of disability insurance extensively in recent months. Today we're taking a deep dive into how to select a provider and the best disability insurance for you.
Here is our guide to the top disability insurance companies that you should consider before you buy disability insurance.
---
What to Look For in a Disability Insurance Policy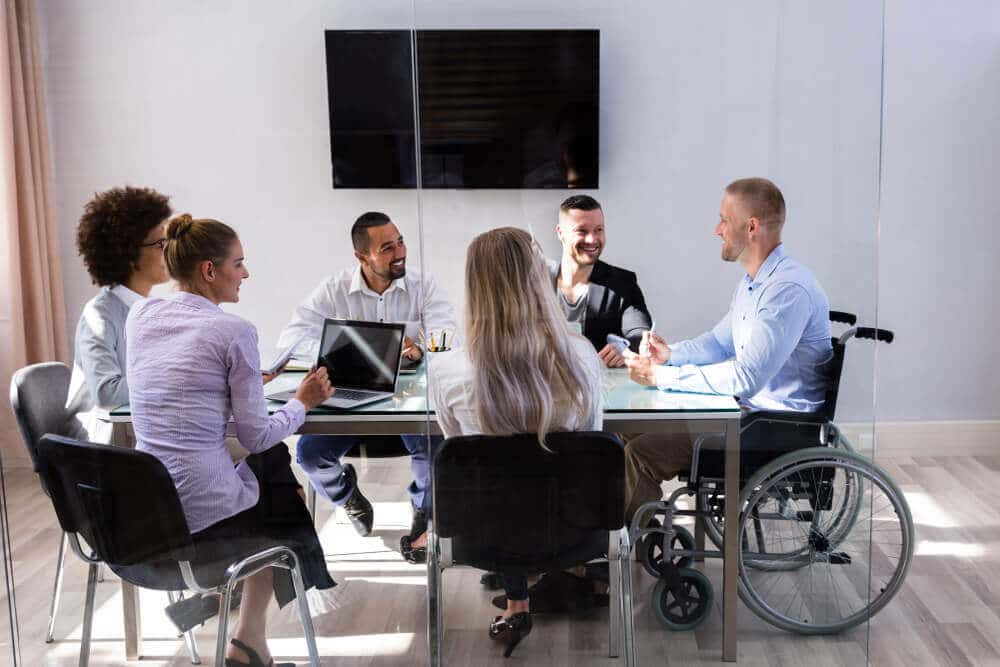 Disability insurance policies include a variety of terms and provisions. On average, most long term disability policies pay between 40% – 60% of the policyholder's gross salary until they can return to work, retire, or reach a predetermined end of the benefit period. Disability benefits from an individual policy are often tax-free.
Now that we've discussed what you can expect from long-term disability coverage, there are four key factors to consider before selecting a provider.
It is important to understand how these four elements of a disability policy will affect your coverage and your ability to collect benefits.
Definition of Disability
Every disability insurance policy includes a definition of disability. This is the way in which the insurers define what being disabled means.
In order to be eligible to collect your disability insurance benefits, you'll need to prove that you are disabled. In other words, you'll need to meet their definition of what disability is.
True Own-Occupation
True own-occupation is the preferred definition, as it's the easiest to meet and the easiest to qualify for. Under this definition, you will be eligible to collect benefits if you can't do some, all, or part of your current medical specialty.
With a true own-occupation policy, you can collect benefits even if you are able to work in some other job. As long as you can't do the duties of your existing job, you can collect payouts.
Any Occupation
Under the any-occupation definition, you need to be so severely disabled or ill that you are unable to work in any job whatsoever. This is a hard standard to meet, and it is not preferable for physicians or high-income earners.
Why?
Because if your injury allows you to work in any job, even a low-paying job, you won't be able to collect policy benefits.
Related: Hidden "Own-Occupation" Traps in Physician Disability Insurance
Elimination Period
The elimination period is the time period between the day you become disabled, and the day that you can start collecting benefits. Insurance providers offer elimination periods that range from as little as 30 days to as many as 720 days.
The shorter the elimination period, the sooner you'll be able to collect. However, the longer the waiting period is, you stand to benefit from lowering the cost of the policy since you won't start receiving income until a later time.
Built-in Benefits
Many insurance providers offer built-in benefits in their disability insurance policies. Before selecting your policy, be sure to compare the built-in benefits so you can get the most value for your money.
Some companies provide a presumptive total disability benefit. That means they will waive your elimination period if you lose limbs, sight, or hearing.
Some companies offer a built-in COBRA benefit where they'll cover your COBRA expenses for a period of time.
Other companies offer premium waivers where you won't have to pay your premiums as long as you're collecting benefits.
Every provider we are profiling today offers valuable built-in benefits.
Optional Riders
All insurance companies allow you to add optional riders to your policy. Every rider you add will increase your monthly premium, but they are well worth it. Riders are a way to get even more value out of your policy and be able to collect larger benefits or different benefits, depending on your needs.
Some of the most popular riders are the COLA rider, the future increase option, and the student loan repayment rider.
COLA rider (cost of living adjustment) – automatically increases your monthly benefit based upon inflation.
FIO (future increase option) – allows you to increase your disability coverage as your salary increases over the years.
Student loan repayment rider – covers student loan payments if you're still paying off school debt at the time of your disability or injury.

These riders, and others, provide additional benefits that help many physicians in the event of loss of income.
Related: What is a Residual Disability Rider?
---
The Big 6 Providers
Dozens of insurance companies provide individual disability insurance, but there are a few known as "The Big 6″ disability insurance companies:
Mass Mutual
Ameritas
Guardian
Principal
The Standard
Ohio National

They're recognized as the top providers for one main reason:
The Big 6 are the only providers that offer a true own-occupation definition of disability.
And that's what most physicians are looking for.
Keep reading for an overview of the Big 6 providers and what they can offer you.
---
MassMutual
MassMutual has been in business since 1851. As one of the nation's leading insurance providers, they have excellent financial ratings with both A.M. Best and Standard & Poor's.
MassMutual offers a comprehensive and customizable disability income insurance plan called Radius Choice. The Radius Choice policy is underwritten such that it includes many built-in benefits and offers optional riders so you can customize a plan that's right for you and your loved ones.
The definition of disability is that of true own-occupation. This offers you the best option for eligibility if you become unable to do some, part, or all of your current job. Some physicians are concerned that the definition of disability does not include the wording, "specialty" when defining your occupation.
With a Radius Choice policy, you can enjoy a variety of built-in benefits, including the presumptive total disability benefit and the recurring disability benefit. The recurring disability benefit will waive your elimination period if you file a claim related to a previous disability.
MassMutual also allows policy owners to add a variety of riders, including the COLA rider, the FIO, and the student loan rider.
Additional riders are available, including an extended partial disability benefit. The extended partial disability benefit allows you to collect partial benefits if you are able to work part-time.
---
Ameritas
Founded in 1887, Ameritas is one of the nation's leading insurers. In addition to disability, they offer a variety of insurance products and retirement planning services.
With an A+ rating from the Better Business Bureau and Standard & Poor's, you can trust Ameritas to provide protection when you need it most.
With a Foundation disability insurance policy from Ameritas, you can take advantage of a variety of built-in benefits, a range of optional riders, and the true own-occupation definition of disability.
Built-in benefits include the COBRA premium benefit, the good health benefit, and the surgical transplant benefit.
With the COBRA benefit, Ameritas will pay up to $1,000 per month towards your COBRA premium so you can maintain your current health insurance plan. The good health benefit reduces your elimination by two days for every year that you don't receive benefits. The surgical transplant benefit waives your elimination period if you suffer a disability as a result of organ donation.
The Ameritas plan is fully customizable with multiple riders, such as the COLA rider, the FIO, and the automatic increase rider. The automatic increase rider is an important one, as it automatically increases your benefit by four percent each year up to five years.
---
Guardian
Guardian issued their first insurance policy in 1860, and the company continues to be a reliable option for both disability and life insurance policies. This provider has an A+ rating with the BBB and receives AA+ and A++ ratings from Standard & Poor's and A.M. Best, respectively.
Guardian offers short-term disability, long-term disability, individual plans, and supplemental disability insurance policies. Whether you're looking for your first policy or wish to supplement employer group plan coverage, the variety of choices makes it ideal for physicians.
Like all of the Big 6 companies, Guardian offers a true own-occupation definition of disability. They allow you to choose an elimination period between 30 and 720 days, and they provide policyholders with several built-in benefits.
With the addition of optional riders, it's easy to customize the exact policy you're looking for.
Optional riders under a long-term disability policy include the COLA rider, the FIO, and the student loan repayment rider. Built-in benefits allow for a waiver of your premium once a claim is approved. They also offer a hospice care benefit that waives the elimination period if you need hospice care.
---
Principal
Principal has been a leading insurance provider for over 140 years. They provide a variety of different insurance policies and financial services for individuals, investors, and businesses.
Principal has an A+ rating with the BBB and an A1 rating with Moody's Investor Service. The company is financially sound and stable, making it a safe choice for anyone looking for disability insurance.
Principal offers a true own-occupation definition of disability, but it is called the regular occupation rider and some physicians take issue with this. It does not say their underwriting considers your specialty as your own occupation but the company says it pays claims as though it does.
You can choose elimination periods between 30 and 365 days and enjoy non-cancelable and guaranteed renewable policies up to age 65.
You can customize a Principal insurance policy with optional riders, and every plan includes built-in policy features. Built-in features include a death benefit, a recurring disability benefit, and a waiver of premium benefit.
Optional riders include the catastrophic disability rider, the COLA rider, and the short-term residual disability benefit rider (STRDB). With the STRDB, you can collect benefits even if you can still work but lose 20% or other portion of your income pre-disability.
Principal also offers a variety of no-cost riders, such as the benefit update rider that allows you to increase benefits every three years. This rider is much different than what other companies offer for FIO. Beware that it requires you to increase and you have to follow their exact process otherwise you forfeit your future insurability.
Get free disability insurance quotes with our Full Guide to Disability Insurance
---
The Standard
With an A rating from A.M Best and an A+ from the BBB, The Standard is one of the largest insurance providers in the United States. Founded in 1906 as the Oregon Life Insurance Company, they have been a reliable and trusted provider of life insurance, disability insurance, and other financial services for over 100 years.
The Standard's disability insurance, Platinum Advantage, includes a variety of built-in features. It also includes optional riders so that you can customize the perfect long-term policy for your needs.
The Platinum Advantage plan offers a true own-occupation definition of disability. Elimination periods range from 30 to 365 days, and individual policies come with many built-in benefits. Those include a rehabilitation benefit to help you get back to work and a family care benefit that can supplement your living expenses if you need to take time off to care for an ill family member.
The Standard lets you customize your plan with important riders, including COLA, and the catastrophic disability rider. For even more protection, you can add the benefit increase rider, the premium waiver benefit, the student loan rider, and others.
---
Ohio National
Ohio National has been providing insurance products and financial services to individuals and businesses since 1909. They have an A+ rating with A.M. Best and an A+ rating with the BBB. Their long- and short-term disability insurance, ContinuON Income Solutions II, is a feature-rich plan, making it a great option for physicians.
With disability insurance from Ohio National, you can enjoy the true own-occupation definition of disability and elimination periods ranging from 30 to 365 days. Like all of the "Big 6" providers, Ohio National plans include valuable built-in benefits and all of the most important optional riders.
Built-in benefits include the presumptive total disability benefit and a hospice benefit, which will waive the elimination period if hospice services are needed.
As for optional riders, Ohio National allows policyholders to add the COLA rider, the catastrophic disability rider, and the student loan reimbursement rider. Other riders include a lump sum payment option and the residual disability rider.
Customizable exclusions make Ohio National disability insurance an excellent choice for any physician.
---
Find a Reliable Agent to Help You Select Disability Insurance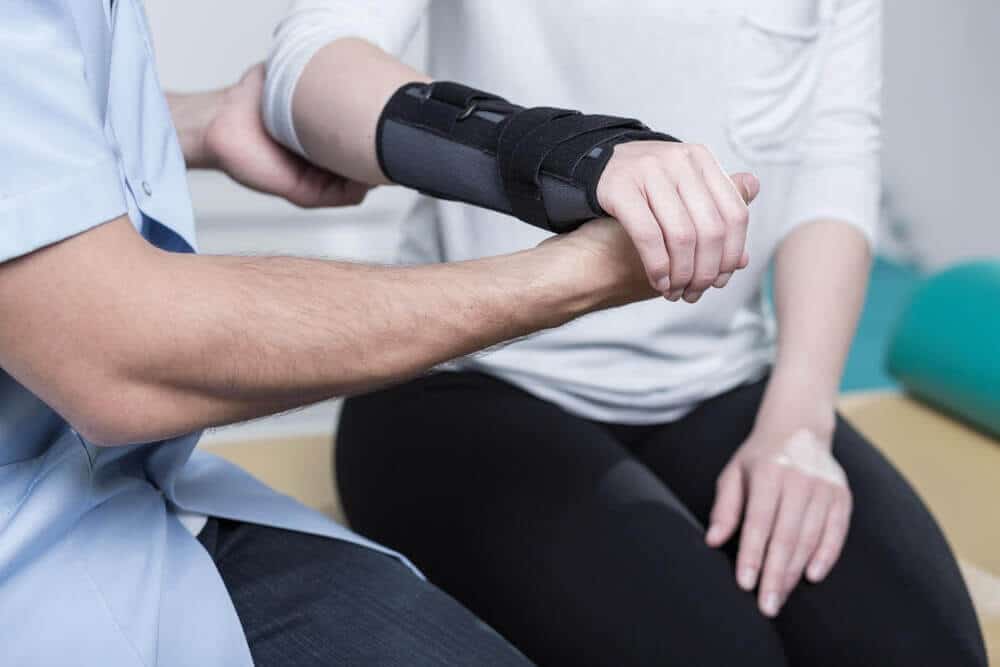 Consider that your employer's group disability plan is likely not enough to support you in the event you develop an injury or medical condition that impairs your ability to work. Don't forget, employer disability plans rarely ever pay full disability benefits because their criteria to have a claim become payable is very steep compared to an individual policy.
The best way to find top-quality disability insurance is to enlist the services of a insurance agent specialists that will compare policies and quotes for you. If you're ready to protect your finances with disability insurance, contact Physicians Thrive for guidance on how to proceed.
Physicians Thrive can also help you select life insurance. Learn more here
---
The key takeaway is this:
As a high-income earner, it's important to have a disability insurance policy that offers a true own-occupation definition of disability.
The "Big 6" companies that offer this are:
MassMutual
Ameritas
Guardian
Principal
Standard
Ohio National

There's no reason to pay insurance premiums unless you are able to collect benefits when you need them.
Physicians Thrive can guide you towards a policy that will give you the long term disability insurance coverage you need and deserve. See our disability resources and blog articles for more information and contact us to help you select a policy that meets your individual needs.
Subscribe to our email newsletter for expert tips about finances, insurance, employment contracts, and more!
Get Free Disability Insurance Quotes
When you receive your quote comparison, our experienced advisor will review the quotes, explain all your options and the verbiage in each policy in detail to help you create a customized plan that meets your needs and your budget. We will review each element of the plan and the cost associated with it to help you evaluate the value and build unique, cost-effective coverage tailored to your situation.
Fill out the form to get started
Fill out the form below and a member of our team will get in touch with your shortly.