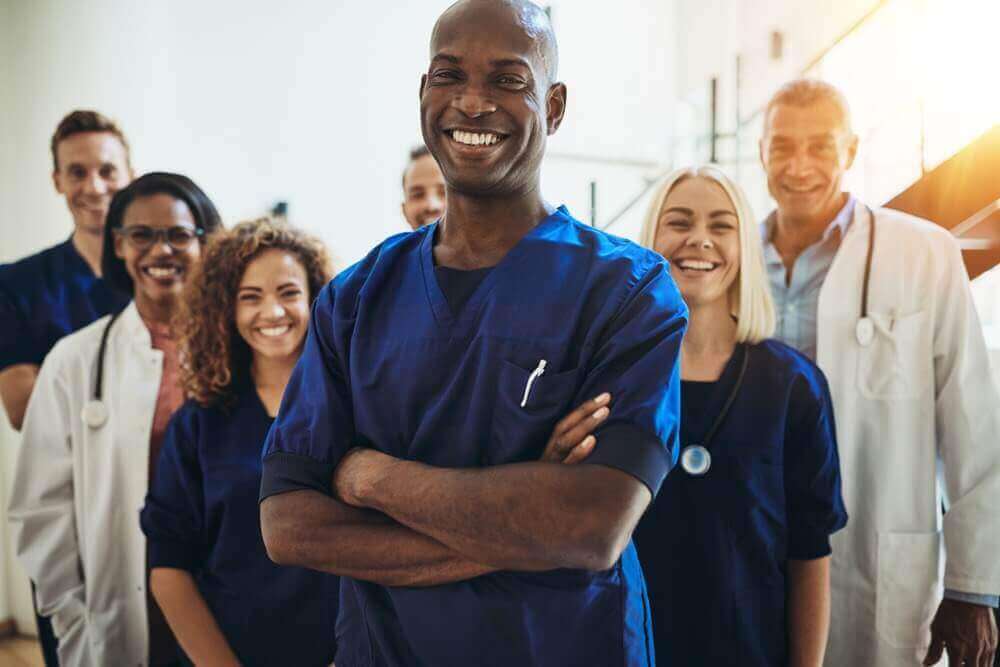 Once Match Day and med school graduation are behind you, the idea starts to sink in:
You're about to become a physician.
For most medical school graduates, this is an exciting time in life. It's your first chance to work full-time in a hospital. It's your first real opportunity to understand what hands-on patient care is all about. And it's finally time to start earning a paycheck.
Regardless of the school of medicine you attend, residency is a requirement for every physician.
But residents, unfortunately, do not earn the big bucks.
So how much do residents actually make? Does it matter where you do your residency? Is specialty a factor? Do you get a raise or an increase for every year you're in training?
Whether you're about to start medical school or are already starting to interview for residency programs, here's our residency salary compensation guide for new physicians.
---
How Much Do Residents Make?
Residents work hard. They work long hours. They're under a lot of on-the-job stress. Yet, they only make a fraction of what licensed physicians earn.
According to a 2020 Medscape report, the average resident earns $63,400 per year. This figure has increased by approximately 3% year over year since 2015. The Bureau of Labor Statistics reports that the average U.S. worker earns $48,516 per year, so residents fare better than the average individual.
But we all know that physicians make significantly more than the average American. In 2020, primary care physicians earned an average of $243,000. Specialists earned an average of $346,000 per year. At $63,400 per year, residents earn only 26% of what licensed PCPs earn and just 18% of what licensed specialists make per year.
It's important to note that residents in higher-paying specialties require even more years of training. For those residents, you'll have to endure earning a meager salary for an even longer period of time.
But there is some good news:
Residents do earn more for every year of training they receive (albeit not very much).
First-year residents in PGY1 earn the least, while PGY2 residents earn more, and PGY3 residents earn slightly more than that.
Resident salary is based primarily on your level of training and experience. You'll make more in your second year of training than in your first, but not by much.
The Resident Salary Can Be a Bitter Pill to Swallow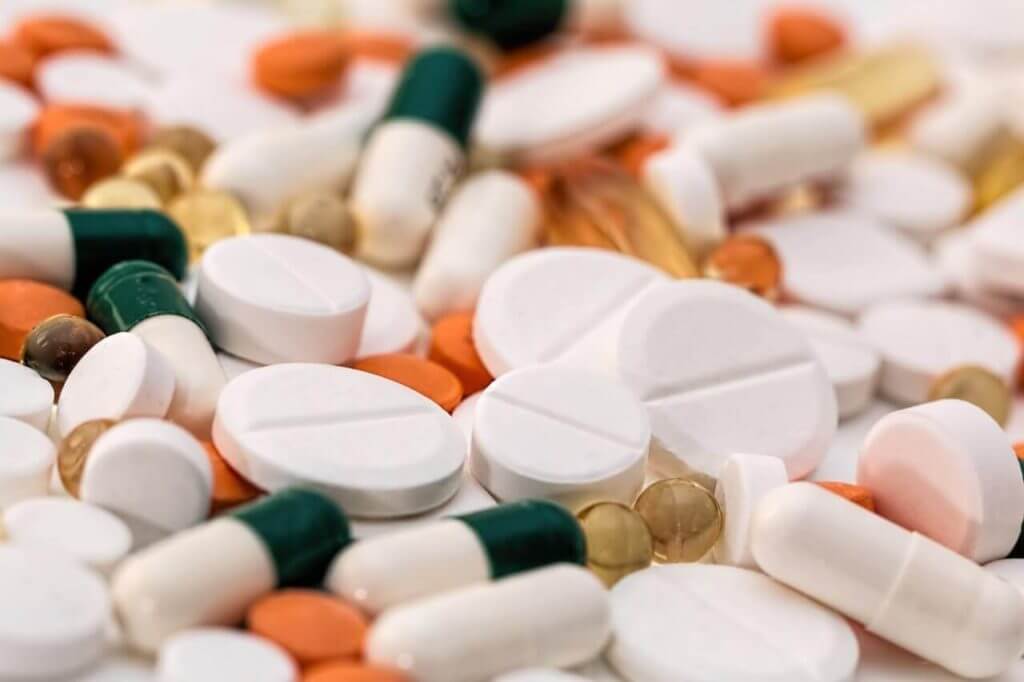 First-year residents tend to feel more satisfied with their salaries than residents in their third and fourth years. And it's easy to understand why.
Most medical school graduates have an average of $215,900 in med school debt. With a total of $241,600 to pay back to all their various student loan lenders (including undergraduate debt). And on a salary of $63,000 per year, it's easy to feel as though it will take you a lifetime to pay down those bills.
But having to pay back student loans is only one part of the disappointment that some residents feel about their salary.
One of the key things that residents find challenging to deal with is their financial status and salary compared to their peers. Compared to your college friends in industries that don't require post-grad training, you'll probably be making less.
Your peers in other fields may already be on their way to buying their first home or starting to build a retirement fund. As a resident, likely, you're still several years away from reaching similar goals.
In addition to that, the number of hours you'll work as a resident can make it difficult to enjoy a work-life balance. Sometimes, residents put their own health and wellness on the back burner because they aren't sure how to strike that balance.
All these issues can put a lot of pressure on a resident. But you have to stick it out. You cannot waste the money you've spent on your undergrad and medical school degrees. You've come this far … now you have to follow it through.
Here's the good news:
You will get through training eventually. And when you do, you will get to enjoy the hefty salary you deserve.
Is medical school debt holding you back? Read 10 Options For Paying Off Med School Loans.

---
Residents Receive Other Benefits In Addition to Salary
Residency programs may pay a less-than-ideal salary, but they offer some other benefits as well.
Besides your annual salary, you'll also receive paid time off, health insurance, and a complete benefits package, including life insurance and contribution eligibility to a retirement plan. You may even receive travel allowances for conferences, small stipends to cover additional expenses, or the option to participate in a group disability insurance plan.
Just be aware that, as a young physician, group disability insurance plans have lots of limitations. It's always better to seek out your own individual disability insurance policy. This is the best way to protect your future income and ensure that you'll continue to receive a salary even if you become too ill or injured to work.
And you don't have to wait to become a resident to get disability insurance. In fact, the ideal time to get it is when you're in your last year of medical school.
---
Residency Salaries by Location
For most people in most lines of work, their salary ties to the cost of living in their particular city or state. This is not the case for medical residents (or even for physicians).
Residents earn roughly the same amount, regardless of where they do their training. Salaries for licensed physicians vary considerably based on location.
But physician salaries are not based on the cost of living. Instead, they're based on the concept of supply and demand. Physicians in underserved areas earn more than ones in major metro cities, where skilled physicians are in abundance.
If your goal is to do your residency program in a hospital that you'd like to continue working in, here are the top ten states where physicians make the most:
Kentucky: $346k
Tennessee: $338k
Florida: $333k
Alabama: $332k
Utah: $328k
Ohio: $326k
Oklahoma: $326k
Indiana: $326k
North Carolina: $325k
Georgia: $323k
In comparison, many east coast states pay physicians the least, including:
Rhode Island
Maryland
Massachusetts
Delaware
New York
Pennsylvania
---
Residency Salaries by Specialty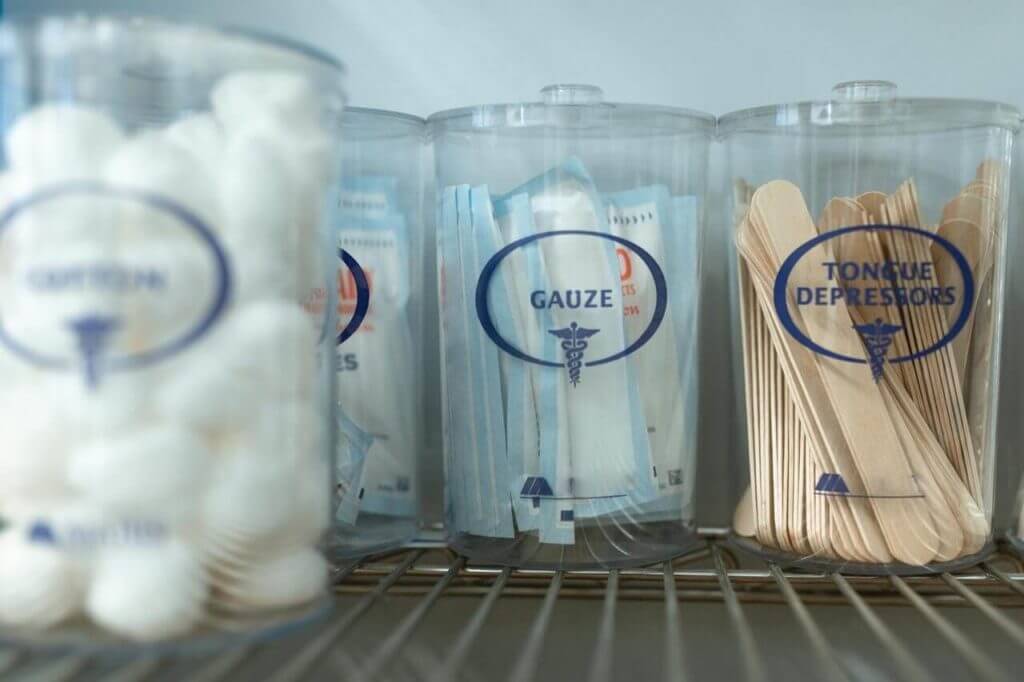 Your specialty choice will have minimal effect on how much you earn as a resident. But it will have a significant impact on how much you can make once you're licensed, board-certified, and able to practice on your own.
As noted above, the average resident salary for 2020 was $63,400. There are, however, small variances in how much residents in certain specialties earn.
Residents in the following specialties earn the highest annual salaries:
Medical geneticists: $67,500
Allergy and immunology: $66,500
HIV/Infectious diseases: $66,500
Surgery: $65,700
Plastic surgery/aesthetic medicine: $65,600
Residents in the following areas of medicine tend to earn the least:
Family medicine: $57,400
Emergency medicine: $57,800
Internal medicine: $58,600
Ophthalmology: $59,000
Public health and preventative medicine: $60,000
These small differences in residency salaries aren't usually enough to sway a resident to focus on one area of medicine over another. However, the compensation you can earn once you're licensed and certified to practice is a factor that many medical students consider when choosing a specialty.
---
Residency Salary by Gender
There is a gender pay or wage gap for physicians — and it's a sizable one. Female physicians earn approximately 25% less than their male counterparts in the same field.
A gender gap exists for residents as well, but it is considerably smaller.
Female medical residents earn an average of $63,000 per year; male residents earn $63,700. That's approximately 1%.
For licensed, practicing physicians, the gender wage gap is considerably larger in certain specialties. The following are the medical specialties with the highest and lowest gender wage gaps.
Specialties With the Largest Gender Wage Gaps:
Pediatric pulmonology: women earn 23% less
ENT: women earn 22% less
Urology: women earn 22% less
Radiology: women earn 21% less
Pediatrics: women earn 20% less
Specialties With the Smallest Gender Wage Gaps:
Hematology: women earn 4% less
Rheumatology: women earn 8% less
Radiation oncology: women earn 9% less
Thoracic surgery: women earn 11% less
Plastic surgery: women earn 11% less
Female residents can count on earning nearly the same as male residents. But when it comes time to practice as a physician officially, they're almost always paid less.

---
Post-Residency Salaries Have a Large Variance
Resident salaries vary a few thousand dollars here and there, depending on specialty. But post-residency, some specialists have the potential to earn tens of thousands of dollars more than other physicians.
The Top Five Highest-Paying Specialties in Medicine:
Neurosurgeons: $645k per year
Cardiovascular surgeons: $608k per year
Orthopedic surgeons: $500k per year
Cardiologists (invasive): $482k per year
Gastroenterologists: $400,000
These Specialists Earn the Least Per Year:
Pediatric endocrinologist: $154k per year
Pediatricians: $175k per year
Urgent care physicians: $185k per year
Geriatric physicians: $199k per year
Nephrologists: $200k per year
In general, surgeons make the most of all other physicians. Pulmonologists, hematologists, anesthesiologists, and urologists also fare well, with salaries ranging from $305k to $368k per year.
Ready for the next step? Check out: Preparing For Your Job Search After Residency.

---
Can Residents Negotiate for a Higher Salary?
In the healthcare industry, you can always negotiate your employment contract to get a higher salary and a better benefits package. Residents, unfortunately, don't have that luxury.
As a resident, you simply don't have the bargaining power because you don't have the experience yet.
But it is the perfect time to educate yourself on the benefits of hiring a contract review lawyer.
For experienced physicians, a contract review specialist can help negotiate better terms or a better salary on your behalf. If they've worked with physicians employed by your hospital before, even better! The more experience they've had with your employer, the more data they'll have for comparison and the more bargaining power they'll have.
For a resident, salary negotiation usually isn't an option. But knowing that a contract review specialist can negotiate on your behalf in the future is a valuable lesson to learn early on in your career.
Should you sign the contract? Here's When Physicians Should Walk Away From a Job Offer.

---
Residents Need to Plan Ahead
If you're looking to build wealth and financial security, there are a few things you'll need to do in the infancy of your career. Residency is the ideal time to start putting some of these strategies into place.
Contract Review
Contract review specialists don't just review your salary and benefits package. They review every aspect and every term of your contract. This includes termination clauses, bonus and incentive plans, insurance offerings, and retirement planning options.
Learning the importance of contract review as a resident will benefit you later in your career.
Disability insurance
Whether you intend to become an ophthalmologist, open a primary care practice, or practice cardiology, every physician in every field of medicine needs disability insurance for income protection.
Disability insurance is the best way to protect your future income. Should you become injured or too sick to work, you can still collect a portion of your salary through an individual disability insurance policy.
Just be sure to select the proper definition of disability. In order to collect the most benefits, you'll need the true own-occupation definition. If your policy doesn't include this definition, you may not be able to collect anything at all.
Residents and young physicians should also add the Student Loan Repayment Rider and the Future Increase Option (FIO).
The Student Loan Rider will pay your loans off even if you are unable to work and collect your regular salary. The FIO allows you to increase coverage as your salary increases. This is key to making sure that your coverage is comparative with your current salary.
Retirement Planning
You're never too young to start planning for retirement. You won't earn much as a physician, but you can still begin researching and contributing to retirement plans such as the 401k and 457b. Residency is also the perfect time to start looking into other investments, such as stocks and real estate.
The younger you are when you create a retirement plan, the better.
See also: How to Apply to Residency Programs in the U.S.
---
The truth is that residents don't earn that much, which is because you're not a physician yet.
Graduating from med school and wearing the white coat may make you feel like a physician, but the resident salary will make it clear that you're not one. Not yet …
And while the salary might not be great, you can make your time as a resident work to your financial advantage. Instead of focusing on how much you're earning, immerse yourself in training. Work on arming yourself with the knowledge you'll need to build a stable financial future.
And don't worry about what your peers in other fields are earning. In a few years, you'll be making much more than them.
For more information on disability insurance or retirement planning, contact Physicians Thrive now.
Subscribe to our email newsletter for expert tips about finances, insurance, employment contracts, and more!