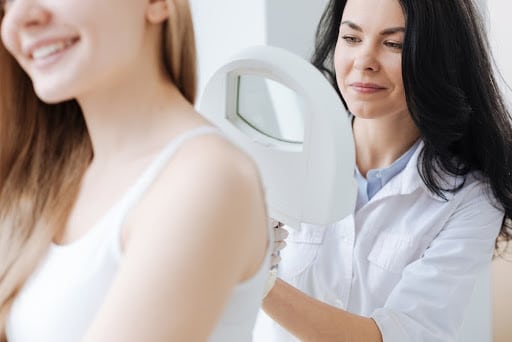 If you are a dermatologist, you're probably aware that you've chosen one of the top-paying physician specialties.
However, were you aware that even within the practice of dermatology, there can be a wide range in salary from one dermatologist to another?
Why this gap in pay when all dermatologists go through the same amount of training? How can you ensure that you are on the higher end of the spectrum?
Many factors can affect a dermatologist's salary.
We'll outline them so you can take advantage of a few, receive fair pay, and possibly even increase your wealth as a dermatologist.
Let's dig a little deeper into some business strategies that can help you attract the right kind of patients.
Of course, we always encourage smart investments. Remember, once you successfully increase your salary, you'll need more financial protection to cover it.
Dermatologist Average Salary
When looking for the most accurate national average salary for physicians in any specialty, we look to our 2020 Physician Compensation Report. According to last year's report, the median dermatologist makes average annual earnings of $310,000.
Only 66% of dermatologists feel fairly compensated. The other 44% would like to see better pay. Are you among that group?
This article can help you make the most of your dermatologist's salary.
---
Factors That Affect a Dermatologist Salary
As with any professional career, varying pay happens across the country, from one practice to another.
We will discuss what causes this difference in pay. Then dive into how you might adjust your circumstances to make your income higher than the national average for a dermatologist.
Years of Experience
As expected, a dermatologist in residency will earn much less than one who has had years of practice. Yet, you can still start out making a good income as many residents have reported earning $230,000 in average base salary.
With more experience, a dermatologist can expect to earn more pay, and it doesn't take long. Within six years of residency, a dermatologist could earn over $365,000 per year.
Location
In areas of the country where there is a higher cost of living, dermatologists earn higher pay. Places with a higher saturation of elderly residents also offer a higher salary for dermatologists since they are in high demand.
The cities in the United States where dermatologists make the most money include Seattle, Los Angeles, and New York City.
Related: Where to Find the Best Dermatology Jobs
Type of Practice
What type of practice a dermatologist works for will also significantly affect their potential income.
A dermatologist that works at a hospital or outpatient services earns on the low end of the spectrum. There are very few procedures in a hospital setting that would net the dermatologist a fair amount.
For this reason, many dermatologists aim to work in private practice. That way they can focus their attention mostly on the cosmetic procedures that are directly paid by the patient, usually upfront and in full.
Dermatologists have an option to join a group practice. Those in a multi-specialty practice earn less than those who join a single-specialty group practice.
Of course, the best choice is either to own your practice or become a partner in one. These practices can provide the highest pay for a dermatologist. Some have reported earnings of up to $700,000 last year.
Quality of Work
For dermatologists in private practice, the quality of their work and patient satisfaction can affect their income. Many patients are repeat patients, and if they aren't entirely pleased with their care, they could stop returning.
With the highest quality of care and decreasing wait time for your patients' appointments, you can increase patient satisfaction and retention.
---
Dermatologists and Their Student Loan Debt
Dermatologists earn more because they have more training, but that further training wasn't free. This extra training may translate into more medical school loan interest accrued for the dermatologist.
When you have completed your training, you are expected to make payments on these loans, and the monthly payment can be quite large. If you choose to follow a subspecialty, you're looking at more certification fees and loans.
How you choose to repay these loans can put more money in your pocket at the end of the month and save you thousands in the long run.
For more insight into your student loan repayment options read: The Full Breakdown to Medical School Student Loans.
---
Subspecialties for Dermatologist Jobs
Within the specialty of dermatology, there are subspecialties that you can choose as your job title. These differing subspecialties bring various challenges and work styles. They also come with a different expected salary range.
Pediatric Dermatology
As a pediatric dermatologist, your job title explains the job well. You will need to complete a residency for dermatology and another in pediatrics to complete your training.
Otherwise, you can complete a fellowship after residency. Children and young adults face many skin conditions, and this subspecialty is in very high demand. Especially with very few doctors specializing in this field in the health system.
According to the Merritt Hawkins dermatology white paper, the imbalance of supply and demand in this specialty provides a very competitive starting salary opportunity.
You wouldn't even have to work full time in this subspecialty to outearn many in the medical field. The hefty sign-on bonus and healthy hourly wage make the total compensation of a pediatric dermatologist a very worthy career choice.
Cosmetic Dermatology
The nature of this subspecialty provides these doctors with an above-average dermatologist salary. The total compensation of a cosmetic dermatologist is very dependent on the quality of care.
Dermatopathology
This subspecialty can be gained by either a pathologist or a dermatologist. They must complete a dermatopathology fellowship for one year after their residency.
Procedural Dermatology
This subspecialty involves the surgical side of dermatology. You would be performing incisions and surgeries to remove lesions and other skin diseases.
A procedural dermatologist trains in surgery, pathology, and dermatology. This requires extra time in residency. Being trained in Mohs surgery is also a vital part of this career, another year or two of fellowship included.
Further Reading: Preparing for Your Job Search After Residency
---
Additional Ways to Increase How Much Dermatologists Make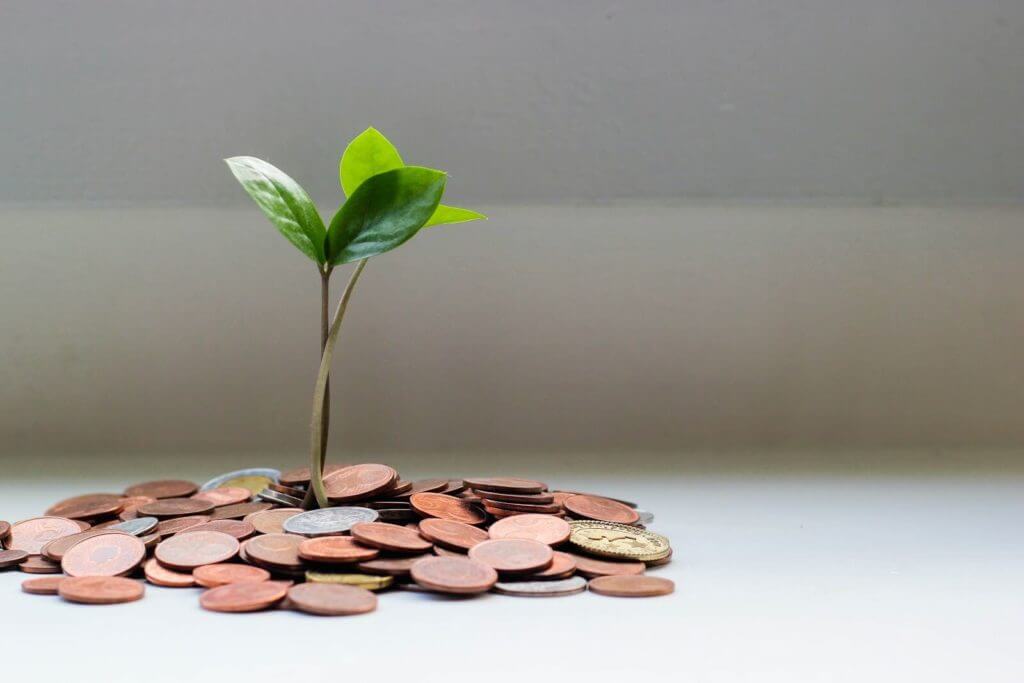 Since the beginning of this year, and with COVID 19 keeping many people home, dermatologists have seen a slight decrease in compensation.
There are ways that you can you ensure that you retain and grow your dermatologist practice even through this difficult time.
Part Business Plan
If you are in a group specialty private practice, do your best to make partner. This will increase your salary by giving you part of the profits. How well the practice is doing can greatly affect how much this added profit will be.
To help keep the high-profile patients happy, and receiving the highest quality of care, hire a medical assistant or two. While your assistants care for routine visits, you can focus on those high-profile cases.
It's also vital that you market yourself to patients with higher income or excellent insurance. You can do this in a variety of ways.
Make yourself a known expert by giving talks at beauty conventions, varying media channels, and anywhere else that a crowd of potential patients may be.
Tailor your marketing to the wealthy in your local market. Then branch out to social media marketing and possibly paid advertising.
You can even increase your expertise by performing clinical trials to get your name known to your peers.
Part Effective Practice
As with any business model, the focus should be to deliver the highest quality of service. Cut down on wait times, since this is one of the biggest complaints of dermatology patients.
Practice friendliness and allow patients to participate in surveys. It's essential not only to make the patient feel like you're treating their dermatological issues but also that you're listening to their concerns.
Your staff should be well informed of all procedures and on the same page so that they can effectively answer patients' questions.
If at all possible, make the added effort to minimize pain in any procedure. When you effectively make your patients feel comfortable, you can benefit from the best marketing type — word of mouth.
Outsourcing coding and billing may ensure the most collection of services and cuts down on the paperwork of already busy staff.
Even if you target the higher income bracket of your community, you can still earn a good portion of your patients from Medicaid or Medicare patients. Participate in MIPS to help increase your bonuses from these patients.
Finding ways to partner with health insurance companies can improve the acceptance rate for your patients' procedures. Thus enabling them to afford the services without having to pay fully out of pocket.
Related: The Definitive Guide to wRVU Compensation
---
Building a Retirement
When a dermatologist starts as early as possible to save for retirement, they open up many retirement options. There are a few key options open for those working in a dermatology practice and those employed by a hospital.
Here are your options:
For the Employed Dermatologist
A 401k and a 403b are both considered qualified retirement plans for employees, meaning that all contributions are tax deductible.
The only difference between the two is that a 401k plan is offered by a for-profit company, while a nonprofit company offers the 403b plan.
For Private Practice
If you work in or own a private practice, you have some fully tax-deductible qualified retirement plans to choose from.
These include 401ks as well as a defined benefit plan, a money purchase plan, or a profit-sharing plan. They are all excellent options; it all depends on what works for your particular practice.
If you want to hedge some non-qualified plans against your qualified ones, you can do that as well. But, these plans are not tax-deductible, so keep that in mind. Whether the partners offer these to their employees is totally up to them.
For Both
The Backdoor Roth IRA retirement plans are available for both the employed dermatologist and the independent dermatologist.
You can also use non-qualified executive benefit plans as part of your retirement. Don't forget the opportunities that you have in other investments. This includes but is not limited to commercial real estate and a HSA.
Related Reading: The Complete Guide to Physician Retirement Planning.
---
Effective Tax Planning
There is no doubt that dermatologists are among the top-earning professionals in the country. This will land them in a higher tax bracket where they pay a lofty sum to Uncle Sam each year.
As a dermatologist, you have options that can reduce that payment. You may be eligible for certain tax deductions, credits, or exempt from some taxes.
With hundreds of dollars in potential savings, it is wise to have a team of financial professionals help you with your tax planning.
---
As a dermatologist, you will always be in demand. With the rise in skin cancer and inflammatory diseases that involve skin conditions, you won't have to worry about the need for your services diminishing anytime soon.
Yet, the diversity of your specialty allows for a wide range of income. The ability to focus your career on a subspecialty that draws a higher annual salary is a wise decision.
Dermatology is a competitive industry, and having a solid plan to stay at the top of the ladder can secure your financial wellness for the long haul.
Understandably, business, tax, and financial planning may not be among your higher skills, considering you've been spending all your energy becoming an expert in all things skin-related.
Physicians Thrive is here to help you succeed as a dermatologist by giving you a helping hand in growing and protecting your wealth so you can focus on your patients. If you'd like to review your current contract or negotiate a new one for an upcoming position, contact us to speak with a contract review specialist devoted to helping physicians like you.
Subscribe to our email newsletter for expert tips about finances, insurance, employment contracts, and more!