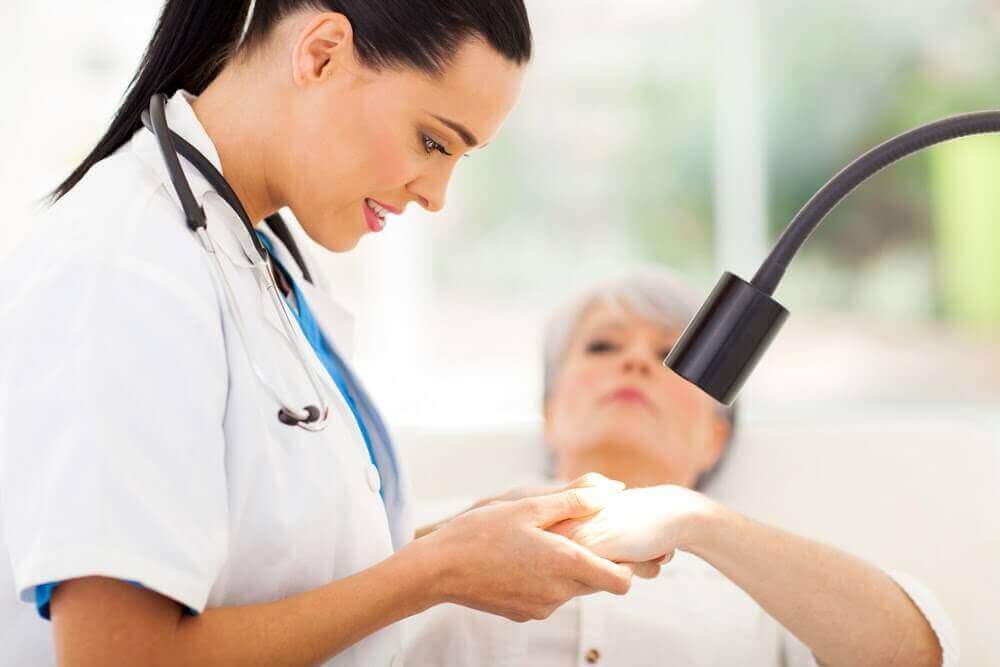 Whether you practice general dermatology, pediatric dermatology, cosmetic dermatology, or work as a Mohs surgeon, finding the perfect opportunity can take time and dedication.
There are various ways you can go about finding a job in the city you want to work in and at a salary level that's appropriate for your level of experience. But they all will need you to devote effort and energy. You'll have to submit your CV, interview, and undergo reviews to verify your credentials, experience, and certifications.
Finding a new job is time-consuming, but you can make the process easier if you know where to look. If you're searching for dermatology jobs, here's how to find the best opportunities available.
---
Where Do Most Dermatologists Work?
Dermatologists work in various settings, with the vast majority working in a specialty group practice or a solo practice
According to 2019 data compiled by Statista, here's where dermatologists work:
Single-specialty group practices: 33%
Solo private practices: 32%
Multi-specialty group practices: 12%
Academic setting (research, military, and government): 11%
Healthcare organizations: 5%
Outpatient clinics: 4%
Hospitals: 2%
From medical centers to spa and laser clinics to private practices, dermatologists have a broad range of options as far as where they choose to work. Unsurprisingly, given the statistics above, dermatologists employed by hospitals make far less than those who work in solo or group practices.
The average dermatologist in the U.S. earns $310,003 per year. But where they work has a significant effect on that figure. Dermatology salary reports indicate that derms employed in a hospital earn an average of $157,000 per year, while those that work in group practices earn an average of $382,000 per year.

---
Where Do Dermatologists Earn the Most?
For some dermatologists, the type of workplace is the key determining factor in choosing where to seek employment. But for others, the salary potential is more important than the workplace setting. When it comes to how much you'll earn, the type of workplace and its geographical location are both major contributing factors.
Dermatologists in New York earn the most, with an average annual salary of $349,968. Dermatologists in North Carolina make the least, with an annual average wage of $230,972.
Here is a snapshot of how annual average salaries vary around the country:
New Hampshire: $339,110
Wyoming: $312,601
Pennsylvania: $302,638
New Jersey: $293,982
Arizona: $292,739
Nevada: $288,242
Tennessee: $284,559
South Dakota: $280,221
South Carolina: $271,046
Florida: $266,157
Michigan: $253,499
Illinois: $252,386
Texas: $250,928
While cost of living is a factor in determining salary, physicians often find the highest paying positions are in the most rural states. Rural, underserved areas often have a smaller supply of top-quality physicians.
When supply is low, and the demand is high, salaries can soar.
Related: How to Make the Most of a Dermatologist's Salary.

---
Where to Start Your Job Search: The American Academy of Dermatology
Job seekers sometimes start their job search knowing where they want to work or what type of clinical setting they wish to work in.
Regardless of your criteria for finding a dermatologist opportunity, there's one place every dermatology physician should start their search: The American Academy of Dermatology.
Headquartered in Illinois, The American Academy of Dermatology (AAD) is the largest professional dermatology group in the U.S. The AAD is a non-profit association with a mission to provide high-quality care and excellence in the practice of dermatology.
The AAD has a robust job board that posts new and open opportunities all around the country. They also list opportunities to join or sell a practice and volunteer.

---
Search Dermatology Jobs on MD Job Boards
Aside from the AAD, board-certified dermatologists, board-eligible dermatologists, and general dermatologists not seeking board certification can find new jobs posted on various other websites that cater specifically to physicians.
MD Search and Physician Job Board are valuable resources that feature hundreds of dermatology jobs around the country. Both sites let you sort by state/region. M.D. Search even allows you to narrow your search by workplace site. If you know that you want to work in a group practice, you can search specifically for those types of opportunities.
DocCafe also caters to physicians, though their job board isn't as extensive as MD Search and Physician Job Board.

---
Search Dermatology Jobs on National Job Boards
Many physicians prefer to search job postings on physician-specific sites. Yet, general job boards, such as Indeed, Simply Hired, and Zip Recruiter, also post jobs in various medical fields — including dermatology.
What's great about using these sites is that you can set up notifications to receive job alerts based on:
Your specific criteria
Location
Level of experience
Salary requirements
The only downside to searching for dermatology jobs on these boards is that they don't cater specifically to physicians. Meaning you'll come across lots of positions for physician assistants and administrative office staff.

---
Search Dermatology Jobs With a Specific Healthcare System
Is there a specific health system, medical group, academic institution, or multi-state dermatology practice you want to work for?
Go straight to the source and search for career opportunities on their website.
Most large employers post open career opportunities on their sites. Submitting your CV and showing your interest on their site can set you apart from the hundreds of C.V.s funneling through national job boards.
Even if you don't receive an interview or interest, many employers keep their job portal CVs on file in their HR systems. Having your CV in their hands and database may present you with future opportunities before they become public postings.

---
Personal Networking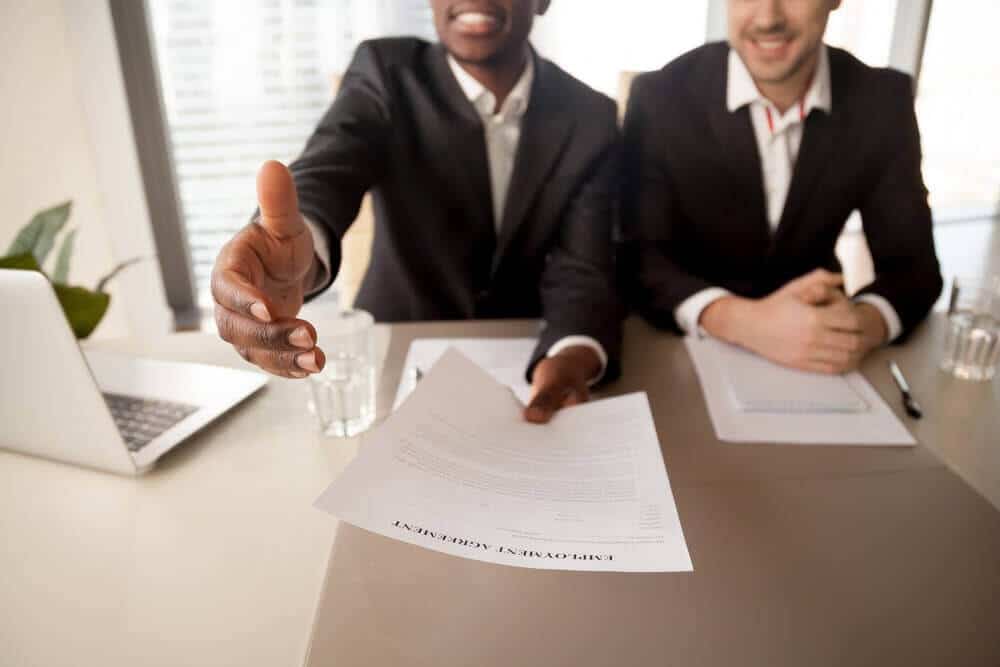 When searching for a new job, never underestimate the power of networking.
Tap into your personal and professional network and put the word out that you're interested in finding a new position. A former colleague or a fellow physician may know of someone looking to expand their practice. Or they may know of a physician who's about to retire (which could mean a new position becoming available in the upcoming months).
You can also reach out to existing practices. See if any of them are looking to expand their practice to include a dermatologist that could eventually become an owner/partner in the business. If a practice you know and respect is looking for a partner instead of just another employee, this could be a sign to leap into being your own boss.

---
Connect With a Recruiter
Searching for the perfect job opportunity takes time and patience. If you don't have either, your best option may be to connect with a recruiter to do some of the legwork for you.
Working with a recruiter is an excellent way to land a new position.
Why?
Because recruiters earn their living by helping to connect the right candidates with the proper roles. It's in their financial interest to find you a job — and most work diligently and relentlessly to do so.
Many employers also have long-established relationships with specific recruiters. Having the right recruiter on your side can give you that foot in the door that you may not otherwise get.
Merritt Hawkins is one of the top physician-focused recruiters globally. Then MyDermRecruiter is the leading recruitment firm for connecting employers and physicians specializing in dermatology.
The National Association of Physician Recruiters (NAPR) is another established recruiting firm that can help candidates find new opportunities, including international jobs and locum tenens positions.
Once you have a position, be sure to protect your income with disability insurance.
---
How to Find Locum Tenens Positions
Prefer to work part-time instead of full-time? Need a change of scenery or a new challenge? Seeking travel opportunities?
Instead of looking for a permanent job, consider searching for a locum tenens position.
If you're an East Coast physician looking to winter in a warm climate, you might be able to find a position in San Antonio, Dallas, Phoenix, or Jacksonville.
If you live in the South and wish to spend your winter weekends skiing, look for a locum tenens position in Colorado or Vermont.
If you've only ever lived on the coasts, a locum tenens position in Iowa, Indiana, or Wisconsin can provide you with a taste of Midwestern life.
Locum tenens positions offer flexibility and the opportunity to live somewhere completely new.
The Benefits of Working With a Staffing Agency
Physician staffing firms are often the best way to find locum tenens work, though some physician job boards, such as MD Search, post locum tenens positions as well.
Before choosing a staffing firm, visit NALTO.org. NALTO is the National Association of Locum Tenens Organizations and works with the country's best and most reputable staffing firms. NALTO is the only professional association for temporary physician staffing firms.
Staffing firms do more than just help you find a locum tenens position. They also provide a variety of other services, particularly if you're moving to another state.
Locum tenens staffing agencies can:
Help you get credentialed quickly
Get set up with the proper malpractice insurance
Can assist you with travel arrangements
Can help you find hotels or housing options for the duration of your locum tenens assignment
Further reading: The Pros and Cons of Physician Locum Tenens.

---
Is it Time to Start Your Own Practice?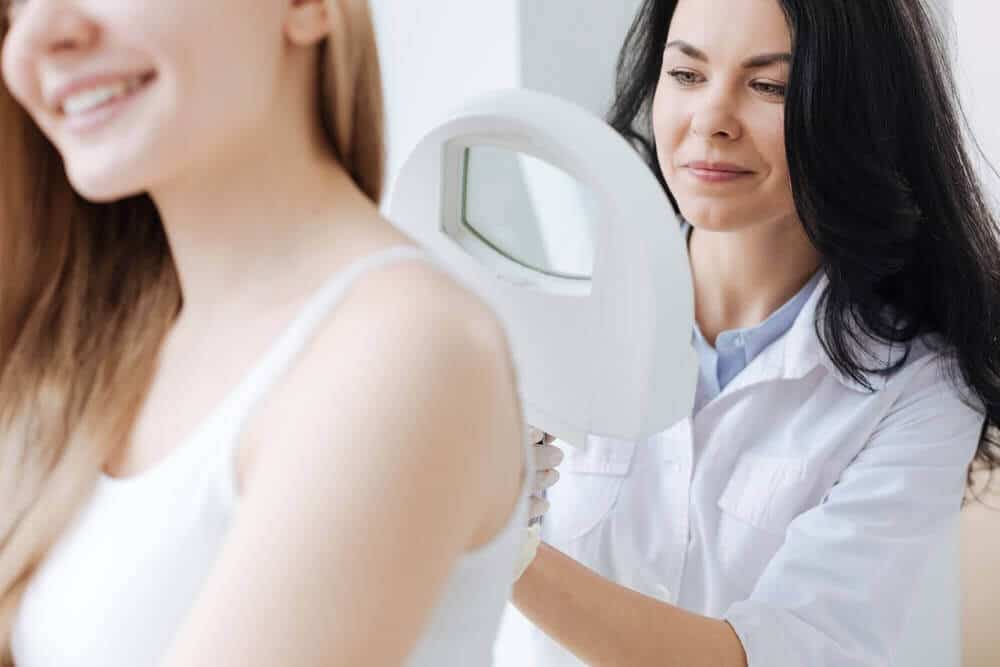 If you're searching for a new dermatology opportunity, you might not want to do a job search at all. Instead, it may be time to consider opening a general dermatology practice, on your own or with additional physicians or partners.
On your own or with a partner, opening your own practice is a serious commitment that takes time, money, dedication, and diligence. However, once you jump the hurdles of getting the practice up and running, you'll have some unique opportunities that no other job can afford you.
Here are a few of the benefits of being your own boss:
Having your own practice gives you greater flexibility than being an employee in another physician's practice (or working for a hospital, academic institution, or clinic)
It affords you a better work/life balance
Allows you the chance to operate your practice with complete autonomy
Offers a greater higher earning potential
The harder you work to make the practice a success, the more money you can earn
From finding a location to securing financing, hiring staff to purchasing medical supplies and equipment — opening a practice is no easy feat. But with a bit of guidance and a step-by-step action plan, you can do it.
As of 2018, 45.9% of all practicing physicians in the U.S. owned their own practice. If you're not satisfied with your current dermatology opportunities, it may be time for you to work for yourself.
---
Hire a Contract Review Specialist Before You Sign a New Employment Contract
Once you find a new opportunity and receive an offer, hire a contract review specialist to inspect your contract before signing it.
Employment contracts cover all the details of your future employment. This includes your compensation, benefits, duties, responsibilities, and restrictive covenants (if they exist).
Contracts also cover other essential details such as:
The start and end dates of your employment
Termination clauses that dictate how your job may/may not come to an end
Which type of insurance you need to carry (as well as who is responsible for paying for them)
A contract review specialist will ensure that your contract offers a fair compensation package and includes all the necessary terms and clauses required in your state.
No matter what type of dermatologist you are, never sign a contract without having an expert review the document for you.
Learn more about employment contracts by reading The Definitive Guide to Physician Contract Review.
---
From physician job boards to professional associations to your own network, there are many ways to find dermatology jobs around the country.
And if you can't seem to find a position that's right for you, you may want to consider starting your own practice. If you're focused on patient care, operating your own practice offers far greater earning potential. Not to mention, the chance to practice as you want and live your life on your own terms.
For support and guidance in starting your own practice, contact Physicians Thrive.
Subscribe to our email newsletter for expert tips about finances, insurance, employment contracts, and more!