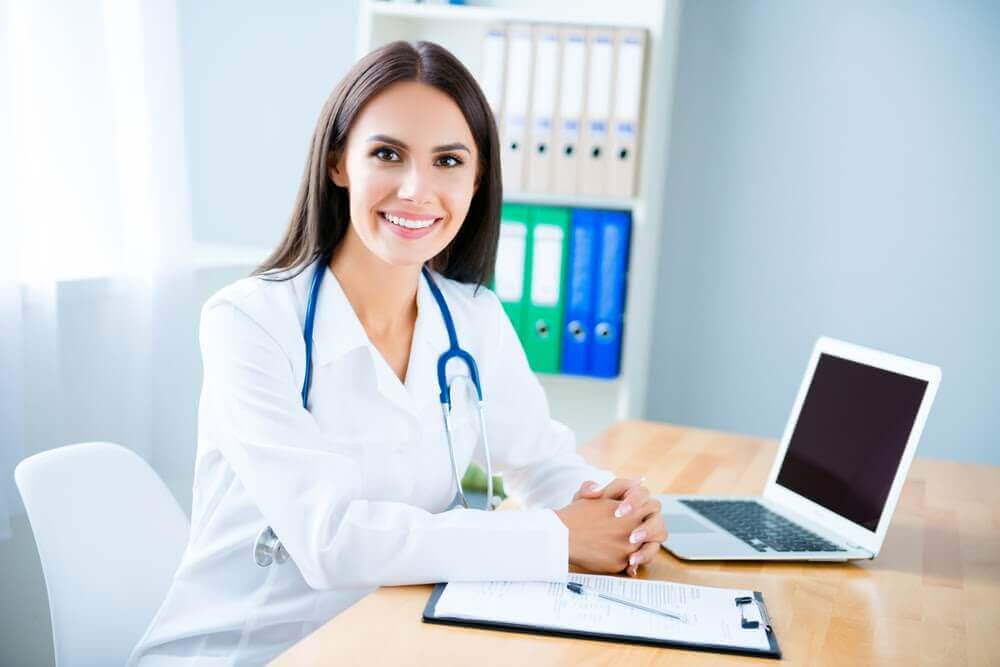 Getting a license to practice in the state of Texas is more complicated than in many other states. The bureaucracy behind the procedure can be somewhat of a headache and tends to scare away the weary.
Most states follow a relatively simple set of guidelines, but Texas has a two-step license process that involves lots of paperwork and can take months to complete.
Knowing the steps to get a Texas medical license is the first move to attaining one. It will be lengthy and complex.
But understanding the process in advance should help negate much of the frustration, especially if you're a new doctor or a doctor new to practicing in Texas.
The key to becoming licensed by the Texas Medical Board (TMB) is to be patient, be diligent, and be determined.
And to follow the steps outlined below.
---
1. Register with LIST
LIST is the acronym for the Licensure Inquiry System of Texas, an electronic system used by the Texas Medical Board. It's used for communications between the licensing committee and all physician applicants.
To log in, you will need to create an account. A username and password will then be provided that you will use every time you access LIST.
If you have a question, this is where you submit it and see what the Board needs to process your application. You can also check to see the process of your application so far.
All communication is done online and through this portal. It's recommended that you check LIST often to make sure your license is processed as speedily as possible.
You may get impatient along the way, but you mustn't submit the same question more than once. This will make the process take longer.
The Texas Medical Board states that it takes 3-5 business days for a response to most questions.
---
2. Submit Documentation for Pre-Licensure
The very first step after creating a LIST account and login is to complete the online application. This application comprises 23 pages of forms. Submitting it can take you upwards of a couple of hours, so sit in a comfortable chair and be ready to fill in a lot of dates and accreditations.
Here's what you can expect to include in your application:
Training and Work History
The Texas Medical Board will want to know about any post-graduate training you have and professional affiliations you've had within the last five years.
If you don't have professional affiliations, they'll want referral sources to check your professional background. You will have to fill out an evaluation form for each facility you add in the training and work history section.
They will want to know about periods of unemployment or employment, though not in the medical field.
Professional History
After a few questions about your history with the Texas Medical Board, this section will dive right into your criminal history, past disciplinary actions, and any malpractice history you might have.
You must answer all of these questions honestly, as they will screen you through the Texas Department of Public Safety and the FBI database. Of course, if you do answer "yes" to any of the questions in this section, you will have to explain the circumstances and usually fill out another form.
Mental and Physical Health
This section will require that you answer questions regarding addictions, mental disorders, or any physical or neurological conditions. Your medical records determine any impairments that affect your ability to practice medicine at the highest level of integrity.
You will have to prove you're undergoing help if you said "yes". You may be in a program that provides ongoing treatment or undergoing monitoring that reduces or eliminates these conditions.
Educational History
In this section, you enter the school(s) that you attended, the degrees awarded, internships completed, and certifications you hold.
You will also be able to provide the results from any exams that you took such as the NBME, FLEX, or USMLE.
Specialty Board Certifications
The Texas Medical Board allows you to enter up to three specialty board certifications that you want to be considered in your application. You will have to provide the board certification and the year certified.
Sign and Pay
Once you are satisfied with all of the information you have provided, all there is left to do is sign the attestation, stating that you agree with the terms and that all the information you provided is accurate.
Lastly, you pay the whopping $817 for the licensure application fee.
This sample application can give you a more detailed look into what kind of questions will be on your Texas Medical License application.
This first process is only to ensure that you have submitted all the necessary documents. It does not guarantee that all the documents meet the requirements. Help the process along by checking LIST often to see what you still need to submit.
Once you have all the documents submitted and approved, your application will be forwarded to the licensure stage.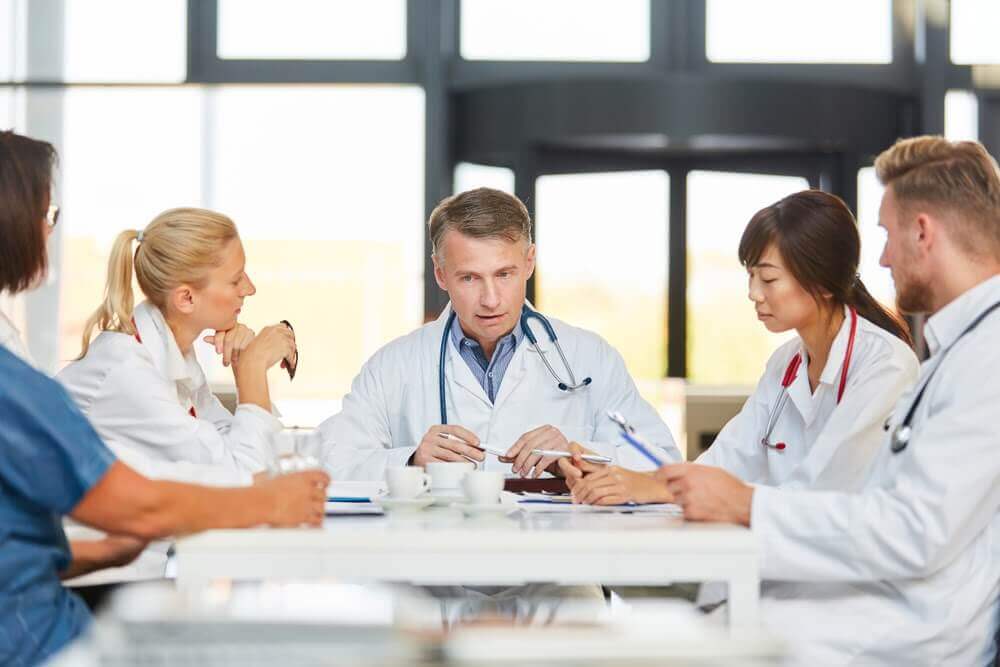 ---
3. Are You Eligible?
Before you apply, you will want to make sure you're even eligible to be licensed to practice medicine as a Texas physician. No one wants to shell out $817 for the application just to be denied on something that could've been rectified.
To be eligible for licensure through the TMB, you will have to qualify in three different aspects: health care education, exams, and demonstrating competence.
Education
One of the necessary qualifications for medical education is that you graduated from a school in the U.S. or Canada that is on the substantial equivalence list. It's a list of schools that meet TMB's standard of teaching.
If ABMS or the AOABOAS certifies you, you do not have to prove your educational standard. But of course, you will have to provide documentation of those certifications.
If your school is not on the substantial equivalence list, you can still apply. You will have to fill out Z-Pack documentation, which is paperwork to prove the educational agency's credentials.
To qualify according to the Texas Medical Practice Act, you will have had to complete postgraduate training, perhaps as a physician assistant.
A continuous year of graduate medical training in the U.S. or Canada in an AOA or ACGME program is required.
Or you may have spent two years in a teaching faculty position in health care under a temporary medical license.
Another course of action you may have taken was progressive and continuous medical training through AOA or ACGME programs.
Exam
To be eligible to receive your license from the Texas Medical Board, you must meet specific exam qualifications.
You must have passed the exam in three or fewer attempts. You can skip this qualification if you have been in good standing for five years in another state.
You must also have passed all licensing exams within a time frame of seven years. They extend this number to 10 years if you're specialty board certified by ABMS or AOABOS. Or you may have practiced under a Texas FTL (Faculty Temporary License) for one year.
You must also have passed the Texas Medical Jurisprudence Exam with 75% or above. The Jurisprudence Exam can only be taken by those who have an active, pending application. This test is to ensure that you are aware of the state rules and laws.
To study for and take the Jurisprudence exam, you need to create a My TMB account, which can be done here. Create an account and log in to gain access to the study guide.
There is no limit to the number of times you can take this test, but you do have to pay the fee each time you take it. To save money, make sure you're knowledgeable of the Texas Occupations Code and Board Rules through the Texas Administrative Code. It should be properly explained in the study guide.
This study guide is not free, so if you choose, you can enlist the help of a third-party organization to help you study for the Jurisprudence exam. They will charge a fee as well but often provide much more support than simply handing you a guide.
Demonstrate Competence
Proving your competence is pretty simple. Working 20 hours each week or more in medical care for two years preceding the application's date is a must.

---
4. Licensure Stage
After finishing pre-screening, your application will be sent to the Texas Physician Licensure department. There, it will be assigned to a licensing analyst who will review all your submitted documentation.
This individual will add messages or notify you of new documents required through your LIST account.
The most common requests that a licensing analyst board member will make are for documentation and explanation of malpractice actions. These requests help investigate any discrepancies in your criminal background.
Related: How to Get Your Medical License
---
5. Time Frame
The process of applying to the Texas state board is time-consuming, and once you've sent it in, the wait can feel excruciating. It's important to practice patience and to be ready for a little leg work.
This is the breakdown of the time table you will be looking at from the time you begin your application to the issuance of your license:
The Pre-Screen
The length of the pre-screening process is dependent on your own efficiency in gathering all the required documentation and how long each organization takes to deliver the requested documents.
You should expect about a month to contact all the organizations, filling out all the forms, and receiving any materials through the mail.
Criminal Background Checks
Checking your criminal background is a process that usually takes six to eight weeks, depending on how busy the system is at the time of your application.
You also have to get your fingerprinting done at a provided location.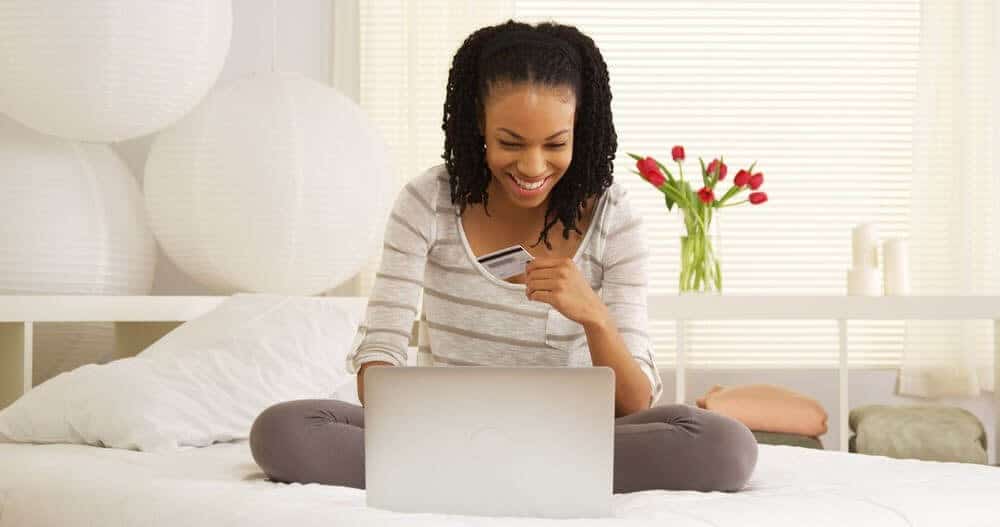 Licensure Issuance
The average time it takes to get licensure is 41 days. This number was taken from the tmb.state.tx.us website and should be updated as this number changes.
The TMB has a set schedule of issuance dates every other Friday. This schedule is listed here.
See also: The 3 Biggest Financial Mistakes New Doctors Make
---
6. Cost of Licensure
As already noted, applying to become a doctor to the citizens of Texas is expensive. Not only do you have a large sum due just to apply, but there are many other fees to know about before starting the application process.
There is an initial registration fee: $817.
Once you qualify, you have a registration fee for the license itself. You can choose to pay for 1 year: $288.90 or 2 years: $474.90.
Along with application and registration fees, you will have to pay for the Jurisprudence Exam: $34, ml criminal history check: $100, and fingerprinting with IdentiGO: $38.25.
Some of the documentation that you will be providing will cost you some money as well. The NPDB report: $4 and FCVS report: $375, as well as possible additional fees for exam reports, are on that list.
The total fee of all applications, registration, exams, and reports to practice medicine in Texas is $1,657.15 for one year. It is an additional $186 if you want to register for two years instead of one.
---
In Conclusion
You have done your homework, turned in all your documentation, and paid all the necessary fees.
So most of the work to earn your Texas medical license is finished on your end. Next, all you do is wait.
As long as you're honest on your application and meet the requirements, you will become a licensed physician in the state of Texas.
If you encounter any hiccups or need legal counsel along the way, Physicians Thrive advisors are always here to help.
Subscribe to our email newsletter for expert tips about finances, insurance, employment contracts, and more!