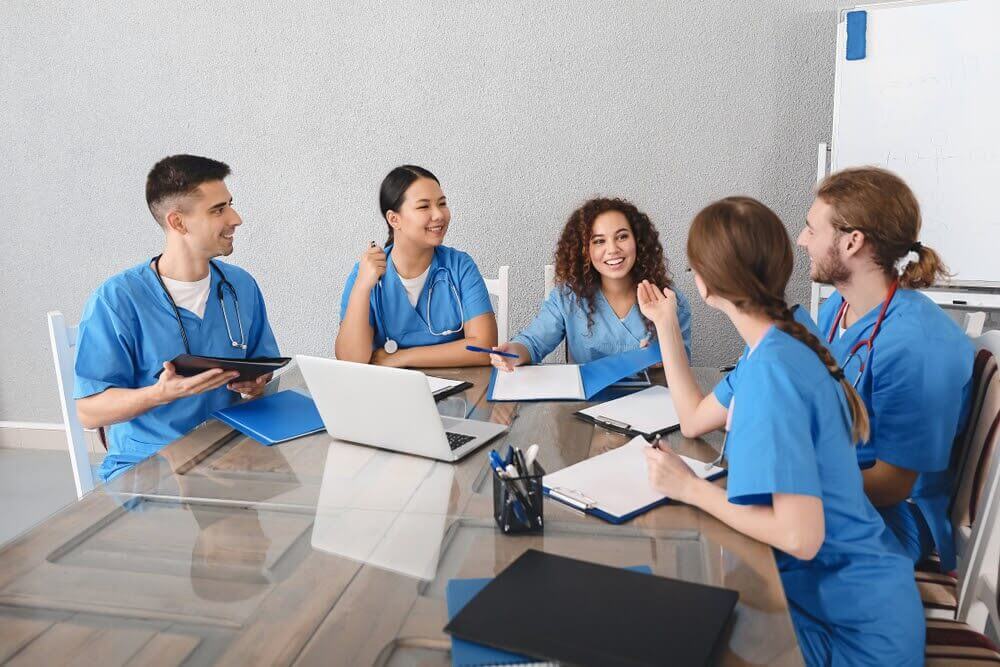 Most physicians agree — taking a medical licensing exam is one of the most stressful parts of their education and training.
No matter what medical school you go to, preparing for residency requires that you earn passing scores on several tough exams. During residency, you'll need to pass even more exams to become a fully licensed physician. And if you're seeking board certification in a specialty, you'll have even more tests to take.
Confused by all the various medical exams you need to take to become a physician?
Here's our guide to the USMLE, the CBSE NBME, the MCCQE, and more.
---
USMLE
The United States Medical Licensing Examination is the key medical exam that you must pass to get your license and work in the United States. Every U.S. physician has to take this test in order to earn their license to practice, no matter their specialty or field.
The USMLE is a test given in three parts.
Medical students take the USMLE Step 1 exam before their third year of medical school training.
They'll take the Step 2 exam in the fourth year of medical school before applying to residency programs.
Finally taking the USMLE Step 3 exam at the end of PGY-1.
Score reports for all parts of the exam release approximately three to four weeks after testing.
USMLE Step 1
The USMLE Step 1 exam tests students in several areas of strength:
Basic science principles and anatomy
Behavioral science
Biochemistry
Microbiology
Pathology
Pharmacology
Physiology
Genetics
Immunology
Nutrition
Medical ethics
The test breaks down into seven 60-minute blocks, with 40 questions in each block, for a total of 280 multiple-choice questions.
Students at the end of their second year in med school and international medical graduates who want to practice in the U.S. must pass step 1 of the USMLE.
As of February 2020, they've switched to scoring the Step 1 exam as pass/fail. If you fail your first time — don't worry. You can take the Step 1 exam up to three times within twelve months.
USMLE Step 2
The USMLE Step 2 exam takes place over two days and used to include two individual parts:
The CK and the CS.
CK: Clinical Knowledge
For the clinical knowledge part of the test, medical students answer multiple-choice questions on:
Surgery
Pediatrics
Gynecology
Obstetrics
This is a one-day exam that takes place over nine hours divided into eight 60 minute sessions. Each session includes a series of approximately 40 questions.
CS: Clinical Skills
In 2020, the USMLE put the CS part of the Step 2 exam on hold. As of 2021, they have officially canceled it — it is no longer a requirement. Prior to 2020, this was the clinical skills part of the exam that required students to demonstrate the ability to diagnose patients.
When the CS existed, it was a requirement for international medical graduates to pass it in order to obtain ECFMG certification. The ECFMG is currently creating other pathways that IMGs can take for certification.
USMLE Step 3
The USMLE Step 3 exam is also a two-day test.
Day one usually lasts about seven hours, with 232 multiple-choice questions broken down into 60-minute blocks of 40 questions each. Day two lasts about nine hours and includes 180 multiple-choice questions administered in 45-minute sessions of 30 questions per section.
The Step 3 exam also includes computer simulations regarding clinical situations that physicians are likely to encounter.
Residents can expect to receive scores approximately three to four weeks after completing both days of the exam. You are not required to schedule both days back to back, though many medical students do so to get it out of the way all in one shot.
If you're not seeking board certification in a particular specialty, the USMLE Step 3 exam may be the last medical licensing exam you ever have to take.
Related: How to Get Your Medical License.

---
CBSE NBME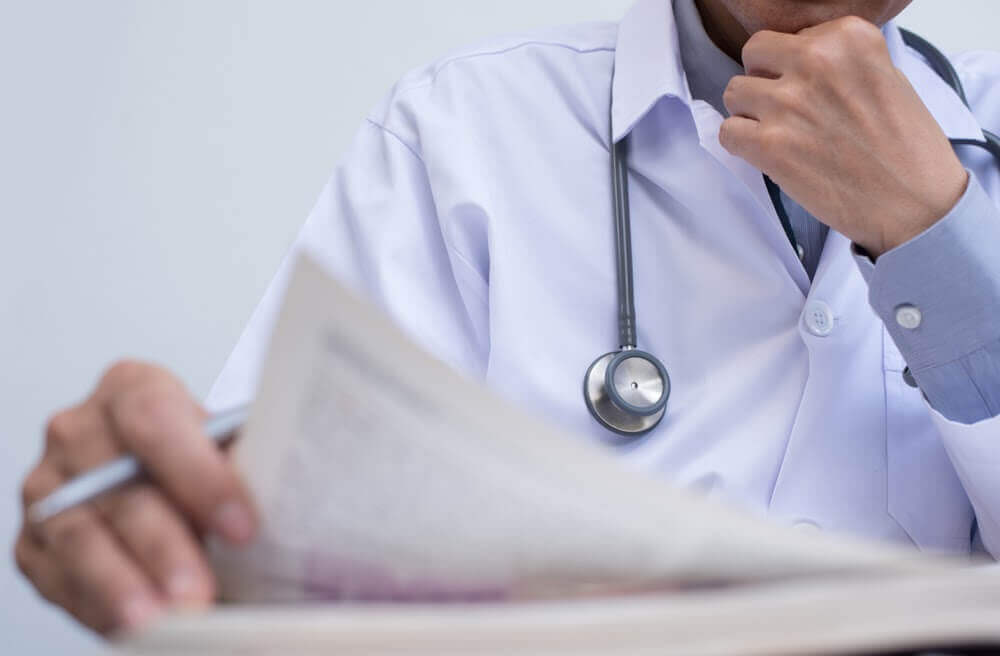 The CBSE is the Comprehensive Basic Science Examination. It is a standardized test given by the National Board of Medical Examiners and is similar in content to the USMLE Step 1 exam. The CBSE comes before the USMLE, and CBSE scores are often used as a measurement to test your readiness for the USMLE Step 1.
Unlike the USMLE, which you must pass to get your medical license, the CBSE is like a self-assessment to help you prepare for the required USMLE. It's one of the best ways to know which content areas to focus on and study for more aggressively when it's time to take the Step 1 USMLE exam.
Referred to as both the CBSE NBME and the NBME CBSE, most medical students take the NBME comprehensive basic science exam during medical school (at the end of their pre-clinical training).
The NBME comprehensive basic science examination score can range from 1-300, and most medical students average around 231.
The test consists of 184 multiple-choice questions, and they administer it in four 60-minute blocks. Test results are usually issued about one week after taking the exam.

---
MCCQE
The MCCQE is the Medical Council of Canada Qualifying Exam, the Canadian equivalent of the USMLE. The MCCQE is also in two parts, and it is the only national standard medical exam offered in Canada. The first part of this test is available to last-year medical school students applying for residency.
Part 1 of the exam consists of 210 multiple-choice questions during a four-hour morning session. Then 38 short write-in questions that you need to complete during a 3.5-hour session in the afternoon. This portion of the exam tests critical medical knowledge and decision-making abilities.
Medical students in Canada take the MCCQE part 2 exam in PGY-2. This part of the exam tests your medical knowledge and requires you to demonstrate clinical skills. Residents ready to take the MCCQE part 2 need to fill out an application for testing. Then they'll receive an invite to take the test when an available spot opens.
The MCCQE is sometimes referred to as the LMCC exam. You must pass both parts of the MCCQE to become a Licentiate of the Medical Council of Canada (LMCC) and practice medicine in Canada.

---
MCCEE
The MCCEE exam is the Medical Council of Canada Evaluating Examination. It is a prerequisite for foreign and international medical students who want to take the MCCQE and practice medicine in Canada.
As an IMG or foreign student, the MCCEE assesses your general medical knowledge and the critical principles of practicing medicine.
It is a four-hour exam with 175 multiple-choice questions on:
Child health
Mental health
Population health
Maternal health
Adult health
Ethics
---
MRCP
Physicians wishing to practice medicine in the United Kingdom must seek qualification from the Member of Royal College of Physicians (MRCP). To get membership, you'll need to complete the MRCP exam. It consists of two written papers and one exam showing clinical knowledge.
Foreign physicians outside the U.K. that wish to work within the U.K. must take the Professional and Linguistic Assessment Board examination (PLAB) instead. The PLAB exam for foreign medical graduates is two parts, and you must pass it before obtaining a medical license to practice in the U.K.

---
COMLEX-USA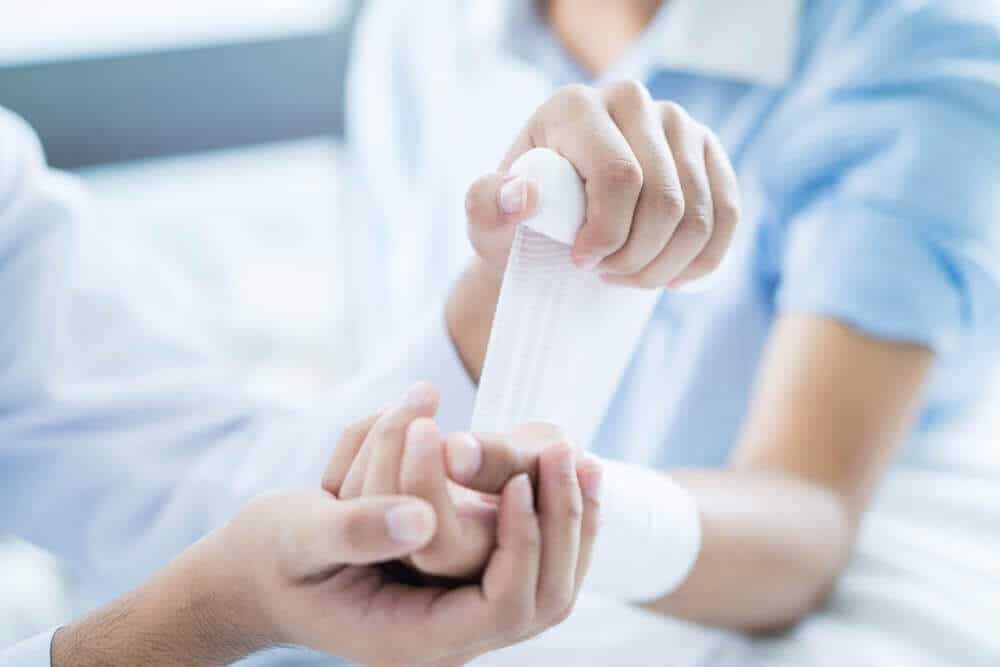 Osteopathic medical students seeking to become a D.O. rather than an M.D. have the option to take either:
The two-part COMLEX-USA exam
The three-part USMLE
Or both
The National Board of Osteopathic Medical Examiners (NBOME) administers the COMLEX-USA.
The Comprehensive Osteopathic Medical Licensing Examination is a requirement if you want to graduate with a degree as a Doctor of Osteopathic Medicine and attend a residency training program. Most D.O students choose to take both the COMLEX-USA and the USMLE. Having good scores on both exams can make you a better candidate and a better match for your first choice residency program.
The COMLEX-USA Level 1 exam consists of 352 multiple-choice questions spread out over two 4-hour sessions with a 40-minute lunch break in between.
The Level 2 exam consists of two individual parts:
Cognitive Evaluation (CE)
Performance Evaluation (PE)
The CE part of the Level 2 exam features the same 352 question format as the Level 1 exam. The PE part of the Level 2 exam tests for clinical skills through a series of patient evaluations. Due to COVID-19, the PE part of the exam has been temporarily suspended.
The COMLEX-USA Level 3 exam is equivalent to the USMLE Step 3 examination. Over the course of two days you'll have to answer 420 multiple-choice questions and 26 clinical decision-making questions to assess your competency in clinical evaluation.
Osteopathic medical students take the Level 1 exam during their second year in medical school. The Level 2 exam in their third or fourth year of med school, and the Level 3 exam during their first year of residency.
---
SPEX
The Special Purpose Exam (SPEX) is a medical exam developed by both the NBME and the Federation of State Medical Boards (FSMD).
This test is for physicians who have held a medical license in the past, let their license lapse, and seek reinstatement or reactivation. Regardless of specialty, physicians who need to be re-licensed after years of inactivity should expect to take the SPEX exam.
The SPEX exam is a one-day test with seven 60-minute time blocks and 48 questions in each block. It tests your knowledge in disease categories as well as clinical practice as a way to ensure that you're ready and able to practice medicine again.

---
INBDE
The Integrated National Board Dental Examination is for physicians specializing in dentistry. It replaces the former examination known as the NBDE.
The INBDE is a two-day exam that spans 12 hours and 30 minutes. Most dental students take the exam in their last year of dental school.
On day one of the exam, you'll have to answer 360 questions plus one set of 60 case questions. On day two, you'll answer an additional 70 case questions. Tests score on a scale of 49-99, with a score of 75 or above considered passing.
Medical students studying to practice oral and maxillofacial surgery are also required to take the USMLE. Dental students who intend to practice general dentistry are not.
Curious about your earning potential as an oral surgeon? Read: Oral Surgeon Salaries: MD vs DDS MD vs OMFS.

---
How to Determine Which Exams You Need to Take
Regardless of your medical school, preferred residency programs, or what area of medicine you plan to specialize in, you should speak with your medical school advisors to know exactly which exams you need to take and when you need to take them.
Depending on the exam, there may be limited test dates or many exam dates to choose from. Be proactive to make sure that you're following the timeline as expected.
Physicians seeking board certification in certain specialties should prepare to take additional exams beyond the USMLE or equivalent. Your board may require that you pass other qualifying exams, certifying exams, written exams, and/or oral exams.
---
Medical students of every specialty have a massive to-do list that they must accomplish between medical school and residency. Taking and passing licensing exams is one of those unavoidable tasks.
Eight-plus-hour days of intense examinations can understandably put pressure on students and residents. Therefore it's best to treat exam days as practical experience for the real world.
Working in a hospital or clinical practice means you'll have lots of stressful days, and learning how to stay calm in high-pressure situations is critical. Instead of dreading exam day, think of it as practice for the future.
For more information regarding the USMLE and other medical licensing exams, contact Physicians Thrive now.
Subscribe to our email newsletter for expert tips about finances, insurance, employment contracts, and more!