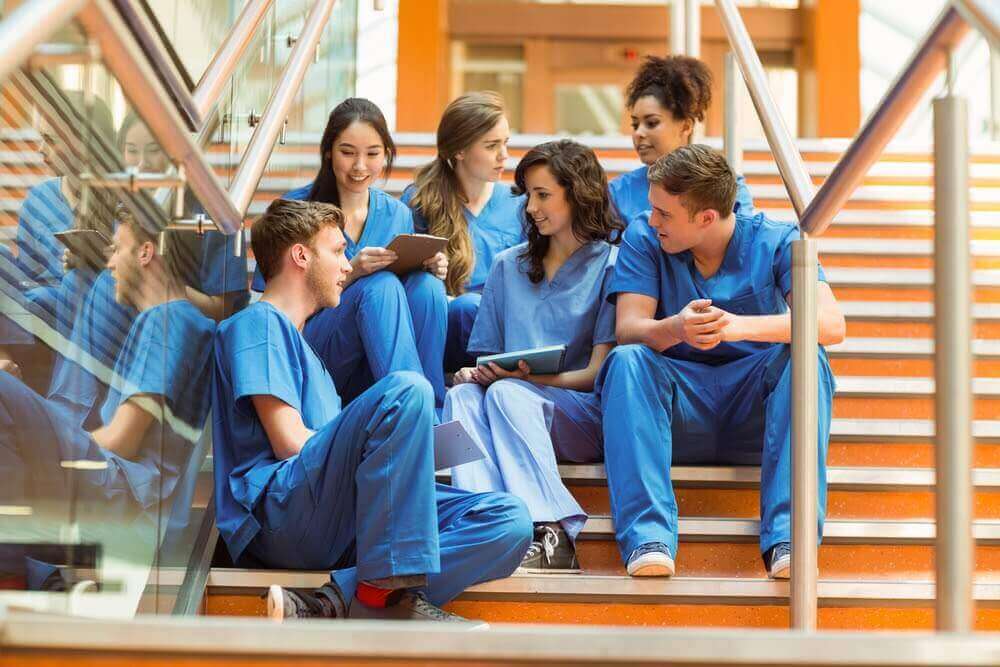 Whether you're an undergraduate pre-med student or med school standout planning the next steps, one thing's for sure:
All roads lead to licensure.
However, becoming a licensed physician isn't a walk in the park.
And if it were, everybody would be doing it.
By now, you already know that you need to graduate from medical school, complete a residency program, and pass a few exams along the way.
Truthfully, that's the gist of it!
But do you know the exact hurdles that stand between graduating from medical school and earning your license to practice medicine in your state of choice?
Well, it's time to find out.
---
Graduate From a Board-Approved Medical School
As your undergraduate coursework winds down, you'll adopt a brand new career-centered focus:
Getting into medical school.
The first step is taking your Medical College Admission Test (MCAT) early in your senior year of undergrad and scoring a 509 or higher.
Or within the 76th-percentile.
Here's what you'll do next:
Complete the AMCAS
The bad news is that more than 150 universities in America offer MDs to future healthcare providers.
And another 36 institutions grant DOs.
Now, for the good news.
Thanks to the American Medical College Application Service (AMCAS), you can apply to many of your top medical schools with one swift application.
While your friends are celebrating their first post-college summer, you'll be sending out medical education applications.
Choosing a School
By this point, you should have a general idea of the specialties you're interested in and the states where you want to practice medicine.
But not so fast!
Don't choose your college by these popular impulses:
Greatest name recognition
Coziest on-campus housing
Within driving distance of home
Verify that your top-choice medical school is recognized by organizations like:
Many state medical boards also accept medical education from other countries outside of the United States and Canada.
Though, it's a far trickier task.
You'll likely need to earn your Educational Commission for Foreign Medical Graduates certificate (ECFMG) and prove your medical education was comparable.
Four years later, and you're ready to hit the ground running!
---
Pass the USMLE or COMLEX-USA
If you attended a medical school decades ago, you had a few extra choices in the licensing examination department.
Thankfully, it's now down to two:
Each of these exams will put your extensive medical knowledge and critical thinking skills to the test.
You'll face 280+ questions on everything from anatomy and microbiology to nutrition and biostatistics.
USMLE Step 1 (or COMLEX Level 1)
Your first interaction with either the USMLE or COMLEX will come at the end of your second year as a medical student.
Required scores:
USMLE Step 1: 75% or higher
COMLEX-USA Level 1: 400 or higher
USMLE Step 2 (or COMLEX Level 2)
While you're celebrating getting through medical school and preparing for your future residency, you'll face your next USMLE or COMLEX test portion.
These two-portion tests will shift more toward the clinical aspects of medicine and feature mock patient encounters.
Required scores:
USMLE Step 2 CS: Pass
USMLE Step 2 CK: 75% or higher
COMLEX-USA Level 2 CE: 400 or higher
COMLEX-USA Level 2 PE: 400 or higher
Note: Many state medical boards put strict guidelines on the number of times you can attempt each step of either test.
However, with a 94% pass rate on the USMLE and fine-tuned study skills, you'll never come close to the 3-6 maximum attempts.

---
Begin an Accredited Postgraduate Training Program
Those last few months of your medical education will likely be more intense and mentally-draining than all your undergraduate training combined.
Your next big hurdle:
Applying for postgraduate training programs (residencies) the summer before your senior year of med school.
Here's how that portion of the licensure process works:
What is Residency?
The top-notch doctors at your medical school trained you well.
But you're still not ready to work with patients one-on-one or manage your own medicinal practice.
Your residency will leave you under the guidance of a skilled physician within your specialty. You'll learn how to work directly with patients in a hands-on setting.
For the first time, you'll take on the responsibilities of talking to patients, creating a care plan, and performing procedures.
In other words, it's several steps beyond those medical school labs and proves you're a good candidate within the practice of medicine.
Fast-Tracking the Process
Similar to how AMCAS made medical school applications a breeze, you'll experience something comparable when applying for residencies within your specialty.
The National Resident Matching Program (NRMP) and Electronic Residency Application Service (ERAS) will soon become your favorite online tools.
Your next steps include:
Fill out the applications and pay the required fees.
Await the beginning of the interview process in October-December.
Submit a "ranked" list of the top programs you'd like to join.
Log into the system on "Match Week" to learn where you'll be going!
Remember that your residency program's total length depends on the state medical board you're applying to and your specialty of choice.
For example, family practice could be three years while neurosurgery is seven.
See also: Residency Salary Compensation Guide for New Physicians
---
Ace the Final Board Exams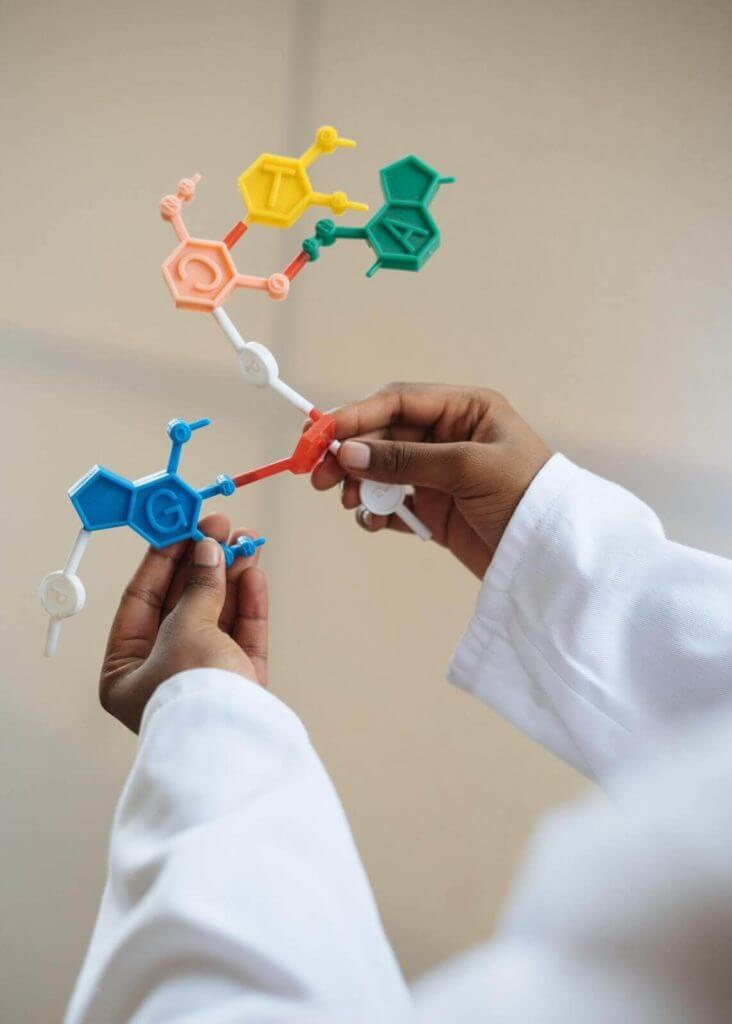 Once you're about a year into your postgraduate training, it's time for the last official standardized test of your medical education:
The COMLEX Level 2 or USMLE Step 2.
You've already demonstrated a firm grasp of the basics.
These final two-day, 400+ question portions will prove that you're ready to go off on your own. They'll quiz you on everything from communication to ethics.
Required scores:
USMLE Step 3: 75% or higher
COMLEX-USA Level 3: 350 or higher
The final sections of both exams are arguably the most important.
But if you're thriving in your residency, acing these portions should be no issue.

---
Choose a State (or States) to Apply for Licensure
Because each state manages its own medical board, every state also has individual licensing requirements and a unique licensing process.
And the difference from one state to the next can be huge.
For example, physician candidates in Wisconsin only need 12 months of postgraduate training. In Maine, the bare minimum is three times that.
The State of California requires all physician candidates to attend a set list of universities. Meanwhile, North Carolina accepts all U.S.-based medical schools.
Confusing?
Absolutely.
Let's Make It Easy On You …
Choosing only one state medical board out of 50 can be a challenging task that may require days of research!
To make this easier, here are a few tips:
Start researching state medical boards during residency. Identify the boards you're already on track to meet the requirements for.
Investigate whether you'd like to join the Interstate Medical Licensure Compact (IMLC) to practice in multiple participating states.
Learn about the best places to practice medicine and look at the bigger picture (i.e., Average salary, loan repayment programs, and burnout rate).
Don't be afraid to apply to multiple state medical boards (though pricey, it might be better to have options if you're truly undecided).
It can take three months or longer for the board to look over and approve your application following submission.
In more direct terms, you should begin sending out your application in the final few months of your residency.
No matter which state you get licensed in, you'll need income protection. Check out our Disability Insurance Guide
---
Submit an Application & All Required Documents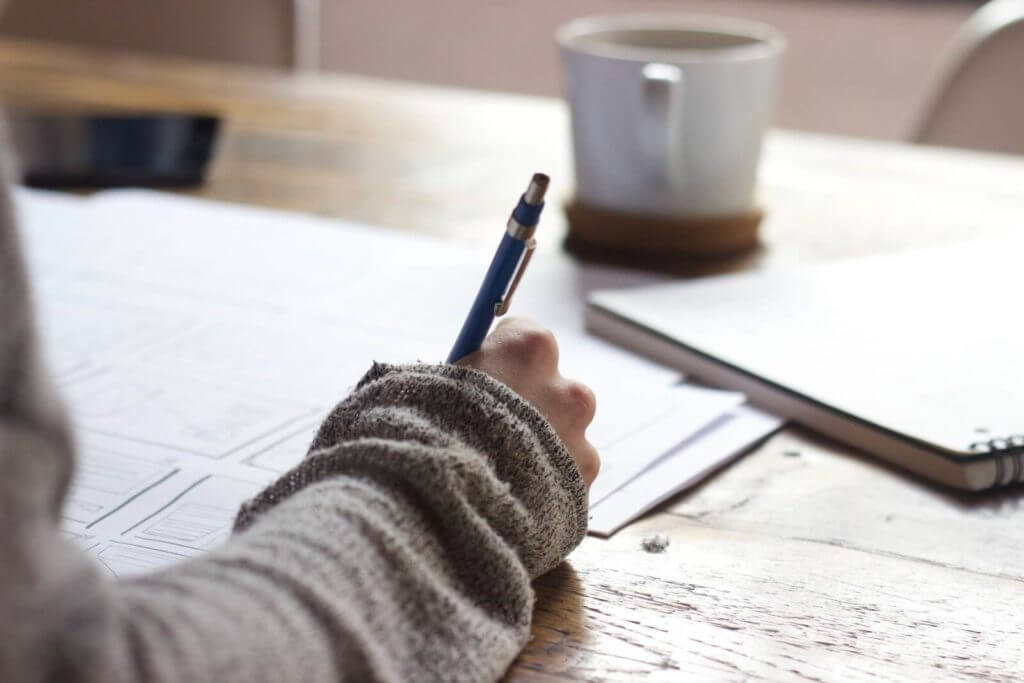 After you decide where you might like to set up your future practice, it's time to begin gathering up your documents and submitting applications.
Brace yourself.
This part of the process is arguably the least entertaining, most time-consuming, and, by far, the priciest.
Take a glimpse at your next steps toward licensure:
What's on the Application?
We know what you're thinking:
Shouldn't my transcripts, exam scores, and medical degree speak for themselves?
Yes and no.
The application serves as a condensed form of all your public health accomplishments during the last ten years.
So your application will go over the following topics:
Personal & contact information (phone number, email, address)
Medical school, postgraduate, and work history (including dates!)
Professional references or recommendations from peers
Personal questions (license revocations, board actions, criminal past, etc.)
An applicant's oath swearing all information you provided is 100% correct
Past settlements and malpractice suits (including evidence of payouts)
When in doubt, provide more detail than you feel necessary.
The board may be able to overlook a marijuana possession from ten years ago.
But the board won't look too kindly on you if you attempt to conceal these charges altogether or pretend they weren't as severe.
Learn More: Malpractice Insurance Options.
What Documents Will You Need?
Even more important than what you write on your license application are the documents you use to back up your accolades.
So, expect to submit copies of the following:
Birth certificate or passport
Medical school transcript and diploma
Proof of postgraduate training
Original copies of exam scores (sent from the testing agency, not you!)
ECFMG certificate (for foreign applicants)
Better translations of non-English documents
A passed background check (fingerprinting)
Proof of legal residency (which is not the same as citizenship)
Most state boards won't even begin to look at the written portion of your application until they've received all documents.
Therefore, it's a great idea to begin submitting these supporting documents as soon as possible and when you get them.
Don't Forget to Read the Fine Print!
An eye for detail is something you perfected on your trek toward a medical license.
There's no better time to put that skill on full display than when you're completing your application for licensure.
So:
Read the fine print on your application before submitting anything.
For example, some documents may need a notary seal. While other boards insist on attaching a 2×2 full-color passport-style photo to your application.
Also, check to see who's supposed to send what.
You might have a personal copy of your USMLE exam transcript, but most medical boards need the testing agency to send it to them directly.
Otherwise, the board will reject your documents, and you'll have to resend them!
The Shortcut You've Been Waiting For
We know what you're thinking:
Are there no shortcuts in the application process?
Well, if you're applying to multiple medical boards, you might be in luck.
The Federation of State Medical Boards (FSMB) has two nifty tools:
A credentialing server where you can upload identifying documents — birth certificate and postgraduate training proof — to send to multiple boards electronically rather than individually via snail mail.
If you apply to multiple state medical boards, there's one thing you'll notice — most of them ask the same questions!
The uniform application covers all the most critical information in one swift go making the licensure process far less tedious.
A Quick Note
Just be aware that using these services are often optional and come with extra fees.
A single physician profile on FSMB costs $375.
And the uniform application is another $60 out-of-pocket.
So make sure your chosen state board accepts FSMB's convenient services before you go ahead and begin using the tool.
Otherwise, that money is long gone!
Related: 3 Common Contract Issues that Green-Card Seeking Physicians Face.

---
Pay the Fees … and then Wait!
The last step of the process accurately represents the entire process thus far:
Paying fees … and watching the clock.
Now, for the two things you've been wondering about from the beginning.
How Much Does It Cost to Get a Medical License?
The application fee itself tends to be the most substantial financial roadblock up until this point. Costing anywhere from $250 to $500 out-of-pocket.
But this rate doesn't factor in the extra fees.
For example, fingerprinting could cost you an additional $25-$50.
And if you choose to make use of services like FCVS for a little extra peace of mind, you'll add another $375 to your cost tally.
So expect to spend at least $275, though over $500 is more likely.
How Long Does It Take to Get a Medical License?
A medical board's total time to review your application, look up your background check results, and scan over your documents varies significantly.
In some states, it can be as little as 72 hours.
In states with more applications (especially after residencies tend to end), you'll likely receive your approval closer to 60-120 days after submitting your last document.
Yes, the anticipation can be dreadful.
But thankfully, many boards will keep you updated on where your application stands. Through a user-friendly portal that allows you to check your license status.
Things That May Slow Down the Process
Unfortunately, a few circumstances could delay your approval (or rejection) by days, weeks, or months.
The following can slow down your medical licensure:
Answering "yes" to any questions on the yes/no portion
A blip on your criminal record
A required board appearance (very rare)
Sending incomplete or incorrect documents
Missing a section or field on your application
Submitting application fees late
Explaining 6+ month gaps in your medical training
The time of year
Fortunately, none of these have to happen.
To keep your application review on pace, complete the online version, send documents as soon as you can, and provide as much detail as possible.

---
Seek Board Certifications
Once you're officially a licensee, you have three options:
Begin practicing medicine immediately.
Pursue board certifications through either the American Board of Medical Specialties (ABMS) or American Osteopathic Association (AOA).
Try to juggle both simultaneously (it's possible, though a little hectic!).
Now, is board certification required?
In most states, no.
Yet, a certificate in a niche like pain medicine or neurotology will show your patients that you're well-studied and a student of your craft. Plus, many hospital systems will completely bypass your application without a board certification to your name.
But First, a Word of Warning:
Adding "Board-certified" to your long list of accolades isn't as simple as filling out an application and sending in a check.
On top of the $1,500+ in fees, you may also have to pass an oral and written exam!
Rest assured — most doctors find board certification (and the ingrained trust that comes with it) to be well worth the investment.
Note: Board certifications do expire every few years. You may have to pass more cognitive tests and pay extra fees to keep your certification current.
Related Reading: Car Buying for New Attending Physicians.
---
Conclusion
There are very few legitimate ways to skip steps or save a few dollars on your quest for a medical license.
But if you want to avoid some of the stress that comes along with this process:
Figure out which state medical boards you want to apply to while you're still in medical school or postgraduate training to get an early head start.
Start gathering documents — like your birth certificate, transcript, and medical exams — in the final months of your residency.
Always be 100% honest on your application, even if it means revealing past board actions or misdemeanors.
Don't try to game the system (i.e., Getting your fingerprinting done before the state medical board approves the previous step).
Congratulations!
You're now among the over 1 million healthcare professionals to achieve the distinct honor of holding a physician license in America!
Before you sign that new physician contract, have our team of professionals at Physicians Thrive review it for you.
Subscribe to our email newsletter for expert tips about finances, insurance, employment contracts, and more!