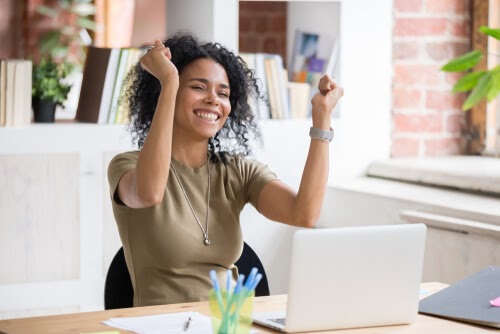 Congratulations on graduating from medical school, acing your licensing exams, and dedicating long hours to postgraduate training.
You're so close to getting your Indiana medical license!
Now, only three things are standing between you and becoming a healthcare provider:
Gathering proof of eligibility.
Filling out the application.
And 72 hours.
That's right!
Assuming you follow Indiana's guidelines as written and get a little strategic, you'll have your medical license within 72 hours of submitting everything.
Follow along as we explain how you'll get licensed with the Indiana Medical Board.
---
Prerequisites For Indiana Medical License
On the day you decided to become a physician, you knew there were plenty of hoops you'd have to jump through.
You're so close to applying for your medical license.
You can almost taste it!
Now, all there's left to do before you dive in head-first is to verify that you meet all of Indiana's prerequisites for physician applicants.
Indiana Medical Board License Checklist
To ensure you can get your license in as little time as possible, make sure you have the following items and meet the criteria.
Rundown this checklist and see that you meet each bullet point to a T:
A clean criminal record and no disciplinary actions
DO or MD from a Board-approved medical school
Ability to pass a physical or mental exam (rare, but possible)
Limited or no malpractice claims against you
If you're a foreign applicant, the requirements are a bit steeper.
International applicants must also have an ECFMG certificate and two years of postgraduate training (instead of the standard one year).
See also: The Four Questions Every Physician Should Ask About their Disability Insurance
---
The Documents and Proof Needed
You know precisely the amount of time and money you've spent on your medical training up until this point. But the Indiana Medical Board can't just take your word for it.
You must prove that you're an excellent physician candidate.
With that said, you'll need to gather plenty of documentation and proof that either you or somebody from your previous institutions will send to the Board.
Here's a glimpse at the documents you'll need:
A Recent Passport-Style Photo
By "recent," the Indiana Medical Board requires that all candidates' photos are from the last eight weeks.
Your photo should be from the shoulders and up and void of filters or editing.
Controlled Substance Registration Application
Fortunately, not all prospective physicians need to complete this form.
You'll only need to submit this form if you plan to go into a specialty where you may prescribe controlled substances and opioids.
If you're on the fence, err on the side of caution and do it anyway.
Proof of Passed Exams
The Board will only accept official exam transcripts, which means you'll have to reach out to your testing agency to send your score reports.
Click these links to request your scores: USMLE & FLEX, NBME, COMLEX & NBOME.
Copy of Medical School Transcripts and Diplomas
The Indiana Medical Board prefers an original transcript directly from your past medical schools. Your transcript must show the degree you earned and the date.
You have two options if your transcripts aren't available:
Get a notarized transcript copy (also including the degree type and date)
Complete a notarized affidavit explaining why you don't have a transcript
In terms of your diploma, you must submit a notarized copy of it.
However, you can submit a statement (along with a seal and your Dean's signature) verifying your attendance or a notarized affidavit explaining your lack of a diploma.
Note: Notarized affidavits explain why you aren't in physical possession of a transcript or a diploma, not an explanation for why you never graduated.
Proof of Postgraduate Training Completion
You must present proof of completion for every postgraduate training program you've ever participated in.
A notarized copy of your completion certificate or a letter from your program director (with a seal) are acceptable forms of proof.
The Board requires training and completion dates on both.
Foreign Applicants Only – ECFMG
If you're a foreign applicant, you must submit your other documentation alongside an official ECFMG certificate.
ECFMG certificates do have expiration dates, so you may have to contact the ECFMG to get a permanent validation sticker.
National Practitioner Data Bank Report (NPDB)
The NPDB report is non-negotiable, but you have a few options regarding submitting this document to the State Board.
First, request a copy of your practitioner data bank report from the NPDB. The organization will send it to you, and you'll have to mail it to the Board without opening the envelope.
You can also request your NPDB report copy from the NPDB via email. The NPDB will send you a link to a PDF within the file—download that and send it to the Board at [email protected].
If you have a profile on FCVS, this report is a part of your profile already.
Optional Requirements
There are a few additional pieces of proof you may have to submit, depending on your exact situation.
These include:
Proof of Name Change
If the name listed on your application isn't the name on other documents, you must submit proof of your name change.
This proof can be a divorce decree, marriage certificate, or court order.
Proof of Licensure
This is only necessary if you currently or previously have held a medical license in another state or Canada.
You must request this proof from the licensing board.
The Board also has the right to request additional documentation if any extra proof is deemed necessary.
Related: How to Get Your Medical License
---
How to Complete Your Application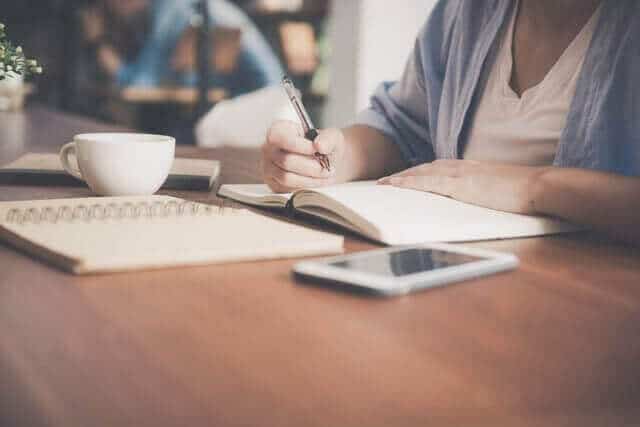 Unlike in other places in the United States, the Medical Board in Indiana gives applicants two types of applications to choose from:
The Uniform Application from FSMB and the Indiana Specific Application.
Here's the information on each, as well as what's on the application:
The Uniform Application
The Uniform Application is more of a generic application.
It's most useful if you're using FCVS to streamline the credentials verification process, which comes in handy if you're applying for licensure in several states.
Yet, the time you save when applying to other State Boards does come at a cost.
A profile on FCVS costs $375, and this application costs an extra $60. There's also the standard $250 fee for applying with the Indiana Medical Board.
But it can be useful.
For example, FCVS will auto-populate about 70% of this application's fields, leaving you manually filling out the remaining 30%.
There's no sense in filling out the same fields on multiple applications.
You must submit this application electronically as well as print and mail it to the Board along with:
Affidavit and Authorization
Addendums 1 and 2
Payment for your application
Indiana Specific Application
The Indiana Specific Application is more straightforward, doesn't come with an extra fee, and makes sense if you're only applying to the Indiana Board.
This application is just four pages long and, since it's a PDF, you can key in many of these fields on your computer.
You can then print it out and mail it to the Board.
What's On Your Application
Fortunately, the Indiana Medical License Application isn't all that complicated.
Here's a look at the type of content you'll face on this application:
A passport-style photo from the last eight weeks (attached)
Your personal and contact information (phone number, email address, street address, race and ethnicity, citizenship status)
Whether you're pursuing issuance of a temporary permit (lasts 90 days and costs $100, but you must already have a license in another state)
Educational history (medical school, Board certification, specialties)
Exam history (including passes, fails, attempts, and dates)
Postgraduate information (dates attended, etc.)
Locations you've lived in and worked in since graduating from medical school
The fourth page of your application is the longest and also the most important in proving you're an excellent physician candidate.
There are 12 yes/no questions on this page.
These questions run the gamut about everything from disciplinary actions and malpractice claims to criminal convictions and privilege revocation.
If you answer "yes" to any query, you have a little extra work to do.
You'll have to provide documentation to explain why.
When in doubt, always reveal—you may not have a picture-perfect record, but being dishonest on any part of your application may ruin your chances of state licensure.
You may also like: Medical School Loan Repayment
The Finishing Touches
As soon as you finish up your application, it's essential to review it a few times to check that all information is correct.
Ensure that you've completed all fields, the document is legible if you decide to handwrite, and that all information is 100% correct.
Then, sign the document.
Mail your completed application (along with additional forms and paperwork) to the Indiana Medical Board at:
402 West Washington Street, Room W072
---
Getting Fingerprinted
There's no relief quite like submitting your application to the State Board and waiting to hear back either way.
Now, there's just one more step left!
Before the Board can approve your license, you need to pass a criminal background check first.
When to Schedule a Fingerprinting Appointment
The Indiana Medical Board is very particular about a few things, with when you undergo fingerprinting being one of them.
You have to wait until the Board processes your application to get the go-ahead.
That means you've submitted your application and the required fees.
When you receive an email notification or digital receipt, you're allowed to move forward with the fingerprinting process!
How to Get Fingerprinted in Indiana
Once you get the "nod" you're ready to submit to fingerprinting, you need to make an appointment with IdentoGO.
Fortunately, there are dozens of locations across the State of Indiana.
So you don't have to fill up the gas tank and trek across the entire state for a 15-minute appointment.
Also, be sure to select "Professional Licensing Agency" as your agency name when scheduling your apartment.
On the day of your appointment, don't go in empty-handed.
Bring your driver's license, passport, or another form of ID with both a recent photo and your date of birth.
There are also unique license requirements for out-of-state applicants that you can find here.
---
The Approximate Timeline For Licensure
Thankfully, the Medical Licensing Board of Indiana is one of the fastest in approving licenses.
Approval can take just 72 hours.
But the process of gathering all of the documentation can take ten times as long.
In total, you're looking at two to three months to get your Indiana medical license. And that's assuming you don't hit any bumps in the road along the way.
The hiccups that can slow-down your licensure include:
Any positive answers to those 12 yes or no questions on your application
Slow-downs in the mail and delayed responses from your sources
Not paying your application fee promptly
A mandatory appearance in front of the Board
Sending in incorrect or incomplete documentation (i.e., not notarized)
Ultimately, you play the most significant role in how long it takes to get your license.
So gather your documents ahead of time and submit them as soon as possible in the name of efficiency.
Want to get licensed in another state? We have information on the North Carolina Medical Board, the Oregon Medical Board, and more in our Medical Licensing library!
---
The Costs of Getting Licensed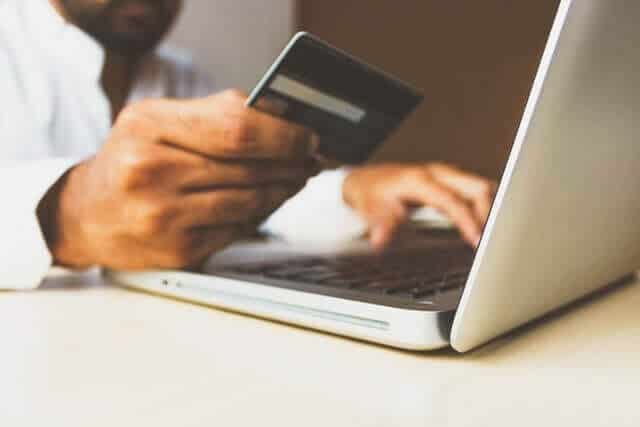 The good news:
Once you're at the application process, you're already well-past the most prominent financial hurdles of becoming a physician.
The not so good news:
You're not clear of the weeds just yet.
The "finishing touches" on this decade-long pursuit are a few extra fees. The Medical Licensing Board of Indiana won't even look at your application until you pay:
Application Fee: $250
Uniform Application (optional): $60
Temporary Permit (optional): $100
Fingerprinting: $38.20
FCVS (optional): $375
On the low end, the total cost of licensure is $288.20.
However, you may shell out an extra $535 in the name of convenience — FCVS, a temporary permit, and a uniform application.
Curious about handling your finances and taxes once you're ready to practice medicine? Check out our
Financial Planning
guide today.
---
Conclusion
Getting your Indiana medical license in as few as 72 hours puts your physician career on fast-forward. Yet, there are ways to make this process even more efficient.
Here's how you can make the application process less stressful:
Begin gathering the necessary documents before starting the application.
Use the uniform application and FCVS if you intend to apply to several Boards.
Submit documents as soon as possible (the sooner the Board gets them, the quicker the Board can approve them).
Don't get fingerprinted before the Board receives your application (they won't accept them, and you'll have to do it again).
Now just collect your documents, submit your application, get fingerprinted, and you're ready to practice medicine.
When you're ready to sign your first contract, reach out to Physicians Thrive for a comprehensive contract review with compensation specialists and licensed attorneys.
Subscribe to our email newsletter for expert tips about finances, insurance, employment contracts, and more!