A Guide on Managing Medical School Debt
Stop student loans from ruining your life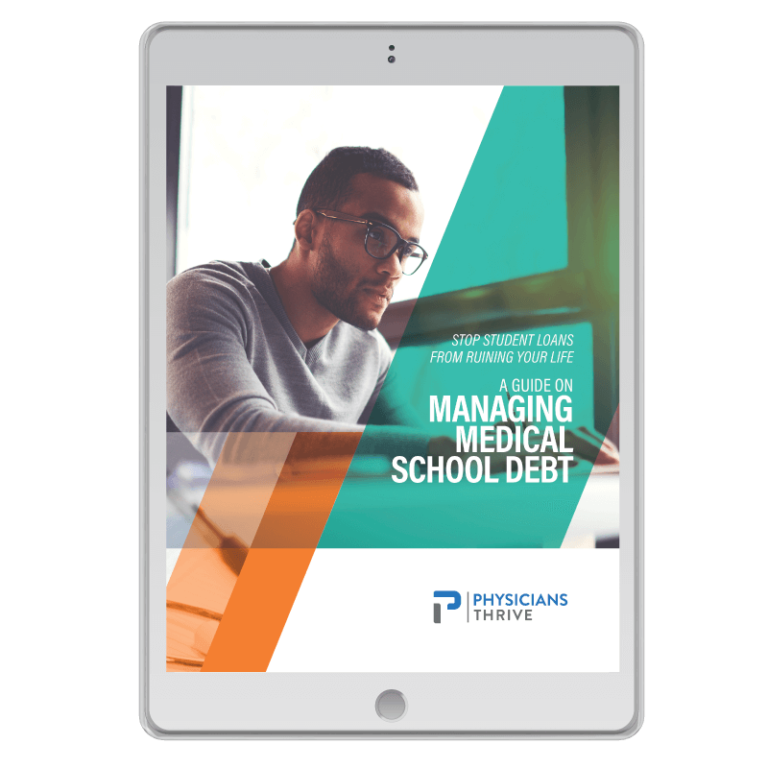 Stop Stressing About Debt
Get insight from our advisors on taking on your loans during and after training.
The Guide on Managing Medical School Debt is here to help physicians feel more confident as they strategize to tackle their student loans. If there's one thing most residents have in common besides a passion for medicine, it's debt. After reading this eBook, you will be more equipped to make decisions regarding your loans.
Physicians Thrive can provide additional value to what you're already doing.