We're a Dynamic Company With One Goal:
To Help You Thrive
Physicians Thrive is an advisory group for doctors and surgeons that helps them make financial choices with confidence.
We are committed to physicians because we believe your service to others is commendable and deserves equal dedication to care.
We come from two physician families with over 200 years of medical practice and financial services experience.
We make relationship the priority.
Our process is transparent so you truly understand what we recommend you do with your finances and why.
Our compensation is driven by fee-based financial advice.
Our independence brings you more of the best solutions available for doctors.
Fill out the form below and a member of our team will get in touch with your shortly.
educating & serving Physicians
Our team has helped physicians in all 50 states better understand their unique financial situations.
The Physicians Thrive Difference
Specialized
Experts in needs of doctors and surgeons
Relationship
Our first priority is to be your advocate
Proactive
Continued comprehensive care.
Independent
More of the best solutions for doctors
Transparency
Committed to building your financial confidence
Personal
Individually-designed solutions
Respect
Appreciation for your dedication to service
Fiduciary
Fee-based financial advice

Better Business Bureau Accredited Business criteria: complaint history, type of business, transparent business practices, commitment to customer service, licensing and government actions, and fair advertising practices.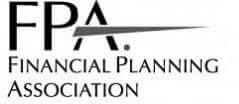 FPA members adhere to the highest standards of professional competence, ethical conduct and clear, complete disclosure to those they serve.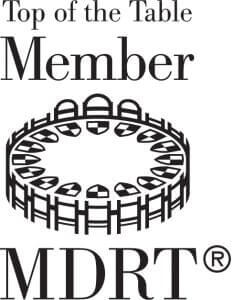 Million Dollar Round Table's Top of the Table is an exclusive forum for the world's most successful life insurance and financial services professionals committed to providing exemplary client service while displaying the highest standards of ethics and professional knowledge.

Physicians Thrive is one of four Certified B Corporations in the state of Nebraska. Certified B Corporations are businesses that meet the highest standards of verified social and environmental performance, public transparency, ethical responsibility and legal accountability to balance profit and purpose. B Corps are accelerating a global culture shift to redefine success in business and build a more inclusive and sustainable economy.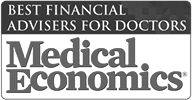 Physicians Thrive is included in Medical Economics' Best Financial Advisers for Doctors.
To receive this award, Physicians Thrive met extensive criteria that included length of service (most have 10 years of experience), the depth and breadth of financial knowledge, credentials and certifications, assets under management and to remain in good standing with the SEC and FINRA.

NAIFA Quality Award is presented to advisors who demonstrate commitment to exceptional professionalism through education and earned designations, performance within each practice specialty, adherence to the NAIFA code of ethics, and service to their industry association.
Physicians Thrive is proud to be a Firm of Lion Street, Inc., a leading national financial services company owned by fiercely independent financial advisors. Based in Austin, Texas, Lion Street comprises an elite network of Firms who specialize in financial solutions for high-net-worth individuals, family offices, business owners and corporate clients. Lion Street Firms gain favored access to insurance carriers and financial institutions, and the products and services they offer, enhancing our ability to meet the complex planning requirements of our clients.
Work With Physicians Thrive