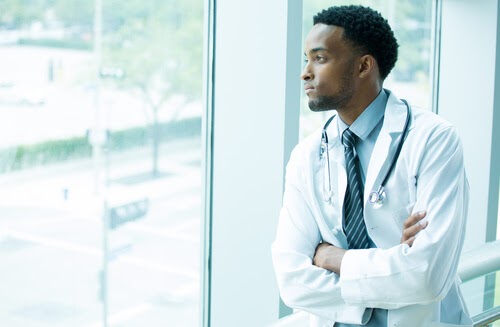 Choosing to pursue a career in medicine was the easy part.
Deciding where you want to transplant your practice — and possibly your entire family — is a much heavier decision.
And to make matters even more complicated:
For physicians, no two states are the same.
Some states shine bright with an average physician salary of over $300,000.
Another holds the #1 slot for the best quality of life.
And a few post a concerning 51% physician burnout rate.
So, where are the best states to practice medicine? And what makes them worth picking up your entire life and crossing state borders?
Keep reading to find out.
---
How We Ranked the Best States to Practice Medicine
Kentucky is the #1 state to practice medicine if you look at nothing but the median physician salary. It'd be #49 if you factored in burnout rate and healthcare quality,
Let's look at the whole picture.
Here are the metrics we used to rank the best states to practice medicine:
Compensation
Not all physicians receive equal compensation.
And it makes little sense to settle for a dismal $150,000 salary when bordering state physicians earn double that.
Salary isn't the end-all-be-all when deciding where to practice. But it will play a role in your decision when you have a mortgage, student loans, and bills to pay.
Quality of Care
Some states earn a reputation for providing patients with incredible healthcare quality (while some clearly do not).
Quality of care is a sign of high standards, medical technology, and ample resources.
Translation: Career growth is possible.
Burnout Rate
Nothing kills a physician's passion for medicine quite as much as long hours, low compensation, high stress, and a poor medical environment.
The burnout rate puts the spotlight on the emotional and mental stresses of the job.
Cost of Living
A $200,000 average annual wage gets you far more bang for your buck in Mississippi than in Hawaii, for example.
This all comes down to the cost of living in each state.
The larger the financial safety net you can build, and the more money going into your account than out, the better. Learn more about our financial planning services
here
.
Physician Density
A physician doesn't exist without a steady stream of patients.
Physician density will alert you to the number of physicians per capita (typically per 100,000 population).
Greater density means more competition.
Yet, an abnormally low density could mean the physician to patient ratio is uncomfortably low (burnout and stress are likely).
Rate of Malpractice Suits
Unfortunately, malpractice suits come with the territory, whether you're a primary care provider or an obstetrician.
In fact, about 50% of physicians will face a malpractice suit at some point.
But the rate of malpractice suits in a state could clue you into how likely a future court battle is. And the higher the rate, the pricier the malpractice insurance.
In other words, it might cost you big at the bank whether you face a suit or not.
Quality of Life
Choosing a state to practice medicine is a career move. But it's a change that'll also impact nearly every single aspect of your life.
The quality of life factor draws attention to state data like:
Crime rates
Economy
Health care
Education
Transportation
A high salary and low quality of life is a red flag for the posterity of your career.
Incentives to Practice
Many states have such a low physician density — or lack adequate medical care in specific communities — that they incentivize practicing medicine in the area.
These incentives may include:
Public service loan forgiveness
Lower malpractice insurance
Signing bonuses
Production incentives
Coronavirus (COVID) incentives
So on top of earning a higher salary, you may also chip away at what's leftover of your student loans or have them forgiven entirely.
But there are strict guidelines in each state.
For example, you may have to dedicate two years to practicing in an underserved community, during a physician shortage, or with Medicare patients.
See also: Physician's Full Guide to Signing Bonuses

---
The 10 Best States to Practice Medicine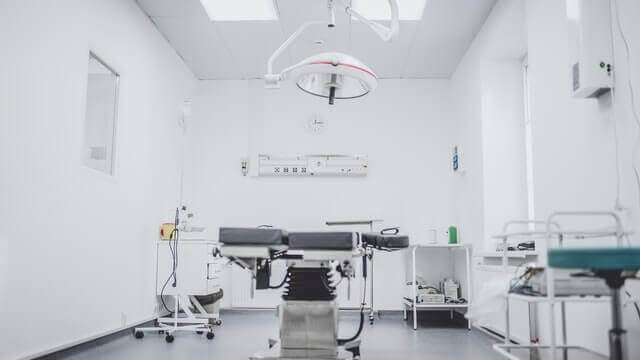 We've looked at the data, weighed all the factors, and decided where a physician stands the best chance at a happy, financially stable life.
With that, here are the ten best states to practice medicine:
1. South Dakota
South Dakota isn't only home to Mount Rushmore and beautiful farmlands.
This Midwestern state also houses the second-highest-paid physicians in the entire nation, with average physicians' salaries soaring above $258,280 a year.
South Dakota is also one of the seven remaining states that don't tax their residents on earned income.
So if you're looking to practice medicine in a state ranking high in quality of life (#20), affordability (#14), and low malpractice suits (#47), choose South Dakota!
2. Idaho
Idaho gains national recognition for its 3,000+ miles of rivers, massive potato production, and dozens of naturally-occurring gemstones.
Physicians in The Gem State also enjoy an above-average salary of $230,330 and a pleasantly low physician density (335 per 100,000).
But there are also perks for practicing medicine in the state.
You may qualify for up to $100,000 in loan forgiveness by practicing in rural or underserved areas facing a physician shortage.
3. Iowa
Iowa may rightfully earn its reputation as a state with little to do, aside from farming and attending its annual State Fair that attracts millions of visitors.
Yet, the outlook for healthcare providers in the state is booming.
Iowa isn't only among the top ten states for healthcare quality and low rates of malpractice lawsuits (13.6 per 100,000 residents).
The Hawkeye State also earns high regard for its low physician density (381 per capita), high quality of life (ranking #14), and the lowest cost of living in the nation.
You may also enjoy up to $200,000 in loan forgiveness by committing to five years of service in lower population areas.
4. North Dakota
North Dakota is a midwestern agricultural hub filled with open prairies, immense honey production, and winding country roads.
Physicians in the aptly-named Peace Garden State earn some of the nation's highest wages, ranking #4 behind Alaska with a $255,840 median salary.
But the perks don't end with the annual wages.
North Dakota also ranks #15 for quality of life, #46 for burnout rate (among the lowest with 33%), and within the top ten states for healthcare quality.
Specific disciplines may be eligible for up to $150,00 in loan repayments by dedicating five years of practice within "in need" areas.
See also: Nationwide Life Insurance Review
5. Wisconsin
Wisconsin may very well be a shoo-in for the nickname of "America's Dairyland."
But it's also home to some of the happiest physicians in America.
Healthcare providers in the state enjoy the ninth-highest annual wages at $249,490 (narrowly below Montana) and incredibly low malpractice insurance rates.
Wisconsin also ranks among the best places for physicians to live in the areas of quality of life (#11), burnout rate (#30), and quality of healthcare (within the top ten).
And thanks to the CARES Act, you may be eligible for up to $50,000 in loan assistance.
Interested in working as a physician in Wisconsin? See our Wisconsin Medical Licensing Guide for help.
6. Utah
Utah receives worldwide recognition for its top-notch ski slopes, awe-inspiring rock formations, and about 500 inches of snow per year.
But the nearly year-round winter doesn't keep physicians away!
The Beehive State graciously accepts the title for one of the nation's happiest states, clinching the #4 slot for the greatest overall quality of life.
Utahn physicians also face some of the lowest burnout rates (#47), low physician density (352 per capita), and provide some of the best healthcare in the nation.
This U.S. state is an excellent option for outdoor enthusiasts.
For tips on getting licensed in the Beehive State, check out our Utah Medical Licensing Guide.
7. Nebraska
The natural beauty of Nebraska's plains, flowers, and sand dunes is undeniable.
And while its average physician pay may be the worst in the nation ($167,230), the Cornhusker State is an otherwise fantastic place to plant your roots.
Nebraska ranks among the best places in the nation for quality of life (#9), low cost of living (#6), and unusually low physician burnout rate (#49 at 28%).
Other financial incentives also come with practicing in Nebraska.
On top of low medical malpractice insurance fees, physician candidates may also be eligible for up to $60,000 in student loan forgiveness.
Want to practice medicine in Nebraska? Learn how in our Nebraska Medical Licensing Guide.
8. Colorado
Colorado flaunts natural landscapes that you'd be hard-pressed to find in any other state, including mesas, plateaus, mountains, and canyons.
For physicians, the Centennial State is also an excellent place to set up shop.
Colorado ranks #6 in the average salary department, with highly-skilled physicians earning a staggering $253,000 median salary.
And the benefits keep going!
Not only is Colorado ranked #10 for quality life, but practicing physicians can also participate in Colorado's loan repayment programs during a physician shortage.
9. Minnesota
Minnesota is home to endless scenic drives, the always-popular Mall of America, and the unforgettable Twin Cities.
Yet, Minnesota may also be one of the best states for physicians to practice.
The Land of 10,000 Lakes holds strong in affordability (#21), overall happiness of its residents (#3), and incredible health care quality (among the top ten states).
And with a $248,110 average salary, what's not to love?
10. New Hampshire
New Hampshire is one of the most popular New England states to live in if you value safety, comfort, and a welcoming family environment.
But for physicians, the Granite State is much more than that.
Not only does New Hampshire offer excellent health insurance coverage and a booming healthcare system, but it also has the highest-paid physicians in America.
Along with the median $275,050 salary, physicians see just 13.4 malpractice suits per 100,000 residents (#46) while providing some of the country's best care.
It may be #10 on our list — but it's a world above the remaining 40 states.
Related: The Full Breakdown to Medical School Student Loans

---
The 5 Worst States to Practice Medicine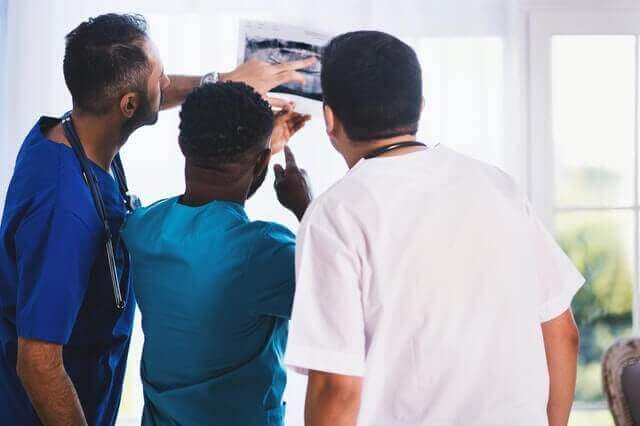 Now that we've gone over the top ten states to practice medicine, we're going to shift our attention to the states of which you should steer clear.
Here are the five worst states to practice medicine:
1. New York
The allure of the Big Apple draws millions of tourists to New York each year, but it's also the worst state to practice medicine!
New York physicians are among the lowest paid, ranking 49th in the nation with an average physician salary of $179,040.
Practicing in New York also opens you up to a high burnout rate (43%), high physician density (476 per 100,000), low affordability (#47), and pricey malpractice payouts.
Frankly, it's just not worth it!
2. Kentucky
Physicians in Kentucky may earn a median annual salary of $346,000 in some areas, yet that may be the only perk of practicing in the Bluegrass State.
Kentucky gains negative attention for providing some of the lowest healthcare quality in the country while boasting the #3 worst burnout rate (50%).
That lofty annual salary doesn't come without sacrifices.
3. West Virginia
West Virginia boasts a rugged homeland feel with a seemingly unlimited number of valleys, hills, and mountains.
But the Mountain State's natural landscape cannot make up for the fact that it's one of the worst states for physicians to practice medicine.
In West Virginia, physicians face a dwindling economy, low healthcare quality, a 39% burnout rate, and 29.6 malpractice suits per 100,000 residents (#9).
Plus, there's very little to do for younger physicians looking to make the big move.
4. Louisiana
The thought of living near the Big Easy (New Orleans) and celebrating the local culture might be enough to convince you to relocate your practice.
However, skilled physicians should steer clear of Louisiana.
The Pelican State offers poor healthcare, a 40% burnout rate, an average salary of $209,860, and is the worst state for malpractice suits (44.1 per 100,000 residents).
There are simply far better states to practice medicine.
5. Rhode Island
Rhode Island is a lovely seaside community with hundreds of miles of marvelous coastal shorelines.
But it's an awful location for physicians to practice!
The Ocean State has a 49% physician burnout rate, low affordability (#38), and has one of the highest physician densities in America (514 per 100,000).
Rhode Island's malpractice suits also show no sign of slowing down.
In the last several years, malpractice suit payouts in Rhode Island have soared over 30.23% higher than usual.
---
Conclusion
Here's the good news:
You don't have to choose just one state.
Nor do you have to decide whether the salary or rate of malpractice suits is most important to you.
Many physicians get licensed with the medical boards of bordering states — such as New York and New Jersey.
Other medical boards participate in the Interstate Medical Licensure Compact (IMLC).
This program currently has the support of 28 states and streamlines the multi-state licensing process. All it takes is a $700 flat fee and each state's licensing costs.
These states include:
Nevada
Kansas
Maryland
Tennessee
Wyoming
Vermont & Oklahoma (though you have to join via another board first)
So if you split time between these states (or the other 19 supported states), joining the IMLC can prove to be a significant financial and career move.
Before you start a job in a new state, be sure to contact us at Physicians Thrive for a professional contact review. We'll ensure that you're getting just pay and keep an eye out for any questionable language that can tie you up down the road.
Subscribe to our email newsletter for expert tips about finances, insurance, employment contracts, and more!