It's common for doctors to work long hours, but the end of a shift doesn't necessarily mean the end of the workday. Many physicians have to be on-call at times — and that means being available to work even if you have the day or night off.
While being on-call certainly has its drawbacks, it comes with one benefit as well: additional pay.
Here's a full breakdown of everything you need to know about on-call pay for physicians.
---
Do Physicians Get Paid for Being On-call?
Some physicians are paid when they're on-call. Some aren't. It all depends on where you work and your medical specialty.
Certain physicians are more likely to receive on-call compensation than others, especially those with surgical specialties.
They include:
General surgeons
Orthopedic surgeons
OB/GYNs
Urologists
Neurologists
Cardiologists
The hospital you work in also has a lot to do with whether you'll receive compensation for their call time.
No set standard dictates who, how much, or when you receive on-call pay, so the rates and methods of payment vary greatly. And as we'll see ahead, the labor laws are different for certain professionals, including physicians.
On-call pay may be in the form of a daily stipend, an annual stipend, an hourly rate, or a "per shift" stipend. And while this varies from hospital to hospital, approximately 70% of physicians are paid at daily compensation rates.
According to the MGMA (Medical Group Management Association) On-Call Compensation Survey, on average, hourly on-call pay rates range from $16.67 per hour on the low end to $26.96 per hour on the high end. Where you fall in that scale is determined primarily by your physician specialty.
But your specialty isn't the only important factor. The size of your hospital plays a significant role in this determination as well.
Large hospitals with trauma centers and high rates of emergencies can usually afford to pay physicians for on-call work per a more generous call policy. Hospitals with smaller emergency departments may only provide on-call pay for a few select doctors in a few select specialties.
And independent hospitals usually pay the most. Independent hospitals pay, on average, 26% more for on-call compensation than hospitals owned by large health systems.
The bottom line:
Only some doctors receive pay when they're on-call. But while annual base salary rates may increase year over year for employed physicians, on-call pay doesn't fluctuate that much. As of 2020, the average median rate for an on-call surgeon is $1,000 per day, and that figure has been roughly the same since 2013.
Related: Your Full Guide to Physician Compensation
---
On-call Pay Varies Depending on Your Specialty and Where You Practice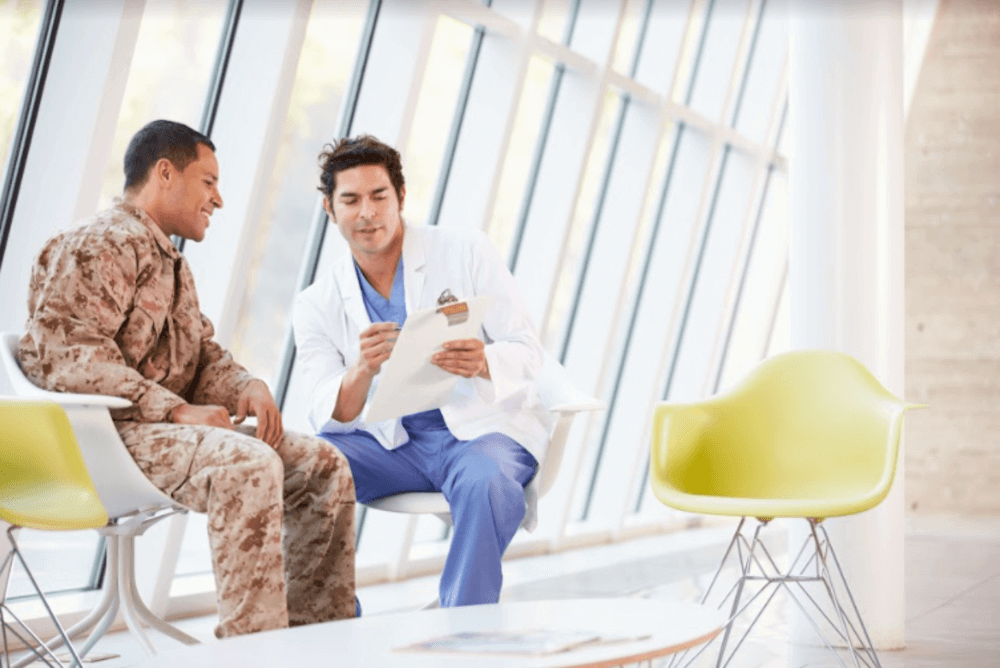 The more specialized your field, the more you can expect to earn in on-call compensation.
For example, a general surgeon might make $1,000 per day, while a family physician might make just $150. The physicians who earn the most are anesthesiologists, which can make $2,400 per day. Neurosurgeons and cardiologists can expect to receive a hefty compensation as well, making about $2,000 per day.
Trauma center and emergency room doctors usually make more than doctors who work in non-trauma centers. And that's because they're needed more urgently to perform burdensome tasks. In fact, trauma centers pay an average of 32% more per day than non-trauma hospitals.
As stated above, on-call physician compensation varies greatly by specialty. But it is also determined by the "burden" of the call. For example, performing emergency brain surgery or delivering a baby in the middle of the night carries the most burden.
Like the cost of living, the region of the country in which you work determines the fair market value for on-call pay rates. According to SullivanCotter, if a hospital or medical group fails to meet FMV regulatory standards (like Stark Law or antikickback statutes), they face heavy fines and exclusion from Medicare and Medicaid programs.
Primary care physicians in the south earn $750 per day on-call. Those in the Midwest earn $500, while those in the western part of the country earn approximately $360 per day. Primary care physicians in the eastern states make the least, at roughly $125 per day.
Related: The Definitive Guide to wRVU Physician Compensation
---
What Qualifies You to Receive On-call Pay?
At some hospitals, being on-call is just an expected part of the job — so there might not be any additional compensation. And if you work in your own practice, it's doubtful that you would pay yourself a higher salary to provide on-call coverage on your off days. But if you're on the medical staff of a hospital or another doctor's practice, you may qualify for this extra pay.
The fewer physicians there are in your specialty at your employer's premises, the better chance you have of getting on-call compensation.
Is your role at the hospital rare? Is there a limited number of specialists in your field? If so, you're more likely to be called in on an emergency or in the middle of the night when you're trying to get some sleep for the workday ahead.
There's no standard guideline as to how often you can expect to provide call coverage or how likely you are to actually be called in. But you may be able to gauge it by knowing how many other call employees in your hospital or practice do the same work as you.
If you're not on-call very often, you are less likely to be paid for it.
In other words, if you're on-call every weekend or every holiday, you're more likely to be paid than if you're only on-call once a month.
As a physician, would you prefer to limit how many hours you need to be on-call? If so, staffing is something worth considering before signing a contract with a hospital or healthcare group.
Related: Compensation: Comparing the Top Reports of 2020
---
What Do Physicians Think About On-call Pay?
So what do physicians really think about on-call pay? Do they think it's worth it? Is the extra pay worth the stress and the burden? Are you willing to sacrifice flexibility in your personal life for the extra money?
Depending on where you work, the discussion of on-call pay might not even be an option — because your hospital might not offer it.
Physicians are often stressed out, and many suffer from a lack of sleep caused by working long, tireless hours. Many physicians would prefer it if they never had to be on-call at all.
Other physicians look at it as part of the job they agreed to do — and this is the common approach to take. After all, most physicians know that with good salaries come extended work time hours — and that's a tradeoff that many are happy to make for their own purposes. But being on-call can disrupt your family life, personal activities, down time, and social life outside of work.
Getting paid for on-call services certainly sweetens the deal and makes it a bit more worth it. But for some doctors, it's just more stress.
Related: What is Sullivan Cotter? What Physicians Need to Know
---
What Physicians Need to Know About On-call Pay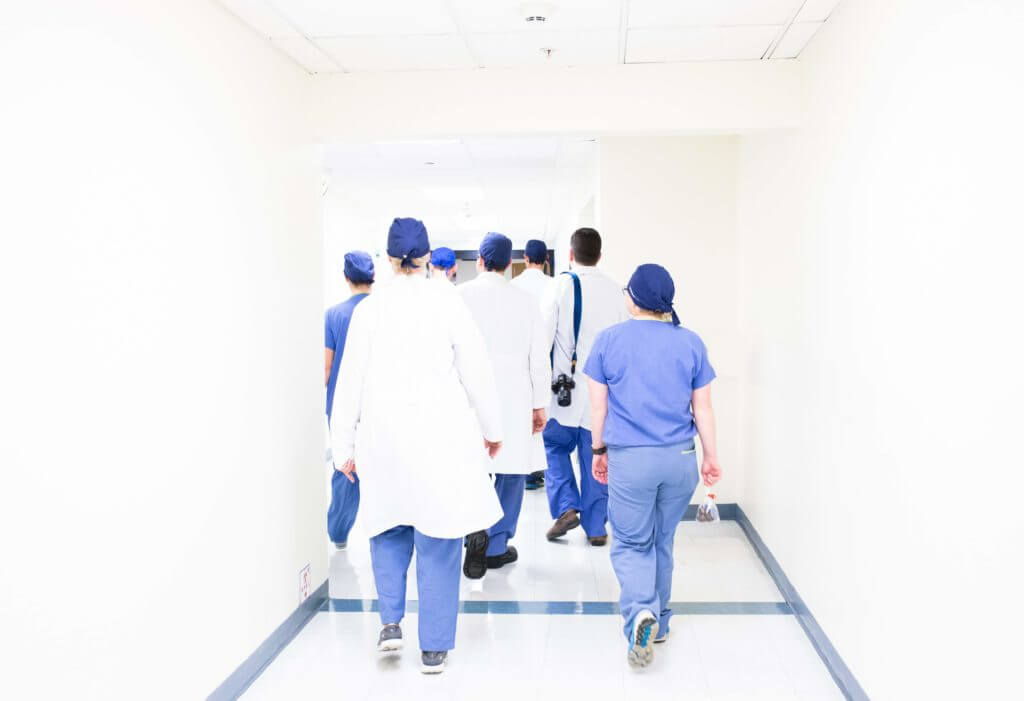 There are three essential things that physicians need to know about on-call pay:
It should be included in your contract
It's best to have a per-diem rate
It may include restricted conditions
On-call Pay Can (and Should) Be Negotiated In Your Contract
If you're expecting compensation for on-call hours, make sure this detail is included in your physician's contract. To protect yourself regarding this matter (and all other aspects of your contract), it's always best to hire a physician contract attorney. An attorney can help you strengthen your bargaining agreement, negotiating this and other pay rates and benefits before you sign your contract.
A law firm that specializes in labor contracts will know state laws and federal laws and can provide legal advice on employment law, especially as it pertains to physicians.
It's likely that you'll have to spend some nights and weekends on-call. So decide if there is another benefit that you can tradeoff in order to receive overtime pay. For example, maybe the hospital is willing to increase your yearly CME allowance. If you don't need them to cover that expense, you might want to waive that benefit in favor of better on-call compensation.
Another way you may be able to get more on-call pay is to accept an annual stipend rather than a daily stipend or hourly rate. Just keep in mind, if you do this, make sure you know how many days you'll be working on-call. With that information, you can do the calculations to ensure that your annual rate will be higher than your daily rate.
It's Best to Have a Per-Diem Rate
Some physicians think that they should be paid more for having to be on-call on holidays and weekends. But the fact is, you'll earn more with a standard per diem rate that applies to every day of the year than with different weekday, weekend, and holiday rates.
The reason why is pretty simple: there are a lot more weekdays each year than there are weekends and holidays. And with different rates for different days of the week, you'll have to deal with rate differentials.
For example, let's say your daily rate is $500. If you break this into weekend, weekday, and holiday rates, you'll earn approximately $412 on weekdays, $512 on weekends, and $644 on holidays. But because there are so many more weekdays than weekends in a calendar year, you could be short-changing yourself quite a bit.
If you earned $500 every day of the year, it would be an extra $182,500 annually in on-call pay. If you were on-call every day of the year with the weekend and holiday rates in play, you would only earn an extra $163,046 each year.
The bottom line:
Make sure you are negotiating for pay rates that are in your best interest. While it might make sense that weekend and holiday rates are higher, you're usually better off with one flat daily rate.
Related: Don't Assume You Can't Negotiate Your Contract
On-call Pay Can Be Put Under "Restricted Conditions"
It's also important to know if you will be under any restrictions while you're on-call. With "restricted call", your activities outside the hospital may be limited — so make sure you know what these are.
In most cases, restricted call means that you cannot perform any other clinical duties while on-call. That means you won't be able to schedule appointments, see patients, or perform any procedures when you have to be available for an emergency call.
Restricted call contracts tend to pay 50% – 100% more than non-restricted call contracts. And that's because you may lose out on other income opportunities when you're on-call under a restricted contract.
But these restrictions aren't the only restrictions you'll need to face. All physicians, whether or not they have a restricted contract, are expected to follow a few basic rules.
You may be on-call and have long periods of inactivity sometimes, and other times have to have an immediate response time when emergencies arise. Balancing time off and waiting time is always a part of any physician's workweek, after all.
Exempt and Non-Exempt Employees
Being a physician means you have a lot more benefits than minimum wage employees in other fields. While most employees are protected under the Fair Labor Standards Act (FLSA), it does not pertain to physicians.
Physicians are exempt from FLSA protection from the Department of Labor since they make a generous base salary with plenty of opportunities for bonuses and incentives.
---
If your hospital or practice pays you for being on-call, consider yourself lucky because not all physicians have this benefit. For some, being on-call or standby is just part of the job — and many don't receive any extra pay for doing so.
Large hospitals and trauma centers are more likely to pay doctors on-call than smaller hospitals. Specialists such as anesthesiologists, cardiologists, and neurosurgeons tend to earn the highest rates.
The bottom line is this: having to be on-call is part of being a physician, with blurred wage and hour division just another facet of the job.
Being a doctor, especially a specialist in a high-pressure field, oftentimes doesn't allow for a great work-life balance. But if you work on-call frequently and get paid well, it can add a significant amount of income to your annual salary.
Subscribe to our email newsletter for expert tips about finances, insurance, employment contracts, and more!