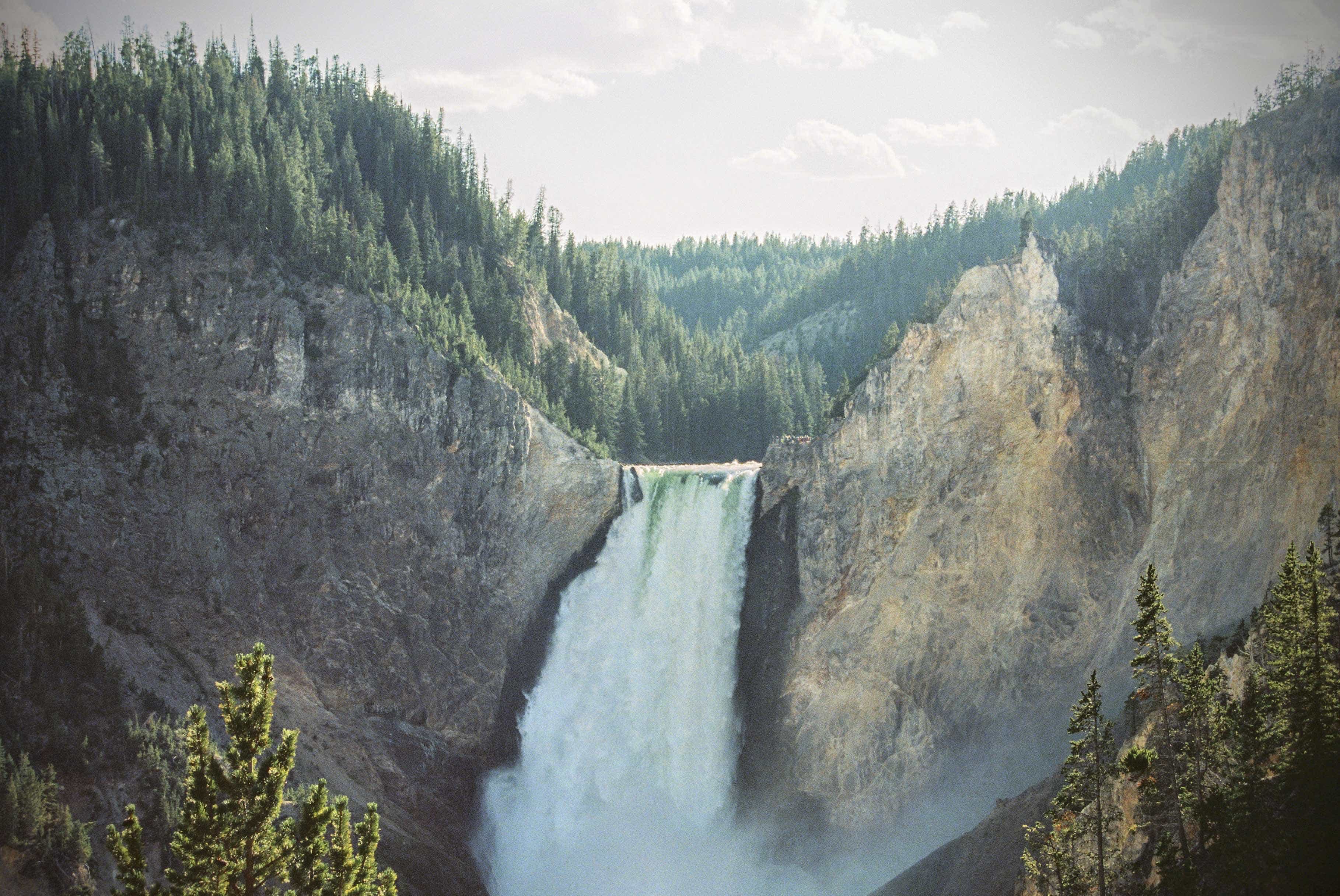 Where are the best places for physicians to live and work in the United States? The answer, as you probably suspect, is highly subjective. After all, everyone appreciates different things —some may want warmer climates while others live for the snow. Some require an urban setting while others are only content with a rural or suburban lifestyle.
However, there are certain characteristics of places to live and work that almost all physicians can agree upon because they directly affect their ability to practice and enjoy a high quality of life.
Physicians Thrive examines the data that is compiled every year by Wallethub.com. We take into account things that are important to physicians like average annual wages, hospitals per capita, primary care provider shortage and more.
To that, we overlaid livability factors including cost of living, state income taxes, quality of education as well as education level demographics, housing, and local economies. Our team then chooses cities within the leading physician-friendly states from Livability.com's 2017 Best Places to Live. If you're just starting your career or are considering a move, here is our 2018 Edition of best places for physicians to live and practice.
10. Mississippi | 9. Montana | 8. Tennessee | 7. North Dakota | 6. Alabama | 5. Wisconsin | 4. Kansas | 3. Minnesota | 2. Idaho | 1. Iowa
10. Mississippi
The Magnolia State was ranked #6 overall for physicians by Wallethub, with an opportunity ranking of fifth in the nation. Its medical environment rating is in the middle of the pack at #23, but Mississippi has many qualities that put it in our top rankings.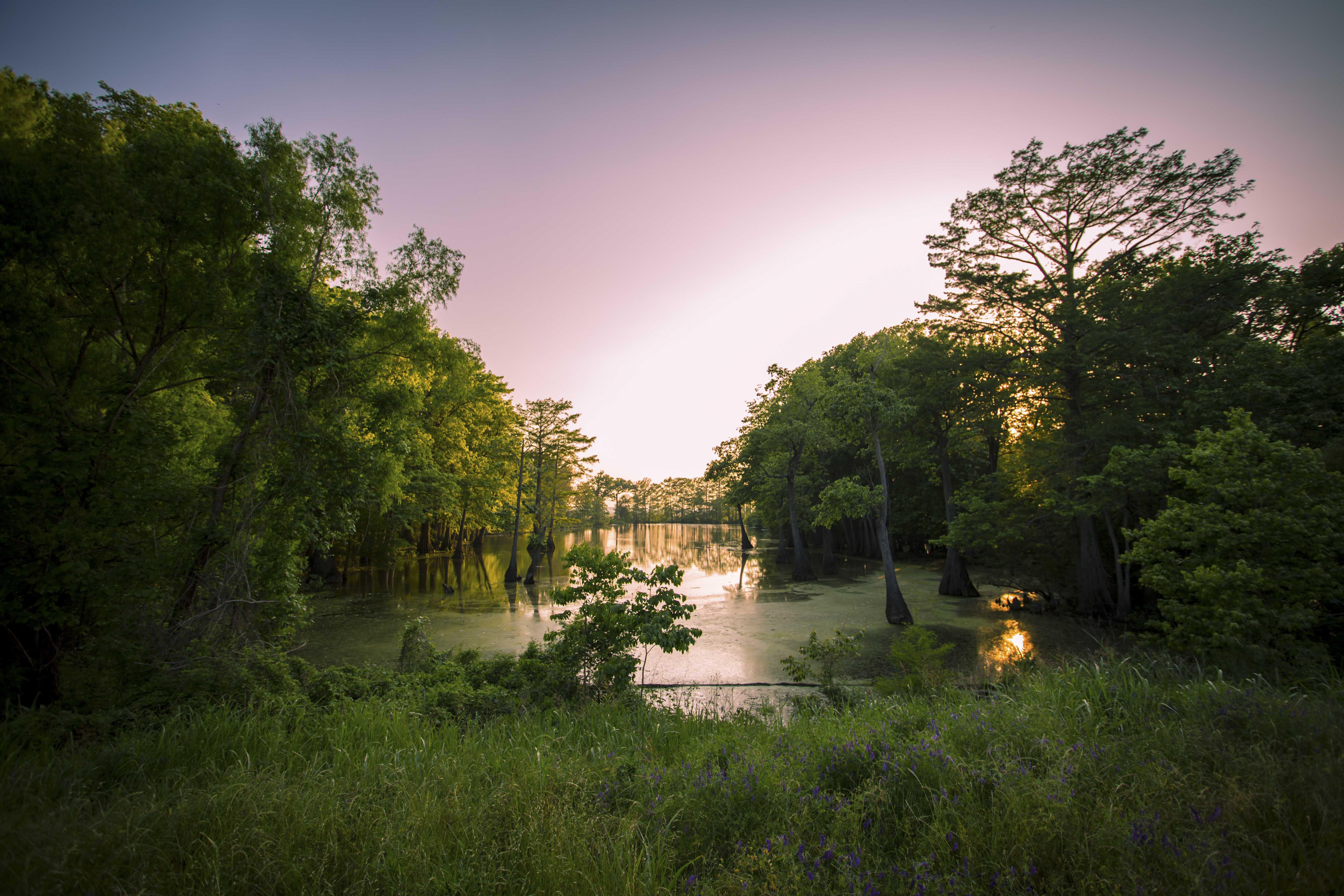 The living is easy in Mississippi; it has the lowest cost of living in the United States. Its median household income of $36,640. Its population is growing, up almost 5% since 2000. It's got a low crime rate, and is even the #1 ranking on the Generosity Index.
Mississippi has a rich heritage in the arts. Jimmy Buffett, William Faulkner, Tennessee Williams, James Earl Jones, Oprah Winfrey, and B.B. King are just a few of the stars that sprang out of the Mississippi mud. Jackson, Mississippi hosts the yearly USA International Ballet Competition which features the top aspiring dancers from all over the world.
Mississippi's location on the Gulf of Mexico is responsible for its temperate climate. If you're into water sports, it doesn't get much better than the Gulf or the Mississippi River. But you also have your choice of 24 state parks for fishing, hiking, camping, and all things outdoors. You can golf year round, though you may want to bundle up at times during the winter.
The state is home to over 50 colleges, universities and technical schools. The state is also actively seeking out retirees; it has a "retirement attraction program" which evaluates and ranks cities to help increase their livability for retirees.
Most importantly, Mississippi needs doctors. Mississippi ranks last in the nation, at roughly 185 doctors per 100,000 residents. The University of Mississippi just opened a school of medicine in Jackson. This is to help increase the number of physicians but they are years away from graduating.
Mississippi Stats:
$369,000 Average Annual Physician Salary

$36,641 Median Household Income

#5 Opportunity & Competition Rank

$8,500 Malpractice Premiums
Where Are Some Of The Best Places To Live And Work In Mississippi?



Oxford:

The population is up 85% since 2000. Oxford is a young, active, university community. Oxford residents are highly educated, head and shoulders above the rest of Mississippi. Over 50% have a Bachelor's Degree or higher and almost 25% hold a graduate or professional degree. This is the town that brings up the average for the entire state. With a population of just under 22,000 people, it has a small town groove.

Merdian: Meridian is known as the "The Strategic Center of the South". This is due to its clusters of manufacturing and healthcare industries. It also has a strong military presence. The town has a stable population of about 40,000 people with a median resident age of 33. Mississippi State University adds vibrancy to the Community. The median household income is right around $30,000 and housing prices are low. Top employers include the Jeff Anderson Regional Medical Center, Naval Air Station Meridian, East Mississippi Hospital and Rush Foundation Hospital.
9. Montana
Montana is more than Big Sky Country—it's big everything. The fourth largest state in the country is almost the least populated (48th in the country). This means plenty of elbow room. You'll find some of the nation's most stunning national parks here. These include Glacier National Park, parts of Yellowstone, and the Little Bighorn Battlefield. It's home to over three million acres of wilderness spread across 12 National Wilderness Preserve System. Montana is pristine country and intends to stay that way.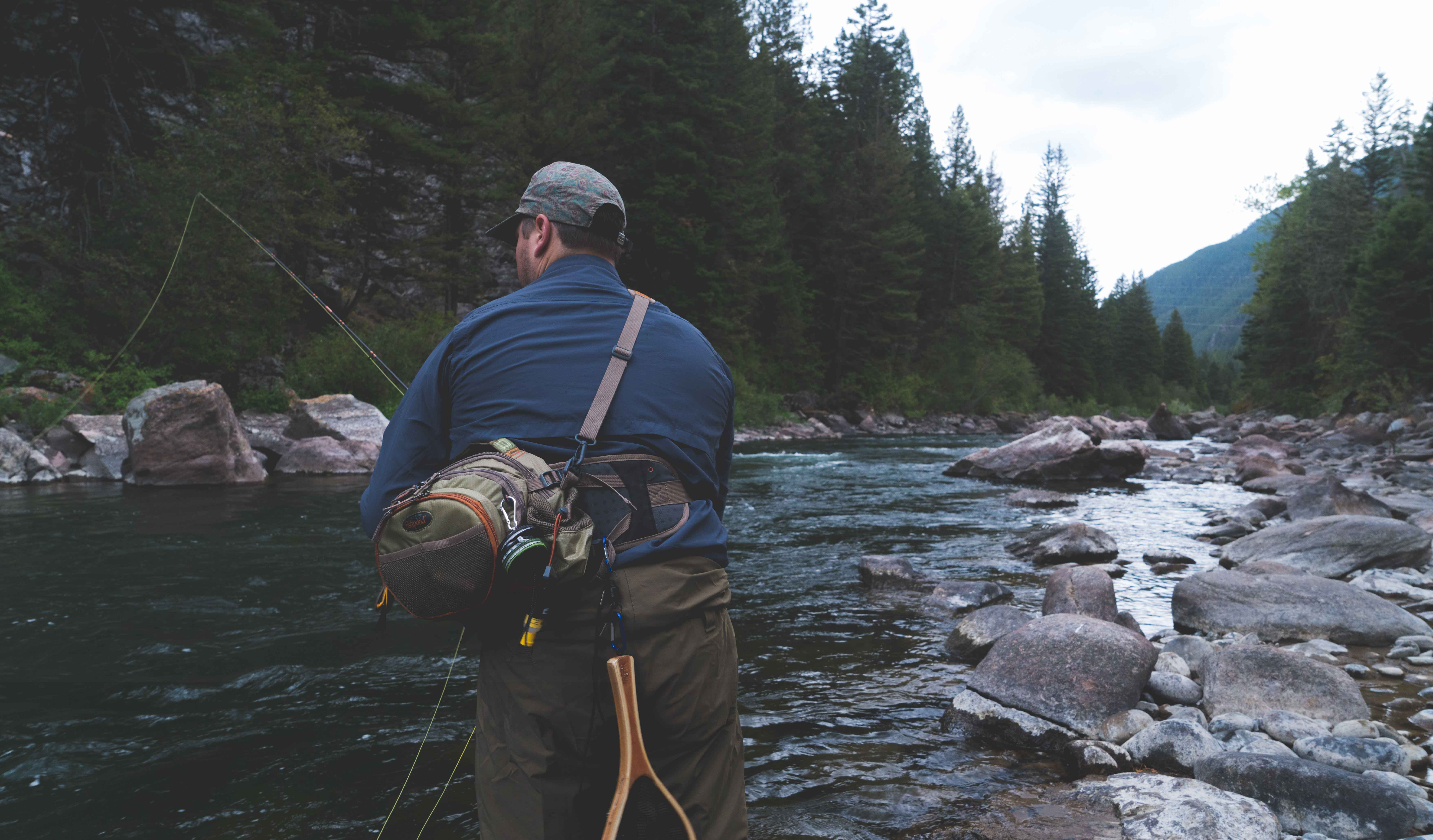 Montana ranked #7 overall in Wallethub's survey and came in fourth for opportunity and competition. It finished about the middle of the pack for medical environment. This is probably due to its malpractice premiums and seemingly sparse population. Don't let the density numbers fool you—Montana has plenty of cities and big towns to set up a thriving practice.

The cost of living is on par with the U.S. average. It's got low property taxes, no sales tax, and home prices well below the national average. Billings Clinic is the largest employer in Montana and most professionals in the state are in the healthcare industry.

It's also a great place to raise your kids. The state has an 86% graduation rate and the state universities have some of the lowest tuition costs. Downside: Winters are cold and you'll need four-wheel drive.
That being said, Montanans revel in their weather. They are outdoor people. Hunting and fishing are top activities, and hiking, camping, skiing, snowboarding and anything outside follow closely behind. Summers are getting warmer but there's snow on the mountains almost all year round.
If you're ready to live in one of the most scenic, rugged parts of the country, Montana is for you.
Montana Stats:
$375,000 Average Annual Physician Salary
$45,088 Median Household Income
#4 Opportunity & Competition Rank
$15,750 Malpractice Premiums
What Are Our Suggestions For Best Places To Practice In Montana?
Bilings:

Billings is the "big city' in Montana with just over 100,000 people, up over 21% since 2000. Billings has hit Livability's top 100 places to live list twice, coming in at #87 in the 2017 survey. The median household income is $58,375, almost 20% more than the state average. Cost of living is lower than both the Montana and U.S. average, 88.9 against the U.S. standard of 100. The economy is thriving thanks to its large reserves of coal, natural gas, and oil. Montana State University and Rocky Mountain College bring in over 5,000 full time students, keeping the city vibrant and full of youthful energy. Billings is home to two state-of-the-art hospitals – the Billings Clinic and St. Vincent Healthcare.

Missoula: Missoula is another Montana city that comes up repeatedly in best cities

to live and it's on our radar because the #2 ranked hospital in the state, St. Patrick Hospital is located here. St. Patrick is ranked nationally by U.S. News in one adult specialty (#44 nationally in Urology) and rated as high performing in Pulmonology as well as Aortic Valve Surgery, Heart

Bypass Surgery, and Hip Replacement. It's also accredited by the Commission on Rehabilitation Facilities. St. Patrick is the only trauma center in western Montana and has 1,500 employees, including 200 physicians. The Community Medical Center is the only facility offering obstetrical and newborn care in Missoula County. The Center employs 1,800 workers.
8. Tennessee
Tennessee is a stealth leader in the medical field. Home of St. Jude's Children's Research Hospital in Memphis and the Oak Ridge National Research Lab, it is often overshadowed by the flashier states. But Tennessee is one of our favorite places for physicians to live and work—actually for anyone to live and work.
Tennessee is a "Steady Eddie." It landed solidly in Wallethub's rankings: 14th in opportunity and competition and 15th in medical environment. We also like it because it has low malpractice claim payouts (9th lowest in the country) and one of the lowest costs of living in the country (ranked #7).
Eight Fortune 500 companies are based in Tennessee and Nashville alone has more than 300 health-related companies. Most Americans don't realize how centrally located Tennessee is. Close to 60% of the country's population is located within a day's drive, which is why companies like FedEx are based there. CNBC ranked it the 9th best state in the country for business.
Tennessee's natural environment shines, too, from the Mississippi River on its western border to the Smoky Mountains in the east. Its year-round mild climate allows Tennesseans to enjoy all four seasons without suffering the extremes of any.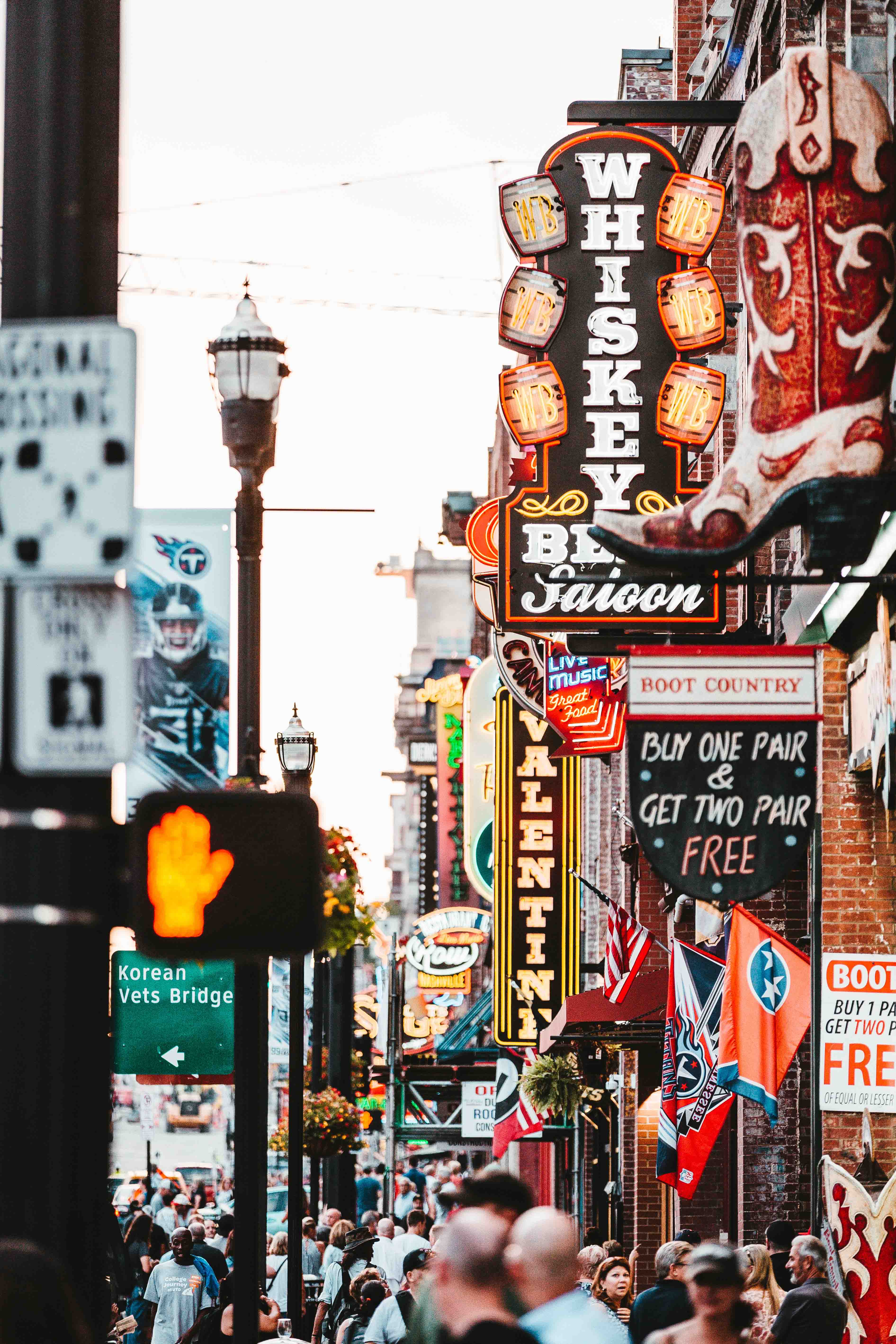 Twenty percent of the population since 2008 was born outside of the south and people are moving there from Florida, California, and several northern states due to the low cost of living and the upswing in the state's economy. You can't talk about Tennessee without talking about music. Memphis was home to Sun Records, Elvis, Johnny Cash, W.C. Handy, and Roy Orbison among many others. Dolly Parton's Dollywood in Pigeon Forge brings in millions of visitors a year, as do the Grand Ole Opry in Nashville, the Memphis Rock 'N' Soul Museum, the Rockabilly and the Country Music Halls of Fame.
Tennessee Stats:
$360,000 Average Annual Physician Salary
$42,995 Median Household Income
89.8 Cost-of-Living Index
$8,500 Malpractice Premiums
What Are Our Suggestions For Best Places To Practice In Tennessee?
7. North Dakota
Oh yeah, bring your long underwear! North Dakota is the place to chill. Ranking 11th overall in Wallethub's Best & Worst States for Doctors, North Dakota moves up to #7 on our list. North Dakota is BOOMING due to oil and with that comes growth in the technology, research, and manufacturing sectors.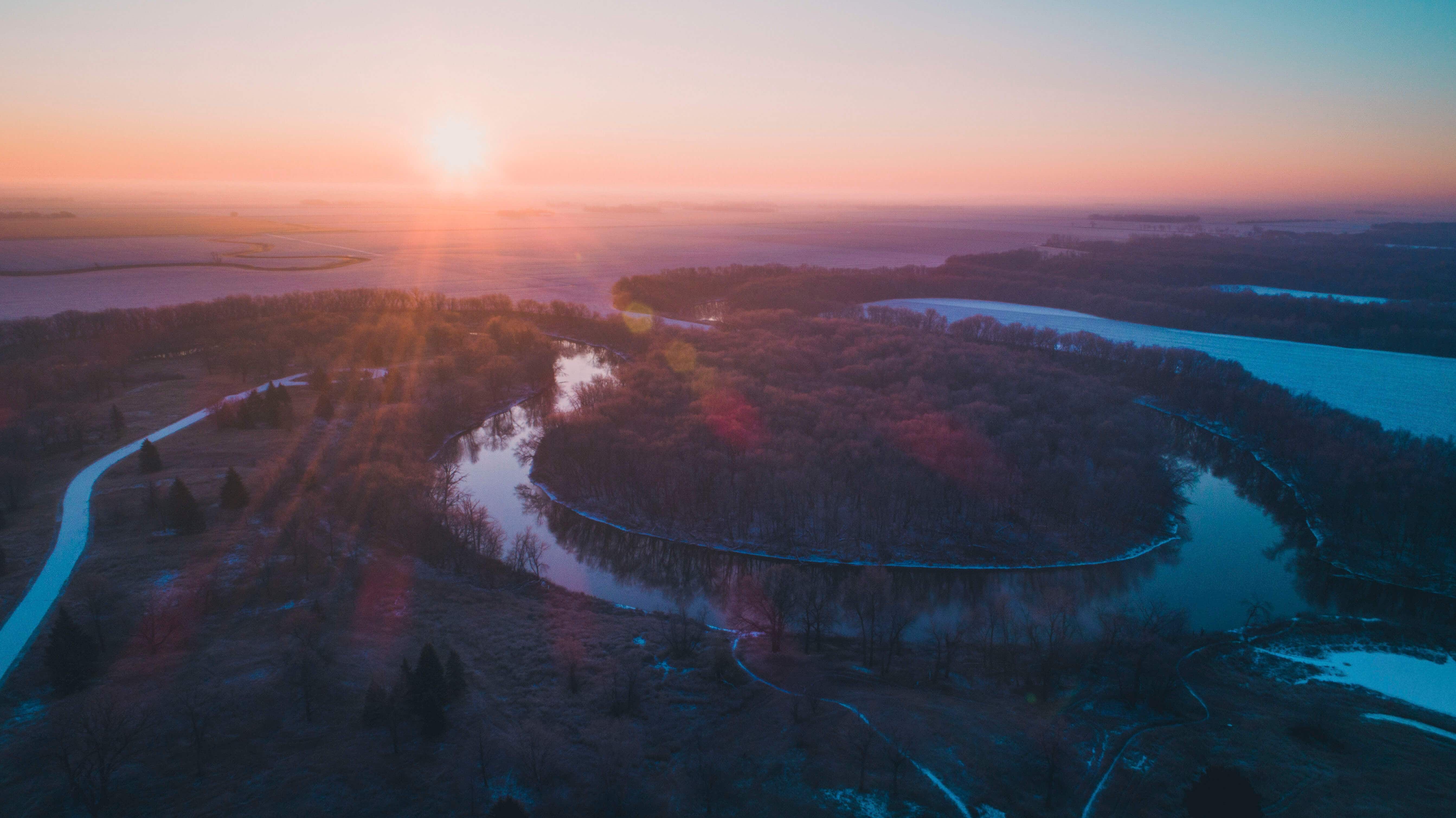 The population has grown 15% since 2000. North Dakota has what other states want: jobs. The population influx has created a need for all sorts of services and professions, not the least of which is physicians.
The state is the second lowest in the country for malpractice payouts, has a top personal income tax bracket of 2.9%, and a very affordable cost of living. It's also a solid place to raise your kids: North Dakota ranks 16th overall in K-12 public education and #6 in higher education according to U.S. News Best States Survey.
Most of the state is flat, making for wide open spaces, but when you hit the buttes and crags of the Badlands, youare in for some awe-inspiring beauty. (And one challenging round of golf at the Bully Pulpit Golf Course.)
The Badlands of North Dakota made Teddy Roosevelt the man he was and it is a rugged testing ground for men and women alike. But North Dakota has achieved a level of sophistication and downright hip-ness that makes it a bit of a sleeper and a cool discovery for people in the know. North Dakotans will tell you they knew it was a great place to live all along.
North Dakota Stats:
$430,000 Overall Annual Physician Salary
$55,766 Median Household Income
#14 Opportunity & Competition Rank
$6,600 Malpractice Premiums
If You Are Happy In Fleece, Here Are Our Suggestions For Best Places To Live And Practice In North Dakota.
Fargo: Fargo ranked #31 in Livability's best cities listing and #44 for entrepreneurship. It's a city of 115,000 people and growing—there has been a population increase of almost 28% since 2000. The largest employer in Fargo is Sanford Health, which is also the largest, rural, not-for-profit health-care system in the U.S. The Network includes a trauma center, newborn/pediatric intensive care services as well as cancer, orthopedic, and heart centers. Fargo VA Healthcare serves close to 90,000 veterans from North and South Dakota as well as Minnesota.
Grand Forks:

Grand Forks is a solid, mid-level city of about 55,000, with one of the best public school systems in the state. It is the coldest city in the continental United States but the warm and friendly citizens make up for it. This is a city where people make the effort to know and look out for each other. This community puts children first. The Grand Forks Promise is the city's mission statement setting out standards for a safe, affordable, and healthy place to live.



6. Alabama
Alabama ranked 9th overall in Wallethub's survey, as well as 9th in medical environment. You'll like Alabama for its low malpractice premium payouts (8th lowest in country) and low cost of living (12th in the country).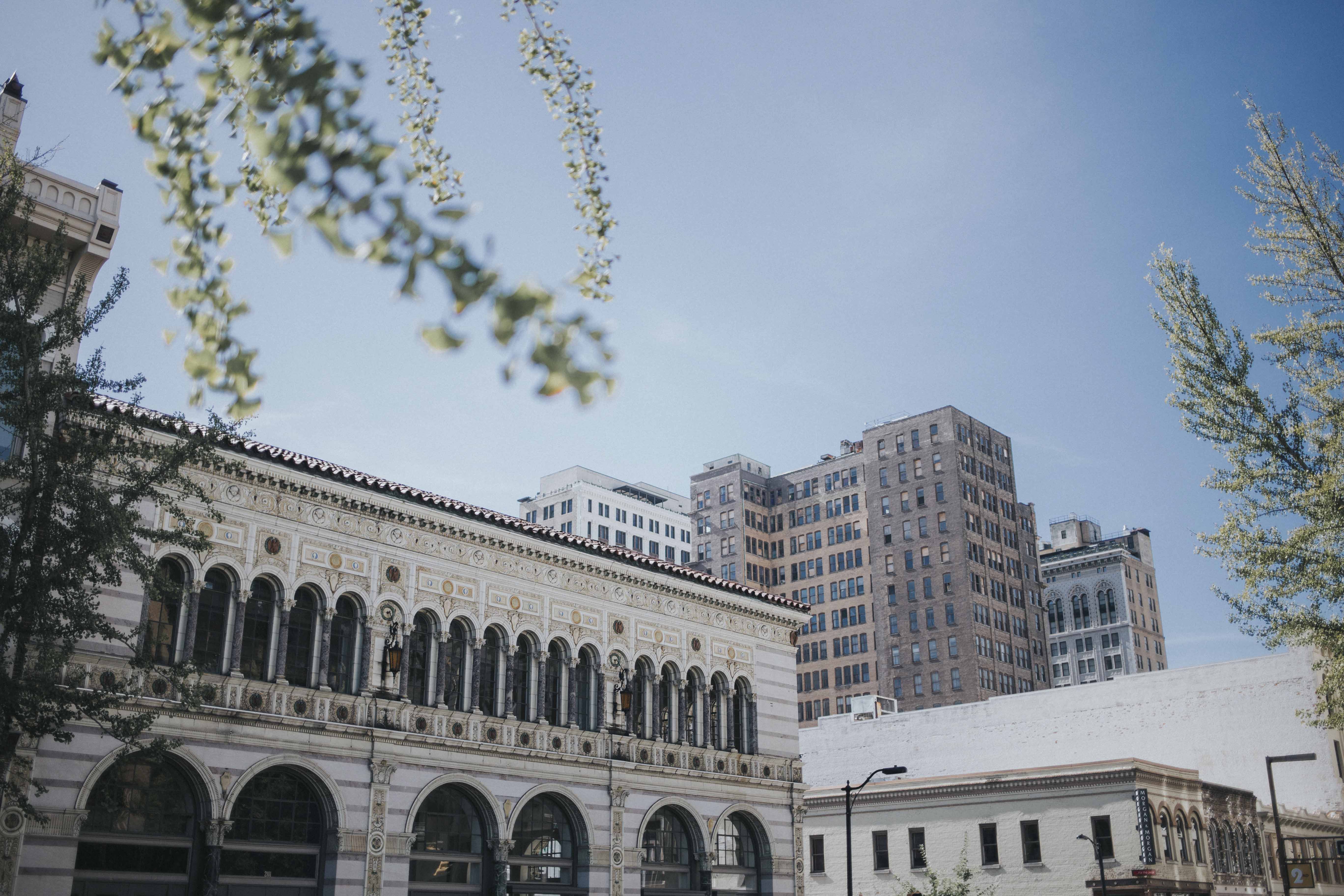 Mild winters, downright pleasant springs and autumns compensate for the hot, sticky summers. You'll find some of the most beautiful beaches in the country on Alabama's Gulf Coast.
There is a great divide in Alabama which will structure most of your social life: Are you for Auburn or Alabama? Choose carefully. College football is huge here.
If you're a golf enthusiast, you have found nirvana. The Robert Trent Jones Golf Trail stretches from Huntsville in the north all the way down to Mobile. The 11 sites have a total of 468 holes. The Judge Course in Prattville has been named as one of Golf Magazine's top 10 public courses in the country, worthy of hosting the U.S. Open, and Zagat ranked it in its top 50.
Weird fact: Alabama has a ski resort. Sure, it's mostly artificial snow, but it's a great place to learn and keep in form. Cloudmont Ski Resort is close to the mountain town of Mentone, perched on Lookout Mountain, as is Little River Canyon National Preserve which is a great destination for hiking and camping.
Worried about a lack of culture? The Alabama Shakespeare Festival in Montgomery is one of the largest in the world. Writers and artists flock to the Eastern Shore of Mobile Bay to the town of Fairhope, founded as a Utopian community in the 19th century (think Walden Pond South). Residents have included Jimmy Buffett, Fanny Flagg, Winston Groom, and Pulitzer Prize-winning journalist Rick Bragg.
Alabama Stats:
$360,000 Average Annual Physician Salary
$43,464 Median Household Income
#11 Opportunity & Competition Rank
$7,500 Malpractice Premiums
What Are Our Suggestions For Best Places To Live And Practice In Alabama?
Huntsville: Huntsville is a major tech hub and is a haven for job-seekers in the STEM fields. It's known as "Rocket City" because the U.S. Space and Rocket Center is based here (NASA's Marshall Space Flight Center) and yes, Space Camp! STEM employees account for 156 out of every

1,000 jobs in Huntsville. Marshall employs 6,500 people. Boeing and Grumman also have large operations there. Cummings Research Park is the second largest research park in the U.S. and fourth largest in the world. University of Alabama-Huntsville is a center for technology research and has an enrollment of 8,500 students. Huntsville Hospital is rated as high performing in eight adult procedures or conditions. This facility is rated #2 in the state and has just over 900 beds with 1,300 doctors and 2,500 nurses.

Mountain Brook: Looking for a smaller town experience? Mountain Brook is a

small town that made #4 in Niche.com's Best Places to Live in Alabama. With a

population of about 20,000 people, A+ rated schools (four elementary schools are in the top 20 of the state; Mountain Brook High is the third highest ranked high school in the state), and a ridiculously low crime rate, this is a hidden gem.



5. Wisconsin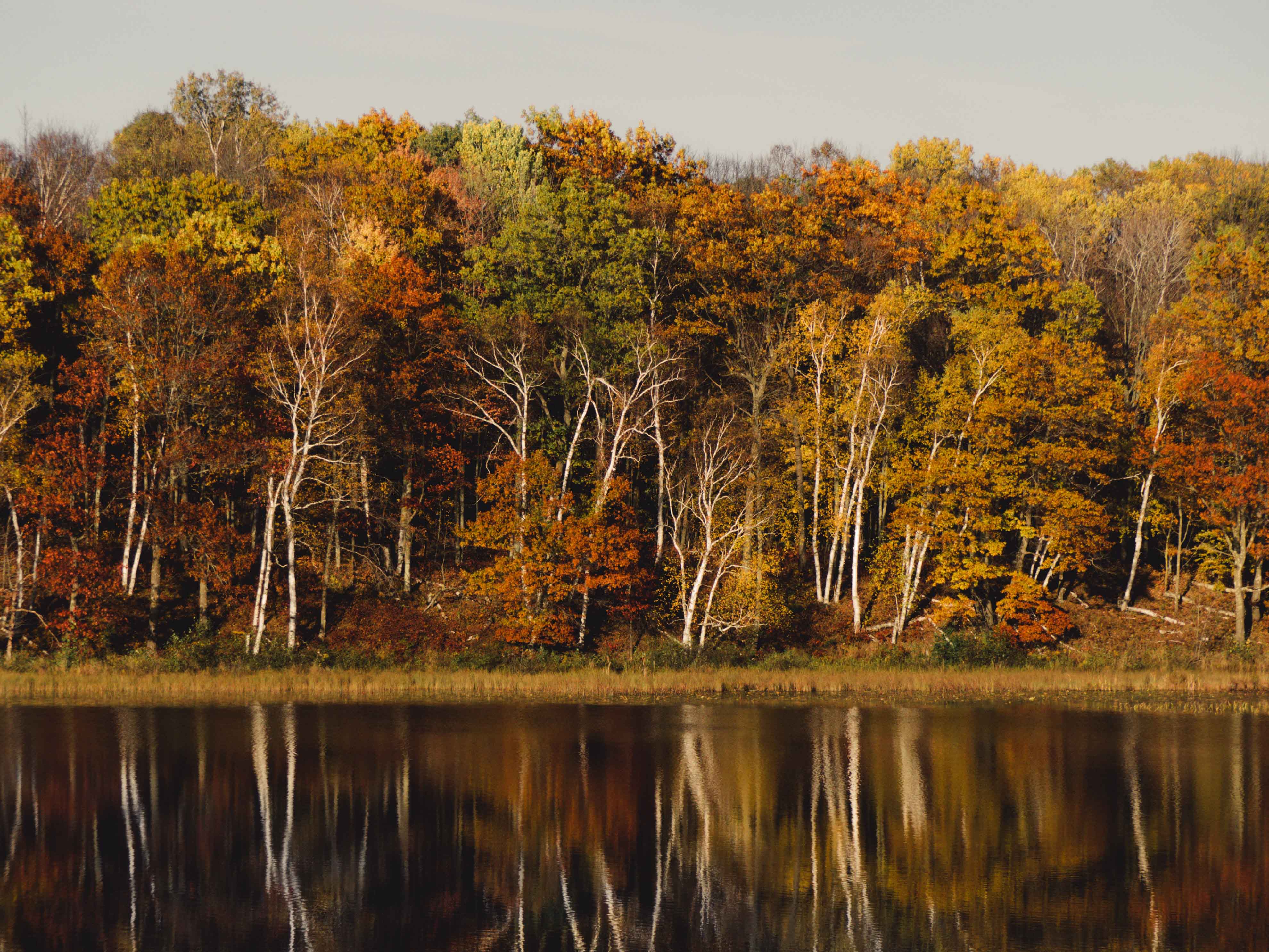 If you're thinking cheese, you're on target. The state ranks first in cheese-making, and dairy farming is a major component of the state's industry. Paper and printing make up a large proportion of the state's industrial sector and manufacturing is going strong. Beer-making was one of the state's first industries and by the 1890s, almost every town had at least one functioning brewery. That tradition is kept alive today by small craft brewers.
From a physician's standpoint, Wisconsin tops the list of least expensive medical malpractice insurance premiums, just one of the reasons it came in #4 overall in Wallethub's survey. It ranked #2 in the country for its medical environment and #10 overall in opportunity and competition. Wisconsin ranks #2 in the nation for fostering entrepreneurial growth.
Compared to other states, the cities are relatively small: Milwaukee is the largest city in the state with 600,000 residents. Madison, the state's capital and home of the University of Wisconsin, follows with 250,000 and Green Bay with 105,000. All the other cities have fewer than 100,000 residents. Even the cities have a small town feel.
The state's median household income is close to the national average, with the cost of living and unemployment running just below the national average.
Wisconsinites are fun people—what else would you expect from the state that boasts that it is "home of the Butterburger" and has inhabitants who proudly claim to be Cheeseheads? More than a quarter of Wisconsin's adults have bachelor's degrees or higher. In addition the University of Wisconsin's 13 campuses, the state is home to basketball powerhouse Marquette University, the Milwaukee School of Engineering, and the Milwaukee Institute of Art and Design.
Wisconsin Stats:
$381,000 Overall Annual Physician Salary
$53,079 Median Household Income
#10 Opportunity & Competition Rank
$5,500 Malpractice Premiums
Where's The Best Place To Live And Work In Wisconsin?
Madison: You have your choice of five lakes to go boating, kayaking, and canoeing or take advantage of the lakesidetrails for a great view while hiking or running.

Madison is just 77 miles away from Milwaukee and 125 miles from Chicago. It has plenty of touristy places to go for visiting friends and family, including Frank Lloyd Wright's Talieson and the American Players Theatre, about an hour away. But you don't have to travel outside of Madison for nightlife and culture. You can hit the Barrymore, the Majestic and the Orpheum venues for a wide variety of theatre and musical events as well as a robust network of restaurants and cafes.

Keeping with its young, progressive, and forward-thinking community, Madison consistently earns high honors for its push for green and sustainable living.

LaCrosse: The medical environment is well supported, with two major health centers. The

Franciscan Skemp Medical Center (a Mayo Clinic affiliate) includes a fertility clinic, a board-certified audiology team, and dementia care program.Gunderson Health System runs a 325 bed teaching hospital and has received awards for many of its programs including orthopedics, vascular, gastrointestinal, and critical care.

LaCrosse has more than 30 arts organizations, including music, theatre, and fine art. It seems like there is always something to celebrate in LaCrosse. With one-third of the city having German ancestry, the city has one of the nation's premier Oktoberfest celebrations. But there are plenty of festivals throughout the year including Riverfest, the Apple Blossom Tour, Irish Fest, Summer Family Fun Fair, Fall Festival on the Farm, and the LaCrosse Story Telling Festival, just to name a few.



4. Kansas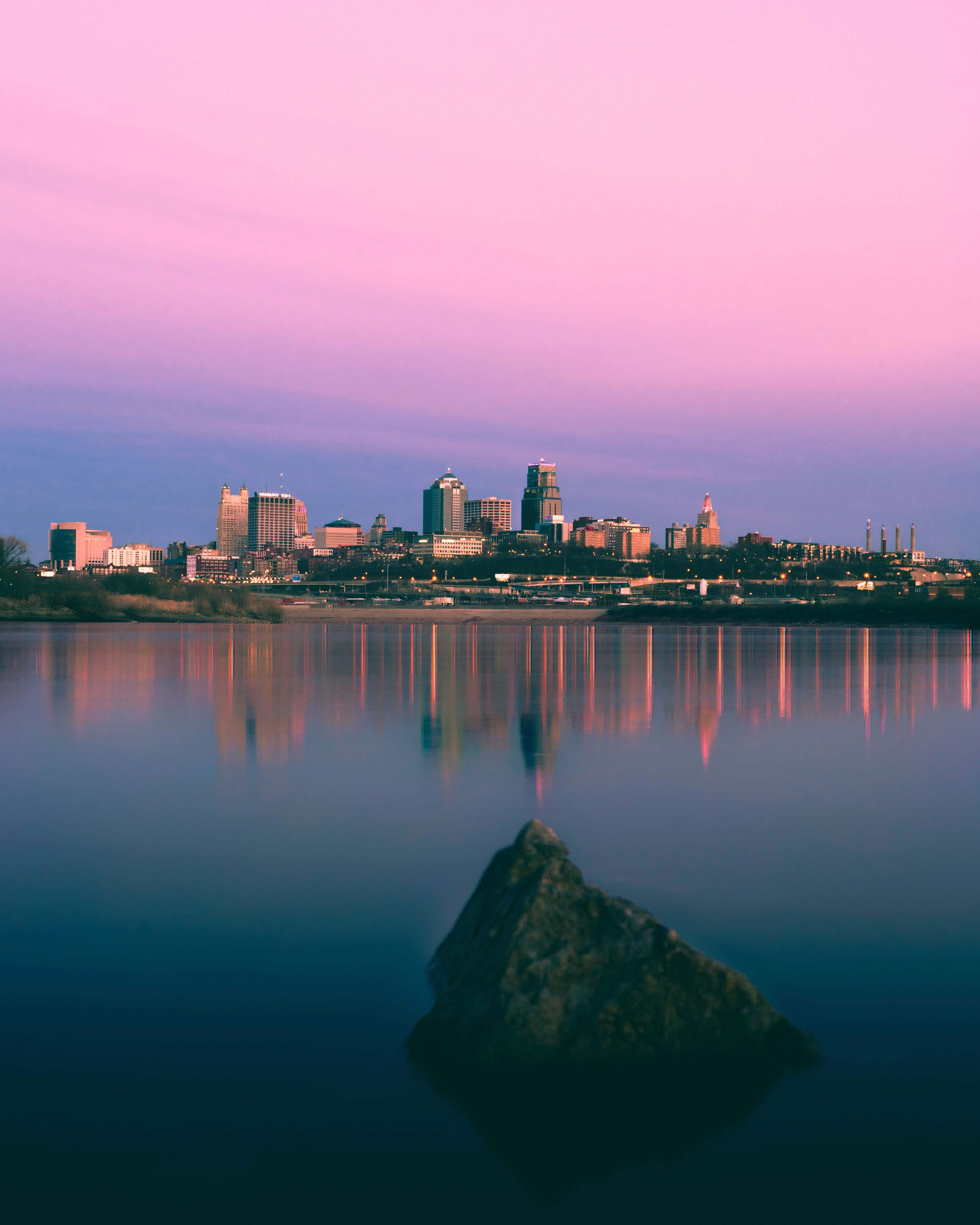 Want to feel centered? Try Kansas, it's the geographic center of the United States. Known as America's Breadbasket, Kansas produces one-fifth of all the wheat grown in the country. Kansas scored fifth on Wallethub's rankings both overall and for medical environment. It ranked sixth in opportunity and competition and made it to #4 on our Top Ten List.
If the low cost of living (8th in the country) isn't enough for you, Kansas is also one of the least expensive states for malpractice insurance premiums. Kansas has a shortage of physicians, ranking 40th out of 50 states in the 2015 Physician Workforce Databook (Association of American Medical Colleges).
Kansas is not all farmland. The energy and aerospace industries are growing, and you'll see wind farms alongside the wheat crops. The state expects to hit 5,000 megawatts of wind power this year and is on target to generate half of its electricity from wind by the end of 2018.
If you're looking for hills, you will NOT like Kansas. In fact, it's literally flatter than an IHOP pancake. But it makes hiking through the state's 24 parks that much easier.
Kansas is an interesting mix of old and new, simple pleasures and cutting edge culture. It's steeped in old west history: Both Bat Masterson and Wyatt Earp worked as lawmen in Dodge City and Wild Bill Hickok was a marshal in Hays and Abilene. Authors Langston Hughes, Damon Runyon, Laura Ingalls Wilder, and Sara Paretsky were either born or lived in Kansas, using it as a back drop in some of their books. Kansas also raises leaders and adventurers: Amelia Earhart was born here, as was Dwight D. Eisenhower. It grows musicians, too, from rockers Melissa Etheridge and the band Kansas, to talents as diverse as Burt Bacharach, Charlie Parker, and Martina McBride.
Kansas Stats:
$355,000 Average Annual Physician Salary
$50,003 Median Household Income
#6 Opportunity & Competition Rank
$7,400 Malpractice Premiums
Where's The Best Place for Physicians To Live And Work In Kansas?
Overland Park: When you look at best places in Kansas, Overland Park pops up time and again. It ranked #9 on Livability.com's Top 100 Cities to Live, #28 in Top Cities for Entrepreneurship, and #3 in Best Cities for Kids. Overland Park's population has grown almost 25% since 2000 and now has over 184,000 residents. It's an affluent city, with a median household income ($81,144) well above the national average. Unemployment and crime are low with the majority of the population holding white collar positions. Overland Park Regional Medical Center is one of the area's larger employers. Menorah Medical Center, St. Luke's South, and Children's Mercy South add to the medical network. Overland Park is a great place for families. The school system is incredibly strong—Overland Park's elementary schools dominate the top 20 best elementary schools in Kansas (18 out of 20 spots). Blue Valley North High School ranked #1 in the state and Overland Park snagged three more of the top 10 spots. The graduation rate is 97%. Seventy-seven percent of the teaching staff has a master's degree or higher. You won't need to think about paying private school tuition. But it's not all work for the kids. They'll love the Deanna Rose Children's Farmstead, a 12 acre farm that introduces city kids to rural living. There's also a 96 acre soccer complex (Yes, one of Livability's Top 10 Soccer Cities), more golf courses than you can shake a club at, and there are over 80 parks in the county (including four dog parks for your furry friends). For the more adventurous, there's IFLY Kansas City, an indoor skydiving experience. It's also a town for foodies, with award winning chefs, wineries, distilleries, and microbreweries, and of course, a chocolatier.
Manhattan: With a population gain of 25% since 2000, Manhattan Kansas, aka "The Little Apple" is on the upswing. While most of Kansas is flat, Manhattan is situated in the scenic Flint Hills, at the junction of the Kansas River and Big Blue River. Manhattan Regional Airport, the second busiest airport in Kansas, will get you and your guests in and out of town easily. Kansas State University is based here, which may contribute to the education level of the locals: over 95% have a high school diploma, over 50% have a Bachelor's degree, and 24% have a graduate or professional degree. Unemployment runs low, just 2.7% and commute times average under 15 minutes. With 24,000 students, Kansas State is not only the largest employer in town, but it brings in plenty of people (students and parents alike) to support the restaurant, retail, and entertainment venues in town. Nearby Fort Riley employs 5,500 civilians. Mercy Regional Health Center is one of the largest private employers in the area. The Department of Homeland Security has scheduled the opening of its NBAF Center in 2022, and it will house a federal lab to research biological threats involving human, zoonotic, and foreign animal diseases. If you're a golfer, you already know that Manhattan is home to "that really big golf course out in Kansas" –Colbert Hills Golf Course. Spread over 300 acres, the course is a stunning 7,525 yards, with seven sets of tees to make the course manageable for players at all levels. It has a USGA rating of 77.5 and is said to be "Tiger-proof."
3. Minnesota
Minnesota was ranked #2 overall by Wallethub in Best & Worst States for Doctors and #3 overall by U.S. News Best States survey. The most northern of the 48 contiguous states, Minnesota is a great place to live for anyone, not just physicians. Minnesota's standard of living index is among the highest in the nation, and the state also ranks well among the wealthiest and highest educated areas in the country.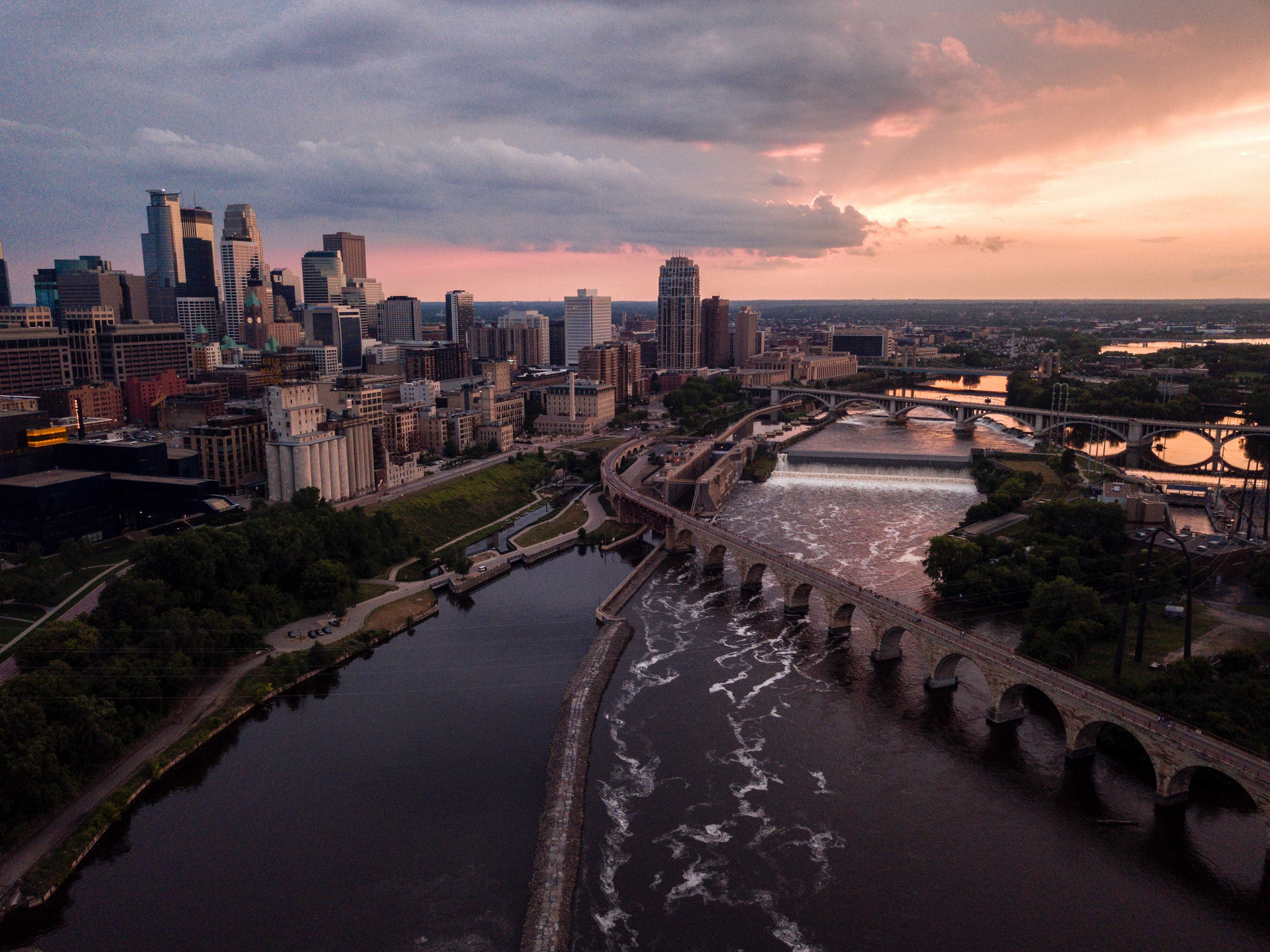 With a higher than national average median income, the cost of living is a bit higher than most areas, but only negligibly so. In addition, it ranks 8th in opportunity and competition for physicians and malpractice premiums are relatively low. Minnesotans are less inclined to sue for malpractice than in most other states. It could be that Midwestern sense of fair play. Minnesotans also believe in taking care of themselves: they rank #4 in the nation for health insurance enrollment and are ranked #3 in the nation overall in health care.
Minnesota's population is increasing and is expected to shift to an older demographic over the next few decades. It has the nation's second highest labor force participation and the health care sector is responsible for the largest percentage of employment.
It's also a great place to raise smart kids. Minnesota ranks #3 and #6 in NAEP math and reading scores respectively. Carleton College ranks nationally in U.S. News' college rankings (#7 National Liberal Arts Colleges) and the state boasts several well-ranked regional colleges and universities.
The land of 10,000 lakes is being modest – there are almost 12,000 lakes in Minnesota. Outside of the cities there are plenty of wide open spaces for the outdoor enthusiast. Not surprisingly, winter sports are big here—with an average of 70 inches of snowfall per year, cross-country skiing, snowmobiling, and ice fishing are big. Don't worry—it warms up in the summer and you can enjoy all your summer sports without overheating.
Minnesota Stats:
$362,000 Average Annual Physician Salary
$63,488 Median Household Income
#8 Opportunity & Competition Rank
$4,200 Malpractice Premiums
Where's The Best Place for Physicians To Live In Minnesota?
Twin Cities – Minneapolis/St. Paul:

Nearly 60% of Minnesota's population lives in the Minneapolis-St. Paul metro area. The two cities, separated by the Mississippi River, each have distinct personalities—Minneapolis has a network of skyscrapers connected with walkways to shelter people from the cold while St. Paul, the state's capital, retains its more historical and traditional feel. It's a huge metro area with over 3,000,000 people, yet it doesn't have the jaded feeling you get in most urban areas.

The Twin Cities area ranks 12th on U.S. News Best Places to Live. It's a young population—the average age in the area is 31 and the over 65 crowd makes up about 12% of the population. The cost of living is below the national average which makes living here a good value. The Twin Cities are family friendly, boasting parks and a range of family centered

activities.

St. Paul is the birthplace of Garrison Keillor's Prairie Home Companion which had its first performances at Macalester College before settling into the Fitzgerald Theatre. Its audience has grown from 12 people to over 2.6 million listeners each week. Across the river, the nationally acclaimed Guthrie Theatre's three stages present plays from the classics like Hamlet to new plays by lesser known

playwrights. Professional sports abound throughout the seasons: the Twins for baseball, Vikings football, the Wild hockey, and the Timberwolves basketball – no matter what your sport, the Twin Cities has you covered

.

Rochester: Rochester was named in Livability.com's top 100 Places to Live 2017 and even without that honor it would still rank in our Physician's Best Places to Live and Work Guide. The Mayo Clinic is headquartered in Rochester and it is the largest employer in the state of Minnesota as of 2016. With a current population of 111,000, Rochester is a growing city: It has had a 29.8% increase in population since 2000. It is young (median age is 35), affluent (median household income is $66,340) and educated (45.2% of the over 25 population has a Bachelor's Degree and 22.5% have a graduate or professional degree). Unemployment and crime are low and the quality of life is high. Rochester boasts a thriving arts community with a range of resources from the Rochester Symphony Orchestra and Chorale, Theatre Du Jour featuring sketch comedy and scripted plays, the Rochester Dance Company, and Rochester Art Center. In the months of July and August, there is a weekly series of free outdoor concerts featuring local, national and international performers in every music genre. Rochester has over 85 miles of hiking and biking trails, and yes, in the winter you can snowshoe and cross-country ski. Silver Lake Park and Quarry Hill Nature Center are two popular areas to hit the trails.
2. Idaho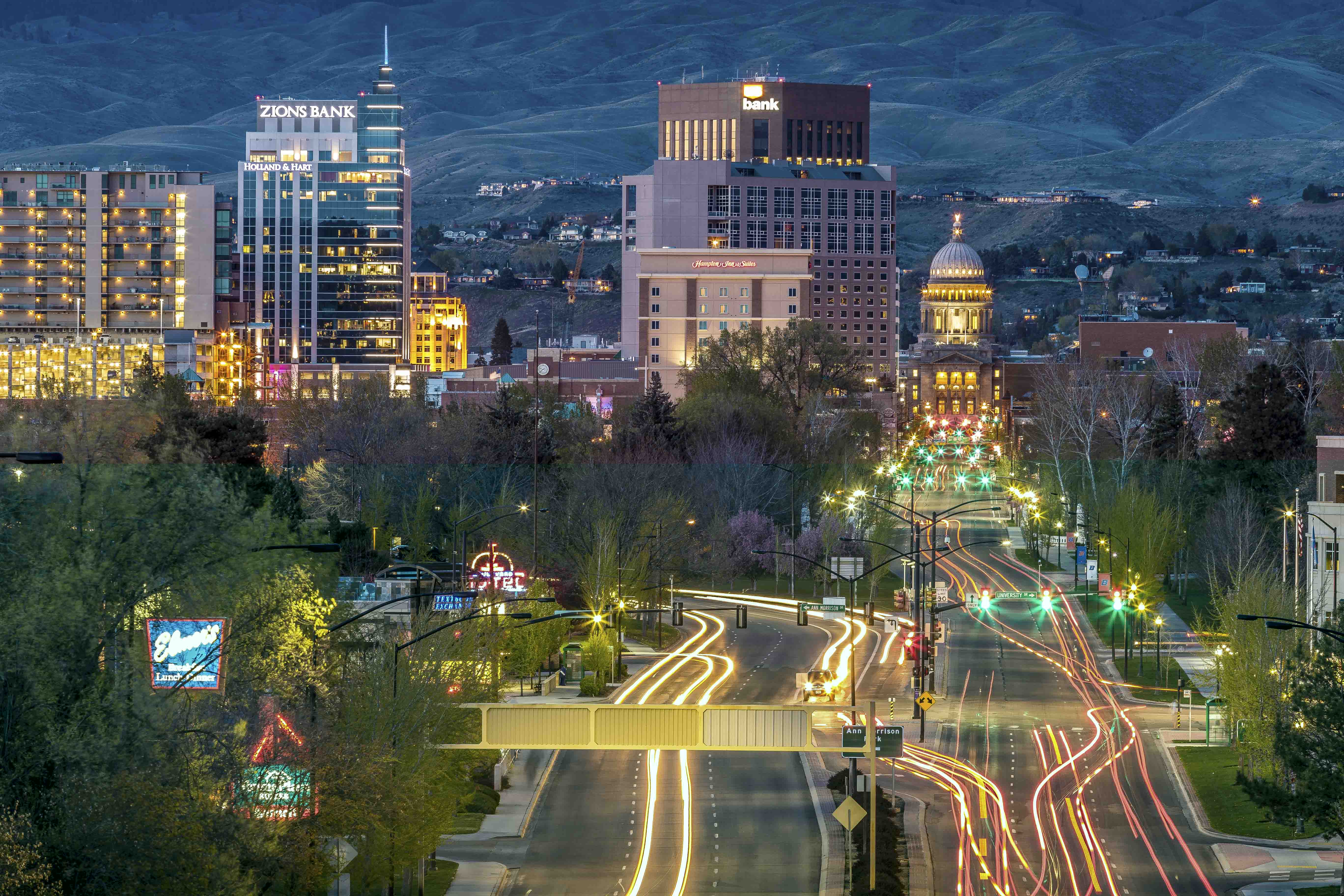 Idaho ranked #3 overall in Wallethub's 2017 survey, coming in third in the opportunity and competition rankings and eleventh in medical environment. We like it because it has a growing population, up over 300,000 people since 2000, possibly spurred by its low cost of living, coming in at the sixth lowest state COLA in the nation. Idaho ranks 50th nationwide in terms of family doctors per capita, so physicians are needed and welcome here.
Idaho itself is an outdoor enthusiast's dream. The Gem State has a wide range of climates that result in something for everyone: mountain ranges and canyons, fertile lowlands, and actual desert. The state lies to the west of the Continental Divide and its weather is influenced by the Pacific Ocean and prevailing westerly winds, which contributes to a slightly warmer winter than other states at the same latitude.
A countless number of lakes and rivers enhance the outdoor experience. Larger recreational lakes are scattered throughout the state: lakes Pend Oreille, Couer d'Alene, and Priest in the Panhandle, as well as Payette, Henry and Bear Lakes to name a few. They provide plenty of opportunities for all water sports and some of the best trout fishing in the country. And, to many people's surprise, Idaho even has a seaport, Lewiston, on the Snake River.
Downside: Out of our top ten places, Idaho has the highest malpractice claim payouts, but they are still less than half the amount paid out by the most expensive states.
Idaho Stats:
$376,000 Average Annual Physician Salary
$47,922 Median Household Income
#3 Opportunity & Competition Rank
$6,000 Malpractice Premiums
Where's The Best Place To Live And Work In Idaho?
Boise: Boise has never missed a ranking in Livability.com's 100 Best Places to Live in the U.S. and this year it came in at #84. Boise also garners extra credit for coming up 27th in the country for Best Places for Entrepreneurs and made the 2015 "99 Best Beer Cities." Boise State University is a main driver of the local economy along with St. Luke's Health System, Micron Technology, and Simplot. And, in nearby Meridian, Idaho's first medical school is opening for entering students in the fall of 2018: Idaho College of Osteopathic Medicine (ICOM). Located at the Idaho State University –Meridian Health Science Center, it has a projected first class of 150 students.

With a population of over 200,000 people and a median age of 36, the city is vibrant, forward thinking, and fun. Along with live theatre, museums, and all the nightlife you'd associate with a city, Boise is home to the third largest Basque population in the world. Every five years, the community holds a huge Basque Festival called a Jaialdi. And, Idaho's wine country is just a short drive away. Situated in the Northern Rockies, you're minutes from world class skiing in the winter and fishing, kayaking, rafting, and tubing in the summer. If you're more spectator than participant, Boise has a variety of professional and college sports including hockey, baseball, and tennis. In 2014, Boise ranked #1 in Livability.com's Best Cities for Kids. Its low crime rate and excellent school system makes it a great place to raise a family.

Moscow: Situated on the Idaho- Washington border, the town is small (24,767 people), young (median age 25), and educated: over 97% have a high school diploma, 57% have a Bachelor's and almost a quarter of the population has a graduate or professional degree. The University of Idaho is the main employer in town, followed by the Moscow School District and the Gritman Medical Center. The University of Idaho is part of a regional partnership with the University of Washington School of Medicine (WWAMI). Moscow is entrepreneur-friendly, one of the top cities in the country for entrepreneurs. The University has an active entrepreneur training program, fostering an entrepreneurial mindset in students and helping them to network with members of the business community. The 11-mile Latah Trail runs from the University of Idaho to Troy, Idaho. It's open year round for walking, running, and biking. The Hamilton- Lowe Aquatic Center features water slides, a pool, and splash pads. The University of Idaho Golf Club is a par 72, 18-hole course, with a driving range, pro shop and café. The University is also home to a 65 acre arboretum that provides unpaved trails for jogging or long walks. If you're into hiking or mountain biking, head to Moscow Mountain or the Spring Valley Reservoir. For shopping, you can hit the Palouse Mall or go local at the Saturday morning Farmers' Market. The arts are well represented, from the Idaho Repertory Theatre to the Palouse Country Cowboy Poetry Association.

Iowa had an overall ranking of #1 in WalletHub.com's 2017 Best & Worst States for Doctors survey, but there are several more reasons why Iowa made it to the top of our list.
While WalletHub's research took malpractice premiums and payouts into consideration, it should be noted that Iowa is one of the five top states for least expensive malpractice premiums. It also has one of the lowest per capita malpractice payouts in the nation at $6.71 per capita. It came in second to South Dakota in physicians' opportunity and compensation but scored sixth out of 50 states in medical environment. (South Dakota came in 42nd in this category which knocked it out of the running for our Top 10.)
Iowa also made the Top 10 Best States to Live in U.S. News annual survey of states at #6. It ranks 15th in the nation on cost of living, making your dollars go further. It's ranked as one of the safest places to live and has a diverse economy led by agriculture, construction, and manufacturing. Over 90% of Iowans are high school graduates or above, which may be one reason for their low unemployment rate: only 3.8%. The median household income is $53,000 and over 70% of Iowans own rather than rent their homes. All this adds up to a stable, dependable foundation where you can grow your business and enjoy your life.
Downside: Personal income tax rates that range from 0.6% to 8.98%.
Iowa Stats:
$356,000 Average Annual Physician Salary
$53,442 Median Household Income
#2 Opportunity & Competition Rank
$6,500 Malpractice Premiums
Where's The Best Place To Live And Work In Iowa?
Des Moines: Over 200,000 people live in Des Moines, a city that has experienced a rise in population of about 5% since 2000.
Along with a median income of just over $49,000 and a 3.7% unemployment rate, Des Moines residents enjoy a cost of living that ranks 91.1 with the U.S. baseline being 100. It's an affordable city.
Almost 87% of the population has a high school diploma. Over 26% have a Bachelor's degree and 7.6% have a graduate or professional degree. It has a healthy number of colleges and universities, including the Des Moines University-Osteopathic Medical Center, Mercy College of Health Sciences, and Unity Health Point-Des Moines School of Radiologic Technology.
Speaking of health, Des Moines is the go-to spot for central Iowa medicine, with over a dozen hospitals, medical centers and walk-in clinics. Blank Children's Hospital is the only hospital in Iowa dedicated to children's medical health. Adjacent to Blank is the Iowa Methodist Hospital which has one of the state's few level one trauma centers and air ambulance capabilities. Broadlawns Medical Center has over 300 physicians on staff. There's plenty to keep you busy in your downtime, too. Des Moines has an extensive system of trails for walking, jogging, and biking. The 770 acre Lake Ahquabi State Park has a 115 acre man-made lake and offers boats, canoes, kayaks, and paddleboats for rent. Or bring your own—there are a couple of boat ramps. It's a great spot for fishing, picnicking, or a swim. Golfers have their choice of a dozen courses. Nature lovers can enjoy the Neil Smith National Wildlife Refuge or take one of many nature trails. Other sports activities include aquatic centers, an ice arena, and an equestrian center. And the town doesn't roll up the sidewalks when night falls. Des Moines is home to an active nightlife with award-winning restaurants, live music venues, theatre and comedy, even a casino and racetrack.
Iowa City: Iowa City is the hub of the medical community in Iowa. The city consistently pops up in Livability.com's "best" lists: #2 in Best Cities to Live, #2 in Best Cities for Entrepreneurs, one of the Top 10 College Towns, one of the Top 10 Cities for Book Lovers (it's home to the internationally renowned Iowa Writers' Workshop), Top 10 Tailgate Cities, and one of the nation's best cities for affordable healthcare. In fact, UNESCO named Iowa City a "City of Literature," one of only seven in the world and the only one in North America. This is a progressive city. The city is building out co-working spaces to foster entrepreneurship and actively courting venture capitalists. The University of Iowa is home to 31,000 students and a member of the Big 10 Conference. It's one of the country's top public research universities and home to the Carver College of Medicine. Median household income is $47,500 and the cost of living is low, checking in at 93 against the U.S. baseline of 100. Unemployment runs a low 2.4%. Iowa City hosts the Landlocked Film Festival, featuring independent films as well as workshops and panels for a behind-the-scenes look into filmmaking. The nearby Coralville Mall provides plenty of shopping. Coralville Lake recreational area has over 500 campsites, hiking and biking trails, picnic areas, great fishing and boating. Hickory Hill Park is another popular destination, with trails spread across its 190 acres and a diverse array of prairie, wetlands, forest and fields. In the winter, the park is open for sledding and cross-country skiing. Or head a bit out of town and hit Lake McBride State Park, Iowa's largest state park. It has a 5 mile crushed limestone trail that circles the lake and six permanent Volkssport trails to keep you in shape. If that's not enough to entice you to move here, Iowa City is also home of the world's largest Wooden Nickel.
Ames: Not too big and not too small, Ames is home to 63,000 people. The population has grown over 24% since 2000 and it skews younger than most of Iowa—the median age is 23—probably thanks to Iowa State University. The University brings with it an educated population: over 60% have bachelor's degrees and over 26% have a graduate or professional degree. The average commute time is quick, around 15 minutes, and almost three-quarters of Ames residents work in town. Because of the university, there's a comprehensive public transportation system. The town boasts five golf courses, an aquatic center, and a racquet and fitness club, ice arena, a youth sports complex, and over 22 miles of bike trails. The arts have full representation with theatre, museums, dance, and music festivals. Best of all, Ames is a city you can breathe deeply in. The air quality index is 10.2 which is significantly better than the national average of 74.7.