Physician Employment Interview Kit
Unlock invaluable advice from our team of experienced
advisors about physician employment contracts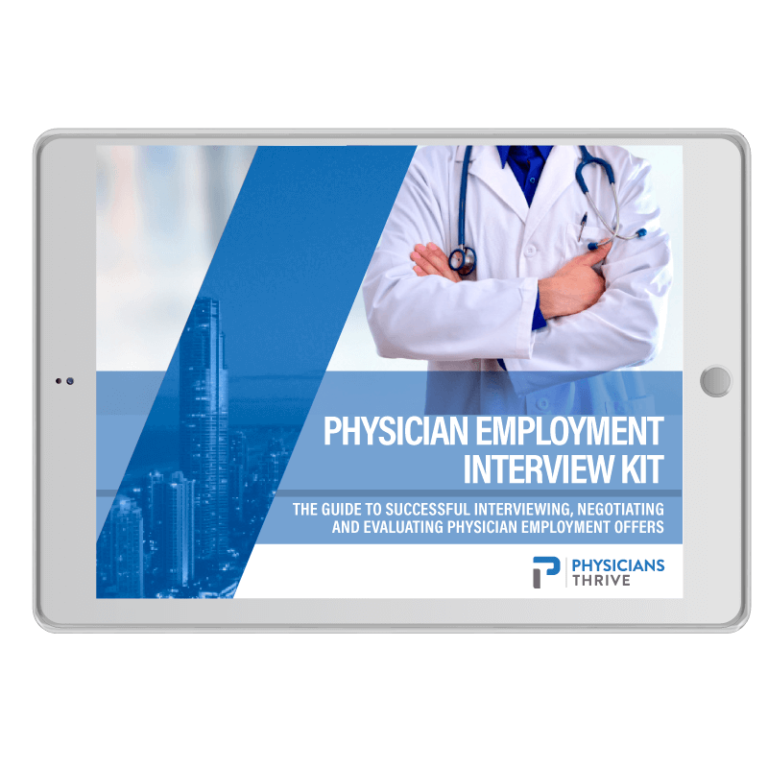 What You need To Know Before You Interview
Enter your job search prepared to interview, negotiation and accept your first job offer.
In this document, we've compiled the best material from a number of outside sources, and added it to our own experience and knowledge.
The result is an interview and negotiation kit that will help prepare you to enter your interviews with confidence, ask the right questions, and review the details of offers side-by-side to determine which is best for you.
Physicians Thrive is the only contract review provider who gives physicians access to both a licensed attorney and certified financial planner with every review.