Get Free Disability Insurance Quotes
Laying the groundwork toward financial health starts with disability insurance. At Physicians Thrive, we're here to help find the plan that best fits your needs.
Fill out the form below and a member of our team will get in touch with your shortly.
Get one plan for your entire career.
With an individual disability insurance policy, you have coverage that remains the same from job to job without any extra work on your end.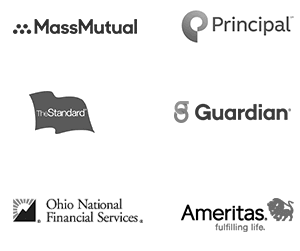 Does your disability insurance provide the coverage you need?
Work with a physician disability insurance specialist.
Discover options you may be missing.
There may be riders and other disability insurance options you aren't aware of that you can either add to your current policy or are available through another insurance company. Our team will work with you to identify which of the features would benefit you and give you professional guidance on implementing these options.
Know the difference in group vs individual coverage.
Own-occupation gives you consistent coverage throughout your entire career while employer-provided plans can leave you without any income when you need it most. Learn more about the key differences between employer-provided group plans and own-occupation disability insurance below.
Analyze your current coverage or apply for your first policy.
Our advisors can review your current coverage or help you put your first own-occupation disability insurance policy in place. Often times residents and fellows get coverage with the short term in mind, but when you're an attending physician there may be features missing from your policy. Gain confidence in your coverage by having a disability insurance specialist review your plan with you.
What is an own-occupation policy?
Own-occupation covers physicians who have become disabled and are unable to perform the majority of their specialty-specific duties. Under own-occupation, the policy holder receives benefits if they are unable to work in their "own occupation," even if they are able to find employment in another profession or even another medical specialty.
Why do you need own-occupation disability insurance?
In the case you become disabled and unable to perform your specialty, own-occupation allows you to continue working at whatever capacity you want while maintaining your expected income. Whether it's keeping up with your mortgage, adding to a college fund for your children or retiring on the terms you expected, own-occupation disability insurance guarantees you stay on track financially when it comes to your goals.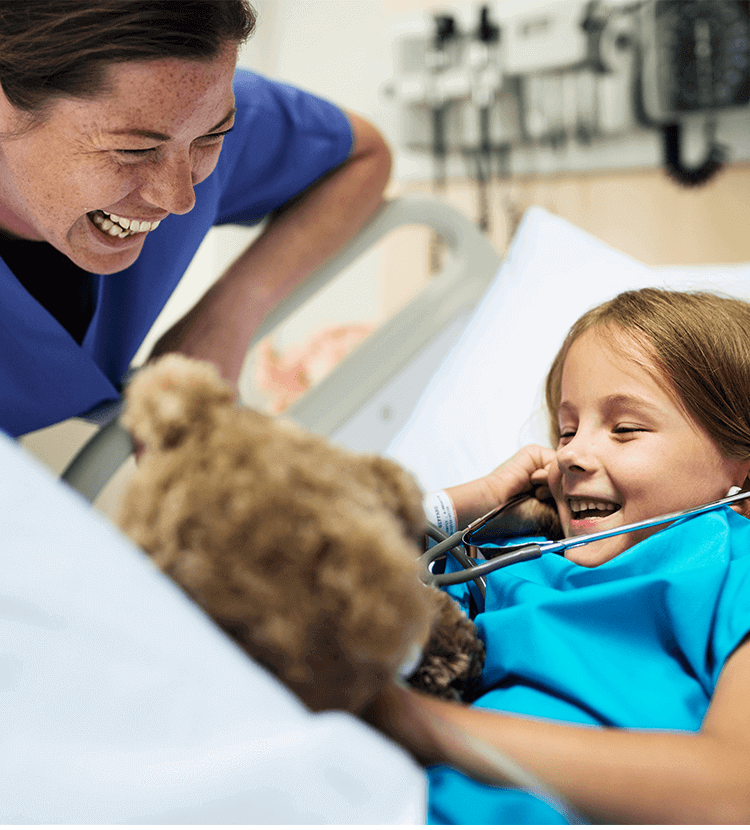 For no extra cost to you, our advisors advocate for you for the life of your insurance policy. In the case you need to increase your coverage, file a claim or have questions about your policy at any time, we are here for you.
Physicians Thrive Reviews
I was referred to Physicians Thrive by my attending during completion of my surgical critical care fellowship. As I approached my first attending position, I needed guidance and Wealth Advisor Dave Swan of Physicians Thrive has been the perfect aide through Contract Review, Own Occupation Disability Insurance and now Financial Planning and Accounting--all facets with which I was fairly unfamiliar. As we all know, medical school doesn't prepare us for any of these adult issues and Physicians Thrive has been an amazing tool to build a financial future while doing what I love. I would highly recommend this company to my colleagues as early as possible during their careers.
Excellent experience with Michaela and Steve as they helped me navigate my first contract negotiation! Highly recommended!
My physician contract was reviewed quickly and professionally. Two-part review includes legal review with attorney and financial review with financial advisor. Would use again.
Dave was incredibly helpful and always available. I really appreciated all of the information and assistance.
Michaela and Phil have been great to work with through 2 contract reviews. Very professional and easy to communicate with. Peace of mind is worth the money but they did so much more! I'm very thankful and blessed to have them work on my behalf!
Working with Physicians Thrive has been a wonderful experience. We worked with Justin Nabity and Steven Stratman, who helped us navigate our first contract negotiations. Because of them, my husband and I have been able to find and negotiate terms for jobs that are a great fit for us. They are great people to have in your corner, especially when you are just coming out of training. I have already recommended Physicians Thrive to several of my co-fellows and former co-residents.
I worked with Dave Swan recently for disability insurance. Dave and his team were very professional and courteous. He took the time to explain to me the details about disability insurance and found the best prices for me. He was always available for questions and was overall a pleasure to work with. I will definitely recommend him to my friends and family in need for financial advice.
My first time working with Physicians Thrive was for a contract review, and I was really impressed by the expertise of their team. It was obvious Dave (the financial advisor) and Steve Stratman (the attorney) had worked with hundreds of physician contracts, because they were able to identify potential trouble areas quickly and explain how different clauses could negatively affect my work. They also asked me about my professional, financial and personal priorities to help understand my goals for the contract as well as provide me with help after I signed the contract with financial planning services and access to their accounting team for tax reduction strategies. Knowing they can help me with student loan repayment, planning for a new home purchase and retirement planning is so relieving at a time when I'm in transition to my new job and have so many questions about my finances.In terms of salary review, they had amazing data tools to illustrate how the salary offer compared to other doctors with a similar location, experience level, subspecialty, and even productivity levels. There is no way I could have found information with this level of detail on my own.I needed a quick turn-around and they were able to review the contract and give feedback within just a couple of days.The whole process helped me negotiate my contact confidently and strategically, and I ended up getting a better salary offer. I couldn't recommend Dave & Steve Stratman for contract review services more. I also further have a meeting set with Dave to discuss disability insurance and continue our discussion about financial education and planning in the upcoming weeks.
Brilliant owner and staff. A delight to work with!
I currently do business with Physicians Thrive and they are by far one of the most stand up, do it right, integrity based organizations I've ever worked with. Their knowledge complimented by their unbeatable follow up is what makes them the best at what they do. Additionally I'm a HUGE fan of their mission to cure blindness... truly noble efforts on that from as well!
Extremely professional and passionate about everything they do. High integrity from owner and all staff.
Great staff and down to earth. Can't say enough about this company and their staff!
Justin is a Rock Star! Professional, courteous, and an industry leader.
Justin is fantastic to work with. He is knowledgeable and really listens. I highly recommend Justin and his team.
I am really pleased with this entire group. They work hard to keep you engaged and up to date with important aspects of financial stability that we often times put on the back burner given our very busy schedules. They are passionate about their job and they do not use a cookie cutter approach. Each individual or family is unique and they tailor your needs to your specific situation. I have been working with them for 7 years and they have always been very helpful and professional.
Justin Nabity of Physicians Thrive has been representing my family for over four years. We could not be happier with the service he provides for us and our financial peace of mind. From helping with my wife's contract negotiations and ensuring we have enough insurance coverage to establishing a living will and trust for our kids, Justin has been instrumental in guiding us through the process of protecting my family's financial future. Thank you, Justin!!!
My husband and I have been with Justin since my husband was a fellow. He has helped us navigate life insurance, disability insurance and financial planning. Over the years, he has become not only our financial planner but a friend. I recommend Justin and Physicians Thrive to physicians and non physicians anytime someone mentions needing a financial planner!
The team members at Physicians Thrive are highly committed to the success of their clients. They all go above and beyond and exceed client expectations.
I have been very pleased with Physician's Thrive. Their representatives are always responsive and helpful. Michaela is pleasant and eager to help. Even if something is outside of her scope, she will talk to her colleagues or do some research to help provide guidance. It is great to have one reliable place to go for a wide range of services. I highly recommend them to anyone who asks.
Great company to work with, helped me set up own occupation disability insurance and were very helpful and great at explaining things along the way.
Great people and great company
What an amazing, honest and successful firm. Thank you!
This firm does a tremendous job for their clients!
First class perofessionals. Dedicated to doing what is right for their clients.
A team that has vision, passion and care for their clients. Appreciate the philanthropic mission in giving back to others.
Justin is so knowledgeable, professional, and easy to work with. I cannot recommend him and his company highly enough.
We've been using these guys for about 7 years now and wouldn't think of going anywhere else. Great people, trustworthy as can be. Just really glad we came across them.And...if you're a pilot they can set you up w/ the right kind of insurance 😉
Justin and his team are top notch and provide a level of specialized service that is not found very often.
This is an excellent company that is driven by purpose. I really admire what Justin and his team are doing for Physicians and the community.
Justin Nabity is an excellent business leader with high integrity and the best interests of his clients front of mind. I have learned a lot about Justin while working with him on the board of the Entrepreneurs Organization
If you are a physician and need an advisory group please check these guys out! They help many make confident financial choices everyday in everything from contracts, insurance to retirement planning. So awesome to have a financial company specialize in a group instead of go for the masses.
Very forward thinking company that is client focused with strong community awareness
Fantastic resource. incredible value provided to our clients. Cannot recommend Justin strongly enough.
This is such a great company with an amazing vision for the future! The owners are very focused and hardworking!
Group vs Individual Plans
Employer-provided plans won't give you the coverage you need in if you become sick or injured. Discover the major differences in coverage between group plans and individual plans in the chart below.
Employer Provided Disability Insurance

There is no guaranteed of coverage or policy renewal. Your employer can change your plan or cancel your coverage at any time
You don't get to keep your coverage if you leave your current position
Any benefit received is taxed as ordinary income if provided by your employer
If you are working in any capacity your group plan will stop paying you
Own Occupation Disability Insurance

Policies from independent carriers are non-cancellable and guaranteed renewable which means the company cannot cancel or change your policy
You own your policy so it stays with you from job to job
Benefits are received completely tax-free
If you cannot do your primary duties your policy will pay you the full benefit. You will still have full freedom to work in any other capacity
Get Free Disability Insurance Quotes
When you receive your quote comparison, our experienced advisor will review the quotes, explain all your options and the verbiage in each policy in detail to help you create a customized plan that meets your needs and your budget. We will review each element of the plan and the cost associated with it to help you evaluate the value and build unique, cost-effective coverage tailored to your situation.