99% of Physicians Thrive clients sign their contract after our contract review and negotiation process.
Employment contracts are the foundation of your finances and your ability to make future career choices. At Physicians Thrive, we're here to help you understand and negotiate your contract before you sign.

Get a full financial and legal review.
Physicians Thrive is the only contract review provider who gives physicians access to both a licensed attorney and certified financial planner with every review.
Specialized In Physician Employment Contracts Our team has worked with over 5,000 physicians throughout all 50 states.
Committed To Your Success
Whether it's your first job or you're an experienced physician, we want to ensure you receive the compensation you deserve and are not legally confined by an unfair contract.
No Hidden Fees
The price you see is what you pay. Physicians Thrive believes in being transparent when it comes to costs. If you need to upgrade from a single to a multiple contract review, you'll only pay the difference.
Pick the plan that's right for you
Get one or more contracts reviewed before you sign.
SINGLE CONTRACT
FULL SERVICE PLAN
1 Employment Opportunity Reviewed
Unlimited Consultations with Financial Advisor
Access to Independently Contracted Attorney
Annual Access to MGMA Compensation Data
Compensation Audits for Your Entire Career
Option for Attorney to Negotiate on Your Behalf
MULTI-CONTRACT
FULL SERVICE PLAN
2-3 Employment Opportunities Reviewed*

Unlimited Consultations with Financial Advisor

Access to Independently Contracted Attorney

Annual Access to MGMA Compensation Data

Compensation Audits for Your Entire Career
Option for Attorney to Negotiate on Your Behalf
*After 3 employment opprotunitites. you can have additional contracts reviewed for $250 each.
When To Get A Contract Reviewed
Are you unsure if a contract review is an option for the changes you want to make? Below are some of the most common times our team reviews physician contracts.
Entering a Contract
Transitioning to a Partnership
Reviewing Compensation & Benefits
Business Planning
Exiting a Contract
Renegotiation

Annual Reviews

Contract Renewal
Negotiation During Practice Acquisition

Additional Contract Review Services
Our team is happy to assist physicians outside of the contract services listed above. If you have a question or would like assistance is other contract areas, please contact our team.
Physicians Thrive Reviews
Brilliant owner and staff. A delight to work with!
I currently do business with Physicians Thrive and they are by far one of the most stand up, do it right, integrity based organizations I've ever worked with. Their knowledge complimented by their unbeatable follow up is what makes them the best at what they do. Additionally I'm a HUGE fan of their mission to cure blindness... truly noble efforts on that from as well!
Extremely professional and passionate about everything they do. High integrity from owner and all staff.
Great staff and down to earth. Can't say enough about this company and their staff!
Justin is a Rock Star! Professional, courteous, and an industry leader.
Justin is fantastic to work with. He is knowledgeable and really listens. I highly recommend Justin and his team.
I am really pleased with this entire group. They work hard to keep you engaged and up to date with important aspects of financial stability that we often times put on the back burner given our very busy schedules. They are passionate about their job and they do not use a cookie cutter approach. Each individual or family is unique and they tailor your needs to your specific situation. I have been working with them for 7 years and they have always been very helpful and professional.
Justin Nabity of Physicians Thrive has been representing my family for over four years. We could not be happier with the service he provides for us and our financial peace of mind. From helping with my wife's contract negotiations and ensuring we have enough insurance coverage to establishing a living will and trust for our kids, Justin has been instrumental in guiding us through the process of protecting my family's financial future. Thank you, Justin!!!
My husband and I have been with Justin since my husband was a fellow. He has helped us navigate life insurance, disability insurance and financial planning. Over the years, he has become not only our financial planner but a friend. I recommend Justin and Physicians Thrive to physicians and non physicians anytime someone mentions needing a financial planner!
The team members at Physicians Thrive are highly committed to the success of their clients. They all go above and beyond and exceed client expectations.
I have been very pleased with Physician's Thrive. Their representatives are always responsive and helpful. Michaela is pleasant and eager to help. Even if something is outside of her scope, she will talk to her colleagues or do some research to help provide guidance. It is great to have one reliable place to go for a wide range of services. I highly recommend them to anyone who asks.
Great company to work with, helped me set up own occupation disability insurance and were very helpful and great at explaining things along the way.
Great people and great company
What an amazing, honest and successful firm. Thank you!
This firm does a tremendous job for their clients!
First class perofessionals. Dedicated to doing what is right for their clients.
A team that has vision, passion and care for their clients. Appreciate the philanthropic mission in giving back to others.
Justin is so knowledgeable, professional, and easy to work with. I cannot recommend him and his company highly enough.
We've been using these guys for about 7 years now and wouldn't think of going anywhere else. Great people, trustworthy as can be. Just really glad we came across them.And...if you're a pilot they can set you up w/ the right kind of insurance 😉
Justin and his team are top notch and provide a level of specialized service that is not found very often.
This is an excellent company that is driven by purpose. I really admire what Justin and his team are doing for Physicians and the community.
Justin Nabity is an excellent business leader with high integrity and the best interests of his clients front of mind. I have learned a lot about Justin while working with him on the board of the Entrepreneurs Organization
If you are a physician and need an advisory group please check these guys out! They help many make confident financial choices everyday in everything from contracts, insurance to retirement planning. So awesome to have a financial company specialize in a group instead of go for the masses.
Very forward thinking company that is client focused with strong community awareness
Fantastic resource. incredible value provided to our clients. Cannot recommend Justin strongly enough.
This is such a great company with an amazing vision for the future! The owners are very focused and hardworking!
Dave was very supportive and factual. Their team helped me with the negotiation language.
Dave was accessible, understanding, thorough, open and honest. He had great follow-through and was not pushy.
My advisor was very responsive. She made a great outline of the contract, that had numerous suggestions and comments and she was able to confirm the details numerous times for me.
Michaela was great. She was very knowledgeable about what she does and was able to explain it in layman's terms.
It was very helpful that Michaela had prepared a spreadsheet in advance with what I was being offered vs the MGMA numbers. She was very friendly and detail-oriented.
Fast service. Great personality. Explain things clearly.
Michaela was knowledgeable and an indispensable guide throughout the contract negotiation.
Understanding Contract Review & Negotiation for Physicians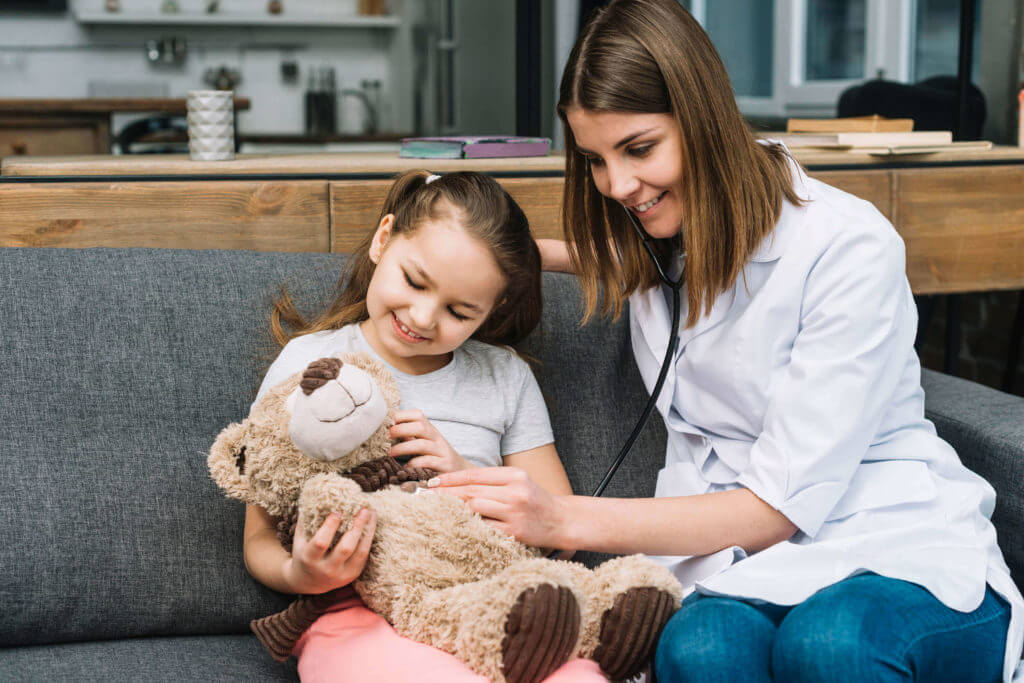 Can I really negotiate my contract?
The answer is yes. Virtually all employers are open to hearing questions and requests for changes within your employment contract. The exception to this would be if the physician has already had extensive back-and-forth or negotiation with the employer. If that has happened, the attorney may be limited in how much more to negotiate. In this type of situation, pushing too much more could come across as too aggressive. This is why it's important for the physician to team up with an attorney as soon as possible, and to delay negotiating with the employer until you do.
That doesn't mean that the employer will accommodate all or any of the physician's requests. It simply means that most employers are open to discussing anything at the start. Accordingly, the biggest risk to the physician is that the employer says "no" to the physician's requests. Given this, the physician ought not hold back at all. The physician need not be hesitant, shy or afraid to ask questions or make requests for contract modification at this stage.
Only a very small percentage of times from our experience, an employer may react less favorably to negotiation at this stage. Our attorneys have determined that this occurs less than 1 percent of the time from their experience working with over 5,000 physicians to negotiate their contracts. Also, in our experience, when this happens, it is usually a sign that the employer may not be a good fit anyway. We would not recommend working for an employer who's not open to discussing contract details. This unfortunate dynamic is normally the sign of an employer that is unbending, has poor communication in the workplace, and has unfriendly employment conditions.
There are over 100 areas in contracts that can be reviewed. It's not just what's in the contract but also what is left out of the contract. Contracts are written by attorneys and if something is left out of the contract, it's not by accident. This isn't only beneficial for physicians who are thinking about signing but also for doctors who've already signed a contract. In both cases, having your contract reviewed brings clarity and an awareness of what's included in the details of the contract so there aren't any "waiting to happen" surprises. Some of the common areas that can be negotiated are compensation, signing bonus, relocation reimbursement, vacation time off, CME time off, who pays for your tail coverage and many other areas.
Do I need to use an in-state lawyer?
While there are state-specific regulations to take into consideration for a contract review, professional physician contract attorneys are familiar with these nuances and can provide review services for any geographic location. In general, the variations between states are extremely minimal, and attorneys specializing in physician contracts are experienced on the regulatory subtleties of different locales.
Don't let word of mouth and unqualified advice cost you hundreds of dollars on your first employment contract. Investing in professional contract review services can help you negotiate and begin a new job with confidence, security, and a favorable contract that will pay dividends for years to come.
How do I leave my current position?
Step number one is to review the original terms you agreed to. There might be incentives, bonus or other benefits that you have to return in the event the contract is terminated. If you are planning to stay in the area, even more so there could be some restrictions on your ability to continue working there. Pulling out the contracts you've signed and getting a clear understanding of how you can exit is a must. Chances are you'll have some 3 or 6 month window they'll want to have notice that you're leaving.
Watch out for the "with and without cause" termination provisions as those can create even more difficulty for you. If you had a physician contract lawyer help you with the original contract they probably helped you address this section for you. For those who didn't have major needs for family support early on and now have to make a change, it's critical to start the search early and go into it with as much data and history so you can use this to get a feel for what it would be like to transplant yourself from one area to the next.
Should tail insurance be included in the contract?
It's important to be aware of your employer includes tail coverage as a part of your benefits or if you'll need to pay for it yourself. For contracts that don't include tail coverage, it's wise to see if the employer would either pay for tail coverage or partially raise your compensation to help make it more affordable. There are many things that employers will do to make things more in your favor, working with a contract attorney to include this in your job offer can result in tens of thousands of dollars back in your pocket.
More Contract Review Resources
Work With Physicians Thrive