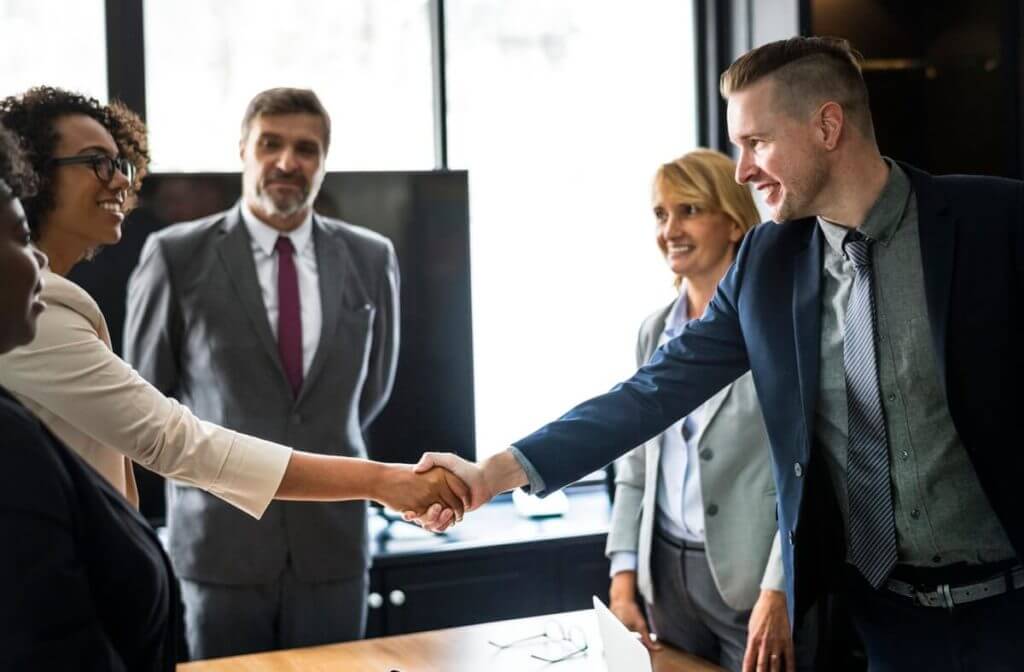 Physicians are adept at understanding complicated concepts. But when it comes to negotiating or analyzing employment contracts, you might be way out of your comfort zone.
It wouldn't be in your best interest to simply accept your first employment offer. Without having experts on your side to guide you through the process, you could find yourself in a position that you aren't pleased with.
Before you sign an employment agreement, you should understand:
The negotiation process
Compensation
Benefits
The elements of each clause
Steps that you can take to improve the terms of your contract
This guide is meant to help you understand the process in its entirety and breakdown each step.
---
Employers Expect You to Negotiate
This is an important fact to know. Hiring in many other professions doesn't involve negotiation during the hiring process. But any reliable medical employer will expect you to negotiate.
Embrace the negotiation process. This is the opportunity to lobby for the best terms for your professional future.
Don't feel rushed to get through the negotiation. It is understandable to want to expedite the process. You may feel eager to start because you worry that another physician could take your place. Be patient.
Even though you may be anxious to pay off hefty student loans, there is a lot at stake during this negotiation process. Take the time to ensure that you understand everything included in your employment agreement before you accept.
Once you have made your terms known, don't expect all of them to be accepted. The entire purpose of a negotiation is for both sides to give and take until a mutual agreement is met.
You will have some terms that are non-negotiable, but others should have some wiggle room.
Many physicians fear being a tough negotiator because they fear the employer will take the offer off the table. However, offers rescinded are very rare and unprofessional.
Physicians should seek a good fit for both their professional and private life. Employers should want that, as well. If they rescind the offer, this is a red flag.
Such an employer more than likely offers undesirable working conditions. If they are unwilling to negotiate a physician employment agreement, it's best to look for alternative placement.
Related: How to Work With a Physician Recruiter
---
The Steps of Negotiating Your Physician Employment Contract
Every contract negotiation goes through the same basic formula. The goal is to reach ideal terms, or at least a feasible compromise, for both the prospective employer and the physician applying for the position.
Step 1: Employer Sends Proposed Contract
Too often, physicians will sign a contract on the first send over. They lose out on the prospect of more advantageous terms.
Once a physician receives the proposed contract, they should not sign it until they have looked it over thoroughly and agree to all the terms.
However, because employers expect a negotiation, feel confident in negotiating for better terms.
Don't be afraid to ask questions if there are any parts that aren't clearly described or if the language is vague.
Step 2: You Send a Counter-proposal with Contract Modifications
Now is the time to respond with a counter-proposal to the initial contract. This will include terms based on your needs, desires, and background.
Consider your bargaining chips. What leverage do you have? Does your CV have an outstanding element to it that you can use to upgrade and modify the terms of the contract?
Your counter-proposal should be reasonable, but it should also show confidence in your worth.
This is one of the areas that often gets mishandled by physicians because they neglect a key personal aspect of the contract negotiation process. Before presenting the counter-proposal it's important to have a conversation in person (ideal) or over the phone. Using technology for video conferencing is a great tool to overcome the obstacle of not being in the same location. You can increase your chances dramatically by presenting the changes you are seeking in a conversation rather than doing it through an impersonal medium such as email.
Step 3: A New Contract Based on Your Terms is Sent Back
When the potential employer receives your counter-proposal, they will amend the initial contract based on your proposed modifications.
This new contract may include acceptance or rejection of your terms.
Usually, they will accept a portion of your terms and reject the rest. Again, this is a negotiation and expected.
Step 4: You Can Either Accept or Negotiate Further
You still have the option to negotiate your contract further after they have sent it back to you in reply to your first counter-proposal.
At this point, it is wise to tread carefully with your potential employer. You don't want to come off as too aggressive. If they have already consented to several of your terms, perhaps you shouldn't push for more.
A professional attorney or contract specialist will be able to read the employer to see whether pushing further is an advisable path.
---
Who Should Be Involved?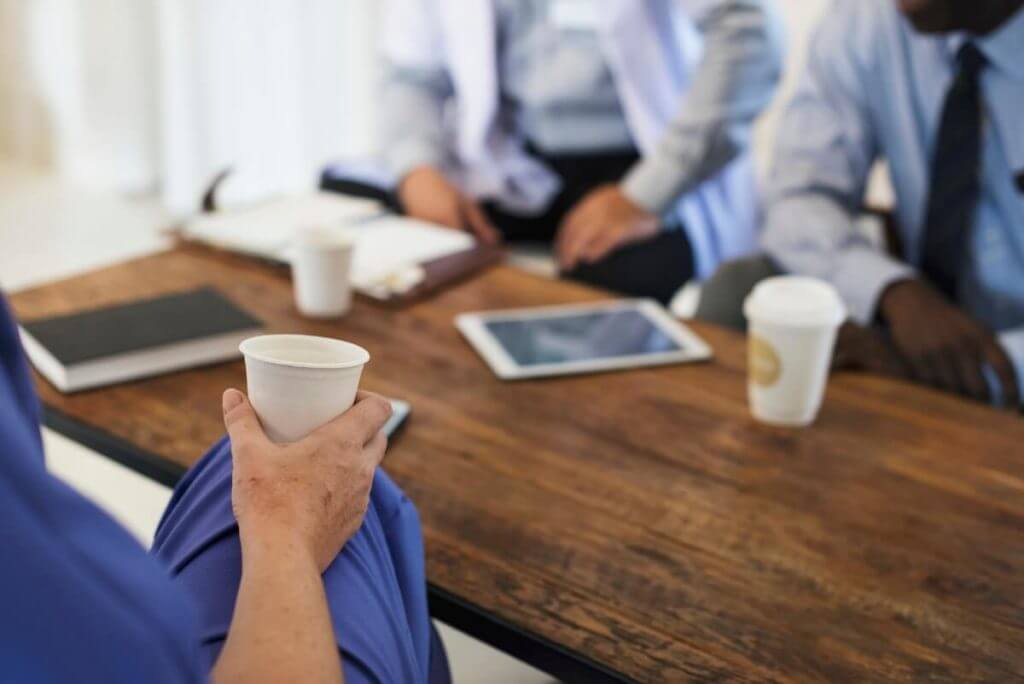 Other than you and your potential employer, there are two key individuals that you should include in your contract negotiation process:
Employment lawyer with extensive experience with physician contracts
Financial advisor and physician compensation expert
Each party will give you valuable insight and advice. A company that specializes in contract review will use both to pursue your best interests.
Lawyer
When reading through your contract, you'll probably notice that much of the wording is difficult to understand. As a physician, you're used to complex terminology and concepts, but this contract may be a bit intimidating.
A contract negotiation lawyer can help you to understand the wording and catch critical language that you might otherwise miss.
Financial Advisor
Since this negotiation will determine your financial future, it is also wise to enlist the help of a financial advisor. They can help you decide the implications of the contract when it comes to your financial health.
Choose lawyers and financial advisors that specialize in complicated physician contract negotiations.
Having a professional team on your side to wade through some of the murky wording in the contract will ensure that you don't sign an unfair contract.
Related: Physician Contract Negotiation: The Value of Multiple Offers
---
What to Negotiate?
Nothing is off the table in a physician's employment contract. Everything is negotiable.
The only set rule to follow is to negotiate terms then compensation. Once you know what you will be responsible for and what benefits you'll receive, you will be in a better position to negotiate your market value.
If you bring up the subject of money too soon, it will discredit your professionalism and may rub the employer the wrong way.
---
Compensation
There are several elements that affect your overall compensation that should be covered in your contract negotiation.
Depending on your future plans and your financial needs, you can use the following compensation opportunities to your advantage.
Base Salary
Your base salary can swing to both sides rapidly, depending on a lot of factors. For one, the terms of your contract outside of compensation affect your base salary.
If your job description includes a lot of administrative tasks (phone calls, extra oversight and documentation for medical records beyond the normal scope, and reviewing lab tests), your base salary should be higher as you have less opportunity for incentive-based bonuses.
Know your worth when you are negotiating a base salary. Research competitive salaries of physicians in the area that have a similar background.
Your contract could state that the employer is not allowed to reduce your salary for the duration of the contract. Otherwise, you could begin with this salary, and without warning, your employer could lower your pay. You may want to have your base salary guaranteed for as long as possible as a written clause in your contract, especially if you are not eligible for additional compensation. Read our Complete Guide to
Physician Salary Negotiations
for more info.
Incentive-Based
An incentive-based payment model accounts for the productivity of the physician. A physician who is deemed to be performing well can earn extra incentives from the organization. These bonuses can be based on one or more metrics.
It could also allocate the overhead costs of the organization to the physicians. If the cost of supplies goes above a certain amount, the physician's pay will be deducted. This is to motivate physicians to be more conscious of using supplies wisely.
An incentive-based payment model could potentially earn you more money if you perform well and meet the standards of the metrics.
If financial performance is a part of their measured metrics, you will want to consider what percentage of the employer's patients pay through varying insurance groups and how quickly payments are collected.
You will also want to ensure new physicians aren't handed the uninsured or Medicaid patients. This can result in a lower productivity rate for you and less incentive.
Many programs include metrics of performance based on compliance with protocol, attendance, patient experience, etc.
How are the metrics rated?
The answer to this question should be clearly outlined in the contract before you accept this physician compensation model.
Student Loan Repayment
Many employers understand that medical school student loans are a heavy financial burden for physicians. Your new employer may be willing to pay a lump sum or annual installments to help you pay down your loan as part of the compensation package they offer.
On-Call Pay
Physicians can often boost their income by being on-call. The rates of on-call payment vary greatly depending on the location of the hospital or private practice and on the specialization of the physician.
There are diverse methods of payment for on-call pay. You may be offered a daily stipend, an annual stipend, per shift stipend, or simply an hourly rate.
The rate and/or stipend for on-call payment can be negotiated in your physician contract.
Benefits
When your contract includes some great benefits, you have gained much more than a simple paycheck. Benefits can include paid leave (for illness, vacation, or CME), health insurance, and malpractice insurance coverage (as well as tail coverage).
Is your income protected in case of emergencies? Read this guide: Disability Insurance for Physicians.
Additional Income
As a physician, opportunities may arise for you to make some extra income on the side. Don't sign away your rights to earned income from outside sources like published articles, patents, and lectures.
Your contract should plainly state your right to additional earned income.
---
Areas of Special Attention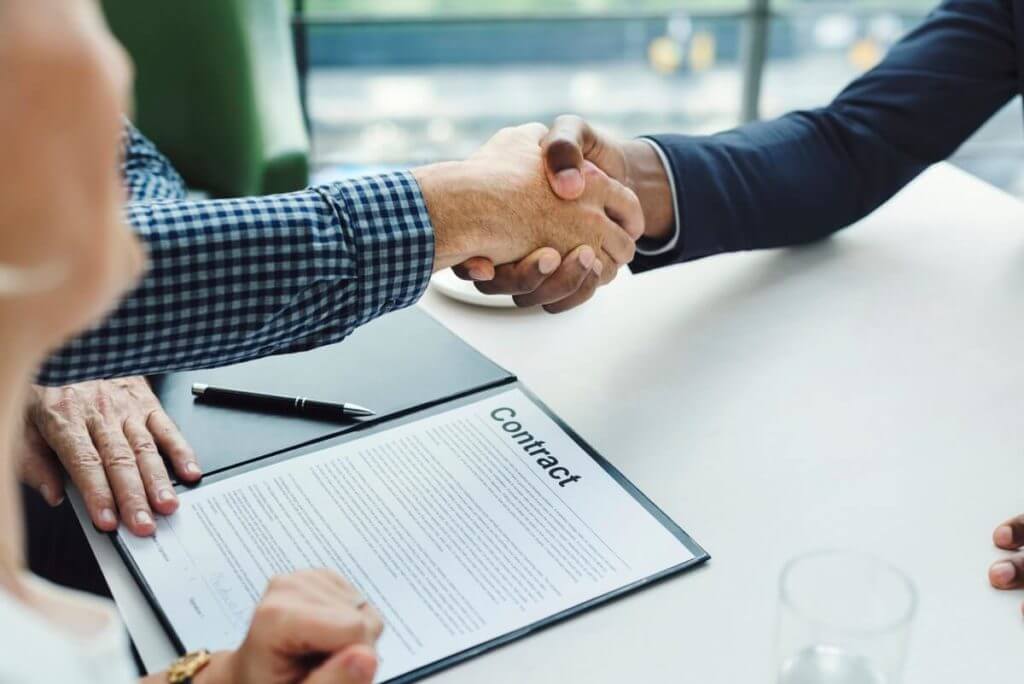 There is so much more to a contract than numbers.
Many physicians would agree that several of the topics below are equal in importance to your compensation.
In fact, much of your market value and preferred compensation method will depend on the negotiation of these terms.
Conditions of Employment
When negotiating your physician contract, you should visualize your expectations of a normal work week with this employer. Discuss topics such as the hours of patient appointments, what your hospital rounds will be, and if you will be on call for the ER.
You should also discuss your expected office duties and how many nurses and support staff will be available to aid your patients.
Termination and Coterminous Clauses
A termination clause will deal with how termination should be determined or handled. A termination clause in your favor will have a healthy severance package and a longer notice requirement.
A termination clause is specifically related to instances when a physician is fired.
A coterminous clause will deal with what rights or privileges will remain with you after the contract is null.
Will you be able to continue practicing in that health system once your contract has been terminated or expires? Is there a geographical restrictive clause attached to this coterminous clause?
A coterminous clause could go into effect whether a physician is fired or quits.
This is often an area that isn't addressed or uses vague wording in the description.
Have a contract negotiation specialist review this area of the contract to ensure that the terms are not all to the employer's benefit.
Restrictive Covenants and Non-Competition Clauses
These two terms can be used interchangeably to define the clause in a contract that states that the applying physician agrees not to open up their own medical practice in competition to the said employer.
When negotiating this, as a new physician, you may not consider this important. But some of these clauses can be excessive.
Review the length of the clause. If your contract includes a non-compete clause for 5 years, that could greatly diminish your opportunities as a doctor in the future.
Other aspects of a non-compete clause to look into is the geographical distance included (usually defined by a certain mile radius) and the exception of the terms.
Code of Conduct and Conflict-of-Interest Policies
These policies cover ethical and professional conduct that the employer deems a necessity to follow and how a breach of this code of conduct is handled.
They will also cover what would be considered as a conflict of interest and what would happen if a conflict of interest arises.
Having these policies in place can protect both your assets and professional future, as well as the employer's.
Make sure you read over and understand these policies before signing a contract.
Locum Tenens
Locum tenens gives a physician the ability to experience what it might be like to practice in that area right out of residency. Even older doctors get to experience a variety of work in different areas before settling on the one they desire.
Locum tenens is also a great opportunity for moonlighting and making a second income. Could your contract include some terms that allow you to pursue this avenue of work?
---
This article includes essential physician employment contract negotiation information.
But it cannot be stressed enough how much you improve your odds when you enlist the help of a professional contract negotiation specialist.
Don't sign anything until you and your advisors are confident you're getting the best terms possible.
Remember to view the terms from two perspectives:
How they benefit your finances now
How they contribute to your future financial and career planning
Every detail of your employment contract can make a difference in your future. Contact Physicians Thrive now for more information about how to protect yourself during the contract negotiation process.
Don't forget to follow us on Twitter and Facebook for more expert financial tips!
Ready For Contract Review?
Whether you're entering a new contract or exiting an old one, renegotiating an annual review or transitioning into a partnership, the experts at Physicians Thrive can take care of your review.
Fill out the form to get started
Fill out the form below and a member of our team will get in touch with your shortly.