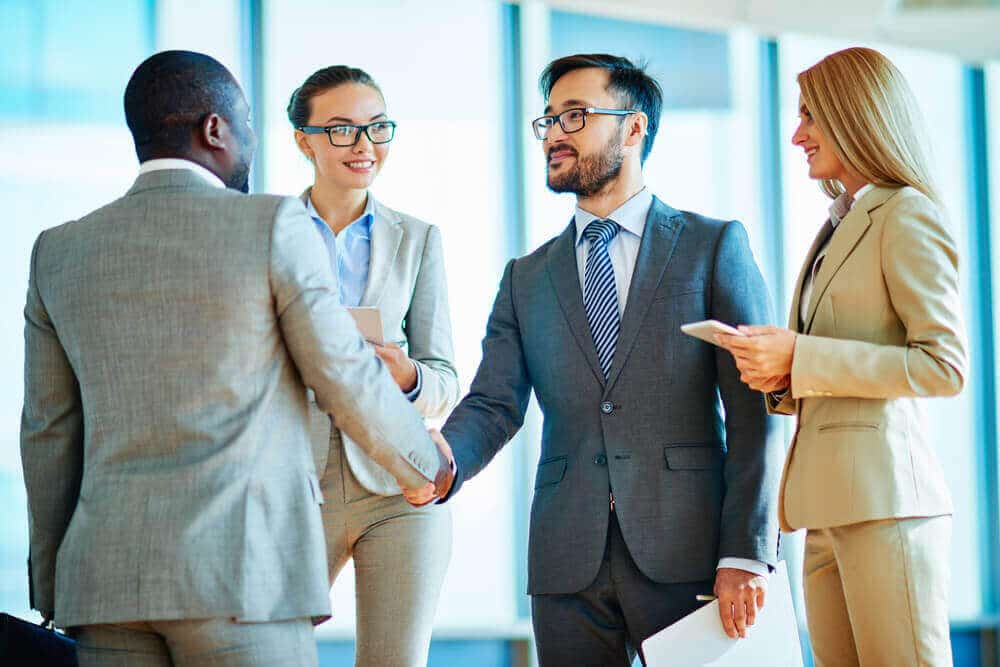 Physicians are at the top of the list of high-income earners in the United States. With an average salary of $294,000 per year as of 2020, most physicians are doing far better financially than most Americans. And when a physician takes on a new job position with a new employer, there's even more money to be had.
The signing bonus.
Aside from a hefty salary range, many physicians also receive a signing bonus when they sign an employment contract with a new hospital or health group. A signing bonus can put thousands of extra dollars in your pocket, so it's no surprise that physicians want to know exactly what they have to do to get one.
In some cases, a bonus may be offered to job seekers upfront. However, there may be circumstances where you may need to ask for one. And that's what we'll be discussing today.
Ready to know what you have to do to get a generous bonus in addition to your regular salary? Here's how to ask for a signing bonus.
---
Physician Signing Bonuses (a.k.a. Recruiting Incentives)
A signing bonus is exactly what it sounds like. They're just like the signing bonuses that professional athletes receive when they're recruited to a new team, only on a much smaller scale. As a physician, when you are hired by a hospital, healthcare system, or private practice, there may be a bonus attached.
Depending on the need for your specialty and the supply and demand of physicians in your region, a signing bonus can be attached to any physician employment agreement.
When Do Physicians Receive a Signing Bonus?
Keep in mind, just because you get a signing bonus doesn't necessarily mean you're going to get a big fat check the day you sign your physician contract.
In some cases, you may get your bonus in one lump sum when you receive your first paycheck.
However, your bonus may not be paid in the short term. It may be tied to a specific point in time, and that's because the hospital wants to make sure you stick around. In some cases, your contract may stipulate that you'll receive your bonus once you've worked for your current employer for a certain period of time, like one or two years.
Should you terminate your contract or leave the practice before the specified date, you may have to pay your bonus back. In a sense, signing bonuses are "loans" that you pay back by working. Should you terminate your employment prior to the date specified, you may have to pay the "loan" back.
This is just one part of the bonus — and the contract — that you can negotiate.
---
Why Do Physicians Get Signing Bonuses?
Despite how crowded your medical school classes were, there are physician shortages in the U.S. The pandemic has exacerbated the numbers in many fields, from internal medicine to radiology.
And when doctors are in short supply, hospitals need to find different ways to get the best physicians on board besides a higher salary.
The signing bonus is just one way to entice you to join their team.
Finding experienced, qualified physicians isn't always easy. Hospitals and healthcare groups are in stiff competition with one another to get the best physicians on their staff. Usually, the largest hospitals and health systems are the ones that offer bonuses.
While your primary concern may be patient care, hospitals and health systems are a business. They want patients to want to come to them — and the best way to do that is to have the best physicians on staff.
Over the past decade, signing bonuses have increased and become more commonplace.
Unlike salary, a signing bonus isn't solely dependent on your specialty. It's based mostly on supply and demand.
For example, some hospitals may be in need of cardiologists. Others may have a shortage of hospitalists or obstetricians. Some may require internists or primary care physicians. Highly specialized physicians often receive a better-paying job, but specialty alone is not the only thing that determines the amount of the bonus.
In some hospitals, nurse practitioners and physician assistants can also receive bonuses if they're in high demand.
---
How Does Geography Affect a Signing Bonus?
Geographic location plays a large role in how much of a bonus you might receive. But, unlike salary, it's not based on the cost of living.
Small towns and rural areas tend to have more difficulty finding top talent. Bonuses range from as little as $7,000 to as high as $40,000. Becker's Hospital Review reports that in 2020, the average signing bonus was $27,893.
The vast majority of physicians prefer to work where the job market is good to help meet their financial goals, and cities with strong job markets tend to have a higher cost of living.
Metro areas such as San Francisco, Boston, and New York attract physicians and other high-income earners. So even though the cost of living there may be higher, bonuses in those metro areas tend to be lower.
It's the rural towns and less populated areas that tend to pay the highest signing bonuses at startup.
---
Signing Bonuses Are Considered Taxable Income
A $40,000 signing bonus may seem like a bit of windfall, but you won't actually see all of that money. Like all forms of income, signing bonuses are taxable. You will have to pay taxes, regardless of how big or small the bonus may be.
In some cases, you may receive your bonus in your regular paycheck. If you do, the taxes might already be withheld.
If you receive your bonus in full in a separate check, you can assume that taxes have not been withheld. You will need to set aside the amount you will owe in taxes and pay it at the end of the year.
Depending on your employer, you may receive your bonus in one lump sum or in installments throughout the duration of your contract.
---
Which Physicians Receive Signing Bonuses?
Any physician can be privy to receiving a generous signing bonus. This perk is not limited to physicians in certain specialties.
Just finishing your residency and engaged in your first full-time position job search? Don't assume that just because you're a young doctor, you won't get a bonus. You might.
As we discussed above, signing bonuses are a matter of supply and demand.
---
Know Your Value
Before you agree to a bonus or ask for one, it's important to know your market value.
Research what other physicians in your specialty and of your experience level are getting. To get the most authoritative data, take a look at respected industry organizations. Research the databases of the MGMA (Medical Group Management Association), Sullivan Cotter, American medical group Association (AMGA), Merritt Hawkins, and other organizations. Armed with this information, you can negotiate to increase your sign-on package by tens of thousands of dollars.
Think of your doctor bonus much in the same way as you would treat your actual salary. You need to know what your peers and colleagues are earning to know if you're getting a fair deal.
For new physicians who may not be all that familiar with the signing bonus, even a small bonus can seem like a huge perk. But the only way to know that for certain is to understand your value, know what you have to bring to the table, and know what other physicians are being paid.

Related: What is Sullivan Cotter? What Physicians Need to Know
---
What Leverage Do You Have?
Whether you're negotiating a salary or negotiating a signing bonus, you have to leverage your skills and experience.
In many cases, the more experience you have, the better. Having decades of experience is also likely to provide job candidates with more options and more employment opportunities.
Use that to your advantage. Don't be afraid to mention to a hiring manager that you're meeting with and/or considering job offers from several other hospitals or health systems. The more you can make yourself seem in demand during the interview process, the easier it will be to command a larger bonus.
It's also important to have data to back up your facts. Be prepared. Know your wRVUs from your last employer. Be prepared to provide data about malpractice claims.
Aside from a CV that shows you have decades of experience, arm yourself with facts and data to show that you will be an asset in more ways than one.
If a hospital or medical group has sought you out through recruiters, that in itself is even more leverage. If they approached you, you're one step ahead of the game.
However, if you're a young physician that just finished your residency, you may be able to leverage that as well. A lack of experience isn't necessarily a bad thing. It all depends on the position the hospital or health system is looking to fill.
Salary is commensurate with experience, and if you're a new doctor, that can actually work in your favor. The less your salary will be, the easier it may be to negotiate for a better signing bonus.
Related: The Definitive Guide to wRVU Physician Compensation
---
How to Ask For a Signing Bonus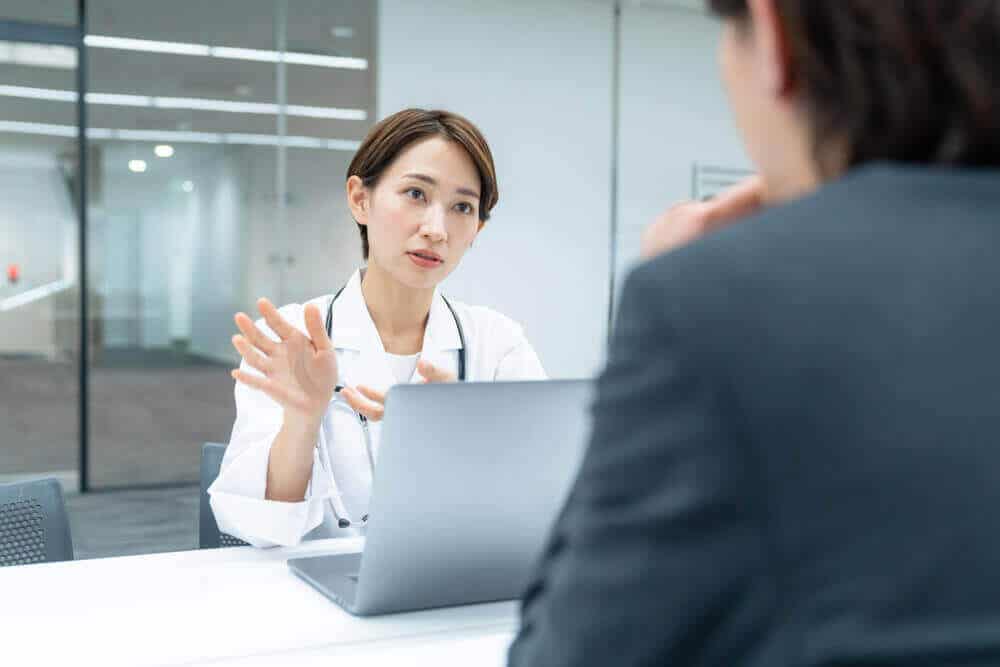 In some cases, a signing bonus will be presented to you without you even having to ask. That's the ideal situation, but that's not always the case.
If you're about to be presented with an offer and a contract, and there hasn't been any mention of a signing bonus, it's time to ask for one. Fail to ask, and you definitely won't get one. At the very least, raise the subject and start to have the conversation — the worst they can do is say no.
So how do you go about asking for a signing bonus?
It all starts with knowing that bonuses are negotiable.
Do your research before you make your request. It's crucial that you know what a reasonable bonus is in your geographic area. In other words, don't ask for a $40,000 bonus if you're in a state where bonuses are usually closer to $10,000.
How Much Are You Willing to Accept?
Once you have a reasonable figure in mind, decide how much you're prepared to accept. What is the minimum amount you would be happy with? If they counter-offer you with a lesser amount, are you willing to accept their offer, or would you rather risk the job opportunity altogether?
Signing bonuses can be a tricky business. They're becoming more and more common every year, but they're not applicable to every physician in every city.
While you may feel that you deserve a bonus, the fact is that it will be a small fraction of your salary. If your potential employer cannot offer you the bonus you want, you'll need to decide if you're willing to give up the salary as well.
Be Careful With Your Negotiations
Be extremely cautious in your negotiations. A large bonus may be tempting, but you should never opt for less salary in exchange for a bigger bonus.
You'll receive your bonus once. You'll receive your salary every year you stay with that employer. That large lump sum may make it easier to pay off your medical school debt or make a down payment on a mortgage, but it may not be worth it in the long run.
A bigger salary is always better than a substantial one-time payment, especially if you intend to stay with that employer for several years.
---
What to Do If Your Request Gets Denied
Don't be discouraged if your request for a sign-on bonus is denied. Don't take it personally.
Depending on the employer you're negotiating with, a bonus just may not be in the budget. And if that employer has a large pool of skilled physicians to choose from, they may not feel the need to offer you one.
It's all about competition. If every other physician in your field wants to work at the same hospital, your request for a bonus may be denied.
Signing bonuses are just one part of your overall compensation package. You need to weigh all of the components of your salary and benefits package.
Consider your annual salary and any annual bonuses you'll be eligible to receive based on performance or productivity. Factor in your benefits package and if your employer offers incentives like medical student loan repayment assistance and stock options. Are they offering you malpractice insurance? Are there bonuses available based on your RVUs?
Take a look at all of these elements combined. It may be worth it to take a small bonus or none at all.

---
Hire a Contract Review Specialist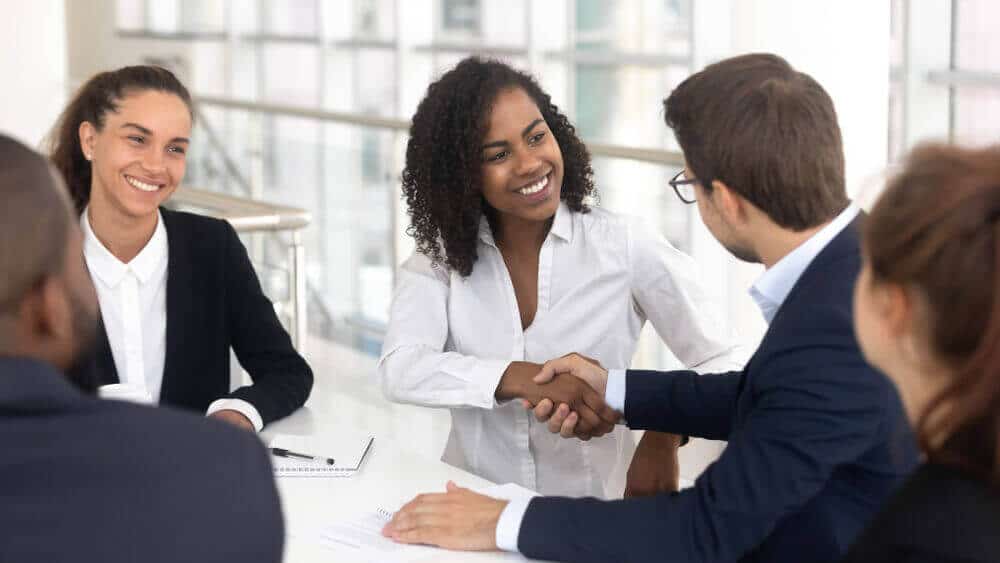 Bottom line: before you agree on a bonus or a base salary, hire a contract attorney or a contract review specialist to review the details and negotiate for you on your behalf.
Contract review specialists know exactly what to look for. They will also identify what's missing from your contract, including details regarding signing bonuses.
If they have worked with your hospital or healthcare system before, they may also have inside information. They may know what type of bonuses other physicians have received.
A contract review specialist has one goal — to make sure that you're getting the best deal based on your specialty, location, and level of experience. Having a set of expert eyes review your contract is the best way to ensure that your physician compensation and benefits package is what it should be.
---
Signing bonuses can put a nice chunk of extra change into your pocket. But asking for one can be tricky.
Consider your geographic location. Know the supply and demand for physicians in your medical specialty. Research what bonuses your peers in similar positions receive.
Leverage your experience and value to get the best deal. Be willing to negotiate. Consider your overall compensation package (especially if the offer includes a better salary over time than competing offers with higher signing bonuses).
And always hire a contract review specialist to make sure that you're getting the right deal.
Subscribe to our email newsletter for expert tips about finances, insurance, employment contracts, and more!