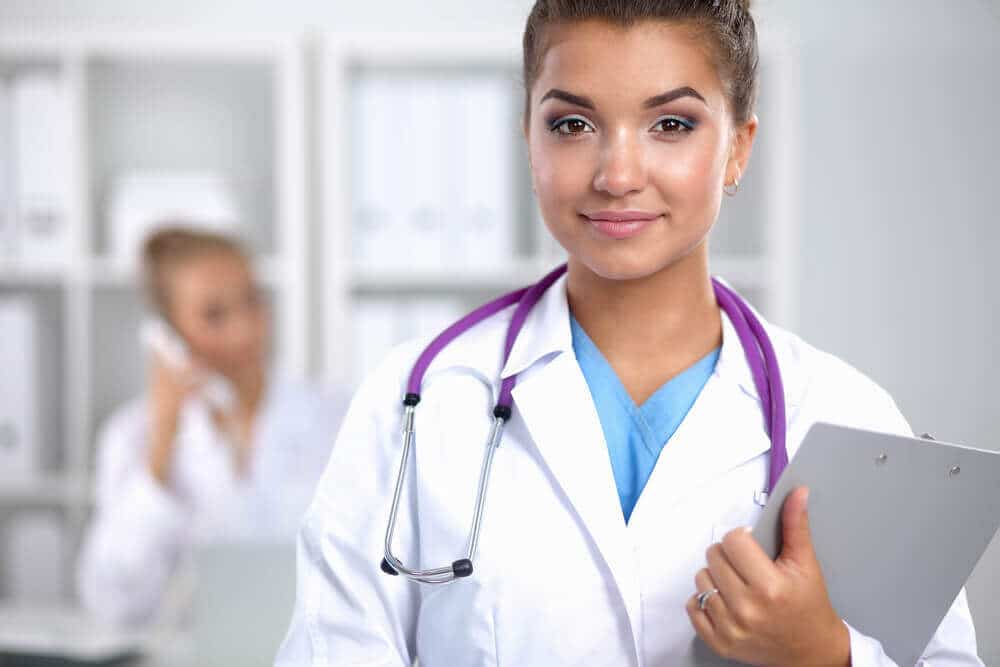 Physicians aren't flocking to the Midwestern states because of their rolling hills, peaceful farmlands, or sprawling prairies (though those certainly are perks).
This region proudly touts many of the best states to practice medicine.
Wisconsin, home to Milwaukee, ranks #5, with an average $249,490 physician salary, low malpractice suit rates, and top-level quality of life (ranked #11).
How do you join the bandwagon and settle your practice in Wisconsin?
Simple.
Dozens of forms aside, a Wisconsin medical license is among the most affordable (starting at $75), with one of the quickest turnarounds (two to four weeks) in the nation.
Are you ready to call America's Dairyland home?
In this guide, we'll explain step-by-step how to get your Wisconsin medical license, from the paperwork mountains to a framed license in-hand.
---
Before You Start Applying
Little did you know, you started ticking off Wisconsin medical license requirements some ten years ago in medical school (year one, to be exact).
First and foremost, double-check that you have:
The Non-Negotiable Licensing Requirements
It'd be silly to dedicate days or weeks to handwriting forms and filling out the application, only to realize you're missing the basics.
At the bare minimum, the Wisconsin Board requires all physicians to have:
An M.D. or D.O.
For M.D. applicants: A 75% or higher on steps one through three of the USMLE (the United States Medical Licensing Examination)
For D.O. applicants: A passing score on the NBOME (National Board of Osteopathic Medical Examiners Certification)
Two years of AOA or ACGME-approved postgraduate training (or 12 months with an unrestricted endorsement)
Note: After being granted your Wisconsin medical license, it's your responsibility to renew it every odd-numbered year on Halloween (10/31).
Similar: How to Get Your Medical License
If Your Past Record is a Tad Bumpy
A criminal record with minor convictions isn't always an automatic denial, but why wait up to 12 weeks and drop $520 just to face a possible rejection?
Welcome to the predetermination process.
A second chance, of sorts.
If you have a checkered past, complete the Application for Predetermination before you leap into the Wisconsin application (form #3085). This will allow the board to review your past legal mix-ups, whether they interfere with a healthcare profession, and decide if you're still a good fit.
On this form, be as detailed as possible as you reveal:
Past misdemeanors, felonies, or municipal ordinances
Police record, criminal complaint, and judgment of conviction copies
A personal statement describing the incident or charge
Date and location for each
This form also comes with a hefty $68 fee.
But if the board doesn't override your eligibility, you'll only owe an extra $7 for the initial application (to make up the difference). Breathe a sigh of relief, knowing your childhood dream is still in reach, and continue onto the next steps.
---
What You'll Need to Submit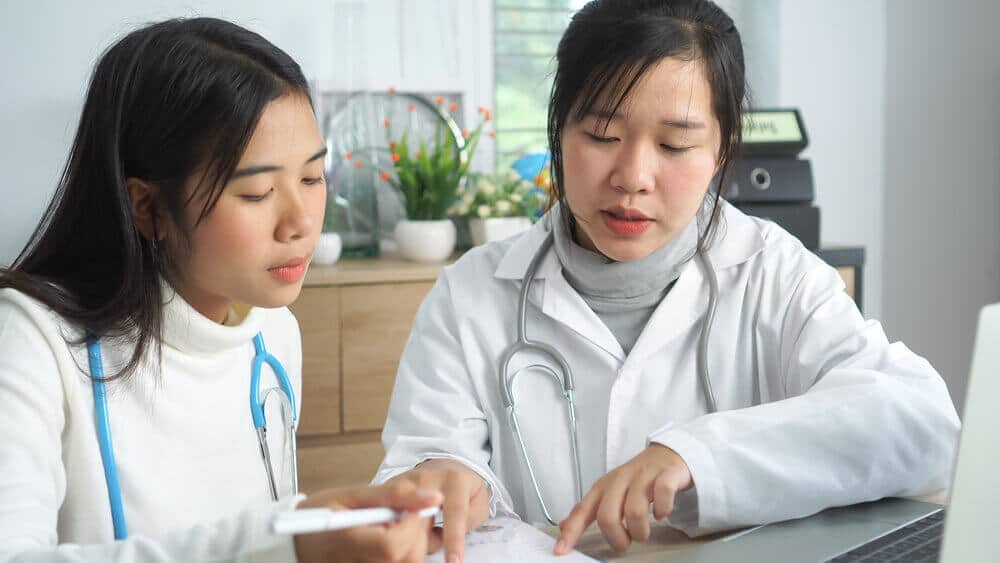 The Wisconsin application might be coasting smoothly in "ultra-affordable" territory, but the additional print-out forms are the one (or 15) caveat(s).
Brace yourself.
This is where things might take an unexpected, disorganized twist. But thankfully, Wisconsin numbers each required form to track what's remaining on your to-do list better.
Let's break these forms down into more manageable bundles.
If You're Using FCVS
The Federation Credentials Verification Service (FCVS) is an offshoot of the Federation of State Medical Boards (FSMB).
First, what is it? And why do future physicians toss $375 into it without thinking twice?
FCVS comes in handy when you're applying to multiple state boards, electronically sending your credentials instead of individually mailing them to a handful of boards.
By hopping aboard the FCVS train, you can skip the:
ECFMG certificate
Medical education verification
Certificate of postgraduate training
Exam score reports
Physician data center profile from the FSMB
NPDB report
By "skip," we mean that you don't have to submit each of these forms or documents to the Wisconsin Department of Safety and Professional Services (DSPS) directly. The FSMB will handle the legwork for you.
If You're Journeying the Traditional Route
If you're hard-pressed to spend nearly $400 on an optional service, expect to handwrite up to a dozen forms and stock up on stamps and envelopes.
The Wisconsin Medical Examining Board requires these forms (besides the other obvious item: the license application):
Note: Always read the fine print before jetting ahead and filling out a form yourself. Some require somebody else to complete the form on your behalf (i.e., your medical school).
No Shortcuts Requirements
Even if you chose to use FCVS, you cannot meet some Wisconsin requirements (forms) through this service.
All applicants must also complete:
These requirements are 100% detached from FCVS. Don't expect the web service to alert you to these missing documents.
"If Applicable" Forms
There are also a few additional forms you might be responsible for in less-common situations. Check to see whether you must also submit any of these forms:
Joint Commission Certified Hospital, Facility, and Employer Verification (form #3046)
Malpractice suits or claims (form #2829)
ECFMG certificate if a foreign graduate
Convictions and Pending Charges (form #2252)
Letters from boards that have licensed you (must be in good standing and provide the date of issuance and license numbers)
(In the future event of) A conviction self-report within 48 hours of facing a criminal conviction
Even after the board receives all of your documents, it's not always smooth-sailing. The DSPS might call you in for an oral exam if you have a rocky past (criminal charges, suspensions, or illegal substance use).
Though rare, these in-person interviews also come with a $266 price tag.
Note: You can forward your NPDB report and past license verifications to [email protected].
Where to Send Applications & Supporting Documents
Regular Mail
DSPS
ATTN: Medical Examining Board
P.O. Box 8935
Madison, WI 53708-8935
Express Mail
DSPS
ATTN: Medical Examining Board
4822 Madison Yards Way
Madison, WI 53705
See also: How Long-Term Disability Insurance Can Protect Visa and Green Card Holders
---
How to Fill Out the Application (and What's On It)
Like many other states' medical licensing boards, you have three choices when completing your Wisconsin-based application. Two digital, one not.
100% digital via OLAS (Online Licensure Application System)
FCVS's online Uniform Application
(PDF version) Medicine and Surgery Application Form (form #570)
Let's do an overview of the fine details behind each application method and what to expect on the application.
Application Types: What's the Difference?
There truly is no "right" or "wrong" version, as all three guide licensees from point A to point B, and your choice will come down to personal preference in the end.
If you want a quick explanation for each, here it is:
OLAS: For the forgetful physician who fears leaving a field blank or sloppy handwriting delaying its review (you must mail the documents still)
FCVS: For an extra $60, you can submit the UA to multiple state boards (must import into OLAS and complete state-specific information)
PDF: For those who crave the old-fashioned option to handwrite or want consistency between forms
No matter what, your application will sit idle until the board receives those seemingly endless extra forms.
What's On the Application?
Form #570 — the Wisconsin hand application — is a ten-page long PDF, but you're only on the hook for pages 5–10.
The rest is a long-winded explanation describing the road ahead.
Now, here's a page-by-page breakdown:
Page 1: Personal Information
Page one is the most basic of them all.
Include your full name, address, phone number, and email address (that way, the board can reach you with any questions and send your ID number later).
Don't forget to check a box at the bottom of the page to indicate whether you boast USMLE, FLEX, or NBOME endorsements. All come with a $75 fee.
Page 2: Postgraduate Details
Starting on page two, you'll dive into your postgraduate training history in chronological order, including practice, internships, and fellowships.
Don't rush through this page!
Verify that the attendance dates (month/year), type, and location match the facility's records exactly. Otherwise, expect possibly week-long delays during peak application periods.
Page 3: Other State Licenses
Page three is a continuation of the postgraduate section from the previous page and squeezes in a "past licenses" section. Enter all states where you currently or once held a medical license (i.e., New Jersey = NJ).
Page 4: Yes/No Questions
Congrats!
You're about half-way through the application and finally onto the hard part. Page four is a 14-question "yes/no" saga prying into your professional and personal pasts, quizzing you on:
Convictions, misdemeanors, or felonies
DEA number withdrawals
Previous malpractice suits
Canceled or suspended licenses
Note: Look for bold lettering beside each question. Some "yes" answers require an attached explanation or additional forms mailed in with your application.
Page 5: Personal Questions
By page five, you're still in the hot seat!
The next six "yes/no" questions will ask about potential deal-breakers that could impact your ability to practice medicine (or endanger patients).
For example, that includes medical conditions, substance abuse, or rehab attendance. Beware: Most "yes" revelations call for an explanation, so prepare for complete honesty and vulnerability.
Don't forget to declare your legal status at the bottom.
Page 6: Affidavit of Applicant
Finally, the last page!
Page six is nothing more than an affidavit promising that everything in your application is, to your knowledge, 100% correct.
Sign, date, done.
You may also like: How Much Disability Insurance Do Physicians Need?
---
The Projected Timeline For Licensure In Wisconsin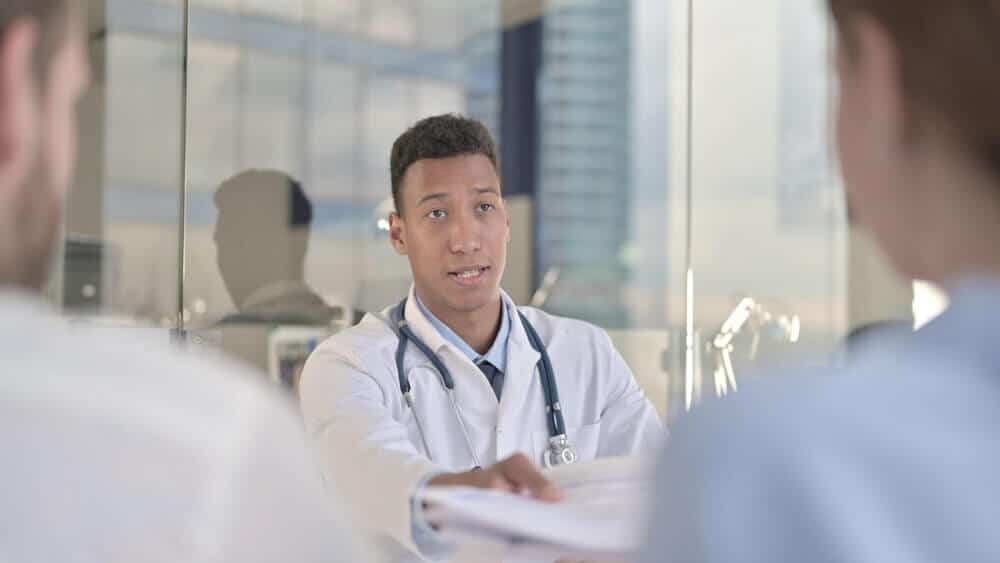 The Wisconsin application process isn't always hiccup-free, though most physicians will receive an approval or rejection within 8-12 weeks.
But 2-4 weeks is within the realm of possibility.
So, what happens behind the scenes as you wait?
This is how the Wisconsin Medical Examining Board divides its process:
Application reception (one day): The board opens your application and transfers the Fiscal Department check for processing.
Data entry (three to six weeks): A specialist examines your data, enters it into the database, and emails you an application ID number.
Check application status (varies): Log into your application to see which documents you're missing (red).
Submit additional documents (hours to days): Email, fax, or mail any leftover supporting documents to the board.
Conviction and malpractice review (up to six weeks): If you have a shoddy record, the board will stall your application for further consideration.
Board review (optional, one to three months): In rare circumstances, the board could request an in-person appearance.
By the long-awaited step seven, you'll get the "yea" or "nay" email in your inbox. From there, you can print out your license and legally practice in-state.
Tip:
Don't procrastinate until your final day of postgraduate training when your fellow residents are submitting last-minute applications, too. September, October, November, and March are non-peak months where the board has fewer applications to review, thereby fast-tracking approvals!
---
The Costs of Getting Licensed In Wisconsin
Though the dozens of handwritten forms can be quite the headache-inducers, the Wisconsin application itself is far gentler on the wallet than other states (like California's heart-stopping $1,354 bill).
Along your WI medical license journey, you may have to cough up:
A $75 initial application fee
A $70 USMLE exam transcript fee (via FSMB)
A $266 oral interview fee (only mandatory in rare cases)
A $375 FCVS profile fee (a costly yet optional luxury)
A $60 Uniform Application fee (optional)
If you travel the FSMB shortcut and bypass snail mail, expect to spend around $520 in total. But if you fall within the HHS's strict poverty guidelines, you may be eligible for an initial credential fee reduction (a 90% discount).
Conclusion
Are you still teetering between a Wisconsin medical license and another Midwestern state? Or do you want to build your practice across state lines but feel your heart tugging you in several directions?
It just so happens you don't have to select one.
That's because the State of Wisconsin is one of 29 U.S. states from coast to coast participating in the Interstate Medical Licensure Compact (IMLC).
Apply for a WI license while also splitting your medical practice between other nearby states, like Michigan, Minnesota, Illinois, or Iowa (to name a few).
Skip the wait by applying to multiple state boards at once!
Subscribe to our email newsletter for expert tips about finances, insurance, employment contracts, and more!