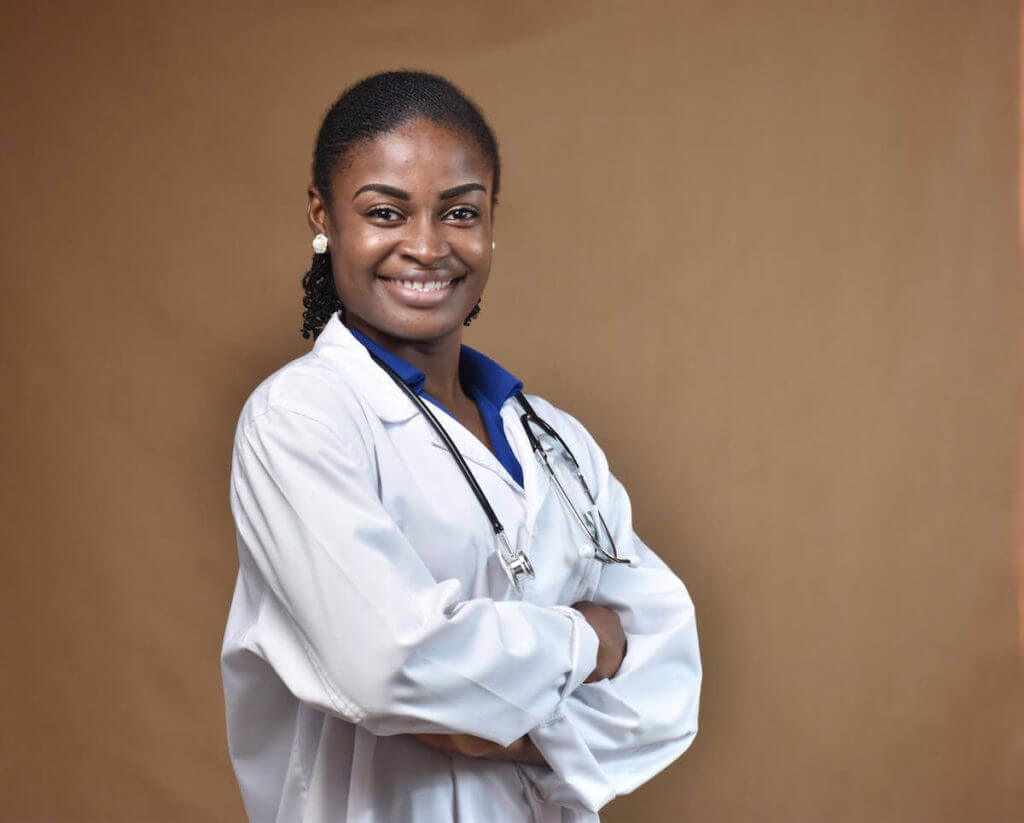 If you've decided to start practicing medicine in Maryland, you're in good company.
The "Free State" is known for its $200K+ average physician salaries, weekend trips to the nation's capital (Washington D.C.), and — who could forget — blue crabs.
Getting licensed in Maryland takes about three months and costs $821, but it's worth it.
Here's a quick how-to guide for getting your Maryland medical license.
---
Before You Start Applying
Becoming a physician has a million and one perks.
But if you were expecting a quick and easy application and a stapled-on resume and cover letter, you're in for a rude awakening.
This process can seem endless.
But if you follow these guidelines, you'll get the entire application process off on the right foot (and maybe snag a license in as little as 2.5 months).
The Basic Requirements
If you were trying to con the Maryland Department of Health, don't.
The Board not only fines $50,000 for practicing without a license, but knowingly lying on your application can ruin your physician dreams forever.
First, double-check that you have all of the following to your name:
A Medical School Education
The Maryland Board is mysteriously lax on what it accepts education-wise. As long as you have a medical degree from an English-speaking university (or can otherwise prove your English skills), you're in the running for a license.
Postgraduate Training
The postgraduate training requirements depend on whether you graduated from an American or foreign medical school.
Either way, the program needs one of two accreditations:
U.S. based candidates need only 12 months of hands-on training, while prospective foreign applicants need 24 months.
Medical Licensing Exams
Those all-nighters and cramming sessions throughout medical school certainly didn't go to waste. Now's your chance to prove to the Maryland Medical Board that you're a qualified physician candidate.
As of 2021, the Board requires either of these five tests (with all steps not surpassing the three attempt limit):
We know what you're thinking — what if I failed a step three or more times?
If that's the case, you have three additional requirements:
No disciplinary action to your name (pending included)
2+ years in an AOA or ACGME-approved residency program
At least five years of clinical experience in the U.S. or Canada with a full, unrestricted medical license
You may also have to take the special purpose exam (SPEX) if you aced your licensing test more than 15 years ago or went ten years without a license anywhere in the U.S. (among other requirements).
Related: USMLE, CBSE NBME, MCCQE, + More: Medical Licensing Exams Explained
Completing Your CHRC
Once you meet the basic requirements, you're ready to move onto the first step:
Completing your criminal history records check (or CHRC).
If you want a head start, you can send your fingerprints up to six weeks sooner than you submit the rest of your app.
It can get confusing, so here's a simplified version of what you need to know.
Scheduling Your Fingerprinting Appointment
If you're an in-state applicant, the Maryland Department of Public Safety and Correctional Services has a basic fingerprinting service directory.
If you're an out-of-state candidate, you have two options:
Pay a visit to Maryland and undergo fingerprinting there.
Call the Central Repository to request fingerprint cards. If you take this path, you'll also need to mail the cards and a fee to the repository.
Regardless, you'll owe $31.25 either via a check made out to the CJIS Central Repository or a credit card charge (for Maryland candidates).
At Your Appointment
After arriving at your Maryland fingerprinting facility, provide them with four important pieces of information:
CJIS Authorization Number: 1600000743
FBI ORI #: MD 920522Z
Reason Fingerprinted: Professional License
Type of Check: Governmental Licensing / Certification
Verify that you're receiving two sets of legible prints before hopping in your car and jetting home!
Mailing Your Fingerprints
Maryland applicants have an easier time in one regard. Since you're taking electronic prints, you don't have to worry about mailing them to the CJIS.
But if you completed this requirement out-of-state, mail the prints to:
P.O. Box 32708
Pikesville, Maryland 21282-2708
Or, to overnight your prints, mail them to this address instead:
6776 Reisterstown Road
Suite 102
---
Filling Out Your Application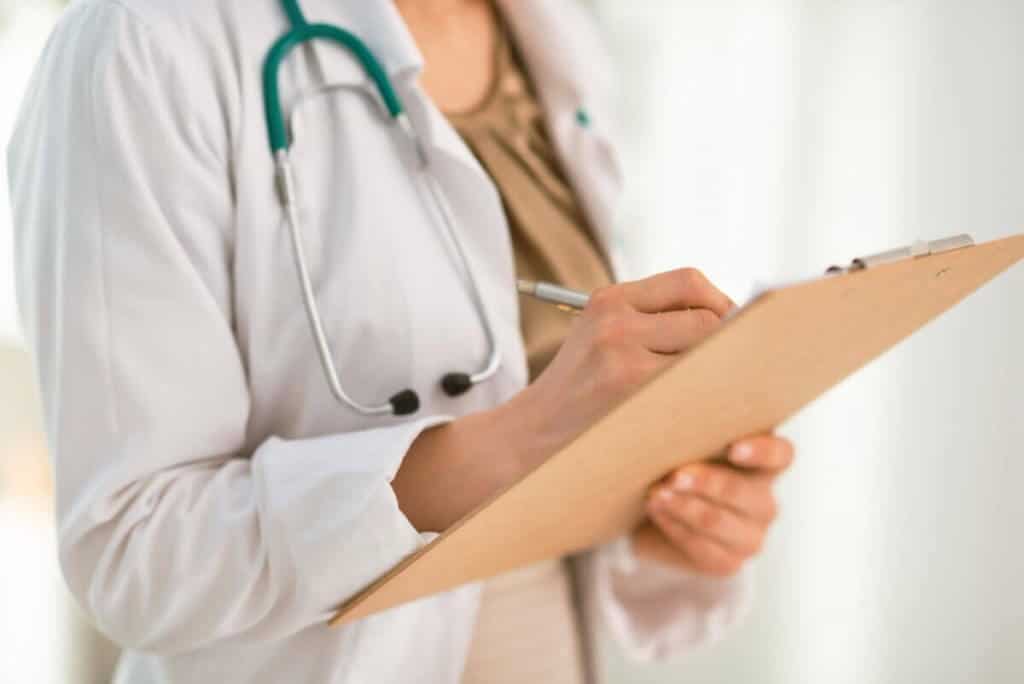 As of March 11, 2021, the Maryland Board of Physicians now offers two application routes for brand new licensees:
The Uniform Application through the FSMB (new!)
A PDF that you can type on, print, and mail
Let's briefly review each before discussing what's on the application itself.
The Uniform Application (UA)
The Uniform Application (sometimes shortened to just "UA") is an online application offered by the Federation of State Medical Boards (FSMB).
The premise is simple.
Instead of keying in the same details — like your social security number, home address, medical school info, etc. — you can complete it all in one swoop.
Twenty-eight U.S. boards currently accept this app.
So, if you're willing to spend an extra $60 on this service, you can save yourself a good deal of time and patience while applying to multiple boards.
Note: The UA also comes with a unique fee structure. You'll find a clearer breakdown on the Maryland.gov website.
The Standard Application
The standard application is an easy-to-use PDF file that you can type your answers into directly. That's good news if you have sloppy handwriting!
Now, fair warning:
This PDF is 29 pages long.
But when you subtract the first 10-11 pages that explain the requirements and pages 22-27 that others fill out on your behalf, it sounds longer than it is.
What's on the Medical License Application?
The good news (or bad news, depending on how you look at it) is that the application itself is more tedious than challenging.
Be prepared to share some personal information, like:
Your full name
Public and non-public address
Phone number
Chronology of activities (starting from medical school through today)
Medical school details
Proof that you're proficient in writing and speaking English
Postgraduate training history (include breaks)
Passed exams
States where you currently hold or once held a medical license
Character and fitness questions (if you answer yes, you must explain your answer and provide documentation separately)
The final page of the application is the most important, so don't zoom past it without reading the directions.
Don't forget to attach a 2×2 passport-style photo to the bottom-right corner. Then, arrange for a notary public (at a bank) to sign and seal the app.
This final step verifies that you are who you claim to be!
Where to Mail Your Application
The Maryland Board is very particular about how physician candidates submit their applications and payments.
For starters, mail it to:
Maryland Medical Board
P.O Box 37217
Baltimore, Maryland 21297
Do not send it to the Patterson Avenue address.
Tip:
Getting your medical license is a lot of work. Once you have it, make sure to protect your income with
disability insurance
.
---
Sending in Supporting Documents
Now that your application is complete and the Board of Physicians has your fingerprints, it's time to add the finishing touches to your license request:
Submitting supporting documents to the Board.
Here's what you need to know:
IML 2
The Verification of Education and English Language Instruction (or IML 2 on page 22) will go to your alma mater medical school. Fill out part one, mail it to your school, and they'll submit it to the Maryland Board for you.
IML 3
The Verification of Postgraduate Medical Education (or IML 3 on page 23) follows the same format. But this time, it falls on your program director's shoulders. Complete parts 1a and 1b before mailing it to your program.
IML 4
If you failed any step of your medical licensing exam three or more times, you're responsible for an extra form: the Verification of Clinical Practice (or IML 4 on page 25). Answer the questions in part one, and then send the form to a former clinical employer.
IML 7
If you held (or actively hold) a medical license elsewhere, complete the State Board Licensure and Examination Certification (or IML 7 on page 27). Fill out part one, and then send a copy to any state where you're licensed.
Proof of English Language Competency
You'll find this requirement hidden in section 12 of the written application. "Proof" in this case can mean anything from a passing TOEFL Exam or graduating from an English-speaking medical school.
Exam Transcripts
The Board doesn't accept exam transcripts from you, the test-taker. There's also another caveat: you have to send proof of passage (not a transcript) to the Board.
You can do that by reaching out to your testing organization and emailing the proof to [email protected].
Other Documents
The Board might also request a diploma copy sent directly from your medical school. And, if your current name doesn't match some of your documents, you may also need to submit a divorce decree, marriage license, or name change form.
The Shortcut: FCVS (via the FSMB)
The Maryland Board is one of the few boards that also accept FCVS (Federation Credentials Verification Service) through the FSMB.
If you're hopping on the bandwagon, don't forget to check the box in section nine of your application.
Note: FCVS comes with a hefty $375 price tag. But if you're applying to multiple boards and don't want to send your birth certificate or diploma to every single one, this can serve as your credentialing tool.

---
How Long Does It Take to Get Your Maryland Medical License?
From undergoing your CHRC to finally receiving a license approval from the Board, you're looking at anywhere between 2 to 6 months.
Now, this can seem like a lifetime after the 10-14 years it took to get here.
But these few tidbits can help you avoid delays and frustration:
It takes about 3-14 days for the Board to receive your CHRC data.
The Board accepts fingerprints as early as 6 weeks before receiving the rest of your packet.
Neither FedEx nor UPS makes deliveries to post office (P.O.) boxes.
You only have 120 days to finish your application once started.
The Board processes applications on a first-come-first-serve basis.
A few words of advice:
Start your CHRC while you're still in a residency program, mail supporting documents as soon as you receive them, and complete your app ASAP.
Impatient?
Understandable!
It's worth noting that the Board refreshes its data every 24 hours.
So, you can check your license status by visiting the official website and clicking "Look up a license."

---
How Much Does It Cost to Get Your Maryland Medical License?
In short: it depends.
All applicants face a flat $31.25 fingerprinting fee for completing a background check in the State of Maryland.
As for the license application fee, that depends on where you graduated from medical school.
If you're an American grad, there's a 'discount' rate of $790; foreign applicants can expect to owe an extra $100 to the Board.
But you may also rack up extra fees along the way, such as:
An FCVS application ($375)
ECFMG certificate verification ($60)
Postage ($0.55+ per parcel)
Exam transcripts ($70)
Uniform application ($60) – additional fees also likely
At a minimum, your Maryland physician license will pile up $821.25 in charges.
But it can total more than $1,300 if you're a foreign applicant using FCVS.

---
Renewing Your Maryland Medical License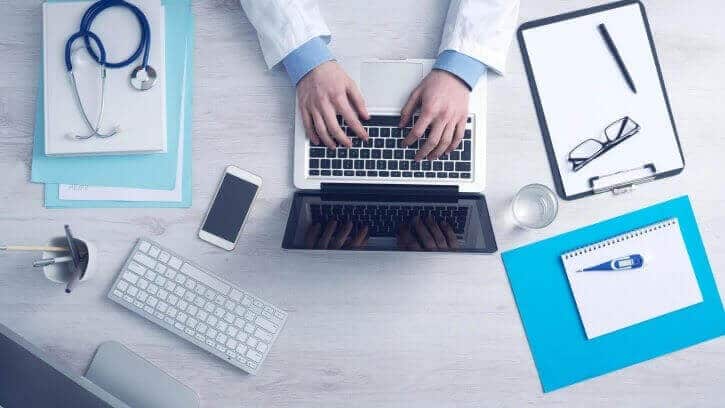 Most state medical boards require health care professionals to renew their licenses every so often, and Maryland is no exception.
If your last name begins with a letter A thru L, you'll have to renew by September 30 on even years. For M thru Z, it's September 30 on odd years.
Since the medical community is constantly evolving, the Board also requires continuing medical education (CME) credits for all MD and DO licensees.
That means, every two years, you need to earn 50 Category 1 CME credits and pay Maryland's $486 renewal fee (subject to change).
Key your license number and a few other details in the online portal, and you'll complete this step within 15-60 minutes!
Note: If this is your first renewal cycle, you're also responsible for completing the New Physician Orientation. You can preview the course by typing "guest" in place of your license number.
---
Conclusion
Maryland makes a picturesque backdrop to a blooming medical career.
But what if you don't want to settle down just yet?
Or crave a change in scenery every once in a while? (The hustle and bustle of the D.C. area can get overwhelming.)
The Interstate Medical Licensure Compact is your answer.
The IMLC is a 29-state compact that slashes the time and funding needed to secure multi-state licensure.
Along with your Maryland medical license, you can also practice in neighboring West Virginia. Or any of the other 27 participating states!
Subscribe to our email newsletter for expert tips about finances, insurance, employment contracts, and more!