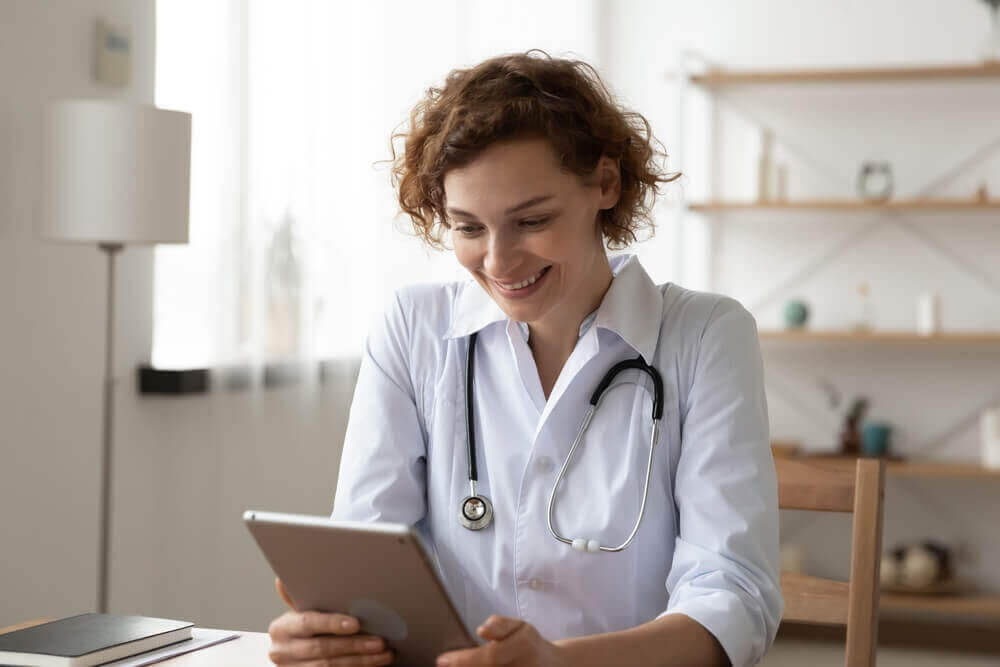 Known more casually as the "Pine Tree State," Maine is the northernmost state on the Eastern seaboard, tucked away along the Canadian border.
Maine is home to a 228-mile-long rocky coastline, sprawling blueberry fields, and the always-popular Acadia National Park. It's no surprise that 4300+ physicians have set up a practice here.
Want to work as a doctor in this beautiful state?
This guide will show you how to get licensed with one of Maine's medical boards.
---
Before You Apply [What You Need]
Maine is one of the few states with two licensure boards — one for osteo and another for medicine.
And there's an entirely different process if you're an aspiring physician assistant.
It can get a little confusing.
So, as we discuss what you'll need to qualify for candidacy, we'll point out which path applies to you.
Medical Education
All roads toward a healthcare career begin with some in-depth medical education or background.
But again, that depends on your path.
MD Applicants
For MD applicants, that means attending a medical school accredited by the LCME (Liaison Committee on Medical Education).
If you graduated from a foreign school of medicine, verify that it was listed in the ECFMG's IMED directory (now replaced by the World Directory of Medical Schools).
If your school wasn't LCME or ECFMG-accredited, you have two alternatives:
Earn a permanent ECFMG (Educational Commission for Foreign Medical Graduates) certificate.
Pass the VQE (Visa Qualifying Examination).
This requirement helps the Maine Board of Licensure in Medicine weed out the unqualified candidates that wouldn't represent the Board's visions.
DO Applicants
For DO applicants, Maine prefers degrees from an osteopathic school accredited by the AOA (American Osteopathic Association).
Postgraduate Training Program
The next requirement is to have some hands-on postgraduate training.
Here's what Maine requires in that regard:
For MDs
If you plan to practice medicine, you have five — yes, five — potential paths:
If you graduated after July 2004: 36 months in a program recognized by the ACGME, CMA, RCPSC, or RCE
If you graduated between January 1970 and July 2004: 24 months in a program accredited with the ACGME, CMA, or RCPSC
If you graduated before 1970: 12 months in an ACGME, CMA, or RCPSC-accredited program
If you completed a combined postgraduate program where both programs are ACGME-accredited with a potential for ABMS accreditation: No additional requirements
If you hold an up-to-date certification with the ABMS (American Board of Medical Specialties): No other requirements
If you're a foreign applicant, you can waive these postgraduate requirements if you hold licensure in another state and have three years of experience.
For more information about international graduates, scroll down to the postgraduate training section on this document.
For DOs
The postgrad requirements for aspiring DOs are far laxer than MDs; all you need is a 12-month internship at an AOA-accredited hospital.
Exams
If you survived medical or osteopathic school, you've likely aced at least one of the exams the Maine Boards accept.
Double-check that you've passed at least one of the following:
USMLE (the United States Medical Licensing Examination)
FLEX (Federation Licensing Examination)
NBME (National Board of Medical Examiners)
LMCC (Licentiate of Medical Council of Canada)
British Isles Credentialing
State Board exam
For DO: COMLEX-USA (Comprehensive Osteopathic Medical Licensing Examination of the United States)
Keep in mind that there's a time limit (and attempt limits) for multi-step exams like the NBME, FLEX, and USMLE.
In other words, you have seven years to pass all three steps and must pass the final step within three attempts.
Learn more about Maine's licensing requirements here (MD) and here (DO).
You Might Receive a Denial If …
The Maine application process is a little longer and pricier than most licensees envision.
Before you dedicate the time and effort to completing your application and gathering the documents, know that the following could ruin your chances:
Fraud or deception in your application
Endangering the safety of patients due to drugs or alcohol use
Inability to perform your duties because of a mental or physical issue
Practicing medicine illegally
Incompetence
Inappropriate or disruptive behavior
Learn more about what counts as "grounds for denial" for licensure in Title 32, Section 3282.

---
Filling Out the Application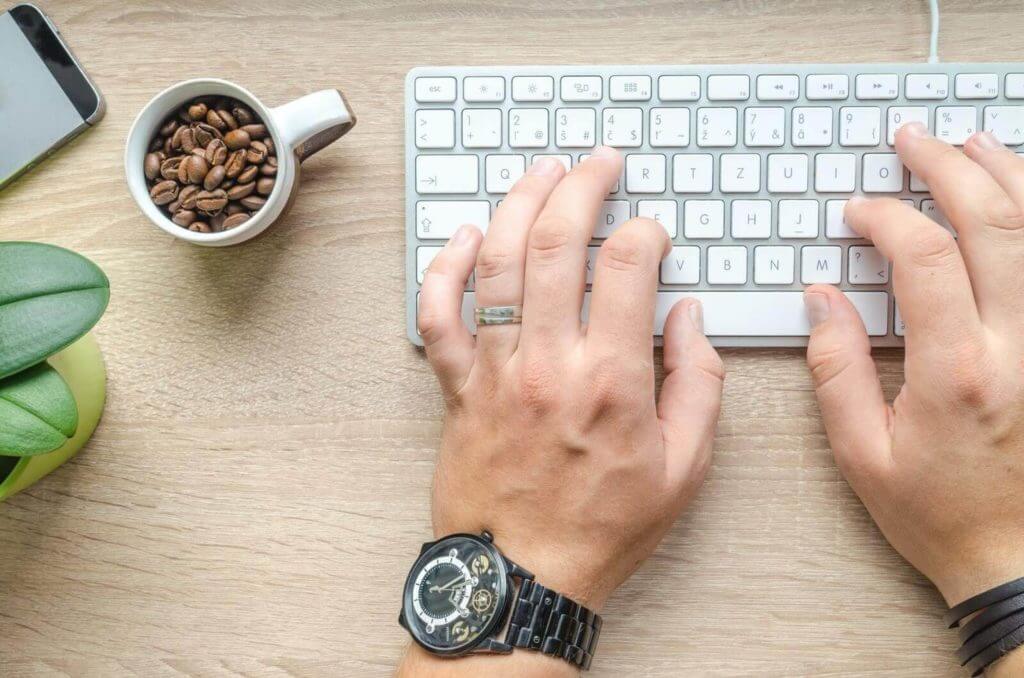 Like many other states, Maine is making the push toward a more convenient process for physician candidates.
While it does cost a little extra ($435 more), it swings the door wide open for aspiring physicians applying to multiple state boards.
It also means no 20-page applications.
The Maine license application process includes a few parts:
Signing Up for FCVS
FCVS (Federation Credentials Verification Service) is an online service offered by the FSMB (Federation of State Medical Boards) to verify credentials.
The goal: save applicants time, money, effort, and postage.
All you have to do is upload your credentials (birth certificate, postgraduate training proof, etc.) to store them in the FCVS database.
Then, you'll choose which state boards you want to apply to, pay the mandatory fees for each sent profile, and wait up to 45 days.
The FCVS will automatically send your credentials to each board for you.
Be ready to upload digital copies of your:
Birth certificate or driver's license
Social security number
Medical school diploma
Fifth Pathway certificate (for foreign applicants)
Marriage certificate (or divorce decree)
Exam history release forms
ECFMG certificate
History of malpractice or disciplinary action
Don't try to cut corners by sending documents directly to the Board.
While waiting for the FCVS to approve your application can take 45 days, the State of Maine won't accept documents from applicants themselves.
Note: This step is mandatory for MD applicants and optional for DOs.
Completing the FSMB's Uniform Application
Although signing up for FCVS was optional for future osteos, the FSMB's Uniform Application (UA) is mandatory for all licensure candidates.
Completing the UA comes with a flat $60 fee, no matter how many boards you apply to.
Let's dive a little deeper into the road ahead.
What's on the Uniform Application?
That's a good question.
The FSMB remains rather tight-lipped about what's on the UA, but that's likely because it's a digital application.
There don't seem to be any PDF copies floating around on the internet.
However, you can expect to discuss the following:
Contact information (phone, address, email, etc.)
Licenses you currently hold (and license numbers)
Medical malpractice claims
Disciplinary actions
Medical employment history
Competency (in other words, are you a good fit to be a physician?)
Every detail matters on such an important document.
It might help to gather these documents beforehand to guarantee you get the dates and exact details correct.
Complete the UA Affidavit
Even though you filled out an "authorization for release of information" form when you enrolled in FCVS, the UA requires another one.
The UA Affidavit simply asks you to verify that everything on your application is — at least to your knowledge — 100% true.
This step requires the help of a notary public.
Sign the form in front of them, add the date, tape down a 2×2 passport-style photo of yourself, and have the notary public complete the rest.
Don't forget to send this document to the correct Board.
If you're applying to the Maine Board of Licensure in Medicine:
137 State House Station (or 161 Capitol Street for UPS or FedEx)

Augusta, Maine 04333-0143
If you're applying to the State of Maine Board of Osteopathic Licensure:
142 State House Station
---
Additional Documents and Proof
Once you complete the steps outlined above, you're officially nearing the end of the licensure process.
The final few steps could include:
Acing the Jurisprudence Examination
Here's the bad news:
While you're well beyond medical school finals and step three of the USMLE, you're not done passing exams quite yet.
In the state of Maine, you can't practice medicine until you pass Maine's Jurisprudence Examination.
And even after passing it, you won't leave it behind in the rearview; you'll have to continue acing it every four years to keep your license current.
What's on the Jurisprudence Exam?
The Maine Jurisprudence Exam is an open-book exam covering topics relating to medical laws and rules in the state.
Key concepts they'll quiz you on include:
Reporting child abuse or neglect
Prescribing controlled substances (like opioids)
Maintaining medical records
Telemedicine practices
Licensure requirements
You need to score a 75% or higher to pass the exam and move ahead with the application process.
Now what happens if you fail?
If you don't pass on the first go-round, you will have to take it again.
But this time, you'll need to score a 100%, or the Board might require an in-person interview.
Maine's Prescription Monitoring Program
Are you in a specialty that allows you to prescribe controlled substances like opioids or scheduled drugs?
If so, you'll also have to enroll in Maine's Prescription Monitoring Program.
In-Person Board Interview
In most instances, applying to either Maine Licensing Board is smooth-sailing.
However, you might have to meet with Board members for an in-person interview if they have concerns about your:
Communication skills
Competency in the clinical setting
Past disruptive behaviors
Improper conduct (either illegal or disqualifying)
Failing the Jurisprudence Exam
A Board interview doesn't indicate an automatic approval or rejection.
It simply means the Board members want to learn more about you before making a final decision on your application.
Background Check
Like many other states, Maine requires some applicants to undergo — and pass — a criminal background check.
However, you can skip this step if you don't plan on applying through the Interstate Medical Licensure Compact.
You can register for a fingerprinting appointment at a Maine IdentoGO facility; don't forget to choose the right Board (osteo or medicine).
How to Know if Maine Approved Your License
Fortunately, you don't have to check your physical mailbox every day waiting for a letter from the Maine Board.
You'll receive a copy of your license from [email protected] in your inbox.

---
How Long Does It Take to Get a Maine Medical License?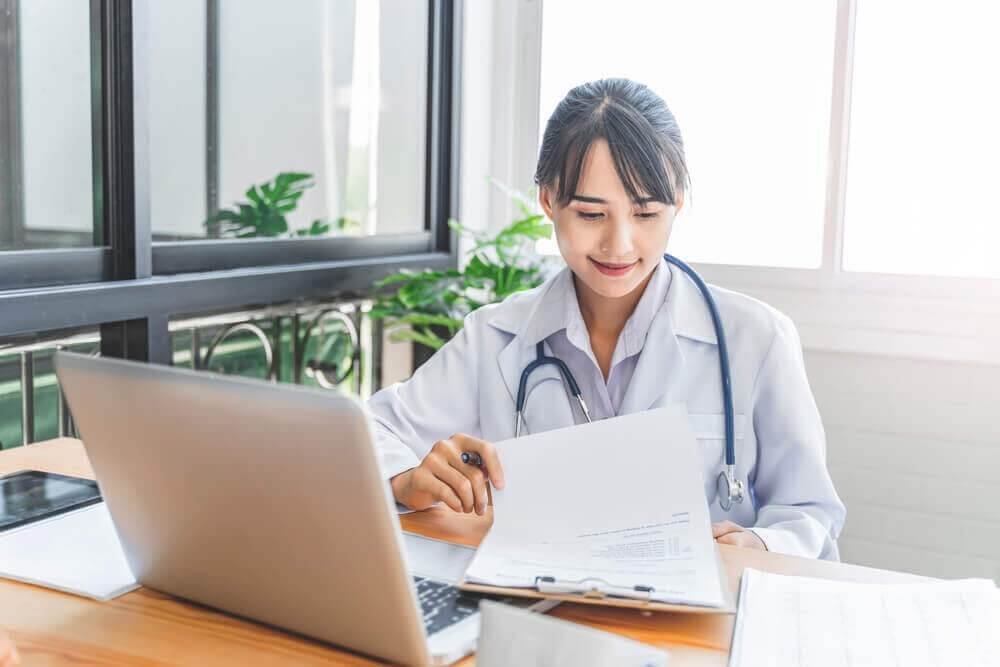 It takes about 45–90 days for the Maine Medical Board to approve or deny a medical license application.
However, that assumes you got a headstart on FCVS and that you didn't run into any roadblocks when filling out your app.
Processing your FCVS application can tack on an extra 45 days or so.
And if you have a spotty past or the Board requests an in-person interview, approval could drag on even longer.
In general, 12–16 weeks is a more reasonable timeline.
Checking the Status of Your Application
If you're still waiting to hear back, you can check the status of your application on Maine's Regulatory Licensing & Permitting portal.
Just key in your name and hit "Search."
It's a good sign if you can find your name in the database; that means the Board has at least received your application.
If you see the word "Pending," that means the Maine Board has yet to decide on your application (but they received it).
You'll also see a checklist of the items, documents, and fees you still owe the Board before they make a final decision.

---
Maine Medical License Cost
Just like attending medical school and scheduling each USMLE step, applying for your Maine medical license forces you to splurge a little extra.
It's somewhere in the ballpark of $1,130.
Over the next 12–16 weeks, you'll have to whip out your Mastercard or Visa for:
License Application: $600
Uniform Application: $60
Initial Jurisprudence Exam: $100
FCVS Profile: $375 (plus extra, if you're applying to several state boards at once)
NPDB Self-Query Report: $3 (For DOs only)
Of course, this estimate doesn't factor in the fees that come along with keeping your license current, like American Medical Association CME and Maine's bi-annual license renewal.
Note: Pay the fees as soon as possible; the Maine Board will delay reviewing applications until they receive all fees.
---
Conclusion
Maine offers a picturesque backdrop from early spring to late summer, but it's more of a tourist hub when the brisk winter chill returns.
Luckily, the State of Maine doesn't have to be your only choice.
That's because, in April 2017, Maine joined 28 other U.S. states in the Interstate Medical Licensure Compact.
Now, you can expedite license approvals, cut application costs, and hold licensure in several states (including neighboring New Hampshire).
Or spend the summers in Maine and the winters down south or out west!
For more information on applying for your Maine medical license, visit www.maine.gov or call the Board at (207) 287-3601.
Subscribe to our email newsletter for expert tips about finances, insurance, employment contracts, and more!