Affectionately dubbed "The Palmetto State" after its state tree, South Carolina has a glowing reputation for its miniature golf courses, bluewater beaches, and historical significance dating back to the Civil War era.
If you're a physician craving coastline weather, family-friendly destinations, and rolling countrysides, South Carolina is the place to be.
All it takes is 12 weeks' worth of patience, $955, and a passion for medicine.
Follow along as we detail how to get licensed with the South Carolina Medical Board (also known as the South Carolina Board of Medical Examiners).
---
Requirements for a South Carolina Medical License
Securing your South Carolina medical license requires you to apply through the South Carolina Board of Medical Examiners (SCBME), part of the South Carolina Department of Labor, Licensing, and Regulation (LLR).
But before you submit your application and attach a hefty $580 check, you need to verify that you meet the state's license requirements.
Otherwise, you'll receive a rejection letter and be short half a grand.
Types of Licenses Offered by the SCBME
The SCBME offers a litany of licenses in the health care arena, including:
Acupuncturist
Anesthesiologist assistant
Auricular detoxification specialist
Auricular therapist
M.D. (medical doctor)
D.O. (doctor of osteopathic medicine)
Physician assistant
Registered cardiovascular invasive specialist
Respiratory care practitioner
South Carolina also lumps M.D. and D.O. requirements into one list, though other medical licenses follow a different pathway.
Other Types of M.D. and D.O. Licenses
You can also apply for a 14-day limited license or volunteer license if you want to care for patients in the short term or only occasionally (and without pay).
Plenty of retired practitioners return to the field to offer free medical care to the less fortunate at charitable clinics with a volunteer license.
As for the temporary two-week license, out-of-state physicians can use it to practice in South Carolina four times per year (eight weeks total).
However, this limited license is just that: limited.
You can only use it if you're practicing under direct supervision or if you're exploring career opportunities in the state.
Education Requirements
All South Carolina physician candidates need a medical education.
If you attended an American- or Canadian-based medical school (M.D.), verify that it is accredited by the Liaison Committee on Medical Education (LCME).
Or, if you're an osteopathic medicine graduate (D.O.), check that your school is accredited by the Commission on Osteopathic College Accreditation (COCA).
Post-Graduate Training Requirements
In keeping with the trend, South Carolina's post-graduate training requirements depend on whether you're a U.S., Canadian, or foreign applicant.
Aspiring physicians from the U.S. or Canada need just one year of post-graduate training at a Board-approved residency program.
If you're a physician from abroad, it's far more complicated, requiring you to have either three years of progressive residency training, or:
One year of residency training if you've maintained at least five years of licensure in another U.S. state without disciplinary action on your record
Completion of a Fifth Pathway program plus three years of progressive post-graduate training in an ACGME- or AOA-accredited program
Completion of a Fifth Pathway program plus AOA or ABMS board certification or eligibility
Completion of a Fifth Pathway program plus one year of progressive post-graduate training board certification from a specialty board
You can also skip post-graduate training entirely if you hold a position as a full-time assistant professor at a U.S. medical school.
In that case, one year of teaching is equivalent to one year of post-grad.
Examination Requirements
You didn't scatter a three-part exam over half a decade to let your accomplishments go unnoticed.
If you're planning to practice medicine in the State of South Carolina, there's a long list of accepted exams:
Comprehensive Osteopathic Medical Licensing Examination (COMLEX-USA)
Federation Licensing Exam (FLEX)
Medical Council of Canada Qualifying Examination (MCCQE)
National Board of Medical Examiners (NBME)
National Board of Osteopathic Medical Examiners (NBOME)
United States Medical Licensing Examination (USMLE)
Written state exams prior to 1976 (see the Examination Alternatives section below for more info)
You can also combine exam steps if you aced them before 1999.
Examination Alternatives
If there's a ten-year gap between passing these exams and today, you'll also need to pass either the Special Purpose Examination (SPEX) or Composite Osteopathic Variable-Purpose Examination (COMVEX).
Or, you can bypass all testing requirements if you:
Earn 150 hours of continuing medical education (CME) within the last three years.
Now that you've verified your education, post-graduate training, and examination prerequisites, it's time to start your application.

---
How to Apply for a License With the LCBME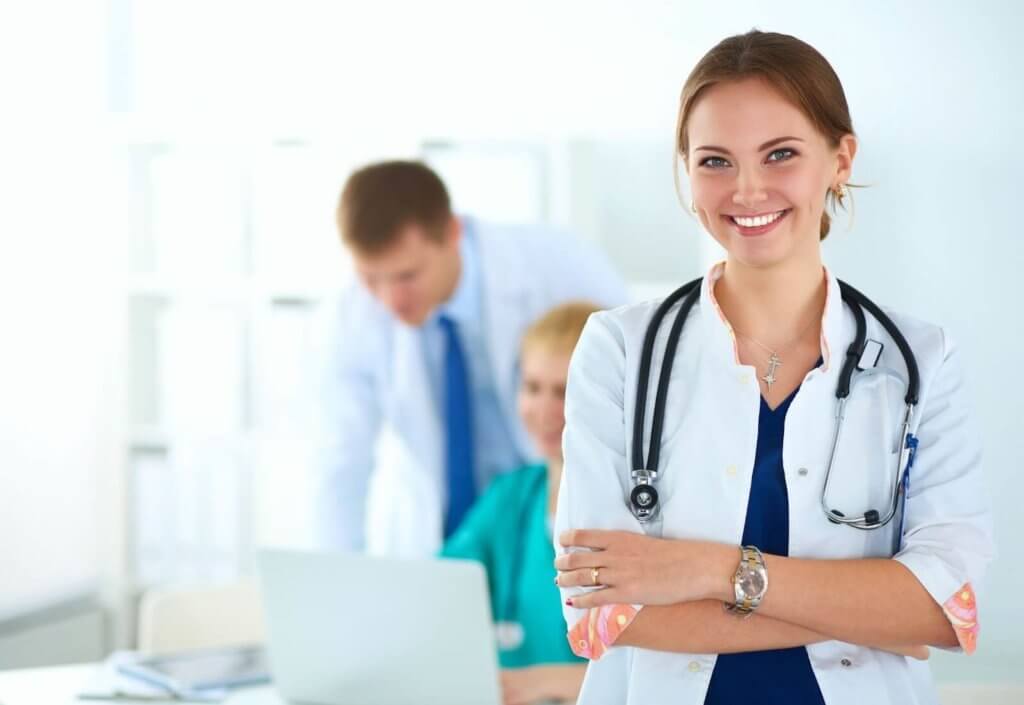 The South Carolina Board of Medical Examiners offers both an electronic and paper version of its medical license application.
But which application method is right for you, and what should you expect?
Paper vs. Electronic Application
If you're a first-time applicant, it'll come down to preference.
The paper application is easy to print, complete by hand, and mail to the Board alongside your supporting documents.
However, it's not a fillable PDF, meaning "by hand" literally means by hand.
If you choose the digital version, you'll gain access to a PDF you can type in and upload, dodging the USPS.
Convenience-wise, the electronic version and its online portal are the clear victors here.
Note: Only first-time applicants can use the digital version.
What's on the Application?
The official South Carolina application to practice medicine is your standard app, requiring the following details:
Contact information (name, address, email, phone number)
Your congressional district, which you can find at scstatehouse.gov
Why you want to practice in South Carolina
Professional education, including attendance dates
Internships and residency programs, even if you didn't complete them
Examination records
Past licensures (don't forget your license numbers)
Where you plan to practice
Medical practice employment history, if applicable
Double-check the details and numbers before moving ahead to the personal history questions.
Forgetting to add even a post-graduate training program by accident could trigger an automatic rejection.
Note: Not including your social security number to check for owed child support will result in an automatic denial.
Personal History Questions
The Personal History section is where you'll delve into the topics you're maybe not too proud of (click here to jump down to the Criminal Background Check section).
For example, if you've ever been suspended, had a malpractice suit filed against you, or have an underlying mental illness, you'll have to disclose it.
All you have to do is check the box for yes or no.
'Yes' answers require further explanation on a separate sheet of paper.
Above all, the SCBME is looking for honesty; a truthful 'yes' response might not ruin your physician dreams, but a lie almost certainly will.
The Certifying Statement
The Certifying Statement is your legal promise that everything written on your application is accurate to your knowledge.
Print and sign your name, and add today's date in front of a notary public.
Don't forget to tape a 2×2, passport-style photo snapped within the last six months as your photo ID.

---
Supporting Documents and Proof
The South Carolina Medical Board won't process your application until you submit additional proof and documentation.
Here's what that means for you:
Primary Proof via FCVS
South Carolina is one of the 14 states and territories that require applicants to register for the Federation Credentials Verification Service (FCVS) to fulfill the primary source verification requirement.
Available, thanks to the Federation of State Medical Boards (FSMB), FCVS allows aspiring physicians to upload primary documents on the platform.
It's the Board's way of verifying that you are who you claim to be.
Instead of submitting these documents to the State Board of Medical Examiners directly, FCVS will accept:
Birth certificates
Divorce decrees and marriage certificates
Naturalization certificates
Test scores
Diplomas and education certificates
It costs $375 to create a single profile on FCVS.
However, if you plan to apply to other state licensing boards at the same time, each additional profile comes at a steep discount: $65.
Criminal Background Check (CBC)
After you submit your application, the Board will send you an email describing the criminal background check requirements.
Keep an eye on your inbox (or on your mailbox).
This requirement isn't unique to South Carolina. But in this state, it's part of the Medical Practice Act (Chapter 47) to prove that all licensed physicians have sound moral and ethical compasses.
Physician Profile (AMA or AOA)
All applicants need to create a physician profile on either the American Medical Association (for M.D. applicants) or the American Osteopathic Association (for D.O. applicants).
Arrange for the platform to forward your profile to the Board.
Required Forms
South Carolina also has a collection of forms to accompany your application.
Additional forms include:
Malpractice claim forms: This is only necessary if you've been named in a malpractice suit.
License verification: Only necessary if you hold licensure elsewhere; fill out the top, and send the entire sheet to the board where you're licensed.
Affidavit of eligibility: Verifies you're a lawful resident of the U.S.; if you're an immigrant, you'll have to supply extra documentation.
Refer to the requirements and instructions PDF to learn which immigration documents the state accepts.
Note: Knowingly lying about your immigration status is a felony with a punishment of up to five years in prison and/or fines.
Letters of Reference and Recommendations
Fortunately, the South Carolina Board requires one less step than it did a few years ago: no more reference letters or recommendations.
This new rule went into effect in November 2017 and can save you a great deal of time when applying.
Other Documents and Proof You Need to Submit
Whether you're filling out a digital or paper application, the Medical Board also requires a copy of your photo ID — state-issued, military, passport, or driver's license — and a copy of your Social Security card.
If your current name doesn't match your birth certificate, exam scores, or medical school diploma, attach a copy of your name-change form too.
Send these files in the mail to:
South Carolina Board of Medical Examiners

P.O. Box 11289

Columbia, SC 29211
Or, upload them in the online portal if you decide to fill out a digital app.
Forms You Can't Submit Directly
There are certain forms and documents that the Board won't accept unless mailed directly from the issuing institution.
That includes past license verification, FCVS credentials, your background check, and your AMA or AOA profile.

---
South Carolina Medical License Cost
A South Carolina medical license costs at least $955, a far steeper price tag than some other U.S. states.
Here's a complete fee breakdown:
Application Fee: $580, paid to the LLR Board of Medical Examiners
FCVS: $375 plus extra fees if you apply to other participating boards
Extra Wall Certification (optional): $50
Bi-Annual License Renewal (optional): $155
While the LLR is rather tight-lipped on their criminal background check process, you'll likely face a fee there, too.
In total, you'll spend up to $1,160 within your first two years of licensure, and that doesn't factor in additional physician expenses, like continuing education credits.
---
How Long Does It Take to Get a South Carolina Medical License?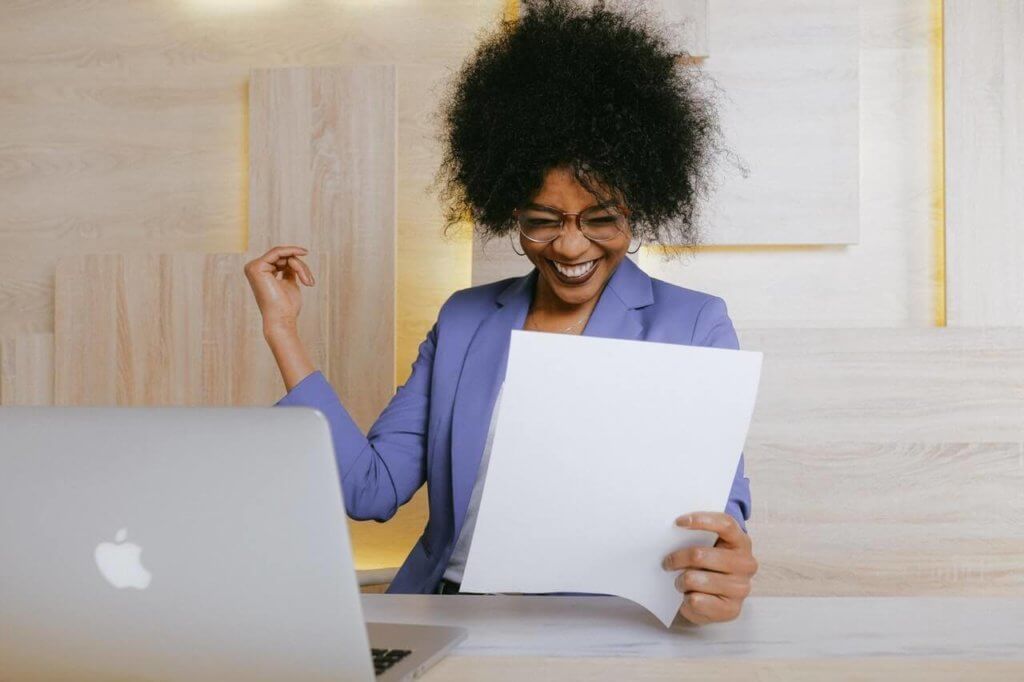 It takes about 12–14 weeks — or about 2–3 months — to receive your South Carolina medical license under normal circumstances.
The Board promises to process all prospective licensee applications within 15 business days.
After 15 days come and go, you have two options:
Call the Board to ask about the status of your application.
Log into the LLR portal to check for updates.
The SCBME may delay processing if you forget to upload supporting documents or don't supply the Board with viable fingerprints.
Waiting for your FCVS application to roll through can also tack another 45 days onto your wait time.
But there's no rush.
South Carolina's application portal will save your progress for 12 months, allowing you ample time to gather and send the required paperwork.
Note: If you don't finish your application within a year, you'll sacrifice your progress and the fee.
---
Conclusion
By earning your medical license in the Palmetto State, you join the ranks of over 6,500 fellow South Carolina physicians caring for the state's great citizens.
Unfortunately, South Carolina isn't a member of the Interstate Medical Licensure Compact (IMLC).
But if you live far enough from the coast, holding a license in South Carolina and Georgia or North Carolina might still be an option for you.
Learn more about your application by calling the Board directly at (803) 896-4500 or sending an email to [email protected].
Subscribe to our email newsletter for expert tips about finances, insurance, employment contracts, and more!