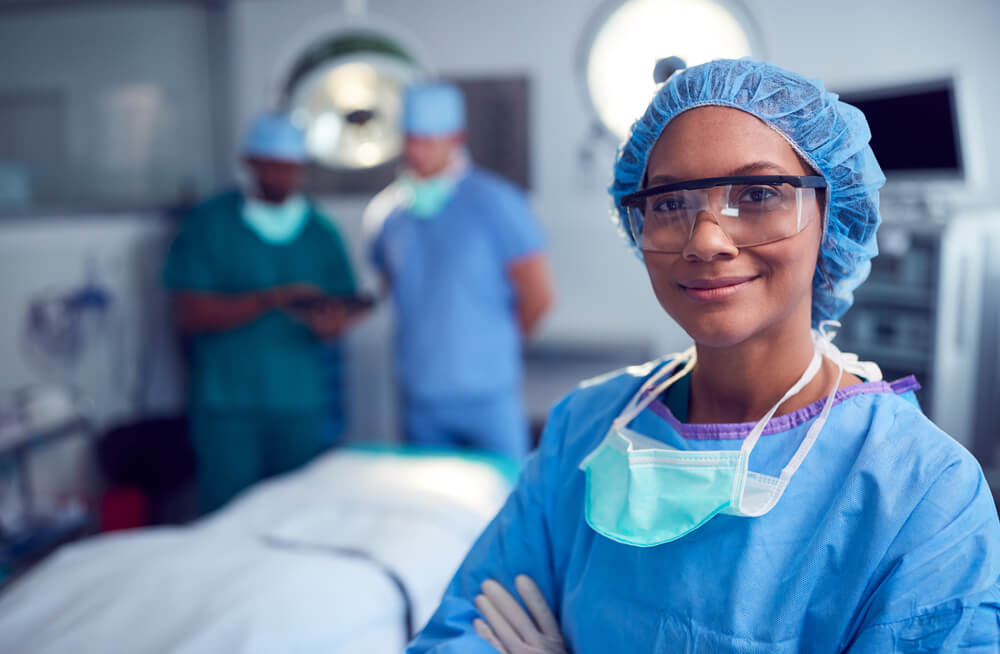 The job title of a trauma surgeon often comes with an idea of intense stress and long work hours.
Like many physician specialties, roles within this field are varied. Trauma surgeons may work with vascular patients, in pediatrics, or as a registered nurse in trauma surgery.
Yes, a trauma surgeon's job is critical, but that doesn't make a trauma surgeon unable to manage their work-life for their benefit.
Since trauma surgeons have such a high-paced and demanding work schedule, ensuring that they get the best pay for their dedication should be a top priority.
The life of a trauma surgeon greatly differs from one surgeon to the next, based on various factors.
We will also discuss how a trauma surgeon can boost their annual salary through:
Experience
Location
Type of Practice
Annual Incentives
Subspecialties
Employment Contract Negotiation
We will also break down how best to manage a trauma surgeon's salary to keep more of it in pocket and progress toward retirement.
---
Average Salary of a Trauma Surgeon
According to Salary.com, a trauma surgeon's average annual salary in the United States is $408,000.
Medscape does not specify a reported annual salary for trauma surgeons but has a reported salary of general surgery at $364,000. Trauma surgeons, because of the intensity and time-sensitivity of the field, would expect to make more than a general surgeon.
A little over half of general surgeons are happy with their compensation.
How about trauma surgeons? Do they feel fairly compensated?
Regardless of the majority's feelings, you can take actions that will ensure you get the compensation you deserve.
---
Factors That Affect Trauma Surgeon Salaries
Many factors can increase or decrease the salary range of a trauma surgeon. You can maneuver some of these factors to improve your ability to earn higher than the average base salary.
Others are simply factors that cannot be changed but still affect salary nevertheless. Having this knowledge base can help you know your fair market value and do what you can to put the salary odds in your favor.
Years of Experience
Every physician starts out earning as a resident. According to the Medscape resident salary report, a resident surgeon can earn as much as $65,700 per year, depending on the subspecialty.
This same report shows that this number will increase each year of residency.
As an entry-level trauma surgeon, once you gain experience, your pay should increase as well. According to Salary.com, you can be gaining $20,000 more than the national average after you have just five years of experience under your belt.
Interestingly enough, after the first five years, the salary will only jump another six to eight thousand with five or more years of experience earned.
Location
Just as with any career, the amount of compensation that a trauma surgeon would earn per year is dependent on the cost of living in the chosen location. And, further, on the current demand in the trauma surgeon field at that time.
The HealtheCareers website breaks down the average salary for trauma surgeon jobs in each state.
According to their compensation data, Minnesota was the highest paying state for trauma surgeons, offering $500,000 to full-time trauma surgeons.
Coming in at second place was New Hampshire, with $450,000 as the average trauma surgeon salary. New Jersey and Washington State tied for third with $430,000 as the base salary for a trauma surgeon.
As a whole, their data pattern shows that the northeast is the highest-earning area for trauma surgeons.
Even within states the pay rate varies. According to Salary.com, trauma surgeons in San Francisco make $449,258 in the 25th percentile and $701,668 in the 90th percentile. In Los Angeles, these figures are $406,482 and $634,858, respectively.
Related: 10 Best States to Practice Medicine
Type of Practice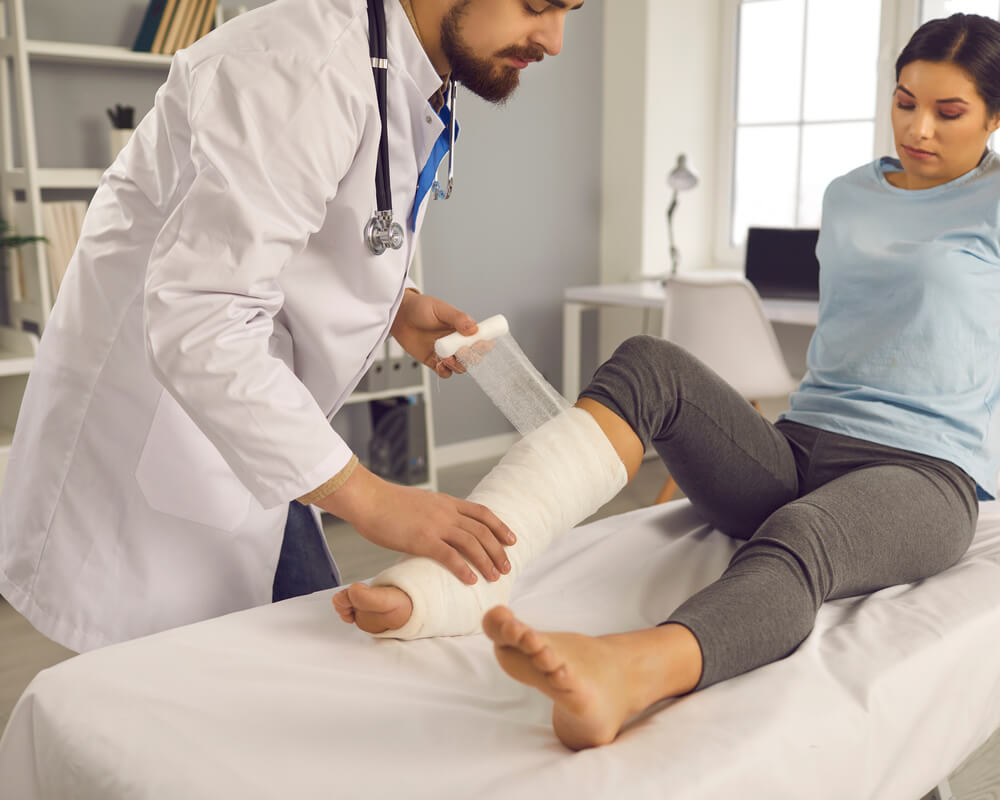 Different practices have the ability to hire a trauma surgeon at a particular pay scale due to profit and demand.
Trauma Center
The pay of a trauma surgeon in a trauma center is among the top because this is the most popular type of healthcare facility to use a trauma surgeon.
There are several different levels of trauma centers. Depending on whether you work at a Level I, II, III, or IV trauma center, your pay could increase incrementally with each level reached.
Along with a level, the pay and work hours depend on the trauma center's size and location.
Even if a trauma center employs you, you may need to go directly to the emergency room and work alongside an ER doctor.
Private Practice
In private practice, a trauma surgeon is often one of a group of surgeons who take shift work. Many hospitals seek the aid of private practices for contract work to help treat trauma patients.
This path has the greatest potential for high earnings due to the ability to set your own income and profit-sharing.
Government
There is a great need for trauma surgeons in the military to patch up wounded soldiers. Granted, this may not be the position with the highest pay, but the benefits will count for much of your income.
For example, military physicians almost always have their student loan debt forgiven, and they offer high-quality insurance and retirement benefits.
Academic
Working in the academic field as a physician earns the lowest salary. Although, this may be an excellent choice for a physician who is nearing retirement but wants to continue working a few more years.
Annual Incentives
Trauma surgeons have the opportunity to add to their base salary with annual incentives. The amount of yearly incentive that a trauma surgeon will receive depends on a variety of factors.
For example, more prominent organizations will pay higher annual incentives because they have a higher profit rate than smaller organizations.
The amount of experience that a trauma surgeon has also affected incentive. According to Medscape, a general surgeon would get an annual incentive of 11% of their total compensation. Still, most don't earn the entirety of their potential bonus.
Perhaps one of the biggest factors that affect incentive is the location of the healthcare system that employs a trauma surgeon.
According to Doctor-salaries.com, Pennsylvania, New York, California, and Washington State offer more than $20,000 in annual incentive bonuses.
Trauma surgeon jobs in Colorado earn, on average, $10,000 in incentives, and Ohio offers even less, at $2,500 on average.
Participate in Research and Development
Any way you can solidify your skills and experience will help you advance your career and make you a sought-after physician. As a trauma surgeon, you can participate in research and development to accomplish this.
As you have your name attached to new and developing procedures and studies, you add more value to your position as a surgeon. Which you can use as leverage when entering a contract negotiation.
Related: Can You Negotiate Physician Contracts?

---
Trauma Surgeons and Their Student Loan Debt
A trauma surgeon's level of education is high. With each year of medical school and residency, surgeons may rack up more debt. Once they complete their training, surgeons need to find the best way to pay back their medical school loans.
Luckily, physicians have a few different options in repayment of this considerable debt. Most of these repayment plans take into consideration your income to determine a viable monthly payment.
To help determine the best option for you, our expert team is trained to find the quickest way to pay off your medical school loans — without putting too much strain on your finances.
---
Subspecialties for Trauma Surgeons
It takes a lot of training and strong nerves to be a trauma surgeon. A trauma surgeon can hone their skills even more by pursuing a subspecialty in their field of medicine.
These three are the most popular.
Orthopedic Trauma Surgery
Orthopedic surgeons claimed the top spot in Medscape's annual salary survey. The average orthopedist can earn $511,000 per year. If you would be willing to do an extra few years of fellowship, you can make this higher salary.
Critical Care Surgery
It can be hard to determine the job description of a critical care surgeon as opposed to a trauma surgeon. Basically, the only difference is that critical care surgeons are responsible for surgeries that keep a patient alive.
Are we sure this is a sub specialty of trauma surgery?
According to the Medscape annual survey, this type of surgeon reportedly earns $355,000 per year on average.
Acute Care Surgery
Acute care is a newly developing field in trauma surgery that is getting a lot of attention. In fact, it is predicted that all trauma surgery will be shifting to this type of surgery in the future.
Trauma surgeons who want to stay up-to-date on latest developments and earn themself a spot in the new field need to keep abreast of the news in this area. Having an education in trauma acute care can make you more money in the future.
---
How to Negotiate Your Trauma Surgery Employment Contract
Armed with the knowledge of the market value and factors that affect trauma surgeons, you can negotiate your contract to match or beat those numbers.
A complete employment contract should include fully explained information on:
Compensation and benefits
Duties and responsibilities
Partnership and ownership agreements
Begin and end dates
Restrictive covenants
Termination details
Insurance requirements
Negotiation Tactics
A physician will always have a lot of bargaining power due to the shortage of physicians in the nation. However, when applying for a position, it's unlikely they're the healthcare facility's only candidate.
Learning the correct way to enter and proceed with negotiation of your employment contract will help you stand out as the best candidate.
This list of negotiation tactics will give you a quick overview of what to do (and what not to do) when entering an employment contract negotiation.
Do's
Do ask for more than you really want.
Do research your employer and the competition.
Do have a reason behind your requests.
Do be flexible.
Don'ts
Don't make the first offer.
Don't accept the first offer.
Don't lie, bluff, or exaggerate.
Your negotiation tactics can change depending on the setting of the practice you want to work with.
If you are negotiating with a hospital, check out this Annotated Model Physician-Hospital Employment Agreement released by the AMA. This hefty book will give you all the information necessary to negotiate your employment contract.
The AMA also created a book similar for when a physician is entering into negotiation with a private group.
Granted, these books are a lot to read through and contain a huge chunk of information to digest. As a physician, your time is valuable. You can save the price of that book and put it toward time and effort saving resources.
At Physicians Thrive, we've helped thousands of physicians with their contract negotiation process.
We have a team of experienced compensation specialists and attorneys. Together they'll pick apart your contract terms and make sure you are fairly compensated and protected long term.
Most physicians aren't aware that entering a contract isn't the only time when they have the power to review and change their contract.
Physicians should also have a contract review when:
Entering or renewing a contract
Changing compensation packages
Renegotiating a contract
Exiting a contract
Transitioning from employee to partnership
Interested in learning a bit more about this subject? Read The Definitive Guide to Physician Contract Review

---
How Disability Insurance Protects a Trauma Surgeon's Salary
The next best thing after a solid employment contract to protect your income is disability insurance. You may be wondering how that could be so, considering that it would actually become another expense to pay.
Unfortunately, suffering an injury or illness, making you unable to work for a few months to a few years, is not uncommon.
As a trauma surgeon, your job puts you under a lot of stress. As a physician, you know the effect that stress can have on the body and the mind. You could endure so much of it that you develop a disability.
There is also the ever-present risk of suffering a disabling injury due to an accident. Whatever the reason, if you are rendered unable to work, how will you provide for your family or maintain your current lifestyle?
This is why having disability insurance is such a vital part of protecting your income. Finding the right disability insurance plan can be difficult and expensive.
We have experience finding the most affordable and reliable disability insurance plans for physicians just like you. Give us a call, and we'll set you up with a plan that provides the best protection for your current situation.
Related: How to File a Disability Insurance Claim for Physicians

---
Building a Retirement From Your Salary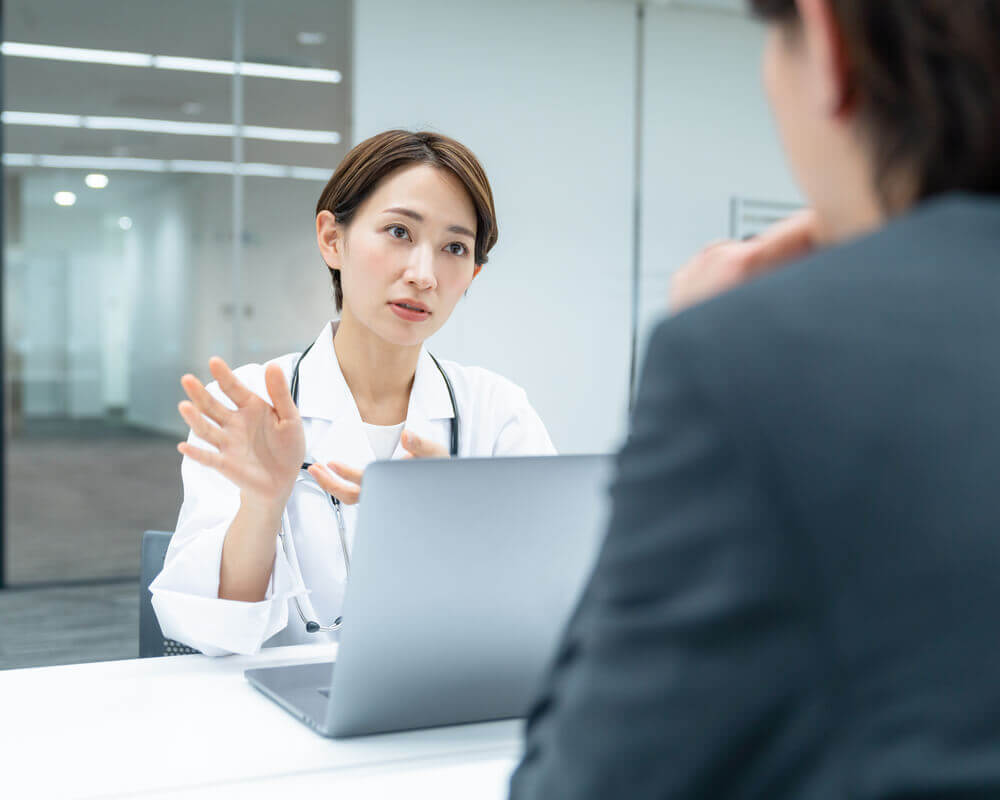 First, secure the best income you can for your positions and experience. Then protect it with a fair contract and disability insurance. Your final step is to keep your income sustainable and provide for your remaining life expenses.
A big part of this step is setting up the best retirement plans and smart investments. The options for retirement funds available are different depending on your type of employment.
For the Employed
Trauma surgeons employed by a trauma center or other for-profit healthcare facility can enroll in a 401k retirement plan.
403B retirement plans are only available for those who are employed by not-for-profit facilities. This would apply to trauma surgeons who work for the military.
Related: What Physicians Should Know About 457 b Deferred Compensation Plans
For Private Practice
Trauma surgeons who participate in private practice can also take advantage of a 401k plan. Since they are part owners of the practice, they can also set up some other retirement funds such as profit sharing.
For Both
Roth IRAs are popular additional forms of retirement savings. Both employed and self-employed physicians can use them.
Among these options above, physicians with higher income can take advantage of many investment opportunities to high earners.
To learn more about how to set yourself up for a carefree retirement, contact our financial planning department.

---
Effective Tax Planning
Our financial planning services can also help you find ways to save thousands of dollars through effective tax planning.
Our professional team can help you check for tax deductions, credits, and exemptions. The less you pay in taxes each year, the more you can save for the future.
---
Trauma surgeons require more training than a general surgeon and learn to be cool under pressure just to survive the job.
With this high demand on your nervous system and mental capacity at work, you should do your utmost to make your personal life as simple as possible.
Physicians Thrive can help you achieve that by helping you make the most of your salary and ensuring your finances are where they should be.
Subscribe to our email newsletter for expert tips about finances, insurance, employment contracts, and more!