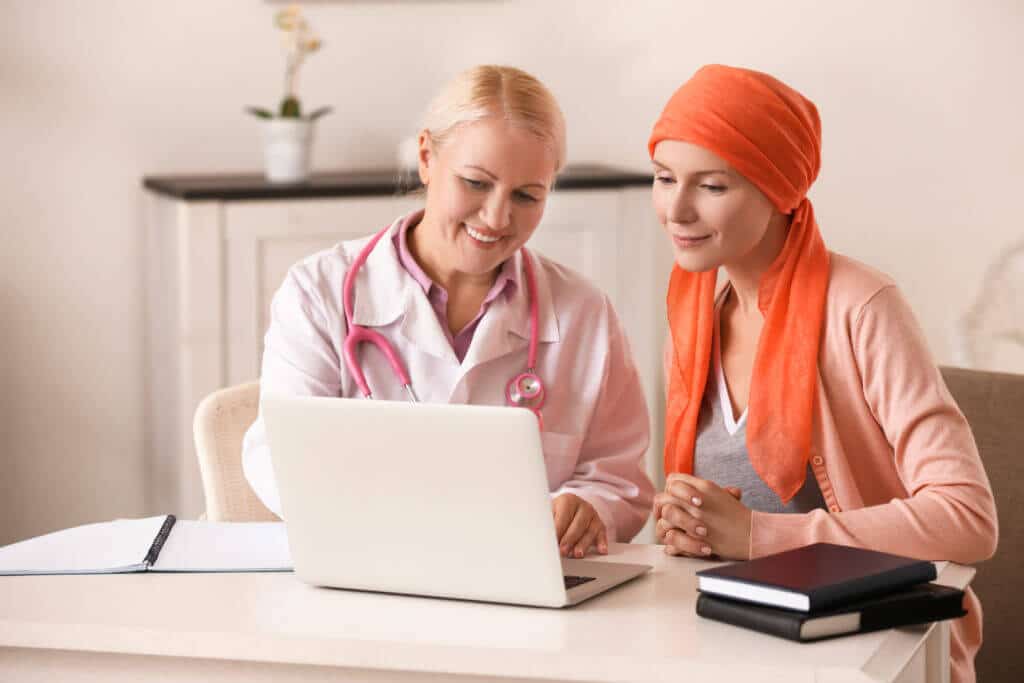 With four years in medical school, four years in residency, and one year of postgraduate training, radiation oncologists have some of the longest training programs of all medical specialists.
So by the time you're board-certified and eligible to practice, you're eager to start earning a competitive salary.
But what exactly should that salary be? How much are radiation oncologists actually making each year?
We're about to answer the question that so many radiation oncologists have:
Is your radiation oncology salary at fair market value?
---
Who Determines Fair Market Value?
What exactly is fair market value?
Fair market value, or FMV, is a standard by which hospitals and physician employers pay their physicians and medical staff, based on the job they perform and where they perform it.
In most cases, medical centers and large healthcare systems hire third-party agencies to provide them with an FMV opinion for each specialty. These third-party agencies determine fair market value by comparing the compensation data amongst various surveys.
Regulatory guidance recommends that fair market value cannot be determined by the findings of one survey alone. An official FMV opinion must consider the findings of various reports and surveys so as not to judge fair market value by the highest or lowest percentile of salaries in any given field.
The determination of fair market value takes a variety of factors into consideration, including geographic location, physician experience, and if there is a shortage of physicians in that specialty. It is important for all physician employers to pay fair market value, as a proper compensation arrangement is key to complying with the federal Stark Law.
The Stark Law is a healthcare fraud and abuse law designed to ensure that neither physicians nor hospital groups get kickbacks for referral services. In short, it prevents physicians from referring patients to other facilities and other physicians if the referring physician has a financial relationship with those entities. All physicians are required by law to comply with the Stark Law, including radiation oncologists.
---
How Much Do Radiation Oncologists Make?
So how much do radiation oncologists make per year? Depending on who you ask, the numbers vary.
The Bureau of Labor Statistics does not provide median average salary specifically for radiation oncologists, but other agencies do. Here is a snapshot of what various groups and websites have declared the low, average, and high radiation oncologist salary to be:
| | | | |
| --- | --- | --- | --- |
| | Low | National Average | High |
| American Medical Group Association (AMGA) | | $449,891 | |
| Medical Group Management Association (MGMA) | | $477,807 | |
| Value MD | | $385,000 | $787,000 |
| Merritt Hawkins | | $400,000 | |
| Payscale | $154,563 | $317,134 | $555,4578 |
| Salary.com | $304,660 | $414,110 | $531,450 |
Why is there such variance between the lowest and highest level radiation oncologist salaries?
There are several factors that account for a physician's pay, regardless of the specialty.
The geographic region in which a physician works plays a large role in determining fair market salary. Your level of education, certifications, and the number of years of experience are also factors. According to Value MD, radiation oncologists with decades of experience under their belt can earn as much as $787,000 per year.
Related: What Physicians Need to Know About Restrictive Covenants
---
Radiation Oncology Salary Ranges by Location
According to data gathered by the Medical Group Management Association (MGMA), earnings also vary considerably by geographic region.
Radiation oncologists in the Southern region of the United States earn an average of $420,000 per year. The next highest-paying region is the Midwest, with a median average radiation oncology salary of $337,503. Radiation oncologists in the Western region earn a median salary of $324,352, with specialists in the Eastern region earning the least at $120,000 per year.
There is a good explanation for why physicians in the South and Midwest earn considerably higher salaries. It has to do with supply and demand.
In general, states along the Eastern seaboard and in the West have a much easier time recruiting top-tier physicians, across all specialties. Rural states, such as those in the South and Midwest, have a much more difficult time recruiting high-quality physicians and retaining them.
Metro areas in the east and west coast states, despite their higher cost of living, tend to pay physicians less than physicians in rural areas. And that's because there tends to be a greater shortage of physicians in rural areas, down south, and in the Midwest.
In addition to lower salaries, it's also common for physicians in metro areas to receive smaller signing bonuses and incentives. The cost of living in New York City may be among the highest in the country, but that does not mean that NYC radiation oncologists make more than their counterparts in other areas of the United States.
Rural States are Facing a Shortage of Radiation Oncologists
A study conducted by the American Society for Radiation Oncology declares that 9 in 10 radiation oncologists work in urban and suburban areas. Between the years 2012 and 2017, the percentage of radiation oncologists working in rural areas has dropped from 20% to 13%.
In states where there is the greatest shortage of physicians, such as Wyoming, Oklahoma, and Mississippi, physicians may also be eligible to take part in loan forgiveness programs to pay off their student loans.
For example, for a two-year commitment, the state of Wyoming will pay up to $40,000 towards the cost of loan repayment. The state of Oklahoma offers repayment of $200,000 in loans for a four-year commitment. Idaho has a loan repayment program that pays up to $100,000 for a four-year commitment.
Keep in mind, eligibility into loan forgiveness programs varies by state. In many states, these programs are only eligible for primary care physicians, which is the area of medicine with the greatest shortage of physicians. However, certain states have shortages of physicians in various specialties as well.
---
Radiation Oncology Salary by Gender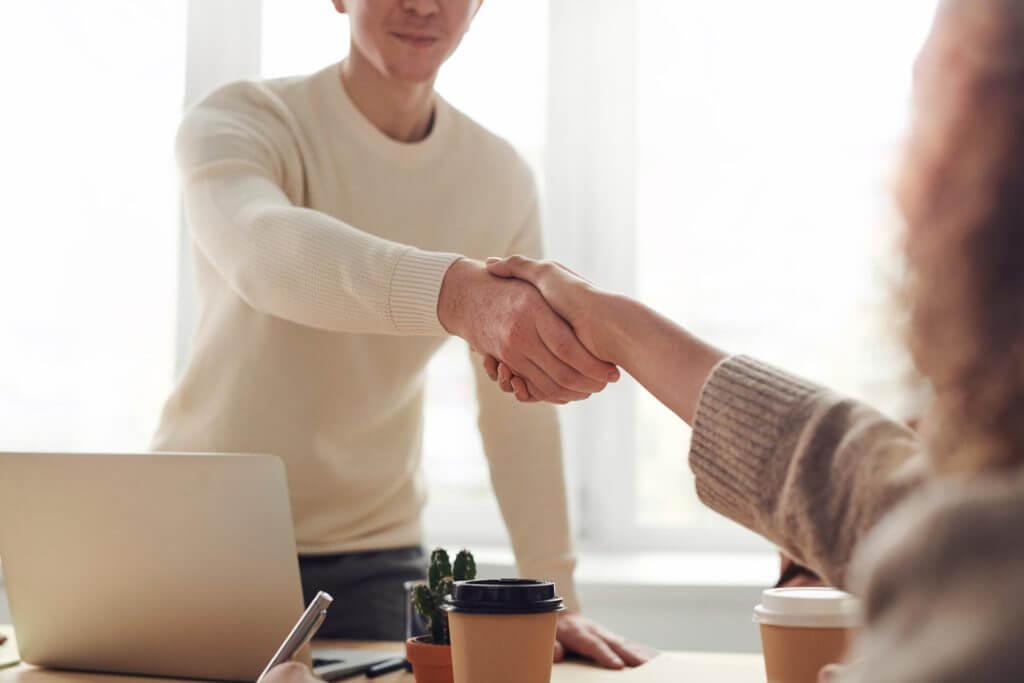 Like all subspecialties of medicine, a gender wage gap exists between men and women. Radiation oncologists have one of the smallest gender wage gaps of any specialty.
The Doximity Third Annual Physician Compensation Report indicates that the highest gender wage gap among all specialties is in pediatric pulmonology, with female physicians earning 23% less than their male counterparts. Female ENTs and urologists earn an average of 22% less.
As for radiation oncology, women earn just 9% less than their male counterparts, making it the 3rd top specialty with the lowest gender wage gap. The only specialties with a smaller gender wage gap are hematology, at 4% less, and rheumatology, at 8% less.
Male radiation oncologists earn an average of $492,000 per year. Female radiation oncologists earn an average of $450,000 per year.
---
Performance Also Affects Your Salary
Depending on your employer, you may also be eligible to earn bonuses in addition to your base salary, either in the form of signing bonuses or performance incentives based on wRVUs.
wRVU is an acronym for the Work Relative Value Unit of every service or procedure you provide. Every medical procedure and interaction has a different wRVU based upon the amount of skill, time, and effort it takes to provide the proper patient care for that service.
Most physicians are required to reach a minimum of wRVUs in a given month or payment period. Some hospital groups provide radiation oncologists who exceed their minimum wRVUs with an added incentive bonus.
Learn more about wRVUs here or CPT codes here!
---
The Importance of Contract Review
Regardless of your gender, years of experience, or region, there is one way to ensure that you are being paid fair market value as a radiation oncologist:
Almost all physicians in all settings will be presented with a physician employment contract when offered a position with a new hospital, practice, or medical group.
The burden lies on each individual physician to conduct a thorough contract review in order to protect their financial interests, future income, and earning potential.
How much a radiation oncology physician makes varies by both region and experience.
A contract review specialist will know if your contract indicates fair market value and includes a fair signing bonus for a physician in your region with your credentials.
What Does a Contract Review Specialist Do?
A contract review specialist doesn't just review your contract to make sure that you're being paid fair compensation. They'll look at everything.
Termination clauses. Hours, scheduling, and responsibilities. Insurance premiums. Vacation days and paid time off. Relocation expenses. Benefits. Retirement savings plans. CME requirements and reimbursements. Contract review specialists look at all of it.
A contract includes all of the relevant terms of your employment, as well as the terms relevant to ending a contract or renewing one. A contract review specialist will review your contract in-depth and may even be able to negotiate better terms for you before you sign.
And while you might be excited at the prospect of starting a new job, especially when you're just out of residency, a contract review specialist can also let you know when it's time to walk away from a job offer.
It's important to know that a contract review specialist will work for you, not the employer.
---
How to Manage Your Salary and Build Wealth
Many radiation oncologists enter the field of medicine because they're passionate about patient care and treating cancer patients with radiation therapy. But choosing to work in this field also offers you the excellent potential to build wealth over the course of your career.
Regardless of your specialty or area of medical expertise, there are four things that all physicians need to do in order to protect their assets and build wealth.
As a radiation oncologist, you have the potential to earn tens of millions of dollars throughout the course of your career. It's crucial to know what steps to take to protect your own interests, build wealth, and protect your financial future both for yourself as well as your dependents and heirs.
Plan for Retirement Early in Your Career
Most radiation oncologists finish their residencies and training around the age of 30. Professionals in other fields, who start working full-time right out of college, could be ten years ahead of you in terms of retirement savings by the time you sign your first employment contract and start your first full-time job.
But with the large salary you can earn as a radiation oncologist, you can save millions more for your retirement if you take the right steps.
Invest in retirement accounts, such as 401ks, and deferred compensation plans, such as the 457(b) and 403(b). Maximize contributions in order to reduce your taxable income. Diversify and grow your savings by putting funds into varying investment vehicles, especially ones that provide tax-free income. Take advantage of all tax-savings strategies and secure your future income with disability insurance.
There are many components to protecting your future income, building wealth, and providing financial security for your family. A financial planner can help you accomplish all of those goals.
Learn all of the many ways you can save on your taxes by checking out our tax planning library!
---
So how much does a radiation oncologist make?
Annual salary figures vary based upon your level of experience, certifications, and region, but the average radiation oncologist salary hovers at about $400,000 per year.
The need to fill radiation oncologist jobs is growing, as is the case with physicians in general. Whether you're finishing your residency or looking for a new position with decades of experience behind you, hiring a contract review specialist is the best way to ensure that you're being paid fair market value for the work you do.
Subscribe to our email newsletter for expert tips about finances, insurance, employment contracts, and more!