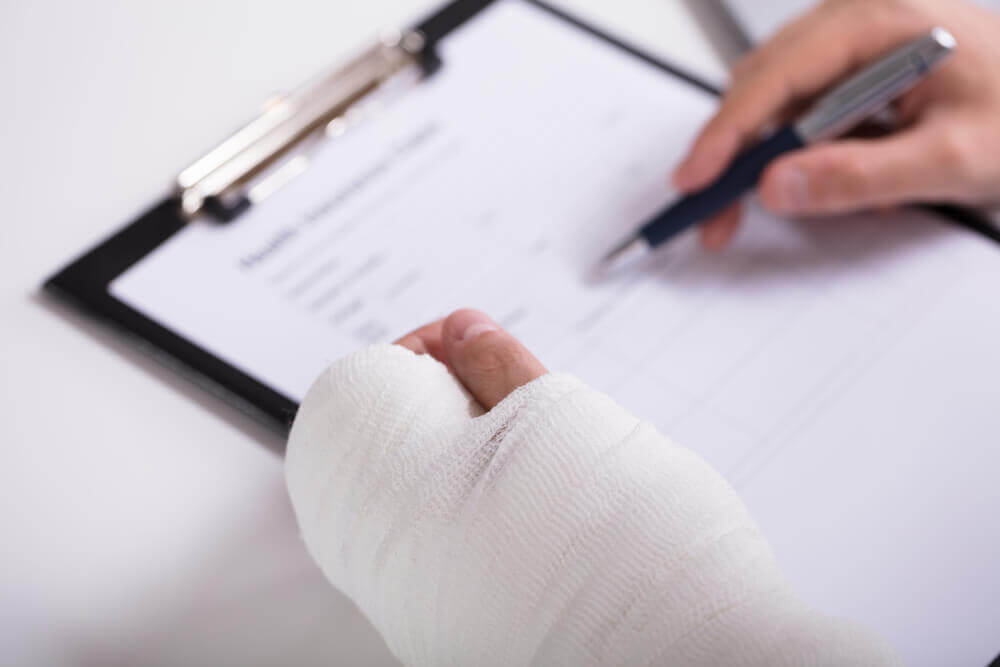 Disability insurance is one of the best ways to protect your income, your assets, and your financial future.
Can you even imagine if you were injured or disabled in a way that prevented you from working as a physician? How would you pay your mortgage? How would you pay your bills?
Would you be able to survive if you had zero income coming in?
For most physicians, the answer to that last question is a resounding no.
Disability insurance offers you a way to still earn income, even if you are unable to perform your medical duties. And there are dozens of insurance companies that provide it.
One of those insurance providers is Ameritas. Today we're exploring all aspects of Ameritas disability insurance, what it offers, and how it can benefit you.

Here is our complete provider review on Ameritas long-term disability insurance.
---
Who is Ameritas?
The Old Line Bankers Life Insurance Company of Nebraska was founded in Lincoln, Nebraska in 1887. Operating as Banker's Life, the company started by serving a small region in the Midwest. Throughout the early part of the 20th century, they expanded their operations from coast to coast.
Banker's Life officially changed its name to Ameritas Life Insurance Corp. of New York in 1988 and started providing a wide variety of insurance products. Today, the company provides a range of essential insurance policies and financial services to policyholders in all 50 states.
In addition to disability and life insurance, Ameritas provides dental and vision insurance, as well as retirement planning services.
A.M. Best, a respected insurance rating organization, gives Ameritas a rating of "A Excellent."
Standard & Poor's rates it as "A+ Strong."
Ameritas also has an A+ rating with the Better Business Bureau.
Ameritas Mutual Holding Company is not only one of the oldest insurance providers, but it is also one of the most respected.
---
Individual Disability Insurance From Ameritas
Ameritas offers two options for disability insurance: DInamic Foundation and DInamic Fundamental.
In this review, we will focus on the Foundation policy. It offers more coverage and much more flexibility, making it the plan that most physicians and other high-income earners prefer.
First, let's look at both policies.
Ameritas DInamic Foundation Policy
Foundation is a comprehensive insurance plan that offers a variety of built-in features.
With Foundation, policyholders can:
Get reimbursements for medical expenses for partial disability
Enjoy shorter elimination periods if they're in good health
Receive benefits for certain physical losses
They can even be reimbursed for COBRA premiums if they lose their health insurance because of a disability.
Foundation policies pay monthly benefits and can be customized by adding a variety of optional riders.
Ameritas Fundamentals Policy
The Fundamental policy works a bit differently. Fundamental is Ameritas' most basic plan. It's simple, it's affordable, and it pays benefits in one lump sum rather than over a period of time.
Fundamentals policies can also be customized with optional riders, but it has a maximum benefit amount of $100,000.
Learn more about disability insurance. Read: The Definitive Guide to Physician Disability Insurance
---
Definition of Disability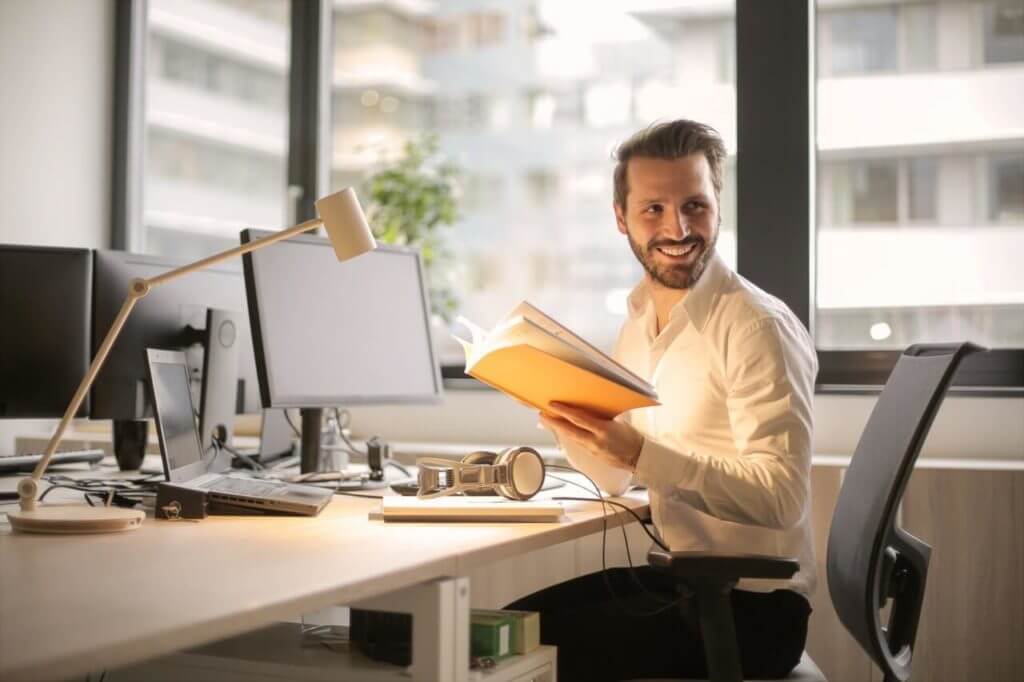 Regardless of the provider, there is one key factor in all disability insurance policies:
The definition of disability.
How, when, and if you are eligible to receive benefits depends upon whether or not you meet the definition of disability as stipulated in your policy.
There are several types of disability definitions:
True own-occupation
With this definition, you will receive benefits if you are unable to perform the duties of your current (or last) job.
For example, let's say you're a surgeon and suffer a disability to your hand. You can no longer perform surgery, but you are able to work in other jobs. Under the true own-occupation definition, you will be eligible to receive benefits.
Own-occupation, not working
Under this definition, you may be able to take another job, but you will not receive benefits if you DO end up working in another occupation.
To qualify for benefits under this definition, you must be disabled from your current occupation and not be working in another occupation.
Any-occupation
The any-occupation definition is the hardest standard to meet.
In order to receive benefits under an "any occupation" definition, you must not be able to work in any job of any type. Your injury or illness must be so severe that you cannot work at all, in any capacity.

Why Physicians Should Choose True Own-Occupation
For physicians, true own-occupation is the preferred definition.
Think back to our example of that surgeon with a hand injury. That injury may prevent you from operating, but you could still do research, teach, become a physician consultant, and work a host of other jobs in other industries.
With a true own-occupation policy, you will still be able to collect on your disability benefits, even if you are able to do other work.
Some insurance providers have one strict definition of disability, but Ameritas allows you to choose the one that's right for you.
Your monthly premiums will be higher if you choose the true own-occupation definition, but most physicians find that it's well worth it to do so.
---
Disability Insurance Premiums
There's one question that every physician wants an answer to:
How much does disability cost?
Monthly premiums vary depending upon the state you live in, how much coverage you need, and how many riders you add.
Most physicians spend between 2% and 5% of their gross income on disability income insurance premiums. For a policy that pays $10,000 per month, you can expect to pay anywhere from $200 to $500 dollars per month.
Most providers cap the maximum benefit at about $17k per month, meaning that you could receive benefits of up to $204,000 per year.
Since most policies pay a maximum of 60% of your gross income, you would need to earn about $336,000 in order to receive benefits of $17k per month.
Ameritas also provides its policyholders with a variety of discounts that can reduce their monthly premiums.
You may qualify for a discount if you:
Don't use tobacco
Pay a double annual premium.
Have an employer-sponsored multi-life disability insurance policy
Work with an advisor who has a special discount for your employer/organization.
You can also reduce your premiums by being a member of an association that endorses Ameritas.
Whatever your monthly rates are, Ameritas guarantees your premium rates until your turn age 65 or later (you can choose up to age 70) when you have the noncancellable version of their contract.
Ready to learn what your monthly premium from Ameritas will be?
Contact Physicians Thrive
for financial guidance and more information about the Ameritas Foundation plan.
---
Elimination Period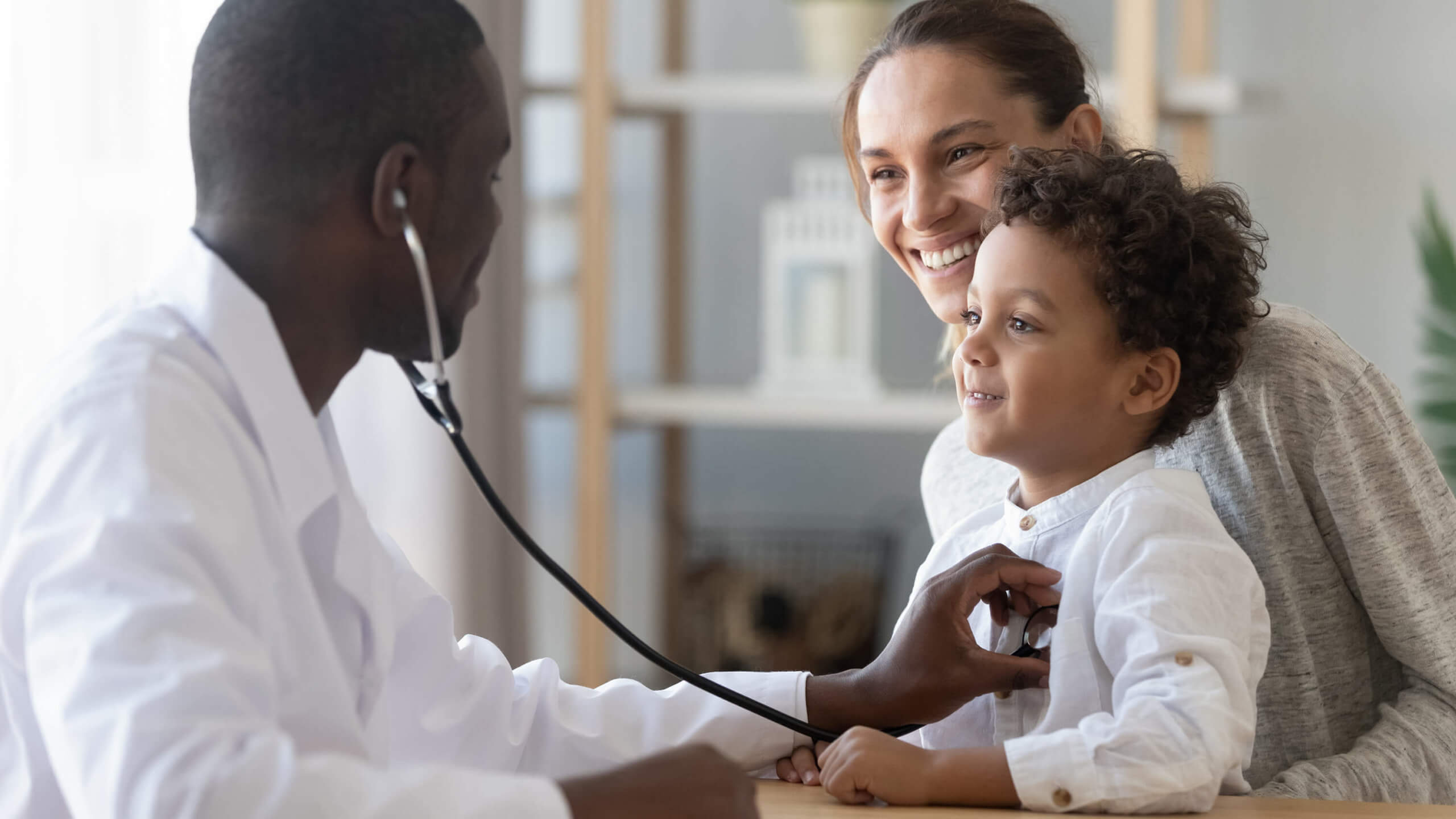 Like the definition of disability, the elimination period is another key component to how and when you can receive your benefits.
The elimination period is a waiting period. It is the amount of time between the date of your injury and the date that you are eligible to start collecting benefits. You can pretty much call it the "no benefit period."
Ameritas offers the option to choose your elimination period. It can be as short as 30 days or as long as 730 days.
The shorter the elimination period, the higher your monthly premiums will be.
But the benefit is obvious:
With a 30 day elimination period, you will start receiving your benefits on day 31.
If you choose to have a longer elimination period, you will pay less in monthly premiums. The longer your elimination period, the less you'll pay each month.
If you have sizable savings or a spouse that is still earning income, this may be an option for you. However, most individuals prefer to have a shorter elimination period so that there is only a brief lapse in income protection and earnings.
---
Built-In Benefits
The Ameritas Foundation disability insurance policy comes with a variety of built-in benefits. You can enjoy these benefits without adding any extra costs to your monthly premium.
The Good Health Benefit
Ameritas offers what they call a "good health" benefit. The longer you are a policyholder in good health, the shorter your elimination period will be.
For every year that you don't receive benefits, your elimination period will be reduced by two days, down to a minimum of thirty days.
The Non-disabling Injury Benefit
There are many scenarios in which people become injured but not disabled.
If this happens to you, you can be reimbursed for the cost of any necessary medical or dental treatment up to half of your base benefit. The maximum you can receive is $3,000 per injury.
The Presumptive Total Disability Benefit
If you lose sight in both eyes or hearing in both ears, your elimination period will be waived, and you can start collecting benefits immediately.
You will also be eligible for this benefit if you lose your ability to speak or lose the ability to use two of your limbs. Under these extreme circumstances, Ameritas has you covered.
The COBRA Premium Benefit
If you lose your job because of your disability and have to continue your health insurance under COBRA, the Ameritas benefit can be a huge help.
For up to 18 months, Ameritas will pay up to $1,000 per month towards your COBRA premium so that you can maintain your current health insurance plan.
The Cosmetic Surgery Benefit
Cosmetic surgery can have detrimental consequences and some result in total disability.
In this scenario, you can receive benefits as long as your Ameritas policy was in place at least six months before the date of the surgery.
The Surgical Transplant Benefit
If you are a transplant donor and become totally disabled as a result of your donation, you won't have to endure your elimination period.
To qualify for this benefit, your Ameritas policy needs to be in place at least six months before the procedure.
---
Optional Riders
In addition to the built-in benefits of the Ameritas Foundation plan, you can also add a variety of optional riders.
These riders offer even greater benefits and make your policy even more comprehensive:
The Enhanced Residual Disability Rider
A residual disability rider protects you in situations where you are still able to work part-time and engage in basic activities of daily living. With this rider, you can collect benefits even if you are not totally disabled and can perform minimal duties.
The COLA Rider
The Cost of Living Adjustment is one of the most important riders you can add to your policy.
This rider increases your monthly benefit after one year of disability in order to offset inflation.
The Social Insurance Substitute
There may be cases where you're waiting to collect Social Security benefits or a Workers Compensation benefit.
The Social Insurance Substitute allows you to receive income while you are waiting for Social Security disability or Workers Compensation benefits to begin.
The Future Increase Option
It's likely that your salary will increase over the years as you have more and more experience on the job.
With the FIO rider, you can scale your benefits along with your earnings so that your benefits increase as you progress in your career.
The Catastrophic Disability Rider
Certain disabilities require a lifetime of expensive care. This rider will provide additional benefits above and beyond your monthly benefits in order to pay for extra care.
The Automatic Increase Rider
With this rider, your monthly benefit will automatically increase by four percent each year for a maximum of five years.
The Student Loan Repayment Rider
In case you are disabled and unable to earn your normal income, this rider provides extra coverage so that you can continue to pay your student loans.
---
Group Disability Insurance Policies From Ameritas
Ameritas is an excellent option for physicians looking for an individual disability insurance policy. Ameritas also makes it possible for business owner physicians with a practice to provide a variety of insurance coverage benefits to their employees.
From retirement plans to dental and vision insurance, Ameritas makes it easy to establish group policies to protect your business and employees.
---
Why Ameritas Disability Insurance is a Smart Choice for Physicians
Not only does Ameritas have an A+ rating with the BBB, but it is also one of the nation's oldest insurance providers. And with more than 100 years of experience behind them, you can rely on them to help you customize a policy that meets and exceeds your needs.
Ameritas is a reliable, trusted insurance provider. They know that every individual has different needs and requires different levels of protection. They offer the flexibility you need to make the right choices for you, your family, and your business when you face a loss of income due to disability.
Ameritas disability policies are guaranteed renewable and have the option to be non-cancelable. They are indeed a viable option for any physician seeking to protect their income and their financial future.
Subscribe to our email newsletter for expert tips about finances, insurance, employment contracts, and more!