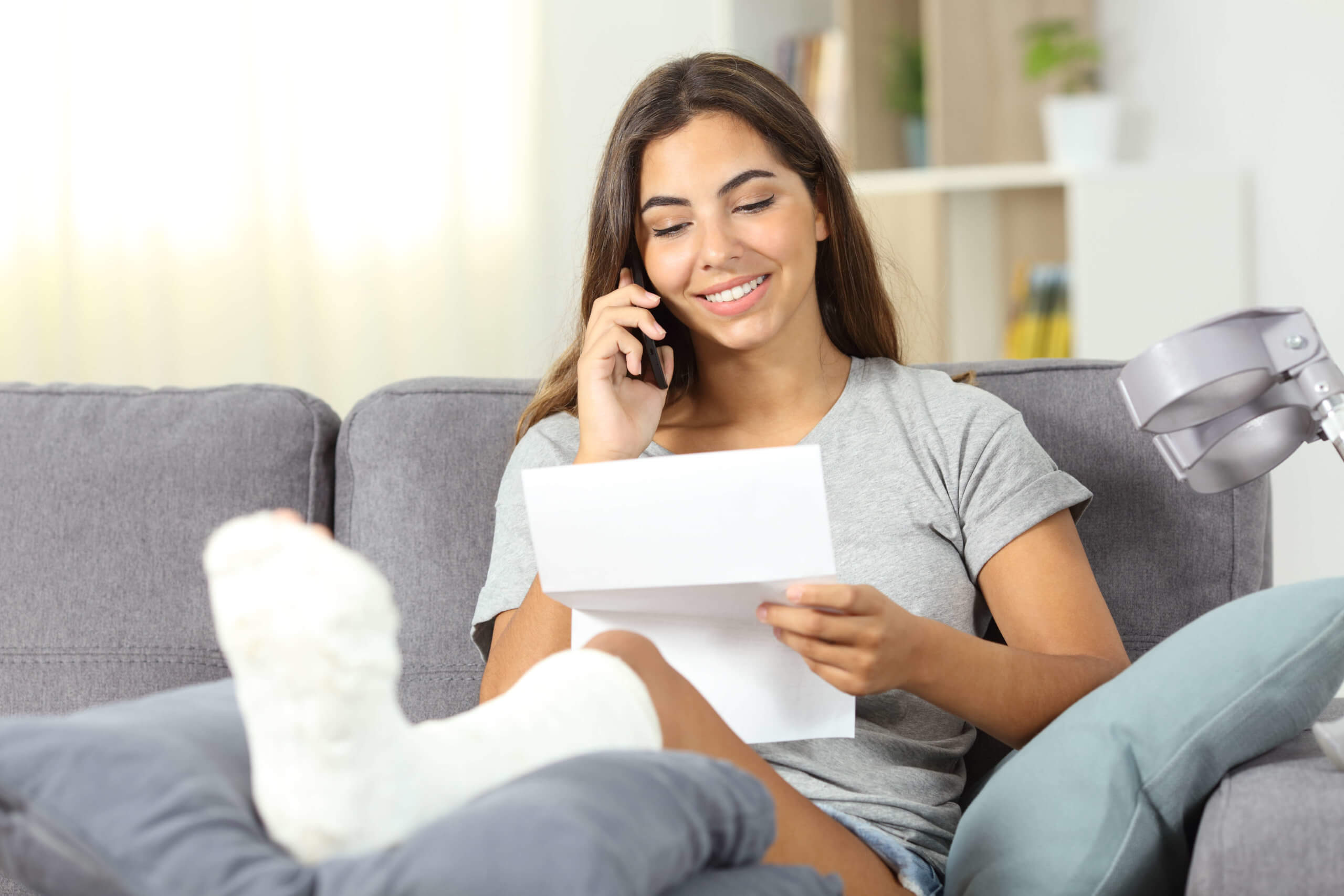 Disability insurance is protection. Protection of your finances. Protection for your family. Protection for your future. It's as important as having health or life insurance, yet not everyone has a policy.
For physicians earning a high annual salary, it's even more crucial.
A physical disability or a serious illness can prevent you from working for a short period of time or for the rest of your lifetime. And they can occur at any time in life. Having disability insurance is a way to ensure that you will have some form of income coming in, even if you're unable to work.
Like all types of insurance, disability insurance can be rather complex. There are a variety of different policies that one can take, all of which provide different levels of coverage. Today we're taking a look at the various types to help you decide which one is right for you.
Here is our full breakdown of the types of disability insurance for physicians.
---
---
1. Long-Term Disability Insurance
Long-term disability insurance is one of the most comprehensive policies you can have. As the name suggests, it provides you with long-term disability benefits. Depending on your specific policy, you may be able to collect benefits for five years, ten years, or as many years as it takes you to reach retirement.
There are two main types of long-term disability insurance. Which one you have will determine the benefits you can receive and what it takes to qualify to receive those benefits.
---
2. Disability Insurance Types Categorized by Definition of Total Disability
Disability insurance is further broken down into how disability is defined. Two major designations are "any occupation" and "own occupation."
Any Occupation
The first type of disability insurance is "any occupation" disability. In this scenario, the policy often defines "total disability" as a medical condition or disability that prevents you from performing any job. You can collect benefits if you are unable to work in any occupation. It has nothing to do with your current job. To qualify for benefits under an "any occupation" policy, you must be ill or injured in such a way that you are unable to perform any type of work at all.
Own Occupation
The second type is own occupation. Under this policy type, you can qualify for and begin collecting benefits if a disability or injury prevents you from doing the current job you do. Even if you can do other types of work, you'll be able to collect as long as you are unable to do your own occupation.
Here's why this is important:
Let's say you're a surgeon and you suffer an injury to your dominant hand or fingers. You may need that hand or finger to do your job.
There are countless other jobs you could do without the use of your dominant hand. You could teach, you could do research, you could do consulting, you could become a writer or a public speaker. But you won't be able to function in your current medical specialty as a surgeon.
Under an "any occupation" policy, you would not be able to collect any benefits, because you would be able to work in a variety of different fields. Under own occupation coverage, you would collect, because your injury would prevent you from performing your current work as a surgeon.
To provide yourself with the biggest safety net, choose an own occupation policy.
Depending on your insurance company and specific policy, a typical long-term disability insurance plan costs between 2% and 5% of your annual salary. A typical policy will pay you between 50% and 70% of your annual salary.
There are several own-occupation designations including hybrid, transitional, and true own occupation.
Learn more
or
contact Physicians Thrive
to learn which type is right for you.
---
3. Short-Term Disability Insurance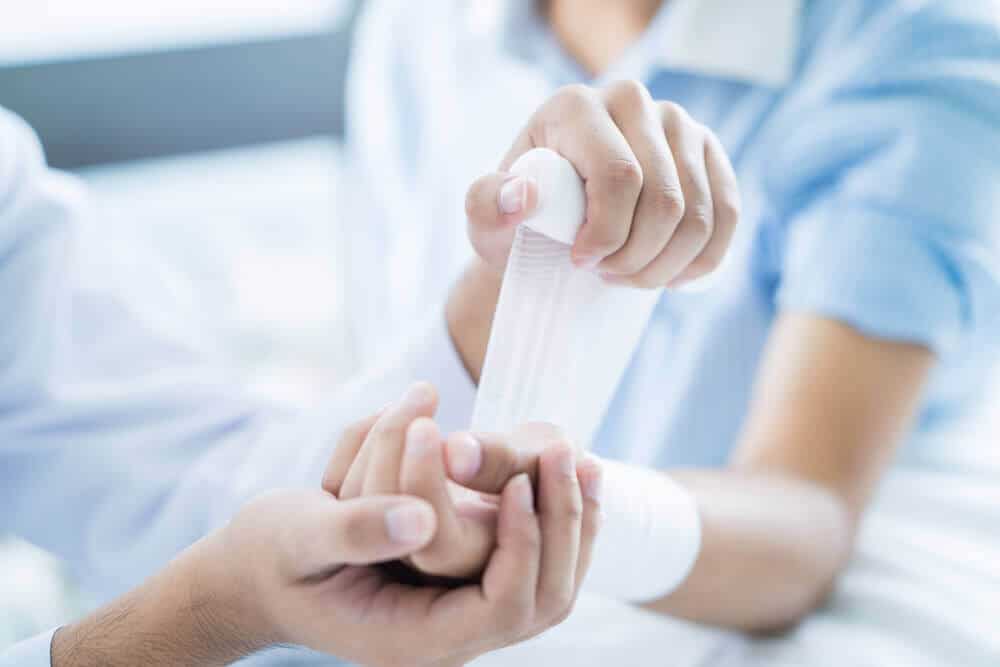 Short-term disability insurance is exactly what it sounds like. It's a way to protect your finances and have disability income if you're unable to work for a short period of time. In many cases, employers offer it as part of a comprehensive benefits package.
The average short-term disability plan pays benefits between 50% and 70% of your weekly or monthly salary. Most policies allow you to collect benefits for up to three, at most six months, though some may provide payouts for as many as 24 months or as little as ten weeks.
How much you'll pay depends on where you get your disability insurance coverage. If your employer covers it for you, you might not have to pay anything. If you get a policy on your own, it will cost you. Participation in a group policy through your employer may be less expensive, but group disability insurance rarely ever pays out as much as an individual policy.
The amount you'll pay to have your policy varies considerably depending on how much disability coverage you need and how long you want it to last. In most cases, it makes more financial sense to get a long-term disability insurance policy (as the costs can be nearly the same).
---
4. Social Security Disability Insurance
Social Security disability insurance is managed through the federal government. As long as you have worked for at least ten years in jobs where you paid social security taxes, you will be eligible to collect.
But that alone in no way means that you'll be approved to receive monthly benefits. In order to qualify, you need to meet the Social Security Administration's definition of disability.
You'll need to be disabled in a "severe" way that prevents you from working in your current job and renders you unable to work in a different job. Your disability needs to prevent you from doing basic activities, such as lifting, standing, sitting, and walking.
You do not have to pay for social security disability insurance separately. It is already factored into the amount of social security taxes you pay. If you do qualify, you may be eligible to collect benefits until the age of 65, at which point your social security requirement benefits will kick in.
The amount you can collect each month varies depending on the individual. As of 2019, the average monthly payout for SSDI is $1,237 per month. However, to even be eligible for SSDI benefits, you need to make less than $1,220 per month.
---
5. State Disability Insurance
Five states, plus Puerto Rico, offer workers and residents state disability insurance. These states include California, Hawaii, New Jersey, New York, and Rhode Island.
State disability insurance is similar to a short-term policy in that it only pays out for a limited amount of time. Most of the states listed above pay benefits for 26 weeks. Rhode Island pays for 30 weeks. California pays the most, allowing disabled workers to earn benefits for up to 52 weeks.
To qualify, you need to have worked in a job where you paid state taxes. When it comes time to collect, the amount you'll receive depends upon how much money you earned and how much you paid in taxes before you became disabled.
California pays the biggest benefits, offering disabled workers between 60% and 70% of their weekly wages prior to injury.
---
6. Private or Supplemental Disability Insurance
Supplemental disability insurance is a good idea for any physician who wants to collect more in benefits. You can have supplemental insurance in addition to most other policies.
All disability policies have a cap — a maximum benefit that you can receive, except for in some rare instances where you have a policy that adjusts their limits over time. With these, you can participate in the increase when the limits rise. Supplemental insurance is a way to close any gaps that may exist in your short-term, state, social security, or long-term coverage.
For example, if your current employer offers a long-term policy that pays out 60% of your salary upon the event you satisfy their strict definition of total disability, you'll have to calculate to see how much individual disability you qualify on top of the existing policy. Even though an employer policy is very difficult to collect from, you cannot omit it from a private policy application.
The cost of a supplemental policy depends on a variety of factors, including how much you want to collect and how long you want to collect. You can decide if you want the policy to pay you for two years, five years, or more. The more you want to receive and the longer you want to collect, the more expensive it will be.
---
7. Mortgage Disability Insurance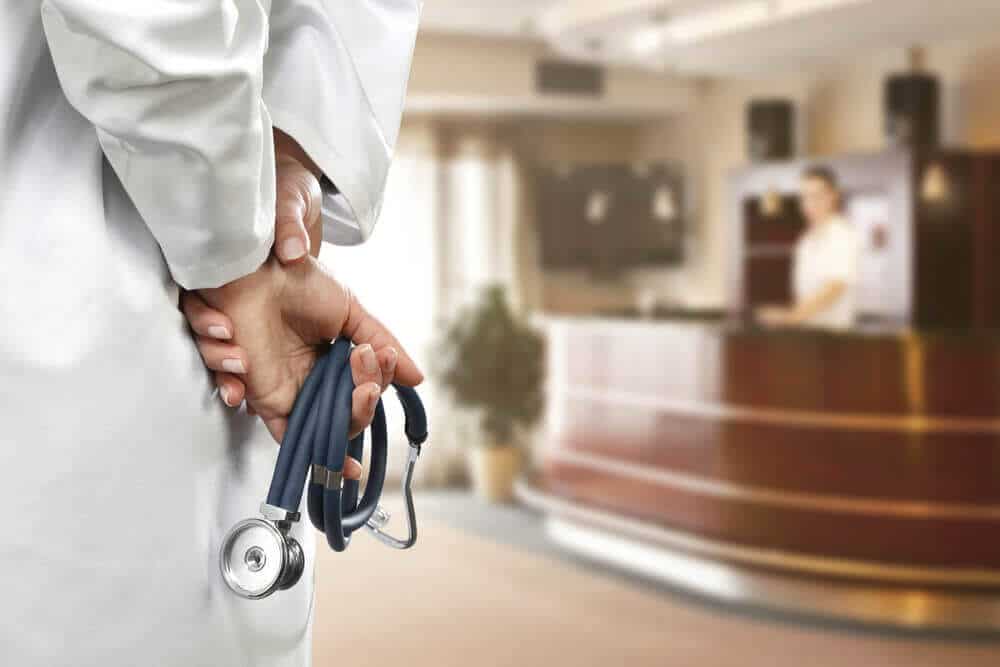 Mortgages can cost thousands of dollars per month. And if you're a physician with a hefty mortgage to pay, mortgage disability insurance offers a unique layer of protection. If you become ill or disabled, most policies will cover your mortgage payments for between one and two years. In some cases, it will even pay off the balance of your mortgage if you die.
Mortgage disability insurance typically costs between 0.55 and 2.25 percent of your mortgage amount per year. Some insurance agents offer this coverage, but it is often offered by the mortgage lender as well. Speak with a financial consultant for objective advice in choosing a broker and to see if your private, personal individual policy may already provide the protection you need for this.
Keep in mind, it only covers your initial mortgage amount. It will not pay for any home equity loans or equity lines of credit.
---
8. Business Overhead Expense Disability
Do you own your own practice or run your own business? If so, business overhead expense disability (or BOE) is worth considering. BOE will not provide replacement income for lost salary, but it will help to cover the costs of running your business.
As the name suggests, business overhead expense disability insurance covers your overhead expenses. You can use it to pay for rent, utilities, employee salaries, property taxes, and other expenses.
Most policies have short-term payout periods that usually max out at about two years. The cost varies depending upon how much coverage you need, what elimination period you select, your age, and your current health status.
To determine how much insurance you need, you'll first need to determine two things:
Your monthly overhead expenses
The percentage of your own revenue that is used to pay for those expenses
Keep in mind that BOE disability insurance benefits are taxable. You will need to report them as income, but you can also deduct them as business expenses.
---
9. Workers Compensation
All employers in every state are required to provide worker's compensation benefits. But you can only collect these benefits if you get hurt on-site at your job. If you are injured outside of work, you will not be able to collect workers comp.
Worker's compensation benefits typically pay about 66% of your wages through the duration of the period that you are unable to work. If you are injured or disabled in such a way that you can never return to work, you can receive benefits for life. In some states, your surviving spouse may even be able to collect the benefits if you die.
---
10. The Benefits of Having Disability Insurance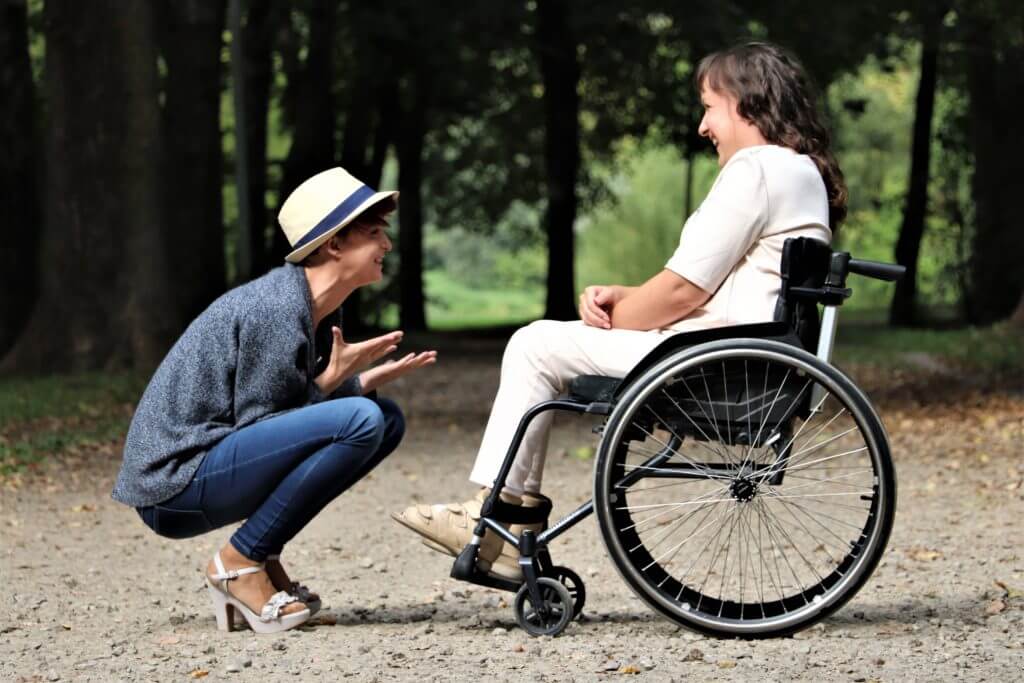 You wouldn't drive a car without auto insurance. You wouldn't buy a home without getting homeowner's insurance. You wouldn't run the risk of going without health insurance.
And you shouldn't jeopardize your financial security by going without disability insurance.
Like all insurance policies, disability insurance is a safety net. Regardless of how much you have set aside in savings or investments, a loss of income can be a huge blow to your financial health.
But just because you have disability insurance doesn't mean you have the right kind. The best way to protect yourself is with a long-term policy that will cover you for years or decades if need be.
It's common for physicians to have a large mortgage, business expenses, medical student loan debt, and other personal expenses. And if you can't earn income, you'll need to find another way to pay for all of those bills.
Disability insurance can protect your assets, protect your savings, and protect your family. It can keep you afloat financially, even when you are seriously injured or too ill to work. It's the best way to ensure that you and your family will be able to live the lifestyle you've worked so hard for.
But it's also a way to protect your earning potential. And as a physician, that may be your biggest asset of all.
Don't let an injury, an accident, or a diagnosis early or later in life derail your financial plans and jeopardize your retirement. Protect yourself with a disability insurance plan that will, at the very minimum, guarantee you at least a portion of your potential future income.
Related: Avoid Making the 5 Physician Disability Insurance Blunders
---
Does your employer offer long-term disability as part of a group plan through their chosen insurance company? That's great, but it's probably not enough. You may want to add a supplemental individual disability insurance policy so that you can collect a larger percentage of your salary. Especially since employer disability policies rarely ever pay out their full benefits due to the variety of restrictions buried in the fine print.
Afraid that your long-term disability benefits still won't be enough to cover the costs of your lifestyle? Supplemental insurance can be beneficial in that situation as well.
Are you still paying off student loans or responsible for paying overhead expenses for your business or practice? You may want to consider adding disability riders to your policy. You might want to get mortgage insurance or business overhead expense policies for added protection.
To determine which type of policy is best for you, consult with a financial planner that works specifically with physicians. Physicians Thrive has helped thousands of physicians, residents, and fellows at hundreds of hospitals and medical schools find the insurance policy they need.
To get started, contact Physicians Thrive now.
Don't forget to follow us on Twitter and Facebook for more expert financial tips!
Get Free Disability Insurance Quotes
When you receive your quote comparison, our experienced advisor will review the quotes, explain all your options and the verbiage in each policy in detail to help you create a customized plan that meets your needs and your budget. We will review each element of the plan and the cost associated with it to help you evaluate the value and build unique, cost-effective coverage tailored to your situation.
Fill out the form to get started
Fill out the form below and a member of our team will get in touch with your shortly.