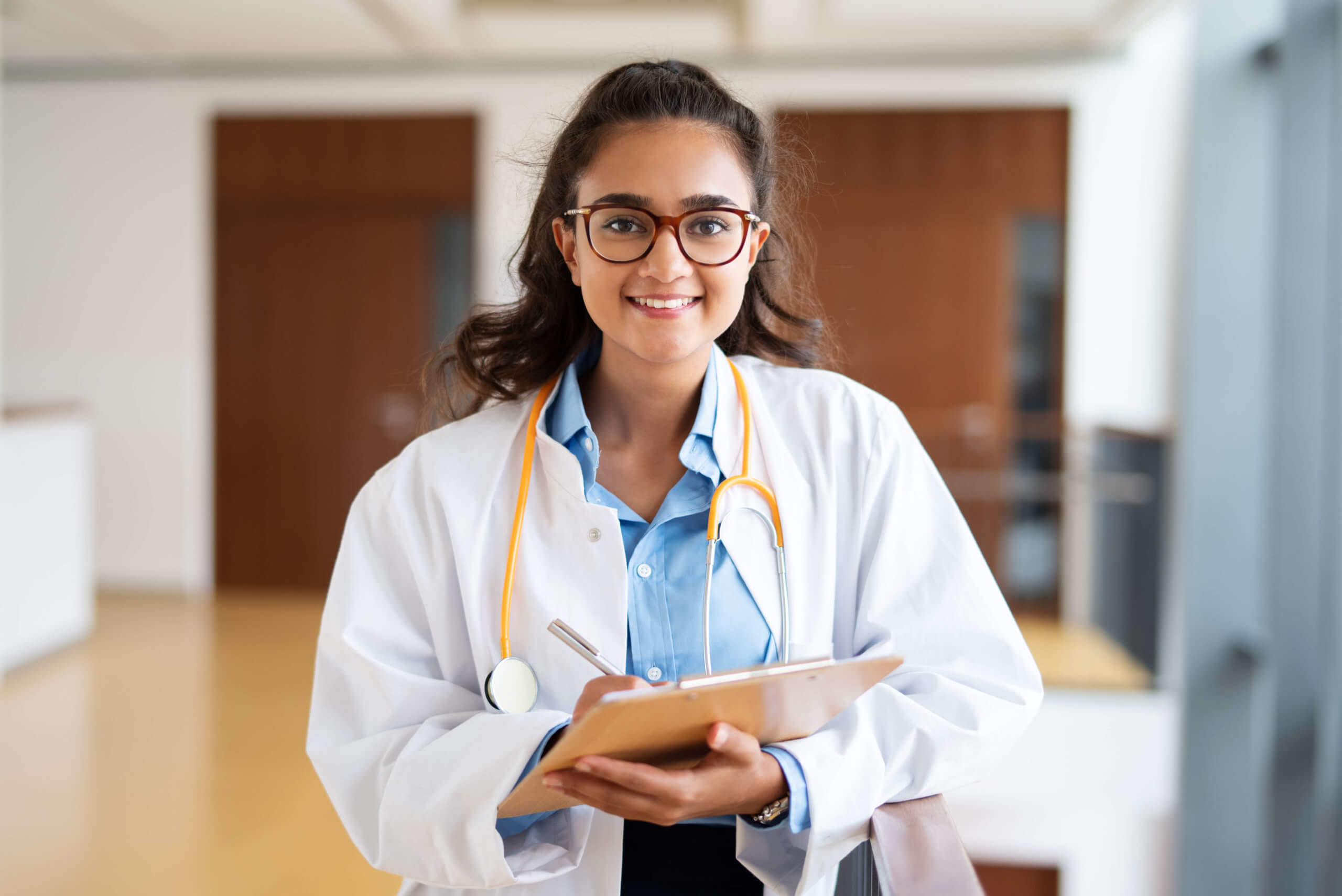 As a physician, having disability insurance is the best way to protect your income and your future finances. In the event that you become ill or disabled and cannot work, disability insurance will pay you a portion of your pre-disability earnings.
It could be the difference between draining your life savings and being able to maintain your financial obligations without going into debt.
But with so many insurance providers to choose from, deciding which policy to select can be a difficult decision. As part of our ongoing series of disability insurance provider reviews, today we're taking a look at The Standard.
We'll cover what The Standard disability insurance can offer you, how it works, and how you can customize a disability plan that suits your individual needs as a physician.
---
Who is The Standard?
The Standard Life Insurance Company was originally chartered as the Oregon Life Insurance Company in 1906. Headquartered in Portland, Oregon, the Standard Insurance Company offers a variety of insurance products, including dental, vision, individual disability, group disability, and life insurance.
The Standard started selling disability insurance in 1952. Today it is considered one of the top providers for disability insurance in the nation.
As of January 2020, it has high ratings and rankings from all of the top financial analysts. Standard & Poor's gives them an A+ Strong rating. Moody's Investor Service considers them Good and gives them an A1 rating. A.M. Best gives them one of the highest rankings they offer, with an A for Excellent.
And it seems as though customers agree, as The Standard has an A+ rating with the Better Business Bureau.
Overall, the company is financially sound and operates as a trustworthy and reliable provider of various types of insurance.
---
Disability Insurance From The Standard
The Standard offers a variety of disability insurance products, including short term disability insurance and group long term disability policies that employers can provide to employees. But those aren't the ones we're focusing on today.
Today we're looking specifically at their individual disability insurance product: Platinum Advantage.
It's common for employers to offer short term disability or long-term group plans as part of a benefits package. Yet we always recommend that physicians seek their own individual long term disability insurance policies.
Why? Because short term policies and group policies come with many limitations.
Policies that pay long term disability benefits have more to offer.
For instance, with The Standard's Platinum Advantage plan, you can customize a policy that's tailored to your needs by adding a variety of optional cost riders as well as no-cost riders.
Related: Short-term Disability vs. Long-term Disability [For Doctors]
---
Definition of Disability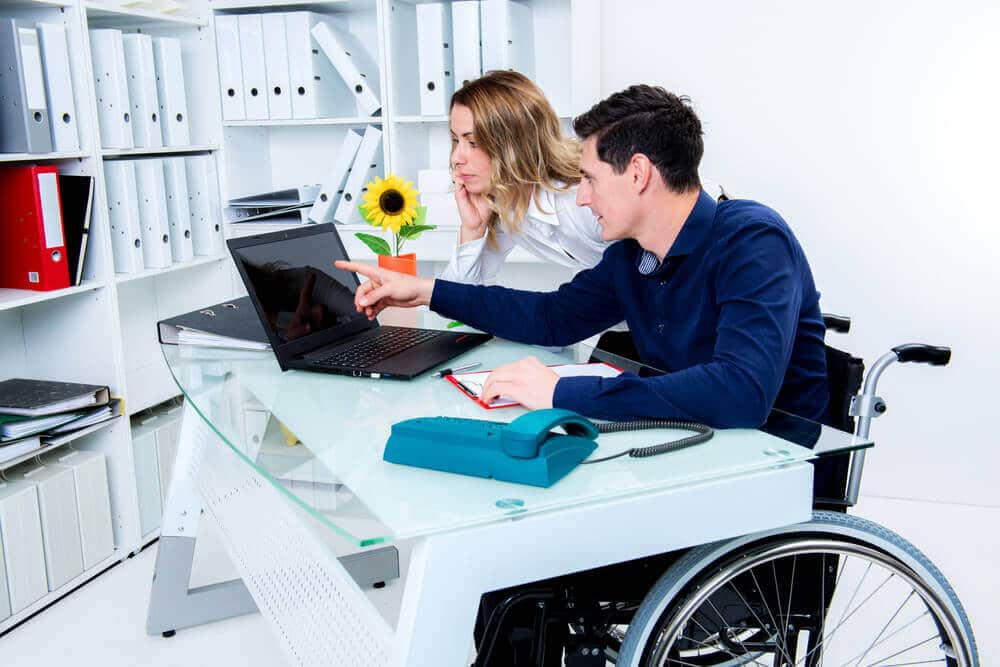 One of the most important things you need to know before selecting a disability insurance policy is how that policy defines disability. Every policy includes a definition of disability, and you need to be able to meet that standard in order to collect your benefits.
Regardless of how ill or injured you may be, if you don't meet that definition, you will be unable to collect.
There are three standard definitions of disability that most insurance companies use.
Any Occupation
This is the worst definition to choose, as it is the hardest standard to meet. To collect benefits under this definition, you must be so severely ill or disabled that you cannot work in any job at all.
Own Occupation, Not Working
Sometimes referred to as own-occupation, not engaged, this definition stipulates that you must be able to work in another job but do not actually take that job.
Unlike the true own-occupation definition, which is what physicians prefer, you will not collect benefits if you have another job or source of income, regardless of how small that income may be.
True Own-Occupation
This is the definition you want. This allows you to still collect benefits even if you work another job, as long as that job is not your "regular occupation."
The definition of disability that the Standard uses is that of Regular Occupation, which is similar to true own-occupation, but not as comprehensive.
Here are the requirements to collect benefits under the regular occupation definition:
Individuals must be "unable to perform the substantial and material duties of their regular occupation, not engaged in any other job or occupation for wage or profit, and under the regular care of a physician appropriate for their injury or sickness."
The current occupation is the job you have at the time of your disability claim.
Like all of the other top-tier insurance providers in the marketplace, The Standard allows you to upgrade your definition to that of true own-occupation. With the addition of the own occupation rider, you can be engaged in another job, earn income, and still collect your benefits.
This is the preferred definition that we recommend all physicians choose. This provides a safety net for physicians and dentists who have limited their practice to a single, recognized specialty.
As long as you can't do the very specific duties of your particular specialty, you can work another job and still collect your disability insurance benefits.
---
Disability Insurance Premiums
Are you wondering how much disability insurance costs?
Most policies cap their benefits at 60% of your gross income.
To determine exactly how much you'll pay per month, you'll need to obtain a disability insurance quote. And those quotes vary based on all sorts of factors.
Your age, gender, specialty, state, and pre-existing conditions are all factors. Your needed amount of disability coverage, your elimination period, and the riders you add will also affect your rates.
Physicians in certain specialties, such as surgeons and ER doctors, tend to pay more than general practitioners and internists. And, unfortunately for female doctors, women always pay more.
---
Elimination Period
The elimination period is the waiting period between the date that you suffer an illness and the date that you are eligible to start collecting benefits. This is an important element of any policy, and the elimination period you choose will have an effect on your monthly premiums.
The Standard allows you to choose elimination periods that range from 60 days to 365 days. Some providers offer elimination periods as short as 30 days, and as long as 720 days.
Here's why the elimination period matters:
The shorter the elimination period, the higher your monthly premium will be.
But the benefit of having a shorter elimination period is that you'll be able to start collecting disability income sooner.
In order to choose the right elimination period for you, think about your finances outside of your salary:
Do you have significant savings?
Can you go without income for several months and still be able to pay your bills?
Do you have a spouse that works?
If the answers to these questions are yes, you may want to choose a longer elimination period and pay less in monthly premiums.
If you do not have significant savings or some other form of income, it is usually best to choose a shorter elimination period, even though it will cost you slightly more per month.
Read: Understanding the Disability Insurance Elimination Period
---
Built-In Benefits
Like all of the major insurance providers, The Standard's Platinum Advantage policy includes a variety of important built-in benefits. These benefits are built into every base policy, regardless of how much coverage you seek or what optional riders you add.
Here are a few of the built-in benefits you will enjoy with a Platinum Advantage disability insurance policy.
Rehabilitation Benefit
The goal of most disabled or injured physicians is to recover and get back to work. If you enroll in a voluntary rehabilitation program to help you return to work, The Standard will pay the reasonable costs for that program.
Family Care Benefit
This is a great benefit if you ever find yourself in a position where you yourself are not injured, but you need to take care of a family member with a serious health condition.
You can collect this benefit if you have to reduce your working hours by 20% and lose at least 20% of your income while taking care of a spouse, child, or parent.
Survivor Benefit
If you die while you are still collecting disability benefits, The Standard will pay a survivor benefit to your beneficiaries.
This benefit is a one-time payment equal to three times your basic monthly benefit.
Premium Waiver Benefit
With this benefit, you will not have to pay monthly premiums as long as you are collecting monthly benefits. Monthly premiums will be due again once you return to work or stop receiving payouts.
The Automatic Increase Benefit (AIB) Rider
As a no-cost rider, the AIB is essentially another built-in benefit. The AIB will automatically raise your policy's monthly benefit by four percent each year for up to six years. This rider is not available to every applicant and is contingent upon the maximum benefit amount you choose, as well as your age at the time of the increase.
There is one thing about this benefit to be wary of, however.
If you refuse your automatic increase, The Standard can terminate the rider, and you won't be able to make increases at future points in time.
---
Optional Riders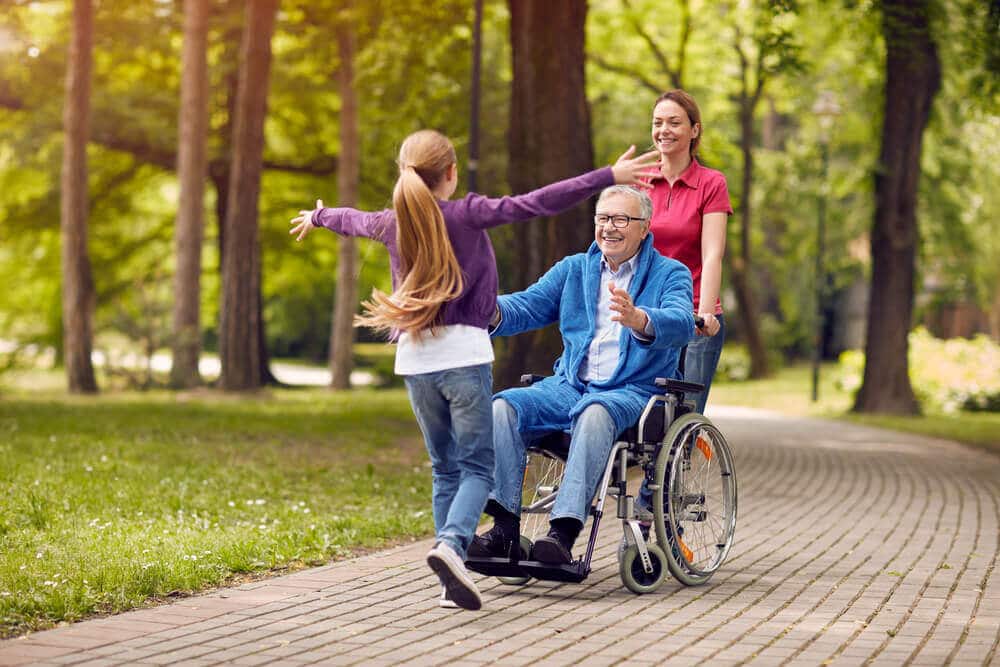 While the Platinum Advantage plan offers a variety of useful, built-in benefits, most physicians also choose to add optional riders to their policy.
The most important one, which we discussed above, is the Own-Occupation rider. Yet there are several others that you should also add to your long-term policy.
Indexed Cost of Living Benefit
Also referred to as the Cost of Living Adjustment, this rider increases your benefit annually based on the Consumer Price Index. It takes inflation into account so that your monthly benefit grows as you age.
Catastrophic Disability Rider
If you suffer a catastrophic disability, you will likely need to pay for additional expenses in order to cover more care. You can collect additional benefits if you are unable to perform two or more daily activities, such as bathing, dressing yourself, and using the toilet.
Student Loan Rider
Most physicians begin their careers with a mountain of medical school loan debt. The student loan rider offers additional benefits in the amount of your monthly student loan payments so that you can continue to pay down your med school debt. The more debt you have when you initiate your policy, the more important this rider becomes.
Benefit Increase Rider
This is another no-cost rider, but it does come with a price to pay. This rider allows you to purchase additional coverage every three years. To keep this rider on your policy, you'll need to supply The Standard with income documentation and an "increase application" every three years. Fail to do so, and you'll lose the rider.
Once The Standard reviews your application, they will offer you an increased amount. And you must take at least 50% of it. If you don't, you will lose the rider and won't be able to increase benefits at a later date.
By accepting the increase, your monthly premium will also increase. Yet failing to accept the increase can result in not being able to make any additional increases going forward.
Like the no-cost AIB rider, it's important to understand the benefits and the ramifications of this rider. Both are similar to an FIO rider. Talk to a Physicians Thrive disability expert to learn the differences and for guidance on making the right choice for you.
The Standard also offers three residual disability options. Learn more about why we recommend the residual disability rider to physicians by reading
What is a Residual Disability Rider?
---
Why The Standard is a Good Choice for Physicians
Platinum Advantage disability insurance is a safe choice for physicians. Your policy will be guaranteed renewable and can be renewed for life.
In addition to protecting your income and allowing you to maintain financial security, there is one other big advantage to having this coverage:
You can take it with you from job to job.
Regardless of where you work or who you work for, this individual policy is your own. As long as you continue to pay your monthly premiums, you can rest assured that your income will be protected.
---
The Standard's Platinum Advantage disability insurance is a viable option for any physician or high-income earner.
But it's always best to compare policies and quotes from various providers before making a final decision.
For more information on disability insurance (as well as how disability benefits affect your taxes), consult Physicians Thrive now.
Don't forget to follow us on Twitter and Facebook for more expert financial tips!
Get Free Disability Insurance Quotes
When you receive your quote comparison, our experienced advisor will review the quotes, explain all your options and the verbiage in each policy in detail to help you create a customized plan that meets your needs and your budget. We will review each element of the plan and the cost associated with it to help you evaluate the value and build unique, cost-effective coverage tailored to your situation.
Fill out the form to get started
Fill out the form below and a member of our team will get in touch with your shortly.