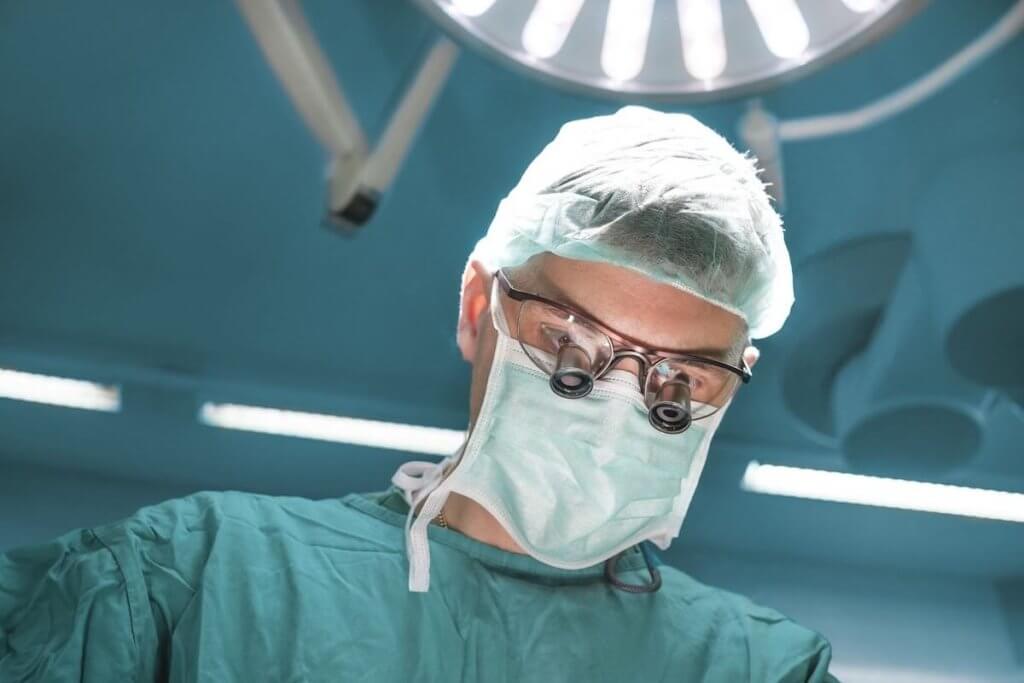 Cardiothoracic surgeons have always held a title that earned them respect from their medical peers. They also earn a high income.
However, technological advances have made way for new procedures involved in heart surgery. Learning these new procedures provides the opportunity for cardiothoracic surgeons to increase their salary even more.
In fact, according to Cardiovascular Business, cardiovascular surgeons' salaries are increasing faster than all other medical specialties.
The data they compiled from AMGA's 2018 Compensation and Productivity Survey showed more than a 23% increase in annual salary in three years.
Of course, there is a wide range of reported salaries for cardiothoracic surgeon jobs, and this is due to several different factors.
A significant factor that determines the fair market value of a cardiothoracic surgeon is location. Certain parts of the country offer a much more competitive salary for these surgeons.
Knowing these areas and the other factors that can affect compensation can help put a cardiothoracic surgeon in a better financial situation if they take advantage of these factors and make them work for themselves.
This article will provide a wealth of information to help a cardiothoracic surgeon do just that.
We will also discuss how best to protect that wealth once you've earned it through disability insurance, effective tax planning, and preparing for retirement as early as possible.
---
Average Cardiothoracic Surgeon Salary
According to Salary.com, the median annual salary for a cardiothoracic surgeon is $481,200.
Payscale's numbers are a bit lower, with the average salary of these surgeons listed at $389,000.
Zippia reports the annual salary of a cardiothoracic surgeon to be $304,000. However, nearly all their most recently reported salaries from users are well above that number.
Glassdoor reports earnings of $383,310 per year on average for cardiothoracic surgeons.
The Economic Research Institute (ERI) has a more promising number of $447,192 as an average salary for the job title of a cardiothoracic surgeon. It also predicts a five percent increase in salary in the next five years.
Medscape has a salary report with higher numbers for cardiologists as a whole, with $438,000 being the average.
Online sites such as Salary.com, Payscale, and Zippia aren't as reliable in their salary data as Medscape and the Economic Research Institute.
It is safe to assume that the accurate salary range for a cardiothoracic surgeon is closer to the $400,000 range.

---
Factors That Affect a Cardiothoracic Surgeon Salary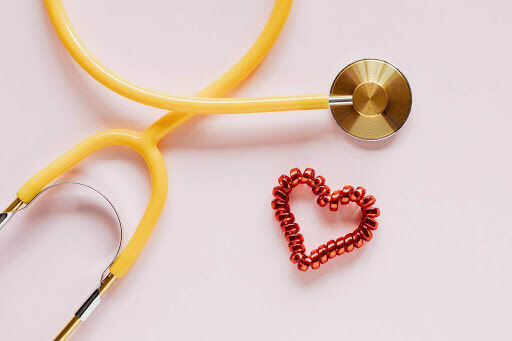 The salary range of any surgeon can be affected by a variety of factors, such as how long they've been practicing and who they work for.
Let's look deeper at these factors:
Years of Experience
Before even entering the workplace, a cardiology resident earns $68,600 in their first year with an increase each year of residency after that, according to Medscape's 2020 Resident Salary and Debt Report.
The expected pay for cardiothoracic surgery increases with experience, but it is also greatly dependent on the type of practice with which a surgeon is affiliated.
According to Salary.com, the annual salary of an entry-level cardiothoracic surgeon increases by $60,000 within the first five years but caps off around $550,000.
Location
The fair market value of a cardiothoracic surgeon is dependent on the cost of living and the current demand in the area of practice. When the cost of living is higher, the expected pay also increases to help pay for that cost.
When the area has a high demand for surgeons, healthcare companies will offer a more competitive wage to attract applicants.
According to Zippia, the top-paying states for cardiothoracic surgeon positions are Oregon, Idaho, Minnesota, Maryland, and Washington.
That same site lists the highest paying cities as Springfield, OR and Seattle, WA. It also has the lowest-paying states as Kansas, North Carolina, and Louisiana.
Type of Practice
There are several different types of practices in which heart surgeries are involved.
Although every surgeon performs duties in the operating room, the type of practice they work in can significantly affect the amount they take home at the end of the week.
Private Practice Salaries
Salary possibilities depend on whether a surgeon works in a multi-specialty, single-specialty, or solo practice.
In group practices, salaries vary based on whether the total compensation is guaranteed or based on some form of productivity benchmarking system.
There is a possibility of more income if you buy into the practice. Of course, if you own your practice, you have the autonomy to make business decisions and therefore choose your salary. But this also means that you carry more risk and responsibilities.
Hospital Salaries
Hospital positions often have the highest demand and easiest placement. These jobs and related jobs provide consistent and immediate income. However, many hospitals work with private groups to care for their surgeries.
Academic Salaries
A cardiothoracic surgeon working in an academic setting will earn the lowest salary possible for this job title, but the stress levels and workload are much less demanding.

---
Cardiothoracic Surgeons and Student Loan Debt
It's no secret that medical school is costly. In fact, many doctors spend a large portion of their early career struggling to pay off that enormous debt.
Those who plan to go into a high-paying field like cardiothoracic surgery tend to accumulate even more debt due to the added level of education.
There are many different payback options, including income-based repayment, pay as you earn, the revised pay as you earn, and income-contingent repayment.
---
Subspecialties for Cardiothoracic Surgeons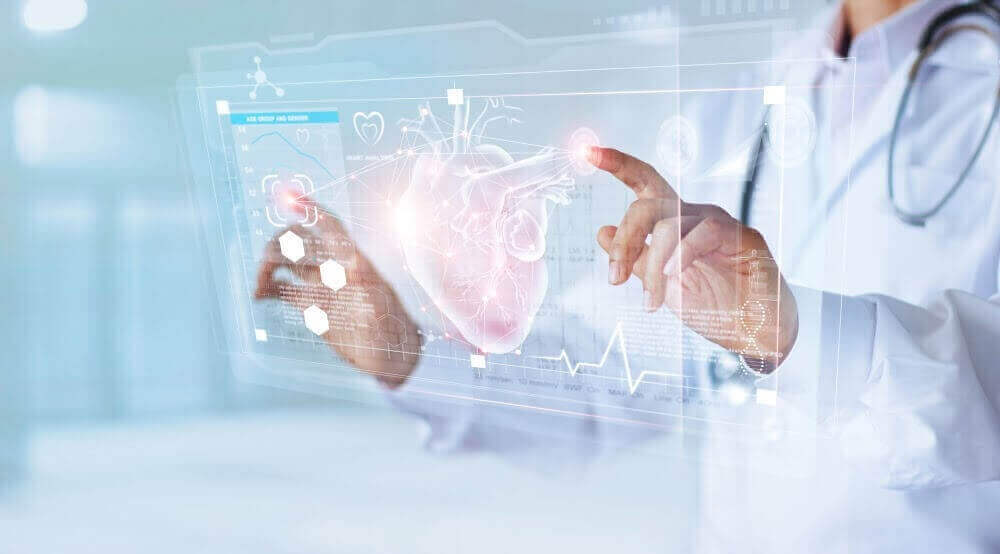 Even in the highly specialized area of cardiothoracic surgery, there are three major subspecialty positions. Your subspecialty will affect your annual income.
Adult Cardiac Surgery
This is the most common type of heart surgeon. To become an adult cardiac surgeon, you need to complete some additional education.
These surgeons are what some would consider top-tier cardiothoracic surgeons and typically earn more than general thoracic surgeons.
General Thoracic Surgery
The base salary of a general thoracic surgeon is slightly less than that of an adult cardiac surgeon.
General thoracic surgeons work on heart-related procedures but specialize in the other organs in the chest cavity, as well.
Congenital/Pediatric Cardiac Surgery
Salary.com reports this subspecialty to earn $100,000 less per year than their non-pediatric subspecialized cardiothoracic peers.
Even so, this position needs to be filled, and saving children from congenital heart disease is motivating enough for some physicians to forego that extra income.
---
How to Negotiate Your Cardiothoracic Surgeon Employment Contract
Now that you know all the factors that can affect your income, you can use this knowledge to negotiate your employment contract to meet or exceed the national average or median salary.
While many physicians find these procedures intimidating, you can always feel more confident when you know you have a knowledgeable team to advise you along the way.
Our advisory team can give you a full employment contract review to ensure that you get a fair compensation package and are protected legally.
Before you enter into negotiations, it's important that you have a basic understanding of what should be discussed.
Every employment contract should clearly define:
Compensation and benefits
Duties and responsibilities expected of the employee
Partnership and ownership agreements (or possible future agreements)
You will need to understand when the contract begins and ends, what restrictive covenants are included, any insurance requirements, and the terms of termination.
Most physicians wouldn't hesitate to have a contract review before starting a new position, but plenty of other scenarios deserve a contract review.
If you are renewing a contract, changing compensation packages, or renegotiating a contract, you should always have your contract reviewed before signing on the dotted line.
Any changes to your contract should always be double-checked.
Another often overlooked situation is when you are exiting a contract or entering a partnership.
Basically, if any changes are made to your employment contract, have a professional give you the ok before signing to protect your career.
Learn about our contract review services today!

---
Disability Insurance to Protect Your Salary
Once you've solidified a competitive salary, you can't just sit back and relax. Unfortunately, life likes to throw us curve balls. What would you do if your curveball rendered you unable to work?
How can you provide for your family or pay your bills if you become disabled?
It sounds bad, but there is a way to protect yourself from the financial effects of a tragedy.
Disability insurance should be a priority to any person who relies on their paycheck to make ends meet but even more so to those high earners such as cardiothoracic surgeons.
---
Building a Retirement From Your Annual Salary
The earlier you start saving for retirement, the better, since the time value of money increases due to compound interest.
For the Employed Cardiothoracic Surgeon
Qualified retirement plans are tax-deferred savings plans for the employed cardiac surgeon to prepare for retirement. These include a 401k and a 403b.
A 401k is the plan offered by for-profit companies to their employees, while a 403b is offered by non-profit companies.
For Private Practice Cardiothoracic Surgeons
Qualified retirement plans for private practice cardiac surgeons also allow contributions to these savings plans to be tax-deductible.
They can be broken down as follows:
Profit-Sharing Plans
This retirement plan divides a portion of the annual profits to each private practice partner and their employees to be deposited into their retirement fund.
Money Purchase Plans
This type of retirement plan is similar to the profit-sharing program, except that instead of being dependent on profit, the portions are fixed.
Defined Benefit Plans
Defined benefit plans are created using a formula outlined by the practice based on factors they have defined.
These plans normally have a predetermined amount of time that needs to be reached before the funds can be accessed.
You can also offer a 401k like other companies and non-qualified retirement plans that can hedge against the qualified retirement plans you have. Non-qualified retirement plans are not tax-deductible.
For Both
Both employed and private practice surgeons can use traditional IRA and Roth IRA plans to help them progress towards retirement, but they have to follow the current rules that have restrictions on how you can fund them based on income limits.
Some other viable options are to make investments that provide recurring income to add to your retirement funds. An excellent example of this would be to purchase some profitable rental real estate.
Related: Why Doctors Should Consider Real Estate Investing

---
Effective Tax Planning for Cardiothoracic Surgeons
Tax season is a dreaded time for physicians since they must pay such a high amount of their hard-earned money to the IRS.
But with the help of a tax professional, cardiothoracic surgeons can save thousands of dollars over the span of a few years.
Some (but not all) tax professionals know the complicated ins and outs of the tax code and can find money-saving moves specific to your situation.
---
Now that we've delved into the data, let's go back to our original question:
Where do cardiothoracic surgeons earn the highest salaries?
As you can see, the answer isn't as simple as stating a certain city or area. There are many variations in income from one cardiothoracic surgeon to another.
Earning at or above fair market value requires knowledge of all the facets listed in this article.
When it comes to negotiating your employment contract, you may be willing to give up a little income for certain benefits that hold more value to you personally.
Gaining income and protecting that income can seem like a large mountain to climb with the business of medicine being so complicated.
We're here to help. Give us a call and talk to one of our compensation specialists today.
Subscribe to our email newsletter for expert tips about finances, insurance, employment contracts, and more!