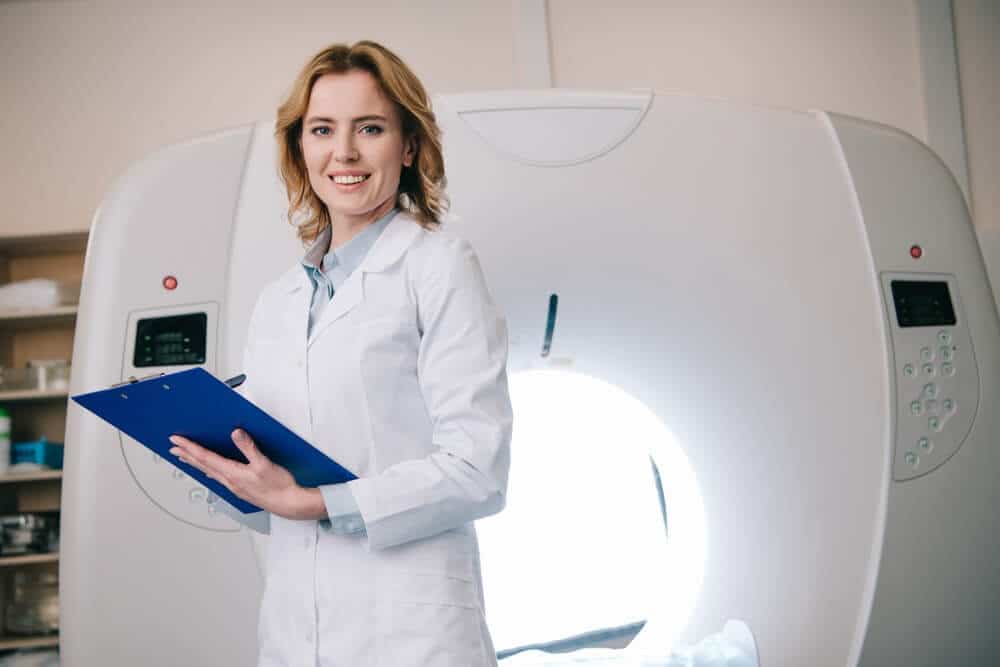 All radiologists have to earn a bachelor's degree, pass the MCATs, and attend medical school. They have to pass the USMLE, complete a residency program, and pass a licensing exam in order to obtain an official medical license.
Becoming a full-time radiologist takes long years of training and difficult coursework. But once that education and training is behind you, finding a position in the field is easier than you may think.
Whether you're an experienced physician looking for a new position or are just now finishing up your residency and searching for your first full-time job, there are a variety of ways to secure a position as a radiologist.
Not sure where to start your radiology job search?
From where radiologists work to how much they earn, here's our complete guide to radiologist jobs and how to find them.
---
Where Do Radiologists Work?
According to a 2020 study by the AMA, 54% of radiologists either own their practice or partner in one. 37% of radiologists work as employees, and 9% are independent contractors.
You won't find as many radiologists in small physicians' offices or community outpatient clinics — largely due to the size and expense of medical imaging equipment. The X-rays, magnetic resonance imaging (MRI), computerized tomography (CT) scans and other imaging techniques that radiologists rely on to diagnose and create treatment plans for patients are most often found in imaging centers, not in small practices.
Of all radiologists, 53% work in a single-specialty practice that focuses strictly on radiology. 22% work in a multi-specialty group practice and 11% are employees of hospitals and large healthcare networks.
The fact that most radiologists work in their own practice or as a partner may be part of why radiologists are some of the highest-paid physicians in the country. Data from the Bureau of Labor Statistics shows that the average physician in the U.S. earns an average of $208,000 per year. But a more in-depth look at these numbers shows that self-employed physicians earn an average of $360,752 per year.

---
Where Do Radiologists Earn the Most?
Medscape's 2021 Radiologist Compensation Report ranks radiologists in the 6th highest paid physician position, with an average annual salary of $413,000. But how much you'll earn as a radiologist depends upon the specific career path you've chosen and whether or not you're board certified by the American Board of Radiology.
There are several different types of radiologists, including interventional radiologists, diagnostic radiologists, and those that work in nuclear medicine.
The 2020 MGMA Compensation and Production Report sheds some light into how annual earnings vary among radiologists in different fields:
Non-interventional radiologists: $532,695
Interventional radiologists: $526,107
Neuro-interventional radiologists: $518,265
Nuclear medicine radiologists: $393,027
That same study shows diagnostic radiologists had one of the largest compensation increases for newly hired physicians. It went from roughly $353k in 2019 to approximately $3660k in 2020 — an increase of 3.69%.
But the type of radiology you practice is only one determining factor when it comes to salary.
Where you work also makes a difference.
Salary Based on Supply and Demand
Physician salaries, regardless of specialty, are directly tied to supply and demand. While California has one of the highest costs of living, Midwestern states and rural areas often pay higher salaries.
Here are the ten states that pay radiology physicians the most (according to Zippia):
New York: $385,917
New Hampshire: $374,753
Wyoming: $343,973
West Virginia: $335,286
Pennsylvania: $333,665
Massachusetts: $331,186
Montana: $324,405
Hawaii: $323,762
Arizona: $321,067
Washington: $319,199
The states that pay radiologists the least are:
North Carolina: $242,652
Missouri: $260,525
Texas: $261,807
Illinois: $265,535
Michigan: $266,471
Arkansas: $266,982
Maine: $270,149
Mississippi: $271,080
Idaho: $271,230
Oklahoma: $276,592
States such as Texas and Illinois, both of which have major metropolitan areas, rank in the bottom ten. California and Florida, which have the #1 and #3 highest populations in the country, land in the middle of the pack with average annual radiology salaries of roughly $290,000 per year.

---
Where Are Radiologists in Demand?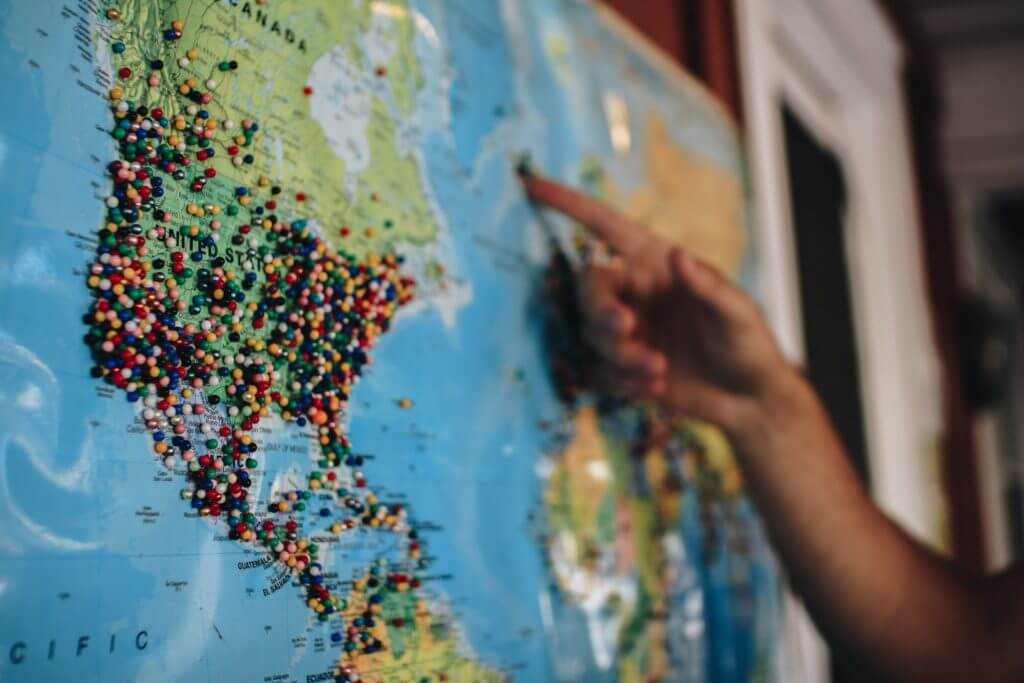 Some states are facing a physician shortage, mainly due to two reasons:
They're rural areas that have difficulty attracting top-tier talent
They have a large aging population that needs more medical care and diagnoses
As we said above, physicians in low-supply states can earn more than those in states where physicians are in greater supply.
Kentucky, Tennessee, Florida, Alabama, and Utah are the five highest-paying states for physician salaries, with Kentucky physicians earning an average of $346k per year.
Ohio, Oklahoma, Indiana, North Carolina, and Georgia round out the top ten, with Georgia physicians making as high as $323k per year.
In general, these states face a physician shortage and have a higher need for medical professionals than most other states in the country.
In the field of radiology, 53% of practicing physicians are age 55 or older. This means that a large percentage will retire in upcoming years, thus creating an even greater shortage than the one that already exists.
Related: Everything You Need to Know About Physician Retirement
The Effect of COVID-19 on Radiologists
We cannot ignore the effects that COVID-19 has had on radiologists in the U.S. since early 2020.
Radiology practices saw a decrease in patient visits by as much as 80% in the early months of the pandemic.
As of May of 2021, most practices saw a bounce back in patient visits. Practices reported an average of 192 patient visits per week before COVID-19 and an average of 179 weekly visits post-COVID.
Yet even as radiology screenings have dipped slightly, the demand for radiologists still exists.

---
Where to Find Radiology Jobs
If you're in your last year of residency training and haven't already begun your job search, the time to start is now.
For physicians already employed, now is also a great time to find a new position, considering that the demand for radiologists is so high.
Not sure where to start looking?
Here are several avenues through which you can conduct your radiology job search.
Radiology Professional Associations
You can find a variety of radiology positions listed online at the American College of Radiology (ACR).
The ACR has its own career center with jobs listed in various medical specialties, including nuclear radiology, interventional radiology, and diagnostic radiology.
The American Roentgen Ray Society (ARRS) also has a job portal displaying current job postings for radiology positions around the country.
On this site, you can find postings for:
General radiology positions
Attending directors of radiology residency programs
Private practice physicians with the option to work as an employee or work toward becoming a partner in the practice
Thirdly, the Radiological Society of North America has a career connections page that lists hundreds of open radiology positions, including locum tenens jobs. Visit the RSNA website to start your search by state or find international jobs in other parts of the world.
Physician Job Boards
MD Search and Physician Job Board are two of the best (and largest) sites for finding radiology positions. These sites cater specifically to medical doctors in all sorts of specialties, including pediatric radiology, radiation oncology, and nuclear medicine.
By searching on a physician-specific job board, you won't have to weed through postings for radiologic technologists or radiology tech aides.
National Job Boards
National job boards such as Indeed and Simply Hired post thousands of jobs in the field of radiology. You can even find some for board-certified physicians.
The only downside of searching these sites is that they're also full of radiology tech positions. (Most tech positions only require an undergraduate degree, and you didn't spend all those years in medical school for naught!)
Quick Search Tip
When searching on national job boards for physician positions, be sure to use the keywords "radiology physician."
Recruiters
Looking for the ideal job in the medical field can be time consuming, but you can save yourself hours by working with a recruiter.
Recruiters earn their money when they find you a job. It's to their advantage to help you land a position at a rate that's commensurate with your specialty and level of experience.
Recruiting firms are highly skilled at placing the proper candidates in the right positions — but different recruiters specialize in different fields.
If you choose to work with a recruiter, be sure to use one specializing in working with physicians. Merritt Hawkins is the largest U.S. physician search firm, with over 30 years in the business of helping physicians connect with employers.
Networking
Your network of colleagues, friends, and professional healthcare contacts is a great place to begin your job hunt.
Whether you have contacts that work in general medicine or specialize in radiology, let them know that you're searching for a new position. They may be aware of an opening that hasn't yet made it onto the online job boards.
Word of mouth and personal referrals are some of the best ways to get your foot in the door and earn an opportunity to interview with a potential employer.
Contacting Radiology Practices Directly
When conducting your job search, don't hesitate to reach out to practices directly. It's entirely possible that a busy practice needs a new physician or even a new partner but hasn't yet had the time to post the opportunity online.
If there's a particular practice you want to work for, making a personal connection with them is often the best way to land a job (or at least an interview).
Starting Your Own Practice
​As an experienced radiology physician, it's easy to hit burnout working at a hospital or someone else's practice year after year. If you think you're ready to be your own boss, it may be time to start your own practice or join forces with other physicians to become partners in a practice.
For many physicians, one of the biggest hurdles in starting their own practice is securing financing and funding. And as a radiologist who relies on CT scans, MRIs, and other imaging reports to perform their duties …
The thought of spending hundreds of thousands of dollars on radiology equipment can seem overwhelming.
But here's the good news:
You don't have to.
You can start your radiology practice without having to own that medical equipment. You can provide patient care in your office, then refer your patients to a nearby imaging center for the actual tests.
---
How to Find Locum Tenens Positions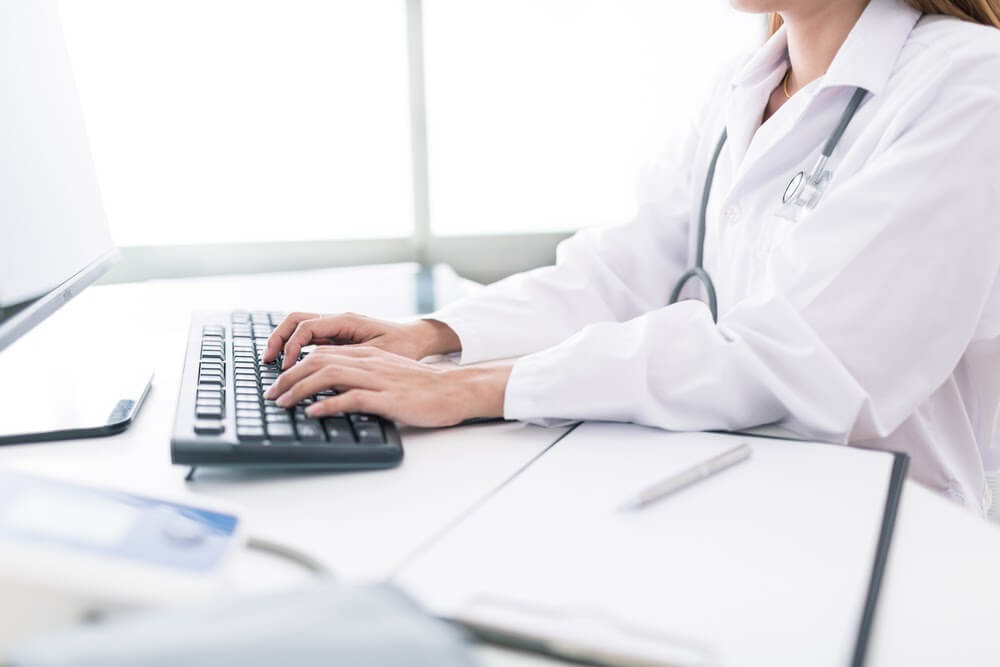 As a licensed physician, you can work a locum tenens position at any time. Working as a locum tenens physician offers great flexibility, whether you're in your first year out of residency or looking to work part-time post-retirement.
Keep in mind, no matter where you choose to take a locum tenens position, you'll need to hold medical licensure in that state.
Looking to return to the town where you went to high school, got your medical degree, or completed your radiology residency?
Locum tenens positions are available all over the country and all over the world.
Find Work Through a Staffing Agency
You can find locum tenens positions on radiology job boards, but one of the easiest ways to find a locum tenens job is to use a locum staffing agency.
The National Association of Locum Tenens Organizations (NALTO), provides a comprehensive list of locum staffing firms on their website. All staffing agencies listed adhere to NALTO's ethical code and high service standards. If you choose to use a staffing agency to find locum tenens work, be sure to choose one that's a member of NALTO.
Staffing agencies do more than just help you find a job.
They also help with the logistics of working that job, such as:
The Benefits of Working Locum Tenens
Locum tenens is an excellent option for any physician, especially those that want to work part-time, travel, or enjoy the flexibility that a full-time position doesn't provide.
Locum tenens positions can last as little as one month up to several months, offering you the ability to test out different workplace settings. It's an excellent way for physicians accustomed to working in a hospital to see what it's like to work in a private practice and vice versa.
Just keep in mind that a prerequisite for accepting a locum tenens position is that you hold a medical license in that state.
For more information on multi-state licensure, read our IMLC Guide on becoming a compact physician in multiple states.
---
Whether you work in neuroradiology, diagnostic radiology, or any other subspecialty of the radiology field, radiology jobs are relatively easy to find.
And that's because radiologists are in demand.
With an aging population and workforce — plus the need for more diagnostic imaging and testing — we can only expect the demand for radiologists to increase.
A recent study by the AAMC projects a shortage of between 54,000 and 139,000 total physicians by 2033. If their predictions and models are accurate, jobs in radiology should only become easier to find over the next ten years.
Once you've found your dream radiologist job?
Contact Physicians Thrive for a total contract review before you sign on the line.
Subscribe to our email newsletter for expert tips about finances, insurance, employment contracts, and more!