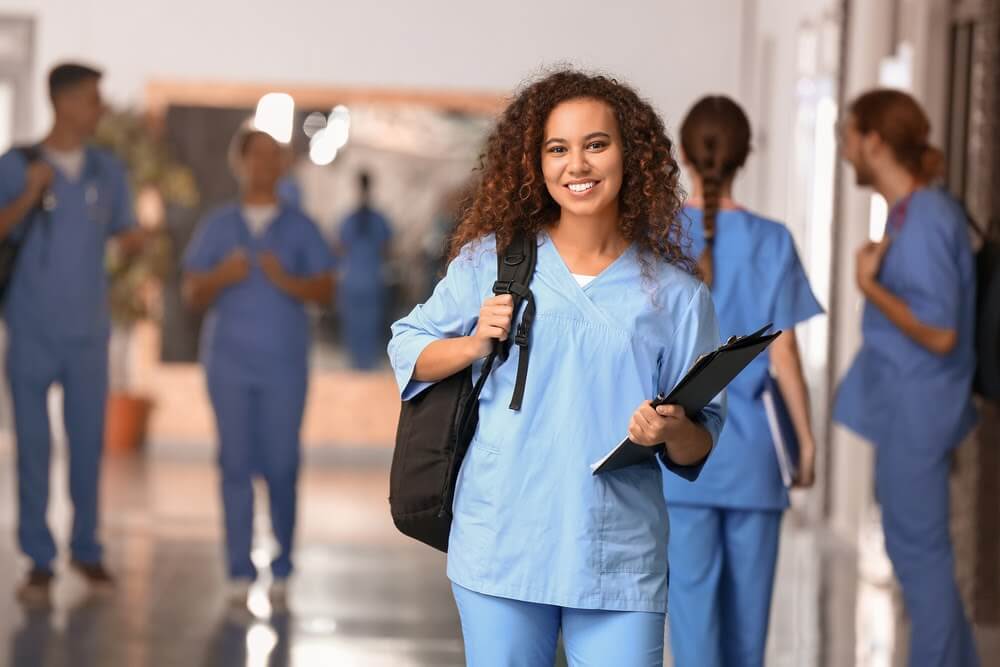 As a resident physician, there's one thing you can count on:
You're going to earn a relatively small salary despite the long hours and hard work you'll be putting in.
Residents earn a fraction of what licensed physicians make. And if you're already burdened by student loan debt, these crucial years of residency training can be some of the most difficult ones to endure.
For many residents, the only way to get ahead on student loans and start saving for the future is to search for moonlighting opportunities.
Working a side job, even if for only a few hours per week, can have a serious impact on your finances and your future.
We've found eleven side gigs for medical residents to make more money before they're even fully licensed to practice medicine.
---
Is it Time to Get a Side Gig?
If your full-time job as a resident doesn't cover your bills or allow you to start saving, it's time to pick up a part-time gig on the side.
According to a 2020 report from Medscape, resident physicians earn an average of $63,400 per year. Residents in PGY-1 earn an average of $57,100 per year, with surgical residents in PGY-5 earning approximately $66,800.
Physicians in the U.S. earn a median average salary of $208,000 per year, so this is less than a third of what you'll make once you're practicing on your own.
For many residents, taking on moonlighting jobs is the only way to get through residency and be able to pay the bills. Some choose to do so with internal moonlighting, while others decide to work external moonlighting jobs.
Internal Moonlighting VS. External Moonlighting
Internal moonlighting means picking up extra shifts (and extra pay) at the hospital where you're already doing your training.
External moonlighting jobs are outside of your primary employer, and those are the positions we're highlighting today.
Some residents use their moonlighting pay as a way to pay off medical student loan debt or cover the high cost of rent and day-to-day living expenses. Others rely on side gigs to generate income for saving, investing, or applying toward future protections, such as life insurance and disability insurance policies.
Whether you're looking to make a lot or a little, these eleven moonlighting jobs are ideal for residents with medical training:

---
1. Tutor
Some of the most satisfying moonlighting positions are tutoring jobs.
Why?
Because it's a way to earn some extra money and impart your knowledge and experience to students who plan to follow in your footsteps.
You can tutor:
High school students in need of help with science or math
Pre-med college students with plans to apply to medical school
Students preparing for the MCAT or USMLE
Tutoring can be online or in-person, making it an incredibly flexible opportunity that you can do almost anywhere and at any time.
Sites such as Tutor.com, TutorMe, and Wyzant are all great places to start searching for tutoring opportunities. Or, find tutoring jobs yourself by marketing your expertise on social media or contacting your own college or medical school.
Related: Residency Salary Compensation Guide for New Physicians

---
2. Create Study Exams
Moonlighting residents can also earn extra income by creating and selling study exams. Use your knowledge of the MCATs, USMLE, and other national exams to compile practice tests for students preparing to take the test for the first time.
You can also sell class notes, which can be quite helpful to students currently taking a particular class at your former school of medicine. Sites like Nexus Notes and Course Hero make it easy to upload detailed class notes for current students enrolled in your former course of study.

---
3. Create an Online Course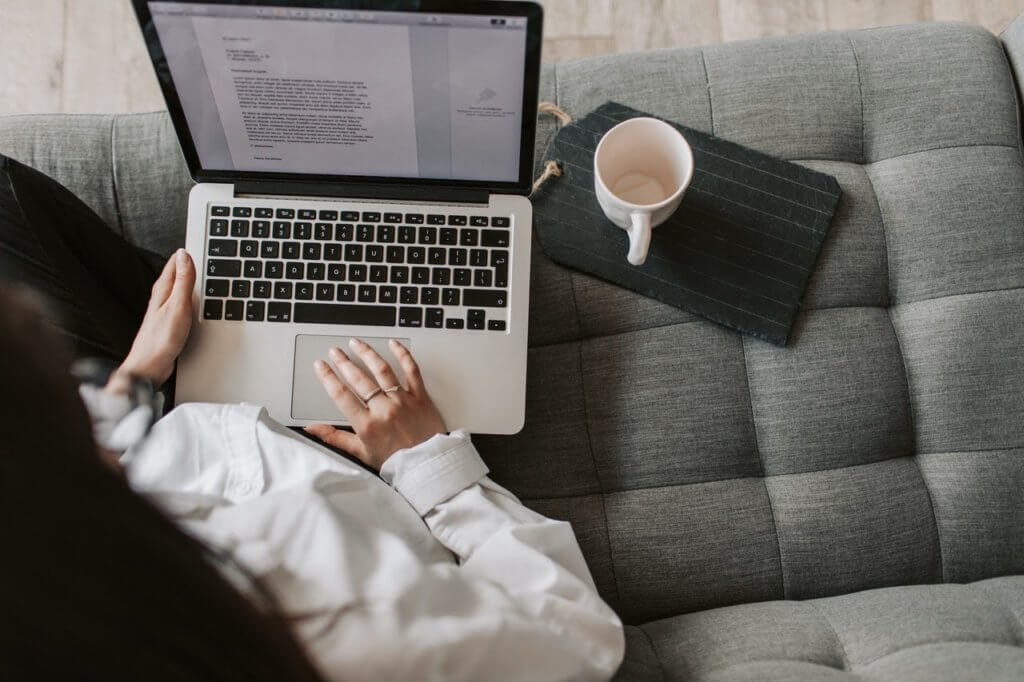 On sites like Udemy and Teachable, you can create your own online course or training program and sell it to students worldwide. These sites provide educational programs online in all areas of study, so you can sell any skill, whether it's related to medicine or not.
Creating and selling an online course is a great side gig, and it can also be a creative outlet. If you're a skilled artist or musician, creating and selling an online course is a great way to add some much-needed balance to your hectic resident life.
---
4. Work as a Medical Transcriptionist
Medical residents make excellent candidates for medical transcriptionist jobs. Transcription services often hire people to transcribe notes, and medical transcriptionists are usually required to have a background in healthcare and medicine.
This is the type of job that anyone with medical experience can do. You do not have to be a physician or have even graduated from medical school to do this. The fact that you're working as a resident will put you a step ahead of the competition and make you a prime candidate for this sort of work.
Medical transcribing is also quite flexible. If hired as a freelance transcriber, you can make your own hours and work from home or anywhere in the world.

---
5. Freelance as a Medical Writer or Editor
Moonlighters with a background in healthcare can make easy money working as a writer or editor for:
Medical blogs
Educational services
Pharmaceutical companies
Medical supply companies
All these businesses have websites and are always in need of new content. If you can pitch content ideas and create that content, this can become a lucrative side gig.
Don't love the idea of writing for someone else's blog?
You might want to create your own.
You can start a medical blog that offers advice for medical students or provides tips and insight for first-year residents.
Share your blog on social media and build a loyal following so that you can monetize it. Earn income with your blog by including affiliate links, selling ad space, or offering paid membership plans.

---
6. Become a Career Coach
If you create an advice blog for medical students or residents, consider taking it one step further.
How?
By offering one-on-one online or in-person career coaching sessions. You can provide valuable advice for high school or undergraduate college students interested in becoming physicians.
Guide students through the process. Lay out the timeliness of what they have to do and when they have to do it. Establish yourself as a career coach to benefit the next generation of would-be physicians.
Depending on how much free time you have, this can work in conjunction with your blog, function as a separate entity, or tie back to a podcast (which you can also monetize).

---
7. Provide Clinical Care at an Urgent Care Center
If you're passionate about patient care, you may be able to pick up some extra shifts. Check urgent care centers, the local medical center, or outpatient clinics to find who could use a few extra hands on deck.
Residents are sometimes hired to fill in for absent physicians, though the rules and regulations vary from state to state and site to site.
In some cases, residents qualify for this type of work. In other cases, they don't. Keep in mind, you'll likely be required to carry liability coverage or go through the process of credentialing in order to hold a position like this.
If you take on a side job requiring you to have liability insurance, you cannot rely on the insurance you have through your full-time employer. That policy will only cover you when you're working for them.
However, if you choose to take on a side gig with a secondary employer, they may provide liability insurance. Otherwise, you'll need your own malpractice insurance.

---
8. Perform Physical Examinations for Insurance Companies
Insurance companies often need medical professionals to conduct health screenings for claims made or health exams that need to occur before the underwriting process can begin.
Depending on the insurer and the state where you live or work, residents may qualify for these positions.
This type of moonlighting gig can be lucrative but is a bit less flexible than some of the other side jobs on this list. Besides, this is not the type of work that you can perform from home; you'll need to be on-site and in-person to conduct these types of insurance health exams.
Don't let your debt load further stress you out. Check out these 10 Options for Paying Off Med School Loans.

---
9. Become a Weight Loss Coach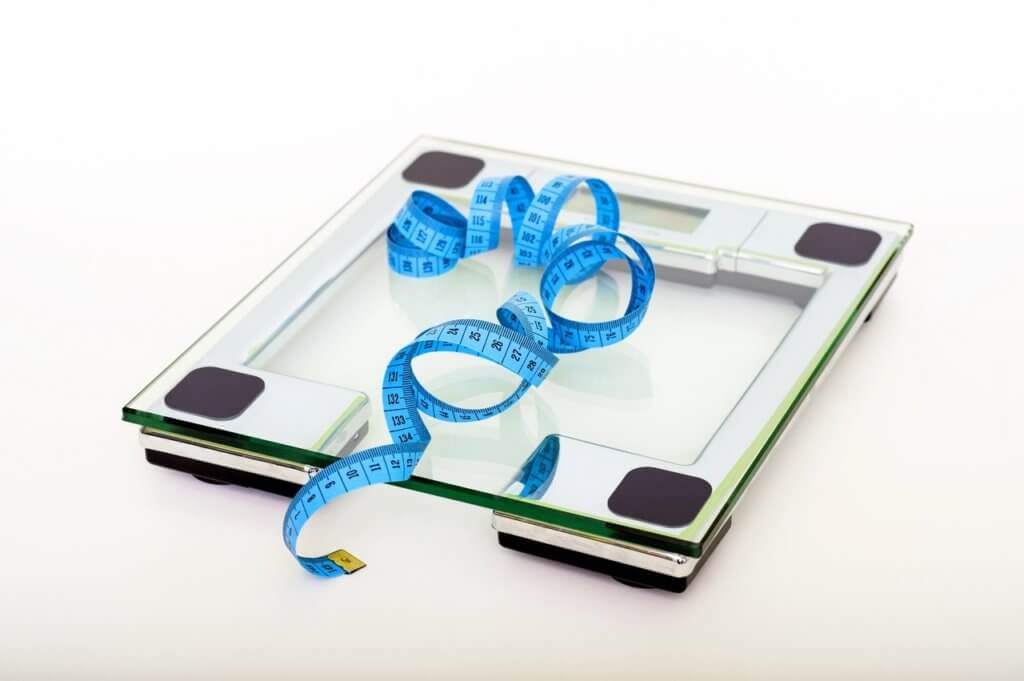 If your goal is to practice medicine, then surely you understand the overall importance of health and wellness. This understanding extends to nutrition and what you should and shouldn't be putting into your body.
For this reason, residents may want to consider becoming weight-loss coaches and sharing their knowledge of nutrition. If you're into fitness, you could double as both an exercise coach and weight loss coach in one.
This is one of the best examples of flexible part-time work. You can work in a gym or fitness center, or find and coach clients virtually online without ever conducting in-person sessions.

---
10. Work as a Researcher in a Lab
If science and research have drawn you into the medical field, consider taking on a side gig as a researcher in a lab.
Many pharmaceutical companies and universities often hire research assistants.
The good news is that most residents have enough experience to qualify for these positions. The only downside is: this is not the type of job you can perform at home.

---
11. Buy Property
Want to keep your moonlighting hours to a minimum?
You might want to consider buying property.
If you're looking for a side gig to make more money, it may seem counterintuitive to buy a property that causes you to spend money rather than earn it. But there are many reasons why this can be beneficial to your finances, both now and in the future.
Buying property can be a lifelong investment or a short-term one. Either way, it can help you build wealth over time.
If you choose to live on the property, you might be able to spend less on your monthly mortgage than you do on your current rent. Conversely, if you choose not to live there, you can use it as an investment vehicle by renting it out for more than the cost of your monthly mortgage.
Buy property in a highly desirable area, and you may be able to rent your investment property to local tenants or list it as an Airbnb for travelers. With every mortgage payment you make, you'll increase the value of equity in the home.
Further reading: Why Doctors Should Consider Real Estate Investing.

---
Things to Consider Before Moonlighting During Residency
Before you take on a side gig or participate in any moonlighting activities, be sure that you're allowed to do so. Some programs have a moonlighting policy that forbids residents from taking on external, part-time work.
Not sure if your program has a moonlighting policy?
Check with your program director.
It's also crucial that you remain in good standing at the hospital where you're conducting your residency. No matter how tempting the extra income from a side gig may be, your work hours and duty hours should always take top priority.
Should you choose to start moonlighting, make sure that you find a flexible gig. You cannot let it interfere with your current residency position. You need to be sure that you're always available for work when required, so the best moonlighting job is one that you can choose to do only if and when you want to.
Before you start moonlighting, weigh the pros and cons and ask yourself this question:
Is it worth it?
A $15 per hour side gig may not be worth the effort and exhaustion it will cost you. On the other hand, a $25 or $30 per hour job might be worth the toll it will take on your downtime.
As a resident, your residency training needs to remain your top priority. Never let your residency training suffer for the sake of making a few extra dollars a week at a side job.
---
Whether you're in a residency program as a hospitalist, an internal medicine physician, or a neurosurgeon, there are moonlighting opportunities for all sorts of physicians in training.
To make it worth your while, look for an opportunity that's lucrative and flexible enough to allow your residency training to be the top priority still.
You've come this far, and you're that much closer to becoming a licensed physician, so make sure your residency is your primary focus. Even though you don't earn that much as a resident, never lose sight of the fact that it is your full-time job.
Contact Physicians Thrive to learn how you can take advantage of large discounts on disability insurance before you graduate.