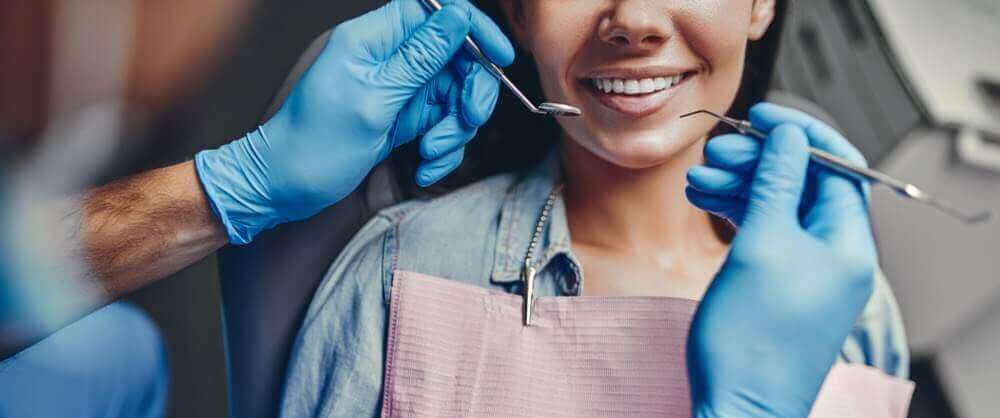 There is a big debate in the oral surgeon industry regarding the value of the extra education that some choose to pursue. They call it "the million-dollar decision."
According to this idea, the extra two years of school that an oral surgeon needs for a medical degree will end up costing them. To the tune of one million dollars over a lifetime instead of making them more money.
When hiring an oral surgeon, you may be facing the dilemma of deciding the essential factors that your candidates must meet. For most physicians, they appreciate the idea of having another doctor on board.
Should a medical degree be a prerequisite for oral and maxillofacial surgeons in your clinic? Is it worth paying a higher oral surgeon salary to one with a medical degree?
When it comes to oral surgeons, there are other factors to consider when hiring. This article will dissect the difference between an OMFS with a medical degree and one without, looking at the value they each offer your clinic.
---
The Average Oral Surgeon Salary
According to the ADA, in 2012, the median salary for oral surgeons in the United States was $330,000. Of course, that number has risen significantly in the last decade.
The 2018 Occupational Statistics from the Bureau of Labor and Statistics states that oral and maxillofacial surgeons make an annual mean wage of $242,370.
In contrast, the ADA published a research brief on the market trends in oral and maxillofacial surgery and its related jobs. They claim that in 2015 the average total compensation earned by an oral surgeon was $465,768.
Another source, ZipRecruiter, found that oral surgeons make an average of $301,828 from jobs posted on their site.
Could this wide salary range for the same job title be due to the fact that some oral surgeons hold a medical degree while others do not, or is it more involved?
This article will look into the varying factors that could potentially affect the wages an oral surgeon should expect.
We'll also delve deeper into the value of an oral surgeon that has earned their medical degree to a practice and one that has not.
One thing that has been consistent throughout the data is that oral and maxillofacial surgery is the highest earning job in the dentistry industry compared to related jobs.
Without a doubt, oral surgeons command more than endodontists, orthodontists, and periodontists.
---
Factors That Affect The Average Salary of an OMFS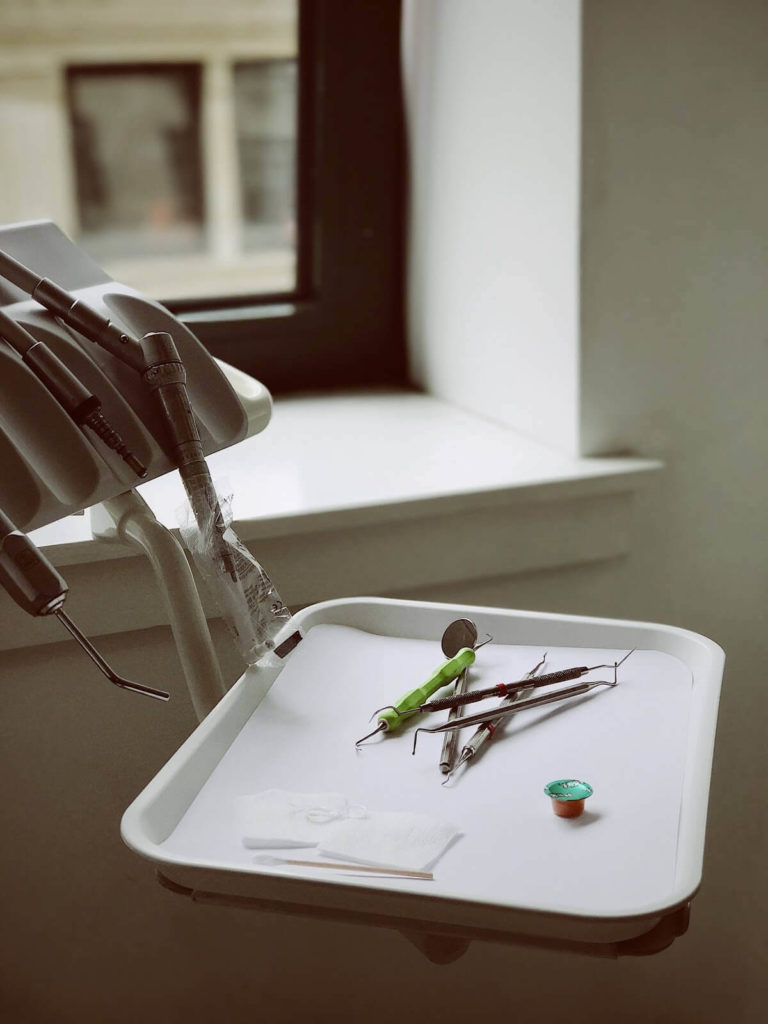 Considering that sources claim a salary range of over $200,000 for oral surgeons, it's important to dissect the factors that can change how much an oral surgeon is paid.
These four areas below are the major players, along with the business savvy and negotiating skills of the surgeon himself.
Education
There are two paths that a student pursuing oral and maxillofacial surgery can take. Depending on their preference, they can attain a medical degree or dentistry degree.
Related: A Physician's Guide to Student Loan Forgiveness.
Medical Degree
When a surgeon is in a medical training program, they spend six years in residency instead of four, emphasizing their medical training. Depending on the school that they attend, this medical training could span the entire additional two years or even more.
Dentistry Degree
When a surgeon is pursuing a non-medical degree, they only spend four years in residency without any extra medical training. Their entire residency focuses on honing the skills of oral and maxillofacial surgery.
Area of Practice
The area of the country where an OMFS is practicing will significantly affect their potential for compensation.
ZipRecruiter compiled a table of the average pay for oral surgeons in each state.
This table lists Massachusetts as the state that pays the most for OMFS jobs. This is most likely due to the fact that Massachusetts has several large dentistry companies within the state.
Washington, Maryland, and New York all come in a close second. Much of the increase in pay in these states is probably due to the high cost of living.
Most southern states don't pay well and make up most of the lowest paying states, along with Iowa and Utah.
Experience
An oral surgeon in residency can expect to make between $50,000 to $58,000 per year.
For most surgeons, annual pay increases by 3% each year. According to Payscale.com, entry-level oral surgeons can earn a little over two hundred thousand. Within four years, this same surgeon can make $220,000 per year.
After accumulating ten years of experience, an oral surgeon could increase that annual compensation to $233,000 per year.
Once a surgeon's been practicing full-time for over 20 years, their annual salary can jump significantly to over $300,000.
Industry
Many different industries employ someone to perform dental surgery. Depending on which industry an oral and maxillofacial surgeon is engaged in, they can expect a different hourly wage.
Zippia.com does an excellent job at breaking down the different industries that can affect how much an oral surgeon makes.
The four industries that they include in their data are compared below:
Reconstruction
Oral surgeons in this industry are among the top-earning. This is due to the delicate and grueling surgeries of the bones and tissues of the face.
While some oral surgeons mostly do teeth extractions and dental implants, these oral surgeons will most often be dealing with malformations from birth or sickness or broken bones due to trauma.
Health Care
Close behind the reconstruction industry, oral surgeons working at a healthcare facility or hospital are the second highest-earning.
Again, many of these patients will be coming in with serious injuries that require a steady hand and experience.
Non Profit
The third highest paying and widest range in pay are oral surgeon jobs in the non-profit sector.
Many OMFSs end up working in this industry because it has the most potential and can make a big difference in their patients' lives.
Professional
The lowest starting pay is at a private practice or professional clinic. However, there is still the opportunity to make as much as in a healthcare facility if you have experience and skill.
When you check the BLS site, it gives the mean annual wage of each industry as well. According to their data, these numbers are similar. Oral surgeons have the highest compensation potential working in a dentistry office.
---
Fellowships for Specialty Oral Surgeon Jobs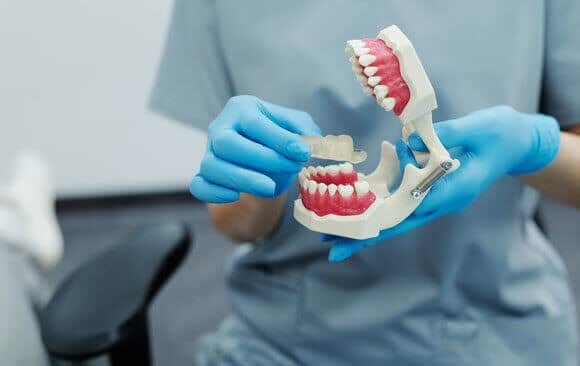 After completing their residency, oral surgeons have the opportunity to further specialize in the OMFS industry. Depending on their chosen path, they can expect to have a range of salary potential.
Microvascular Reconstruction
This subspecialty involves the treatment of head and neck cancer. To become a specialist often requires a fellowship in oncology as well.
Microvascular Reconstruction is increasingly in demand due to the rise in cancer cases. Considering the fact that you would need to complete two fellowships to specialize in this area, you can expect to earn a higher salary.
Cosmetic Facial Surgery
Becoming an oral surgeon that specializes in cosmetic facial surgery can earn a surgeon the highest possible salary.
According to Medscape's Compensation Report, these oral surgeons can earn a similar income to a plastic surgeon, who makes a national average of $479,000.
Pediatric Maxillofacial/Craniofacial Surgery
Although specializing in this area can earn you lower pay, most oral surgeons admit this is the job that brings the greatest satisfaction. A surgeon can make a massive impact on the lives of so many patients.
These surgeons would repair a cleft palate and perform a craniosynostosis surgery that will significantly improve each child's life that receives their care.
---
Single Degree vs. Dual Degree Oral Surgeons
The biggest question that many clinics face when hiring an oral surgeon is whether to hire an MD or DDS, doctor or dentist.
This is such a big decision for both clinics and oral surgeons. Access OMFS (a site dedicated to helping deliver information to OMFS residents about the industry) posted two separate articles discussing and comparing the two paths.
The first post, Part 1, discusses the differences in the educational programs themselves. The second post, Part 2, compares both programs' income potential and whether the income difference is worth the extra education.
Salary Difference
According to Part 1, the starting salary for a single degree oral surgeon who earns a dentistry degree is an average of $225,000.
Comparably, the starting salary for dual degree oral surgeons who earn a doctoral degree is an average of $240,000.
This article series also quotes the reported numbers from the ADA login, which you can't access without an ADA number.
According to their discovery, oral and maxillofacial surgeons' median annual income is around $400,000. Yet, this number doesn't distinguish between the single or dual degree that a surgeon holds.
Educational Difference
When a surgeon decides which path to take to become an OMFS, the most significant difference in their choice involves how much education they would need to acquire.
Earning a single degree consists of four years of residency in oral surgery after completing dental school.
To earn a dual degree, both dental and medical, a surgeon has to complete six years of residency with much time spent in medical training. These surgeons must also pass the USMLE test.
According to this article series from AccessOMFS, each dual degree program differs in how much time is spent in medical training versus oral surgery.
It would be good to check the medical school OMSF training program to see how many months were dedicated to medical vs. OMSF.
This would affect how much training a surgeon would have in general medical knowledge versus the experience they would have in specifically oral surgery.
How to Decide
When choosing a candidate for your clinic, considering their degree may or may not be the best tactic.
It is important to consider which is more critical to your clinic.
Would the status of an MD help alleviate any worries that your patients might have when undergoing a serious surgery?
Perhaps it's more important to ensure that the candidate can perform the necessary procedures that your clinic often requires.
Suppose your clinic is highly saturated with cleft palates, surgical corrections of skeletal deformities, and maxillofacial traumas. In that case, you need to ensure that your chosen candidate has been trained well or has experience in these procedures.
If your clinic is mostly responsible for teeth extractions and dental implants, surely a dental degree would be sufficient for your chosen oral surgeon.
When you consider the value of the oral surgeon, it really comes down to the type and intensity of their OMSF training, not which title they hold.
Some programs that provide an oral surgeon with a doctorate don't provide enough training in the oral surgery room's actual procedures.
---
It can be challenging to fill a position with the right candidate when the available applicants all have similar educational backgrounds.
With this additional factor to consider for your oral and maxillofacial surgeon position, it can certainly be difficult to choose the best surgeon for your clinic.
With all the data compiled, it would seem that the cost of hiring an MD as opposed to a dentist as an oral surgeon is a small margin.
The best method to choose which oral surgeon to hire is to weigh not the title but the individual for competency and experience. Take into consideration how their past positions have prepared them to fulfill your clinic's needs.
For further guidance, contact one of the advisors at Physicians Thrive.
Subscribe to our email newsletter for expert tips about finances, insurance, employment contracts, and more!