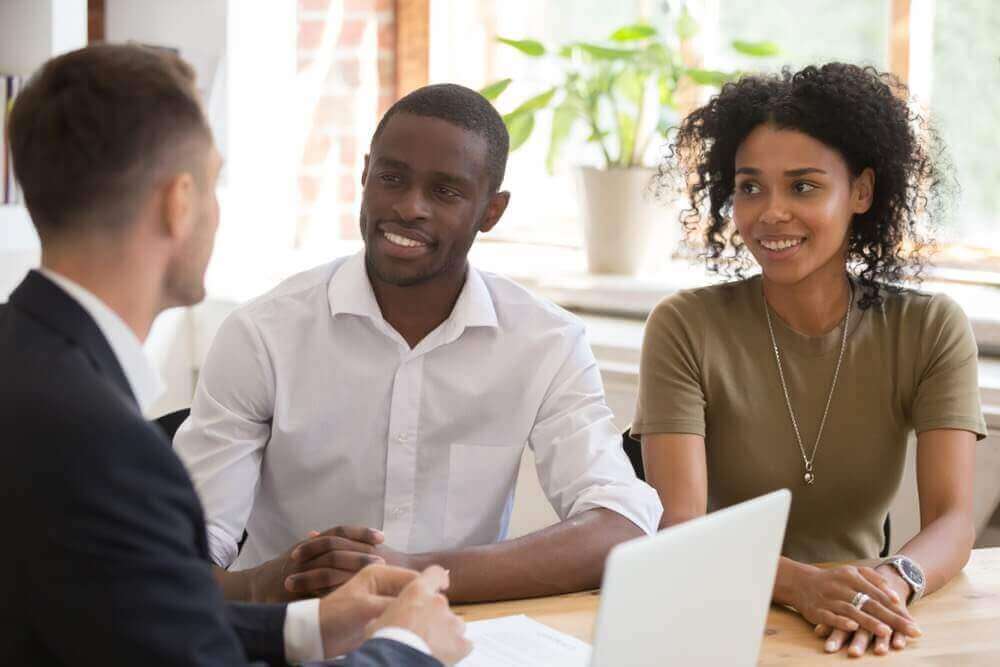 There's more to life insurance than just leaving your heirs a lump sum of money when you die. When managed properly, a life insurance policy can actually build wealth and create tax-free income in retirement.
But with so many different providers out there, how can you be sure you're choosing the right policy?
Today we're continuing our ongoing series of Provider Reviews focusing on the various life insurance policies offered through Pacific Life.
Here is our complete review of Pacific Life from the various plans offered to how much it costs.
---
Who is Pacific Life?
The Pacific Mutual Life Insurance Company was founded in California in 1868. In its more than 150 years, the company has become one of the world's most respected and trusted providers of insurance products, as well as annuities, asset management plans, pension plans, mutual funds, and a variety of investment products.
As a mutual holding company, policyholders are also eligible to receive dividends on their investments.
Their headquarters nestle, financially safe and sound, in Newport Beach, California. The Pacific Life Insurance company has excellent rankings from the top independent rating firms. They have an A+ rating with A.M. Best, an A1 rating with Moody's Investor Service, and an AA- rating with the S&P.
With its financial strength and strong ratings, it is a viable option for physicians. Or any other high-income earners looking for a steady life insurance policy.
Visit the Paclife website for more information, including who currently serves on their board of directors and their current financials.
Related: Provider Reviews: Banner Life Insurance.
---
What Type of Life Insurance Does Pacific Life Offer?
Pacific Life offers a wide range of life insurance products. From term life to whole life to variable universal life insurance, Pacific Life has a policy to meet just about anyone's needs.
There are six main types of policies offered; each of which has various options to choose from, depending on the state in which you live.
Variable Universal Life Insurance
Variable universal life insurance through Pacific Life provides a death benefit and acts as a long-term wealth-building investment.
This type of policy provides a death benefit for your heirs, while also accumulating cash value, from which you can make withdrawals or borrow against in personal loans. You also have the option to use that cash account in a variety of investment options and various funds.
In a variable universal life insurance policy, the cash value grows tax-deferred and offers a tax-free benefit.
Life Insurance With Long-Term Care Benefits
Many physicians and high-income earners prefer to self-insure and save money in an emergency fund rather than pay for long-term care. But that only works if your emergency fund is enough to sustain you in the event that you need long term care. And the problem with that is that there's no way to know how much care you may need.
Pacific Life offers life insurance policies with long-term care benefits. These policies provide death benefits to your heirs and provide extra coverage should you need nursing home care or an assisted living facility.
Indexed Universal Life Insurance
Indexed universal life insurance offers the death benefit of a traditional life insurance plan. Plus the potential for your policy to grow cash value based on the global stock market. With certain IUL policies, you can make your business or practice the policy owner, allowing you the option to use that cash value as a business asset.
Indexed universal life insurance policies also offer guaranteed minimum interest crediting rates.
Term Life Insurance
Term life insurance is the simplest type of insurance policy to understand. It's also the most affordable.
Here's how it works:
You select a term (usually 10, 15, 20, or 30 years), and you pay monthly insurance premiums for the duration of that term for X amount of a death benefit when you die. As long as you die within that term, your loved ones will receive the benefit.
Term policies do not accumulate cash value, though they can usually convert to a whole or universal policy for more protection if need be.
Whole Life Insurance
Whole life insurance is a permanent life insurance policy. You do not have to select a term. As long as you continue to pay your policy's monthly premiums, your beneficiaries will receive a death benefit when you die.
Whole life insurance policies offer fixed premiums and can also accumulate a cash value that you can borrow against while you are still alive.
Universal Life Insurance
Universal life insurance is also a permanent life insurance policy. Like whole life, your beneficiaries will receive your death benefit whenever you die; there is no term limit involved.
One of the main differences between whole life and universal life is that universal offers flexible premiums. You can also increase or decrease coverage over the years, accumulate cash value, and borrow against that cash value through tax-free policy loans and withdrawals.
Pacific Life policies vary from state to state. To learn exactly which policies are available in your state, contact Physicians Thrive now. Our advisors are physician focused and can help you choose the best option available to you in your area.
Which is the Best Type of Policy?
You'll get the least bang for your buck with term life insurance. You'll pay the lowest rates, but if you outlive your term, your beneficiaries get nothing.
Universal and whole life ensure that your death benefit will always go to your loved ones. Both offer the added ability to grow and earn cash through your policy.
Universal and whole life policies can and should be used as tax-planning and retirement-planning tools. This makes them the best options for physicians and other high-income earners.

---
Pacific Life Insurance Monthly Premiums
Wondering how much a Pacific Life Insurance policy will cost you each month? Monthly premiums vary greatly based on several factors.
Type of Policy
The type of policy you choose is one of the most significant determining factors in how much you'll pay in premiums each month. Term policies with short term periods are the most affordable of all the policy types.
Coverage Amount
How much you have to pay each month directly relates to how much coverage you need. The bigger the death benefit, the more you can expect to pay per month.
Term Limit
Shorter-term limits have lower premiums than whole and universal policies. However, if you outlive the term period, you will receive nothing.
Age and Health Condition
Before underwriting your life insurance policy, most insurance providers will require you to undergo a medical examination. The younger you are, the healthier you're likely to be. For this reason, young physicians tend to pay less than older physicians who may have more health issues and are of greater risk.
Optional Riders
For every optional rider you add to your policy, you can expect your premium to increase. Before adding riders (or refusing the option to add them), speak to a financial professional to determine which ones you should consider.
---
Built-In Benefits
All life insurance policies offer one key benefit: a lump sum payout of cash to your beneficiaries when you die. But there's a lot more to it than that.
Every life insurance policy includes the basic death benefit. This ensures that your dependents will be able to meet their financial obligations when they can no longer rely on your income.
And while most people think life insurance exists solely to provide financial security to beneficiaries, this is only one small part of it.
From growing tax-deferred income to earning interest on those earnings, life insurance isn't just insurance. It can also be a safe investment vehicle and one of many retirement solutions that you can choose to enjoy additional income in retirement.

---
Optional Riders
Pacific Life offers you the option to enhance the benefits of your policy by adding optional riders. These riders will add to your monthly premiums but can provide you with many additional benefits. Before adding riders to your policy, consult with a financial expert so you know which riders are worth paying for and which ones you can do without.
Child Protection Rider
The child protection rider provides life insurance coverage for all your children, up to age 18. Each child can have their own coverage ranging from $1,000 to $10,000.
Disability Waiver of Premium Rider
Should you ever become disabled, the disability waiver of premium rider ensures that you will not have to pay monthly premiums while you are disabled and out of work.
Accelerated Death Benefit Rider
If diagnosed with a terminal illness, the accelerated death benefit rider allows you to receive a portion of your death benefit while you are still alive.
Term Conversion Rider
A term conversion rider allows you to convert a term policy into a permanent whole life or universal life plan. This rider gives you the option not just to extend your coverage, but to turn your term coverage into a cash-accumulating permanent plan.
Related Reading: A Physician's Guide to the Top Disability Insurance Companies.
---
What Do Beneficiaries Need to Do to Collect Benefits?
For beneficiaries to collect your death benefit, they will need a copy of your death certificate and a copy of the original policy. The claims process starts with your beneficiaries filling out a claim form.
This is standard practice, regardless of which type of insurance policy or insurance company you choose.
If you have any sort of life insurance policy, make sure your beneficiaries are aware of it. They'll need to do some legwork (either on their own or with the assistance of an attorney) to file their claim and collect the benefit that they're owed.

---
Is Pacific Life Insurance a Good Option for Physicians?
Overall, Pacific Life is a good option for physicians. It ranks as one of the nation's best life insurance providers, offering a wide variety of financial services, and it has a simple, easy application process.
Pacific Life also offers competitive rates. For a healthy, non-smoker, Pacific Life rates tend to be slightly lower than competing insurance providers. However, their rates for tobacco users and former smokers tend to be much higher. If you are or were a smoker, you are likely to find more affordable rates with other providers.
As with all insurance providers, there are pros and cons.
For Pacific Life, one of their biggest pros also happens to be their biggest con:
They offer more than a dozen different policies.
This is a pro for the fact that you have multiple options to choose from and various ways to use life insurance to build additional wealth.
This is also a con because there are so many options to choose from, it can be difficult deciding which one to pick. As with all insurance policies, speak to your financial advisor to determine which policy is the right choice for you.
Life Insurance Can Protect Your Business
If you are an owner of a medical practice, one of the best ways to grow your business is to hire top talent. And one way to recruit and retain that talent is to offer them a competitive benefits package. Life insurance can and should be a part of that package.
Pacific Life makes it easy for business owners to provide their employees with group life insurance policies as part of their overall benefits package.
Life Insurance Can Build Wealth
Pacific Life is an excellent option for physicians for one key reason:
They offer a wide range of permanent life insurance policies that you can use to accumulate cash value and provide tax-free benefits.
With universal life insurance and other permanent life insurance policies, you can build cash value, make withdrawals or take loans against that cash account, and earn tax-free distributions during retirement.
In addition to the traditional savings options that physicians use to put their money to work in such as stocks, real estate, and investment funds, many have also discovered that you can use life insurance as an additional retirement planning tool when structured properly. To further supplement what you may lack in retirement savings.
While you will have to pay policy fees in order to maintain your account until maturity, the cost of the fees can be substantially less than the capital gains taxes you'd have to pay on taxable investments. Being able to withdraw your money tax-free can make the contract an effective tax planning tool.
To decide if life insurance is a viable investment vehicle for you, consult with a financial planner. If you choose the right plan and manage it properly, life insurance can be a valuable part of your retirement income.
---
All physicians should have some form of life insurance, but choosing the type of insurance that's right for you is a personal decision.
Meet with your financial planner. Discuss the tax implications with your tax advisor. Speak to a financial expert to decide if you should put a portion of your income into a permanent life insurance plan or if there are better ways for you to invest.
Ready to learn more about Pacific Life? Contact Physicians Thrive now to start obtaining quotes on different policies from Pacific Life and other providers.
Subscribe to our email newsletter for expert tips about finances, insurance, employment contracts, and more!
Get Free Life Insurance Quotes
Your life insurance choices may make the difference in your family's lifestyle after a tragedy strikes by paying the bills, financing children's educations, and protecting your spouse's retirement. Request a quote and our team will review each element of the plan and the cost associated with it. We're here to help you evaluate the value and build unique, cost-effective coverage tailored to you and your family's needs.
Fill out the form to get started
Fill out the form below and a member of our team will get in touch with your shortly.