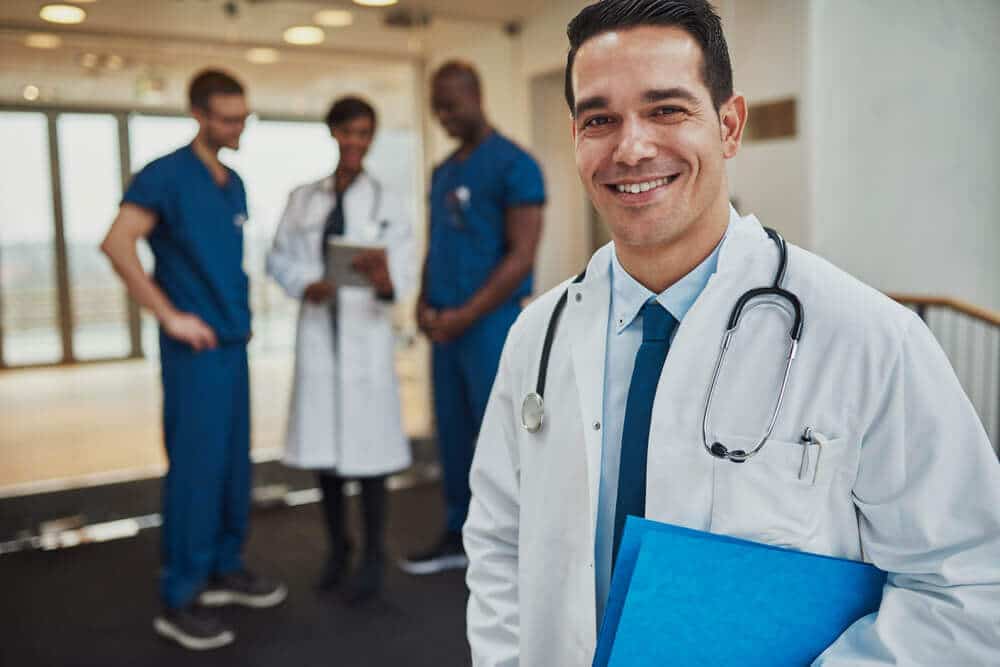 It doesn't matter whether you work in private practice or work for a hospital group. Almost every physician has to go through credentialing and privileging at some point in their career.
These two terms are commonly spoken in the medical community, but do you really know what they mean? Do you know what they're for or what it takes to get approval?
Credentialing and privileging take place after you've received licensure. Without your medical license, you will not be able to get credentialed or obtain privileges.
Today we're discussing why credentialing and privileging are so important. We'll explore why they matter so much to your career, and we'll outline the processes for approval for each. We will also lay out a detailed step-by-step guideline as to how you should approach each one.
Keep reading to learn all about hospital credentialing and what to expect as a physician.
---
Credentialing and Privileging: What Are They?
Credentialing and privileging are crucial to physicians in every specialty. From primary care physicians to cardiologists, almost every doctor will need both.
But what's the difference between the two?
Credentialing Defined
Credentialing is the process in which a physician's credentials are verified. It is a way to confirm that the physician graduated from medical school and received their certification. Credentialing also ensures that a physician has a license to practice medicine in their specialty and in their state.
Ultimately, it is a way to ensure patient safety. How? Because it prevents hospitals and practices from hiring just anyone. You cannot pretend to be a physician and get hired to practice medicine. The credentialing process makes that impossible.
Credentialing is the first step in gaining employment as a physician. It is also a prerequisite for obtaining privileges. Physicians must go through the process of credentialing before they can apply for hospital privileges.
Privileging Defined
Privileging, on the other hand, is a slightly different process with a very different purpose. This process centers on the physician's scope of practice related specifically to patient care. Depending on the type of patient care you provide, you may need different types of privileges.
Some physicians may qualify for all, for some, or none at all.
There are three main types of privileges:
Admitting privileges
Courtesy privileges
Surgical privileges
What Are Admitting Privileges?
Admitting privileges allow primary care physicians the ability to admit a patient in their care into a hospital. Sometimes referred to as "active privileges", this type of privilege allows a doctor to work as a member of a hospital's medical staff, on occasion.
With admitting privileges, physicians can admit their patients directly to the hospital without them having to go to the ER first. The physician usually only needs to make a phone call and fill out a few forms for their patient to get admitted into the hospital.
However, with the creation of the role of hospitalist, admitting privileges for primary care physicians is on the decline. Hospitalists have a duty to admit patients with the greatest medical needs first. They make the ultimate determination of who gets admitted and in what order.
Having admitting privileges does not mean that your patients will get any preferential treatment. Privileges alone will not get them admitted ahead of patients with more immediate medical concerns.
What Are Courtesy Privileges?
Courtesy privileges work very differently. These allow physicians to admit patients on occasion or visit admitted patients regarding their general medical care.
If one of your patients gets admitted into a hospital, courtesy privileges allow you to visit that patient but not treat them. Courtesy privileges show that you have an association with the hospital. They do not mean that you can treat patients on the premises.
What Are Surgical Privileges?
If you're a surgeon, you'll want to secure your surgical privileges. Physicians with surgical privileges can perform outpatient surgeries and use the hospital's operating room.
Surgical privileges aren't limited to hospitals. They are also required to work in surgical centers and a host of other medical facilities.
Do Credentialing and Privileging Go Hand in Hand?
The answer is yes, and no.
You can get credentialed without having privileges. But you cannot obtain privileges without going through the credentialing process first.
All physicians need credentialing in order to practice. Privileges, on the other hand, permit physicians to treat and perform certain procedures on patients. Without those privileges, physicians cannot provide any in-hospital services to patients.
Related: Physician Employment and Partnerships: Evaluating Options
---
Why is Credentialing So Important?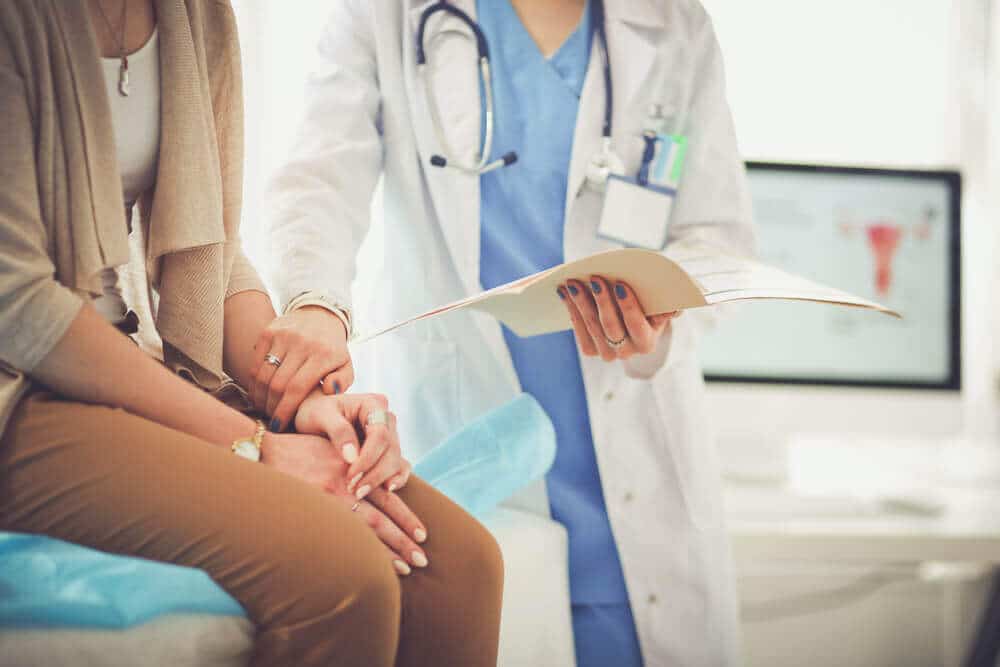 Credentialing is the healthcare industry's best way to protect patients. It is a way to ensure that patients receive high-quality care from physicians who have met state licensure and certification requirements.
But what about physicians that own their own practice? If you don't work for a hospital or another doctor's practice, do you need to be credentialed?
If you want to accept health insurance from patients, the answer is yes.
Insurance companies will not pay claims unless the physician is already credentialed. Like hospitals and large healthcare groups, credentialing is also used by insurance companies. It is another way for insurance companies to make sure that they are paying legitimate, licensed physicians.
Credentialing is a requirement if you wish to bill through Medicare and Medicaid.
Through credentialing, health groups verify that you have completed your medical training. They do this by looking at your diplomas, licenses, and certifications.
They also look to see if you have any pending medical violations.
Physicians will have to undergo credentialing many times throughout their careers. It is common for hospitals and healthcare organizations to re-credential every two years.
Keep in mind, credentialing isn't just for physicians working in hospitals. Almost every healthcare facility, urgent care clinic, and long-term care facility requires credentialing.
There are a variety of third-party agencies and services that handle physician credentialing. It is not done by members of the hospital staff itself.
---
Why is Privileging So Important?
Privileging ensures that a physician has experience and competency in their specialty or area of medicine. Without privileges, you cannot treat patients in a hospital setting.
Various members of your hospital's medical staff, sometimes called an Executive Committee or Credentials Committee, will decide if you qualify for privileges. And that's because the hospital has to answer to accreditation bodies like The Joint Commission or The National Committee for Quality Assurance.
Privileging is a requirement of Medicare, Medicaid, and most state governments. For Medicare and Medicaid patients to seek treatment at a hospital, it must have accreditation with the Joint Commission. And the way to maintain accreditation is to ensure that physicians have privileges to practice there.
Like credentialing, physicians will have to go through the privileging process multiple times. New physicians will quickly learn that this is something you'll need to do every few years.
The Joint Commission requires that physician privileges must be renewed every two years (three years in the state of Illinois).
Hospitals and healthcare organizations always have the prerogative to deny or limit privileges. The medical staff bylaws of your hospital will stipulate the timeframe in which your application will be approved or denied.
If you don't qualify for privileges at one hospital, you may still qualify for them at a different hospital.
As an independent physician in private practice, you may decide to seek privileges at one hospital or at several. If you are an employee of a specific hospital, you will only need to seek privileges for that specific location.
---
Regulations, Regulations, Regulations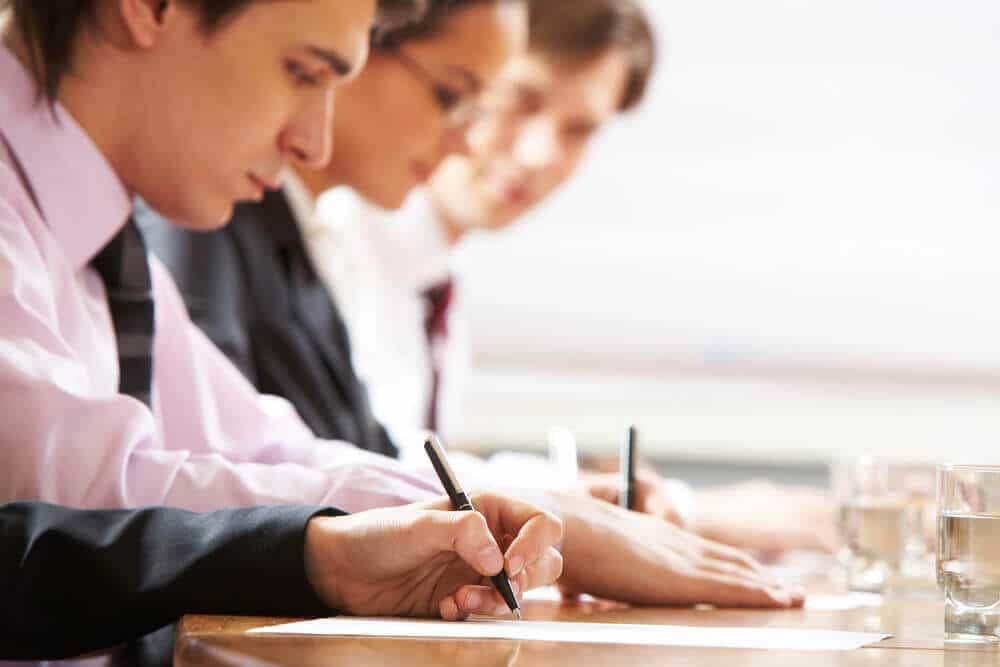 As every physician knows, the healthcare industry is highly regulated. Those regulations exist to protect patients and their right to good quality of care standards.
Credentialing and privileging are but two of the many regulations that physicians need to follow. Filling out the forms, providing the documentation, and going through the process can be tedious and time-consuming. But it's an essential part of the job.
Credentialing and privileging help healthcare organizations reduce fraud and abuse. Anyone can lie on a CV, fake a license, or create phony letters of recommendation.
The processes of credentialing and privileging ensure that patients are seeing legitimate, licensed doctors at all times.
---
How to Get Credentialed
The first step in getting credentialed is to know the regulations in your state. The application, verification, and approval process can take between 90 and 150 days. If you need physician credentialing before starting a new job, don't wait. Start the process as early as possible.
Here's to how to handle the process from start to finish:
Submit Your Pre-Application
Filling out your credentialing application can be a tedious process. And, depending on the hospital or insurance network, you may need to submit a pre-application first.
A pre-application is a way to quickly weed out physicians who are not eligible or qualified for credentialing. The pre-application searches for basic information about you, including criminal records. It also looks for records of disciplinary actions and checks that you have the required board certifications.
It's essentially a background check to verify that you are eligible to apply for full credentialing.
If there are any red flags, you may be asked to provide more information. Credentialing can be denied if you fail to comply.
Qualified eligible physicians will not have any issues with the pre-application process. Once you receive approval, you'll need to move onto the next step: filling out the official application.
Submit Your Application
In the official application, you'll need to provide quite a bit of information and provide a variety of documents and signed forms.
You will need to provide your own health status and vaccination records. You will need to agree to provide proof of all liability insurance and malpractice liability certificates. You will also need to accept the bylaws and regulations as set forth by the hospital or medical group.
In addition, you will need to include copies of your licenses, a copy of your CV, and letters of recommendation.
Verify Receipt
Once you submit your official application, follow up with a call or email to confirm receipt of your application, and confirm that it is in review.
In some cases, the credentialing board may contact you for additional information. If they do, provide it promptly — otherwise, your application could get rejected or delayed.
Always keep copies of your application and any additional documents you send. If there is a snag or a delay in the process, it will be helpful to have those records on hand.
Who Pays for Credentialing?
On average, credentialing costs approximately $200 per physician. This cost is incurred by the hospital or healthcare practice, not the individual physician.
If you are in private practice and need credentialing for an insurance provider, you should expect to pay the credentialing costs yourself. You will also need to pay for credentialing of any physicians you hire to join your team.
There are a variety of third party credentialing services that hospitals and healthcare practices can hire to handle the process. When selecting a credentialing service, look for an experienced provider that can customize a plan for your hospital or practice.
The cost of privileging varies. Depending on who you are employed by, it may be covered under administrative costs. In some cases, physicians may have to pay a fee when filing their applications and forms to obtain privileges.
---
How to Get Privileges
Once you complete the process of credentialing, you're ready to apply for privileges.
First, check the medical staff bylaws at your hospital to make sure you are eligible. The first thing they will look at is your credentialing. Without it, you will not be eligible for privileges.
If you are eligible, you'll need to complete and submit an application, just like for credentialing. You may also go through a peer-review process as outlined by The Joint Commission.
During the approval process, your hospital will determine if you are competent enough to hold privileges. That competency is based on your level of experience with patient care and your clinical knowledge in your field of specialty.
It's also important to conduct yourself with a level of professional decorum. You'll also want to demonstrate that you have strong interpersonal and communication skills. Physicians with privileges will need to work hand-in-hand with physicians and nurses on the medical staff.
Granting privileges is one of the best ways that hospitals can minimize their liability. While mistakes can happen, privileging is a way to reduce the number of malpractice insurance claims. And, above all else, it ensures that patients are getting the appropriate care.
---
Credentialing and privileging are essential to working as a practicing physician.
Without them, you won't be able to:
Collect insurance payments
Find work within any practice other than your own
See patients or provide care in any hospital.
Credentialing and privileging protect patients from unlicensed physicians who cannot provide medical care. But they also protect physicians.
Without these two processes in place, anyone can falsify documents, submit a fake work history, or lie about their medical education, and pretend to be a licensed physician. Credentialing and privileging eliminate the possibility of unlicensed, unqualified "physicians" working with patients.
New physicians presented with their first physician contract will instantly realize how crucial credentialing is. Contact Physicians Thrive for more information on contract reviews and other ways to begin, sustain, and advance your career.