Contract Review: Exiting an Employment Agreement
It is crucial that you understand what is in your contract and
what particular terms and conditions you should be aware of as you prepare to exit.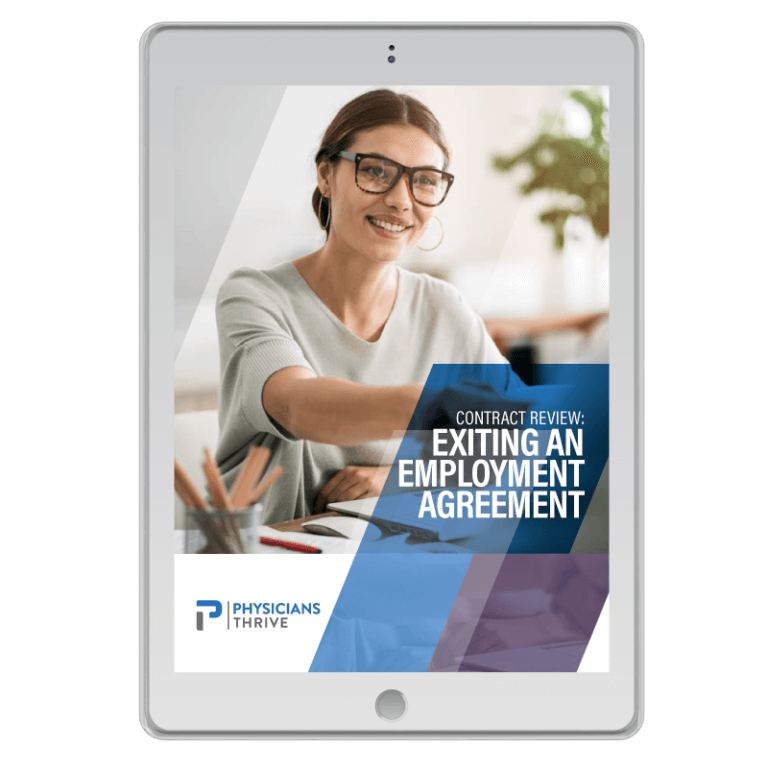 Gain confidence in your knowledge of contracts and employment offers.
The best time to have a contract reviewed by your attorney is before you sign. An experienced attorney can identify areas that could become problems and take care of them before they do so.
The second best time to review your agreement is before you give notice to leave your current position. If you are thinking about changing employers, you need to plan your exit to create a smooth transition for both you and your employer. Having a full understanding of what both you and you employer have agreed to will help you fulfill the terms of your contract and prevent any costly misunderstandings.
Physicians Thrive is the only contract review provider who gives physicians access to both a licensed attorney and certified financial planner with every review.