Ensuring Flexibility in Physician Employment Contracts
Understanding the most critical elements of
your contract and how to negotiate them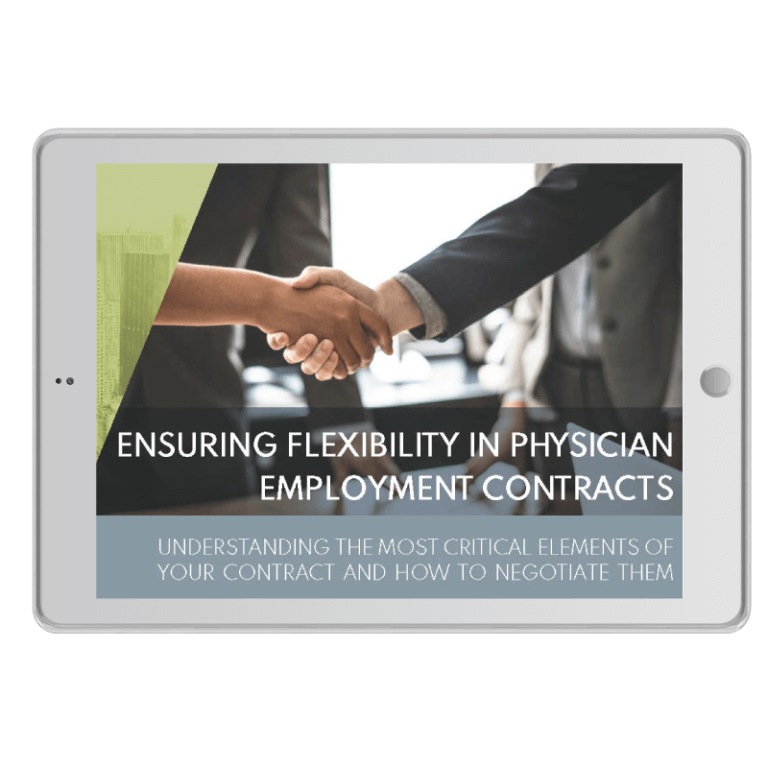 Gain confidence in your knowledge of contracts and employment offers.
Statics show that a high percentage of them will leave their first employer after 2-3 years and that overall, physician turnover rates are at an all-time high.
In light of this, when reviewing employment contracts, all physicians should be asking themselves: If I want to leave this employer in the next 2-3 years, can I do so? In this guide, we discuss the most critical elements of physician employment contracts that can restrict flexibility when leaving an employer during the term of the contract.
Physicians Thrive is the only contract review provider who gives physicians access to both a licensed attorney and certified financial planner with every review.