Every year, Medscape surveys physicians to find out which subspecialties are the happiest and unhappiest outside of work.
In 2012, rheumatologists were among the happiest, but in 2021, they're among the unhappiest.
Why is that?
Well, only 55% of rheumatologists feel fairly compensated, which can certainly affect a physician's feelings toward their medical specialty.
How can rheumatologists increase their wealth and feel more content in their job?
Could going into private practice be the answer?
This article will dig into the varying factors that affect a rheumatologist's annual salary, how they can use these factors to earn more, and how they can leverage the wealth they accumulate to set themselves up for a solid financial future.
---
What Is the Average Rheumatologist's Salary?
Medscape's 2020 Compensation Report lists the average salary of rheumatologists as $262,000 per year.
Medscape is a reputable source for up-to-date compensation data. However, it's always good to look at several different sources for a more comprehensive market view.
Salary.com lists the annual salary of a full-time rheumatologist at $234,520. The Economic Research Institute says it ranges from $179,661 and $345,773, with a median of $266,272.

---
Factors That Affect a Rheumatology Salary
What determines how much a rheumatologist is paid?
There are several different factors that affect the going rate, one being the type of practice in which the physician works.
Below, we'll discuss the many other factors that will affect the annual salary of rheumatologists (or any healthcare worker).
If you use these factors to your advantage, you could change your annual salary from being within the 25th percentile, to the 75th percentile.
Years of Experience
As in any profession, as you gather experience, you gain valuable knowledge and practice in your field. A rheumatologist can expect to earn more money as they gain experience.
Starting in residency, a rheumatologist can earn $69,500 per year, according to Medscape.
As a future physician progresses through residency, their annual salary increases from year to year.
Once they're done with residency and enter into practice, they will begin to gain even more experience. As they do, their expected pay increases.
Location
Another factor that can greatly increase or decrease a rheumatologist's market value is the location in which they practice.
Two aspects that will determine their expected annual salary in any given state:
Cost of living
Demand/open positions for rheumatology
If the cost of living is high in the area, companies will offer a higher salary to compensate.
If there is a high demand for rheumatologists in the area, hiring companies will offer more to draw qualified applicants to fill their positions.
According to ZipRecruiter, the top-paying states for full-time positions in rheumatology are Massachusetts, Hawaii, and Connecticut.
Zippia has different states ranking the highest — North Dakota, Maine, and Alaska.
Considering that these states don't have particularly high living costs, this is probably due to a lack of physicians in that location, which bumps up the demand.
The states that offer less than the national average base salary for rheumatologists include Alabama, North Carolina, Florida, Mississippi, and Louisiana.
Type of Practice
Many physicians consider private practice the Holy Grail of internal medicine jobs.
Depending on whether a physician goes into solo practice, a partnership, or multi-specialty group, this could certainly be true. However, there is much more to consider than possible compensation.
Solo Practice
A solo practice puts the responsibilities of practice management and risk on one person, which can be demanding and expensive to run.
Solo practices rely on a solid patient base, so it's best for those who have already built a rapport with years of experience and established patient lists.
Partnerships and multi-specialty groups distribute the work, responsibilities, and cost among two or more physicians, making for an easier job.
There is plenty of opportunity to earn more as your practice progresses, which may be why private practice is reported to deliver the highest satisfaction for physicians in this subspeciality.
Working in a hospital setting is the most lucrative opportunity for new rheumatologists. There is a higher demand and easier placement as a hospital employee.
For-profit hospitals have much deeper pockets than most and can offer a higher salary, along with a hefty signing bonus and even annual bonuses, in some cases.
In these positions, rheumatologists work alongside internists and help with oncology. They see a wide range of patients and conduct a wider range of tasks.
Academic positions in rheumatology tend to offer the lowest salary.

---
Subspecialties for Rheumatologists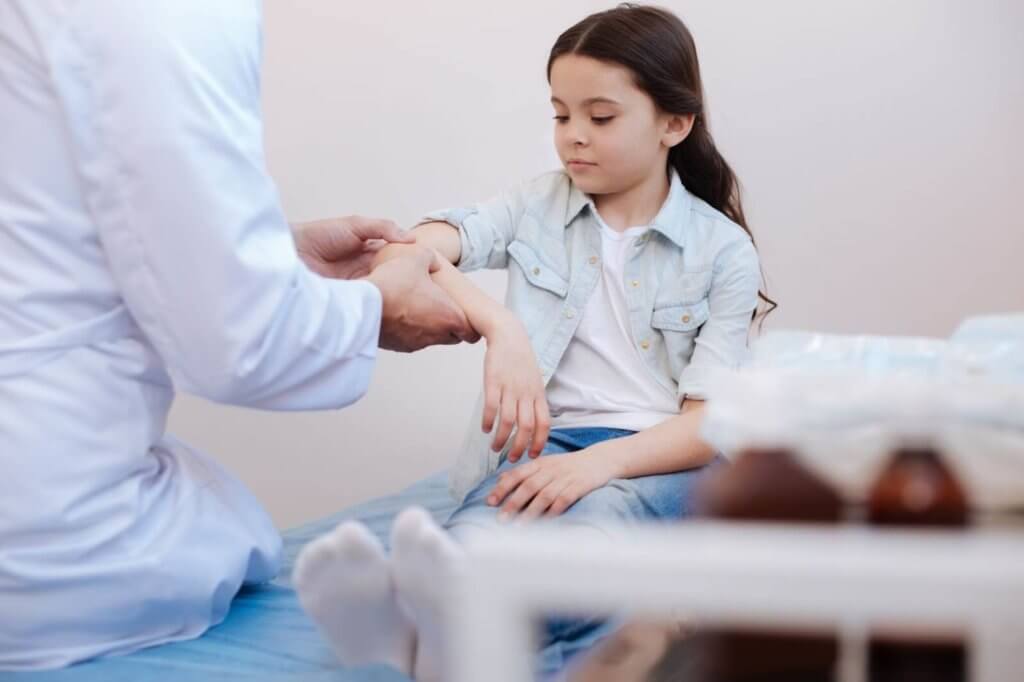 There aren't many options for subspecialization in rheumatology, but you can choose to specialize in pediatrics.
Pediatric Rheumatologists
Comparably lists the average pediatric rheumatologist salary at $159,000.
Although pediatric subspecialties of any kind generally earn in the lower salary range, there is a demand for pediatric rheumatologists in the United States right now.
This gives rheumatologists a competitive edge when it comes to negotiations.

---
Rheumatologists and Student Loan Debt
Like most other physicians, rheumatologists carry a significant amount of debt due to the cost of medical school. This debt can greatly affect their budget and cause a lot of financial stress.
There are ways to manage the weight of this debt, and we at Physicians Thrive can help.
Looking deeper into your student loan repayment options may reveal ways to save money or at least reduce your monthly payment.
---
Other Ways to Increase Your Income as a Rheumatologist
If you are in private practice, you have a great opportunity to earn extra income if you own your building.
Not only will you save yourself the cost of rent, but you can make money by renting out the other offices.
Those in private practice may also take advantage of physician assistants and nurse practitioners in order to see more patients each day. They can take care of the simple cases while you focus on more difficult patients.
As an employed rheumatologist, you can increase your income through the earning of your entire available bonus. According to Comparably, the average bonus for a rheumatologist is about $10,000 per year.

Read about the average salary of other subspecialties in our Salary and Compensation library.
---
How to Negotiate Your Rheumatology Employment Contract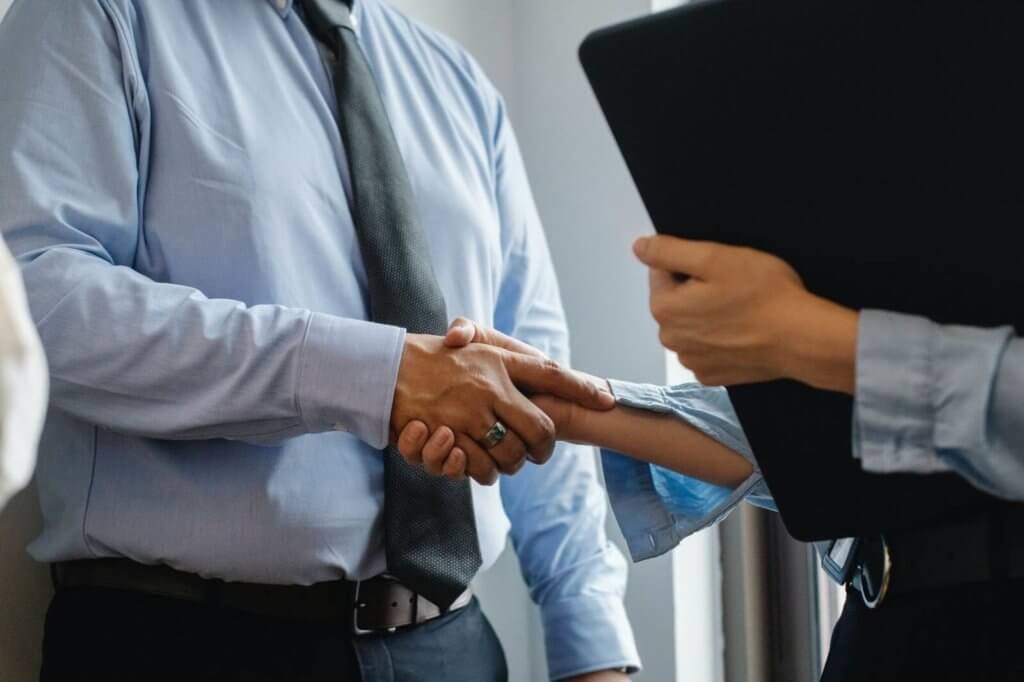 You should feel comfortable negotiating your contract offers to ensure your salary matches your skills.
Before you can negotiate, it is important to research the market value of your job title.
You should also research the company itself to learn what they can offer and what things they are not able to budge on due to policy.
You can do this research with the help of a knowledgeable recruiter who has dealt with this company in the past or by talking to some of the physicians who work there.
What to Look for in Your Employment Contract
Any valid employment contract will have defined a list of employment terms.
These include how much you are offered in compensation and benefits.
Both numbers are negotiable. If the prospective employer won't increase the annual salary offer, you may be able to negotiate a better benefits package to make up for it.
It is also important that the employment contract explains the duties and responsibilities included in your job description.
Will you be expected to fill out paperwork?
Will you have designated on-call days?
These are both important questions to ask.
An employment contract should also:
Explain the possibilities of partnership and ownership agreements.
List the beginning and ending dates of said contract.
Define the insurance requirements.
Keep an eye out for restrictive covenants, too. If private practice is in your future, you will want to ensure that there are none in your contract that will conflict with those plans.
Lastly, your employment contract should explain the termination details.
When Should You Have a Contract Review?
Most physicians would enlist the help of a physician contract lawyer when entering or renewing their employment contract.
However, you should also have a contract review when:
Your compensation package changes.
Renegotiating or exiting a contract.
Transitioning from an employee to a partnership structure.
If a contract is to be modified in any way, it is in your best interest to have the contract reviewed before you sign anything.
---
Disability Insurance to Protect Your Salary
Once you have successfully acquired your desired annual salary, how can you protect it?
One of the most important ways to do so is by purchasing a comprehensive disability insurance policy that meets your needs.
When it comes to long-term disability insurance, not every policy is created equal. Policies differ in the benefits they offer, the benefit period they cover, and even in how they define "disability."
The goal is to find a policy that will help you when it counts.
---
Building a Retirement From Your Annual Salary
Early retirement could be an option for you if you plan strategically.
When saving for retirement, there are a few options to take advantage of depending on your type of employment:
Employed rheumatologists can open a 401k retirement fund.
Self-employed rheumatologists have the same option. They can also go with a money purchase plan, a defined benefit plan, or a profit-sharing retirement fund, depending on their goals.
Those who work for non-profit organizations can open a 403b account.
Both employed and self-employed rheumatologists can start a Roth IRA to propel their retirement forward.
Learn more about savings strategies in our Complete Guide to Physician Retirement Planning.

---
Effective Tax Planning
The average physician pays thousands of dollars in taxes each year. This takes a big chunk of their hard-earned money.
According to Comparably, rheumatologists pay about 35% of their income in taxes. This can be almost $100,000 yearly.
Even though you still have a responsibility to pay your taxes, there are legal ways that you can save hundreds or even thousands of dollars in owed taxes each year.
To learn about these strategies, you may need the help of a professional who can look at your unique situation and find deductions and credits for which you qualify.
Our team of advisors can review your tax return for free and look for potential errors, point out missed deductions, and assess your audit risk.
---
There is a severe lack of physicians who subspecialize in rheumatology across the country. To draw rheumatologists to their healthcare centers, many employers are offering salaries higher than the market average.
In fact, there has already been a drastic increase in average rheumatologist salaries over the last few years, with an expectation of more to come.
As your income increases, it's more and more important to protect and invest your earnings.
Subscribe to our email newsletter for expert tips about finances, insurance, employment contracts, and more!