An electrophysiology cardiologist cares for patients with irregular heart rhythms. Electrophysiologists are one of the top-earning cardiologist subspecialties.
Considering that it is one of the most difficult medical specialties — and that it takes sixteen years of training to get licensed to practice — the high pay is understandable.
How much does an electrophysiologist make?
The answer to that question lies in more than just a number. There are several factors that can make that number jump or dip.
The purpose of this article is to show which factors can increase an electrophysiologist's income potential and how to protect that high income.
---
Average Electrophysiologist Salary
According to MedAxiom, electrophysiologists are the highest-paid cardiologists, earning a salary of $678,495 per year.
Comparably has similar data. They list the average income for electrophysiologists as $550,000 per year.
Salary.com has much different numbers. It says that salaries for electrophysiologist jobs range from $276,844 to $438,480.
Payscale lists the average salary for an electrophysiologist at $352,449 per year.
Similar numbers can be found on Glassdoor. It lists the national average pay for cardiac electrophysiologists at $365,493.
Within this wide range, most salary data sites agree that electrophysiologists are one of the top-earning cardiologists, along with other cardiac surgeons and interventional cardiologists.
---
Factors That Affect an Electrophysiologist Salary
As you've seen above, experts report a rather large salary range for electrophysiologists.
Granted, some sources are restricted in their ability to provide comprehensive data. Even so, the numbers are still quite varied.
This is because many different factors can increase or decrease the market value of an electrophysiologist.
Knowing the factors that affect salary can help you to make the right career moves as an electrophysiologist.
Years of Experience
A cardiology resident earns roughly $68,600 in their first year, according to Medscape's Resident Salary and Debt Report of 2020.
After residency and a cardiology fellowship, an electrophysiologist should expect to earn on the low end of the income spectrum.
According to Payscale, electrophysiologists take a dip in income during their first five years of practice.
They then gain more income up until they have over twenty years of experience in healthcare.
At this point, electrophysiologists' base salary may remain the same, but due to age, they no longer work full-time and don't earn as much in bonus incentives.
Location
The cost of living affects salaries in most fields. Employers know that higher cost of living means you need more money.
For this reason, you can expect to earn more in cities where the cost of living is higher, such as New York.
Another reason that location will change your expected income is that there are certain areas where electrophysiologists are in higher demand due to either the area's demographics or the lack of electrophysiologists.
Type of Practice
Electrophysiologists are offered varying salaries depending on the type of practice offering them a job.
Here is a breakdown of what type of salary an electrophysiologist can expect from each practice type:
Private Practice
It used to be every physician's goal to go into private practice because that was where the money was. A doctor could name their own price and reap the profits.
The business of medicine has shifted, however, and most physicians consider the liabilities of their own practice too risky.
Also, hospitals and big healthcare systems have found ways to entice the most qualified physicians to come on board with them.
Still, there are some physicians who can attest to the benefits of owning or partnering in private practice.
Whether the practice is a multi-specialty practice, single-specialty practice, or a solo gig, private practice certainly has its pros and cons.
An electrophysiologist may have difficulty finding a private practice to buy into since most cardiology practices align themselves with larger healthcare systems.
Private practices pay higher than any academic position. However, the cost increase of running a healthcare business often limits the amount of profit that an electrophysiologist can expect.
Hospital
There is always high demand and easy placement in hospital settings.
Electrophysiologists working for a hospital will spend most of their days in the cath lab completing procedures.
When it comes to potential earnings, a physician with integrated ownership in a hospital will outearn any private physician's salary.
This article on hospital employment versus private practice can help you weigh your options.
Academic
Academic positions offer the lowest salary to electrophysiologists but a much slower working pace.

---
Electrophysiologists and Their Student Loan Debt
Becoming a physician specializing in electrophysiology wasn't free. In fact, the average physician carries over $240,000 in medical school debt, according to EducationData.org.
You may not be able to snap your fingers and make this debt disappear, but there are steps you can take to pay them off faster. You can even save yourself thousands in interest.
Have you been missing out on some medical school loan reductions? We will be glad to help you find out.
Our team of specialists will look at your unique situation and see if you would benefit from consolidating or refinancing your medical school loans.
There are additional ways to shave off some of your medical school debt. Our article on the Full Breakdown to Medical School Student Loans will reveal those and more.

---
Ways to Increase Your Income as an Electrophysiologist
As we already mentioned, the best way to earn the most money as an electrophysiologist is to sign up for an integrated ownership model with a medical center.
If you are in private practice, you can increase your income by owning your building and renting out the extra offices.
You can also employ PAs, NPs, and registered nurses to see more patients in your private practice. They can tend to the easier tasks while you focus on the most urgent patients.
As always, a physician should stay up to date on the newest procedures and technologies, such as new defibrillators and catheterization alternatives.
One doctor stresses the need to join the Heart Rhythm Society to better your chances at finding growth opportunities, whether in private practice or an academic position.

---
How to Negotiate Your Electrophysiologist Employment Contract
Every complete employment contract should include these seven clauses:
Compensation and benefits
Duties and responsibilities
Partnership and ownership agreements
Begin and end dates
Termination details
Insurance requirements
The best way for an electrophysiologist to protect their financial situation and professional career is to have a professional contract review.
This is especially true in certain situations, like when entering, renewing, or renegotiating a contract.
You should also hire a legal expert to review your contract whenever you exit a contract, transition from employee to partner, or change your contract's compensation packages.
---
Disability Insurance to Protect Your Salary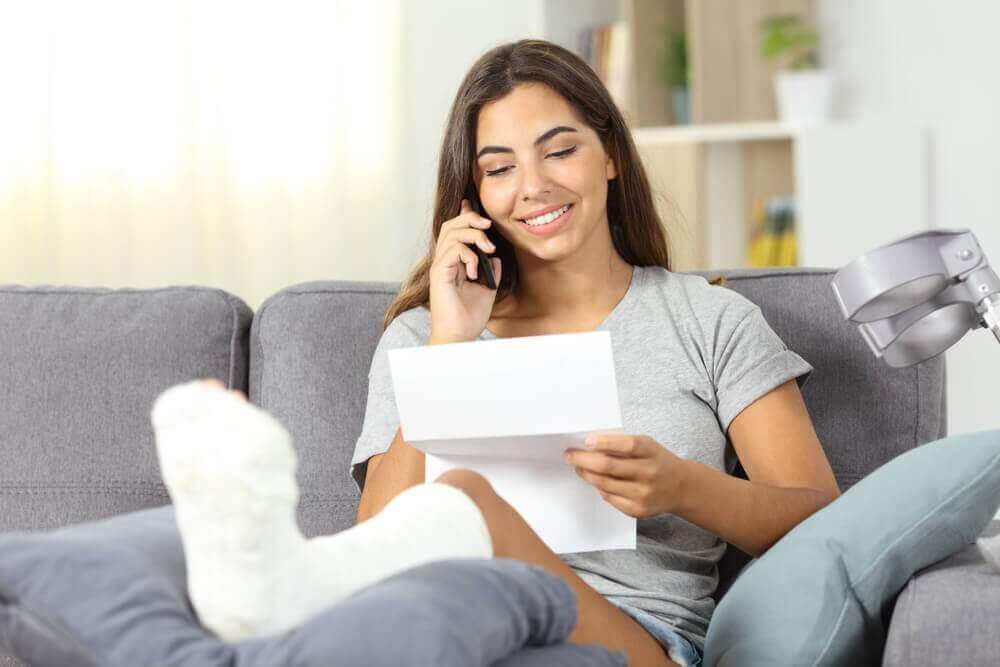 One of the most overlooked yet beneficial ways to protect your salary is to purchase a long-term disability policy.
The sad truth is that many Americans find themselves unable to work due to a disability. Most of these individuals have to face this reality without the financial protection that a disability insurance policy provides simply because they thought that it would never happen to them.
Don't allow yourself to fall into that trap. Disability insurance is worth the extra expense. It will provide you with peace of mind and will allow you to continue providing for your loved ones and paying your living expenses if you're ever injured or ill.
As high earners, electrophysiologists take a very high risk if they fail to protect their lifestyle with a disability insurance policy.
---
Building a Retirement From Your Annual Salary
The end goal of every American is to work and earn enough while they are young to retire at a decent age.
Electrophysiologists are better suited to retire early than most, earning such a high annual salary.
There are several different options that electrophysiologists can use to start saving and investing for retirement.
Any electrophysiologist who is not self-employed can use either a 401k plan if they work for a for-profit company or a 403b plan if they work for a non-profit company.
Physicians who own a private practice can also take advantage of a 401k plan, but they also have many other options that are held out to them.
These include money purchase plans, profit-sharing, and defined benefit plans.
Both employed and self-employed electrophysiologists can benefit from opening a Roth IRA account to propel them towards retirement.

---
Effective Tax Planning
According to Comparably, the average estimated federal tax owed by an electrophysiologist in 2018 was 37% of their annual income.
Considering the data we've been discussing in this article, that is a hefty sum, no doubt.
Fortunately, there are professional financial advisors who understand tax codes and specialize in helping physicians like yourself with tax planning.
---
As an electrophysiologist, you may be feeling anxious about whether this high pay will continue as time passes. Be assured that your job and your annual salary are secure for years to come.
Electrophysiologists will always be needed to deliver ablations and repair arrhythmia.
Knowing that you're needed gives you the edge in salary negotiations. However, you should still make wise financial decisions and strive to set yourself up for a financially independent retirement.
The Physicians Thrive team can be there at every stage of your financial development, helping you with each step along the way.
Subscribe to our email newsletter for expert tips about finances, insurance, employment contracts, and more!