Disability Insurance Options from a Full Financial Partner
Protect Your Family by Protecting Yourself
Whether you're just starting your career or you've been a practicing physician for decades, quality disability insurance is the key to keeping your finances secure in the event of accident, injury or medical emergency.
Fill out the form to get started
With You Every Step of the Way
Disability insurance is an important step in caring for your finances, and you deserve a team who cares about your financial goals as much as you care about your patients' health goals.
Our financial advisors can help you get disability insurance, review your contracts, plan for your retirement and set financial goals for any stage of your life. We'll customize plans that fit your current and future needs to ensure you're prepared for whatever comes your way.
We've worked with thousands of physicians at more than 400 medical centers, hospitals and medical schools across the country. Because we're not beholden to the influence of insurance providers, we can take a deep dive into all your options to find the best policy possible.
Quotes from Top Companies
We work closely with the top insurance providers, negotiating deals and finding every possible option. Then, we'll serve you as a fiduciary to bring you our unbiased personal recommendations.
No solution will work for all physicians, just like no shoe size will work for all runners. We'll make sure you're only paying for the coverage you need with no added or hidden fees.
Get Good Insurance While Doing Good
Through our Gain Sight, Give Sight program, we help Give Sight Global in their mission to save one million eyes from blindness. For each physician we work with, we're able to donate enough money for Give Sight Global to provide a life-changing cataracts surgery or prescription glasses to a person in need. When you gain sight into your finances with Physicians Thrive, you give the gift of sight to someone else.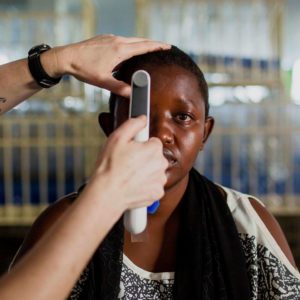 If you're ready to find great insurance at an affordable price, Physicians Thrive is ready to help you take the first steps. Contact us today and start thriving!
Fill out the form to get started.