eBook: The Coming Disability Insurance Dilemma for Female Physicians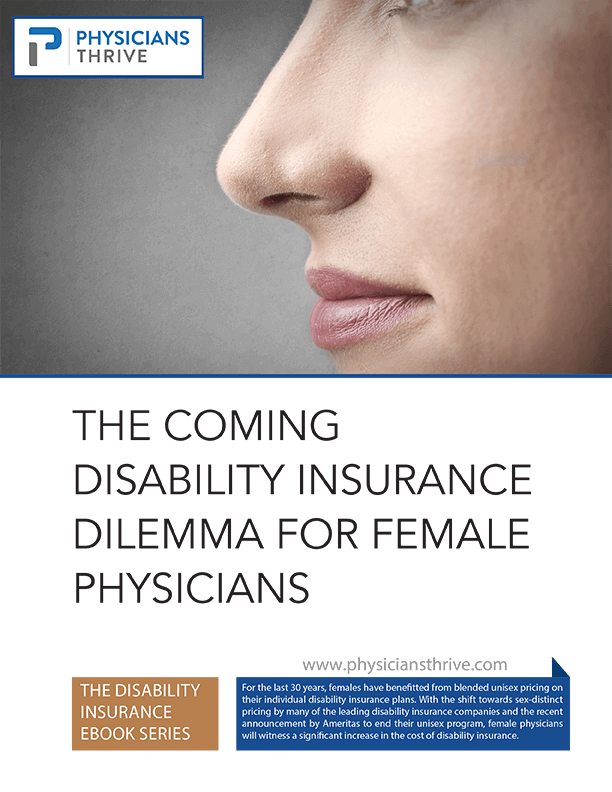 As if physicians aren't already facing enough financial challenges, female physicians are now faced with the prospect of a 40 to 60 percent increase in premium costs for disability insurance as the insurance industry shifts back to gender-specific pricing. This eBook is intended to educate female physicians on the history of unisex pricing and increasing cost of disability insurance as unisex pricing is ended by many of the leading insurance companies.
In this eBook we cover:

The history of unisex and gender-specific pricing for disability insurance
Why unisex rates are disappearing
Why women as a demographic are more costly to insure than men
Disability insurance options for female physicians
How female physicians can proactively prepare for the shift to gender-specific pricing
Simply fill out this form to get your free copy!