eBook: Find Out Why Your Group Disability Plan is Leaving You Exposed!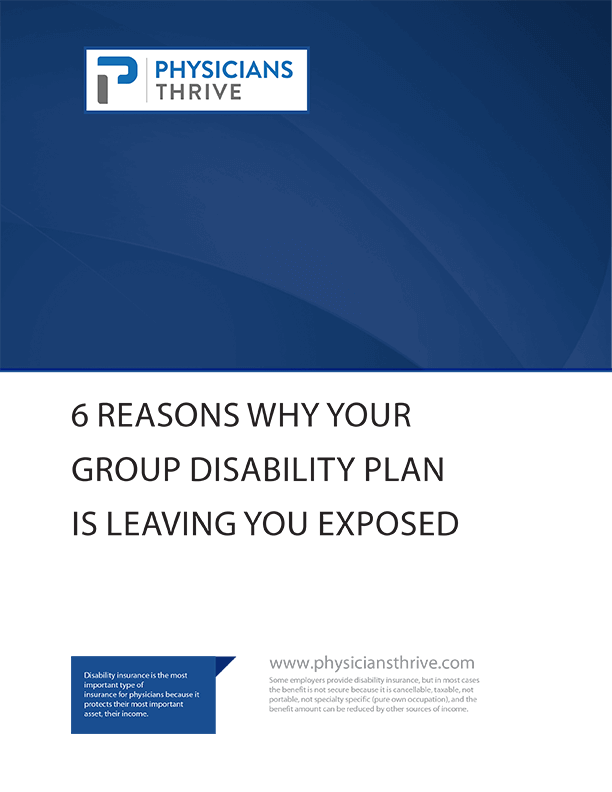 Physicians who, for whatever reason – tight budget, ignorance, indifference – rely too heavily on their group disability insurance plans to protect their most valuable asset and are more exposed to financial risk than they might know. It is extremely important that physicians take great care to understand the potential pitfalls of their group disability plans.
This eBook covers 6 critical reasons why group disability insurance plan is leaving you exposed:
Group Insurance Plan Terms Have No Guarantees
Group Insurance Plans are Not Portable
Physicians Will Never Receive Their Full Benefits
…and more!
While employer plans are designed to attract employees, the reality is that they're not truly designed in your best interest. It is important to make sure you are truly covered. After reading this eBook, you will be more equipped to make decisions regarding your employer benefits and group disability insurance plan. Simply fill out the form to get your free copy!