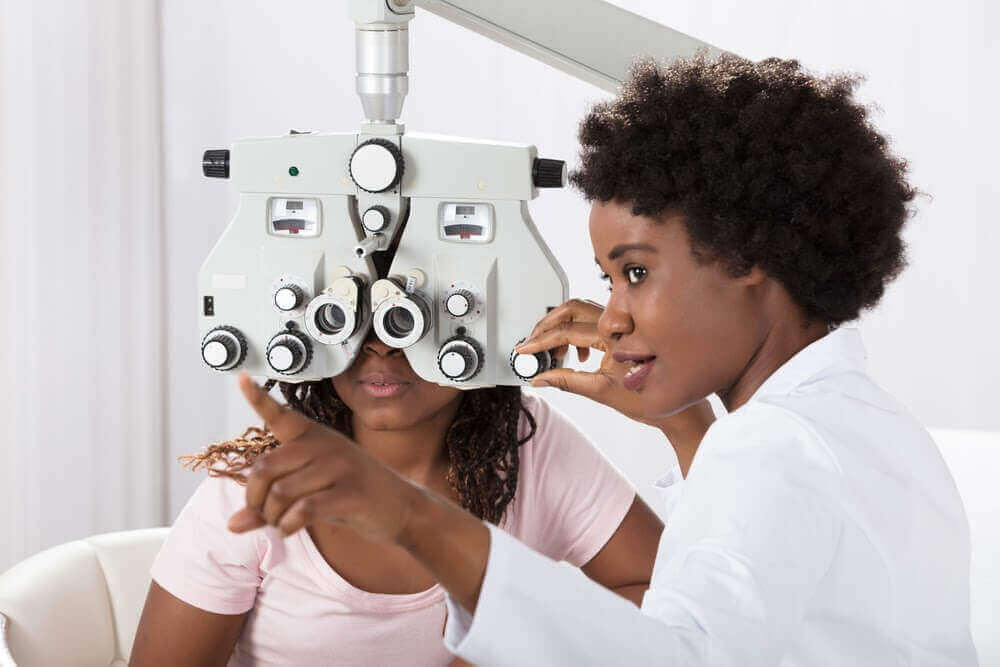 If you're an ophthalmologist looking to expand your private practice, there will likely come a time when you need to hire additional staff. That could mean hiring a surgery technician, an optometrist, or another ophthalmologist like yourself.
Who you hire depends on the needs of your practice (and your patients). So you'll need to determine how you want to grow your practice and how much you can afford to spend on additional resources and staff.
From salary to skills, here are some insights to help you answer the question:
Should I hire an optometrist or an ophthalmologist?
---
Who Should You Hire For Your Ophthalmology Practice?
As an ophthalmologist with an MD, you do a whole lot more than simply provide routine eye care for patients.
Ophthalmologists are fully licensed MDs with the ability to perform vision tests and prescribe eyeglasses or contact lenses. (Optometrists can do these things as well.) An ophthalmologist's work also includes cataract surgery, diagnosing eye diseases, corrective surgeries, and laser surgeries.
Ophthalmologists are specialized physicians with the licensure and certifications to perform all sorts of surgical procedures on the eye. Like other surgeons, ophthalmologists must complete their bachelor's degree, attend medical school, spend several years in residency, and then obtain certification in their state.
Optometrists, who often perform some of the basic functions of an ophthalmologist, do not have to undergo the rigorous education standards. Most optometrists get their bachelor's degree and then proceed to optometry school. But in some cases, optometry school alone is all that's necessary in order to graduate, get certified, and be able to work in their field.
In the hierarchy of eye care, ophthalmologists are at the top of the field. Doctors of optometry rank a level below and opticians handle only the most rudimentary vision care elements.
See also: 10 Options for Paying Off Med School Debts.
The Tension Between ODs and Ophthalmologists
In the healthcare industry, there is some tension between ODs and ophthalmologists. MDs can perform all the tasks that an OD performs. Many believe that ODs, despite their limitations, are infringing upon the scope of their practice.
ODs are relegated to certain tasks and prohibited from performing all the functions that their MD counterparts can do, yet the two do overlap in some areas.
If you own your ophthalmology practice, you may be in the difficult position of deciding whether or not to hire an MD or an OD. Depending on your practice's needs, there are reasons to justify hiring one or the other, or both … or someone else altogether.

---
Why You Should Hire an Ophthalmologist
Are you an MD in private practice with extensive waitlists for surgeries? Are you scheduling surgeries several weeks out merely because you're the only MD on staff who can handle the necessary procedures?
If so, it may be time to add another MD to your practice.
By adding another ophthalmologist to your staff, you can have a second set of hands to assist in surgical procedures. If you have a second OR, you can schedule double the patients by making a second MD responsible for additional patient procedures. Those MDs can also bring in new patients, meaning that you can double your number of surgical patients.
After all, the more surgeries you do and patients you see, the more revenue your practice can earn.
Maybe you're nearing retirement, looking to ease up on your day-to-day duties, or hoping to create more of a work/life balance. Having another MD on staff means you can take a few extra vacation days. Or even cut back on your schedule, knowing that your patients are in capable hands that can provide the same level of care as you.
Having an equally qualified MD on staff offers various benefits that hiring a doctor of optometry just won't provide.
Related reading: The Complete Guide to Physician Retirement Planning.

---
Why You Should Hire an Optometrist
Are you an experienced ophthalmologist that doesn't get enough referrals?
Adding an optometrist to your practice is one way to increase patient referrals internally, without having to rely on outside sources to send patients your way for surgical procedures or follow-up care. They can also provide some level of post-op care that can free up time for you to focus on other things.
But one of the most significant benefits of hiring an optometrist (OD) over an ophthalmologist (MD) is that the average salary for an OD is much less.
ODs Earn Less Than MDs
As in all medical specialties, the average optometrist salary varies depending on the supply and demand for doctors. The cost of living in California and New York is amongst the highest in the United States. Still, ODs in other areas, where the demand is greater, can command higher salaries than the national average.
The key thing to know is that an optometrist makes significantly less than an MD.
According to the Bureau of Labor Statistics, the average salary for an OD in the United States is $115,250. Some states pay as high as $175k per year, while other states pay as little as $74.5k annually.
Based on BLS data collected by Forbes, here is a snapshot of the states that pay their ODs the most:
North Dakota: $175,090
Vermont: $170,550
Alaska: $165,640
And least:
Utah: $74,490
New Mexico: $86,870
Arkansas: $95,500
In comparison, a 2019 report from Medscape states that the average ophthalmologist salary is $366,000 per year. As with all medical specialties, physicians earn more based on experience, up to an average of $398k for self-employed MDs.
According to Career Explorer, mid-level ophthalmologist earnings are approximately $200,890 per year.
Here's how those numbers vary among different states:
Oklahoma: $114,570
Mississippi: $143,010
Illinois: $160,050
South Carolina: $170,280
Texas: $195,630
North Carolina: $196,670
Florida: $197,710
Oregon: $199,960
Massachusetts: 207,990
New Jersey: $208,820
Connecticut: $221,870
South Dakota: $227,710
Indiana: $237,740
Idaho: $241,670
Minnesota: $245,040
Maine: $257,550
New Hampshire: $275,840
Here's the bottom line:
An ophthalmologist with an MD can earn substantially more in their first few years of practice than an OD with many years of experience.
When deciding who to hire for your practice, look at:
The skills you desire
What patients you want to treat
How much salary you can afford for a new employee
Don't Forget About the Cost of Malpractice Insurance
When deciding whether to hire an OD or an MD, keep in mind the cost of malpractice insurance. Malpractice insurance for an optometrist is considerably less.
Malpractice insurance for an OD can be as little as a few hundred dollars per year. Whereas malpractice insurance for an ophthalmologist can cost several thousand dollars per year.
Further info: Full Guide to Physicians Malpractice Tail Coverage.
ODs Can Bring a New Dynamic to Your Practice
Hiring an optometrist (rather than an MD) will certainly cost less in salary and malpractice insurance. But it offers an added benefit as well.
Bringing an OD onto your staff can add a new dynamic to your practice. ODs can bring in a brand new crop of patients needing routine eye care instead of your current patients who only see you for more specialized care.
ODs can also identify patients as candidates for surgery; patients who may never be referred to you through an outside optical center.
Offering the additional services of an optometrist is a great way to expand your practice — without having to take on more surgical patients or patients with advanced eye disease.
Your practice can earn more revenue by extending its offerings to all individuals. Including those who don't need the specialized services of an MD.

---
You May Want to Hire a Medical Assistant, an Ophthalmic Nurse, or a Surgery Tech
Hiring a full-time ophthalmologist may seem like the most advantageous way to grow your practice. Yet, there are other options out there.
Depending on how busy your practice is, you may be able to hire a part-time MD. If it's new patients you're looking to bring in, you may want to consider hiring an OD to work nights and weekends to extend your hours. Or you may not need either.
You may be better able to expand your practice by hiring a medical assistant, an ophthalmic nurse, or a surgery tech instead.
Medical Assistants Cost the Least
Of all doctors and trained medical professionals in vision care, ophthalmic assistants are by far the most affordable. They can perform many routine tasks, and the average salary is just $31,463 per year (approximately $16 per hour).
Ophthalmic assistants are qualified to administer medications under the direct orders of a supervising MD. They can prepare the operating room with the equipment needed for surgery. They can apply and remove eye bandages after surgery and explain the use of medications to patients.
Medical assistants can also ease the burden of administrative and clerical duties, including updating patient charts and scheduling appointments.
Surgery Techs and Ophthalmic Nurses Cost More (But Do More)
Surgery technicians and ophthalmic nurses command higher salaries than assistants. These positions earn an average annual salary of $58,374 and $51,431, respectively.
Unlike medical assistants, surgery technicians and ophthalmic nurses can actually assist you in the operating room. Ophthalmic nurses can also diagnose patients with eye injuries and diseases as well as provide post-op care and handle post-op patient assessments.
If the greatest need in your practice revolves around surgical procedures, hiring a surgery tech or an ophthalmic nurse is a great option.

---
Should Your Hire an Optometrist or Ophthalmologist?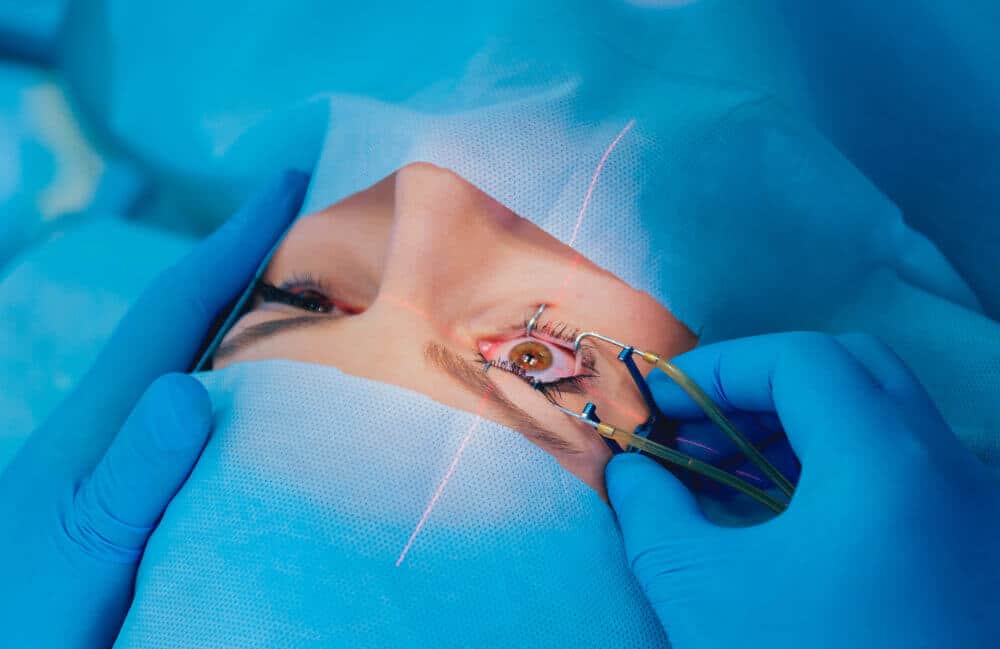 The decision to hire an optometrist or an ophthalmologist can be challenging to make — as they fill entirely different roles.
When to Hire an Ophthalmologist
You should hire an ophthalmologist if you need a licensed MD to perform surgery or take over some of your surgical duties. This may be because your patient list is growing because you want it to grow or because you're looking to cut back on your own hours with patients.
Picture this likely scenario:
You find yourself with an increasing number of patients. Now, you have to schedule surgeries weeks in advance because your calendar is full.
In that case, it's time to bring on another ophthalmologist who can share in both clinical and surgical duties.
When to Hire an Optometrist
You should hire an optometrist if you need a doctor in your practice to perform routine vision tests, fit patients for eyeglasses and contact lenses, and identify additional candidates for eye surgery.
An optometrist can also monitor your post-op patients, particularly during one week and one-month follow-up visits. Having someone to handle post-op patients can free up time so that you can focus on pre-op treatment and actual surgical procedures.
When to Hire a Medical Assistant, Surgery Technician, or Ophthalmic Nurse
Is it merely a matter of having an extra set of hands on deck?
If you need someone to:
assist with patients
relieve administrative duties
handle pre-op tasks, such as setting up the operating room
cover post-op tasks, such as applying bandages
Then you may want to consider hiring an ophthalmic medical assistant.
Surgery technicians and ophthalmic nurses are other options to consider. They can perform a wide variety of duties both in the operating room and during post-op patient examinations.
---
Deciding whether or not to add an MD or an OD to your staff can be a difficult decision to make. Before you commit to one or the other, know your options.
You may be able to increase your business and expand your practice by hiring an MD to work with you part-time. You may find it more economical and worth your while hiring an OD with years of experience (and many loyal patients) to work with you full-time.
If adding the expense of another salary is your greatest concern, you may want to hire an ophthalmic medical assistant, an ophthalmic nurse, or a surgical technician instead.
No matter who you hire, remember to factor in the cost of malpractice insurance.
For more information on malpractice insurance, disability insurance, and life insurance for physicians, contact Physicians Thrive now.
Subscribe to our email newsletter for expert tips about finances, insurance, employment contracts, and more!