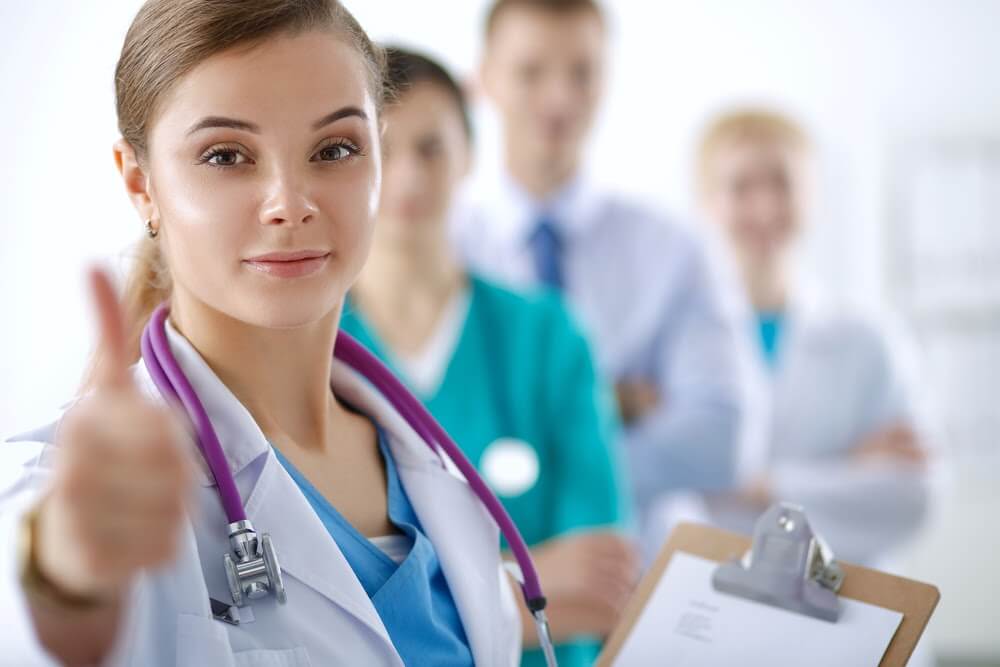 Internal medicine physicians may be considered the generalists of medicine, but they are anything but.
Also known as internists, they have a broad range of knowledge and specialties. Their extensive medical knowledge often makes them sought out by their peers for answers to puzzling healthcare problems.
David Gremillion, MD, FACP, a Special Advisor to the USAF Surgeon General, recognized that internal medicine doctors were exceptional.
He said,
"Most of the great leaders in medicine, in general, have come from internal medicine because of the breadth and depth of its academic and clinical work. It draws the best and brightest."
Unfortunately, internal medicine physicians are among the doctors who are compensated the least for their work.
If you are an internist looking for ways to boost your income, this article will not only help you identify opportunities within your specialty but how to protect that income once you've successfully increased your salary.
Regardless of your specialty or area of medical expertise, there are four things that all physicians need to do in order to protect their assets and build wealth:
You need to work with a financial planner or financial consultant to guide you into the best investments.
You must protect your income with disability insurance.
As an internal medicine physician, you have the potential to earn tens of millions of dollars throughout the course of your career. It's crucial to know what steps to take to protect your own interests, build wealth, and protect your financial future both for yourself as well as your dependents and heirs.
Learn more about income protection. Start by reading our Full Guide to Disability Insurance for Physicians.
---
Average Internal Medicine Salary
According to Medscape's annual physician compensation survey, the average internal medicine physician in the United States earns $243,000 per year.
Only 51% of the surveyed internists felt fairly compensated. They hold the lowest rate of satisfaction with their choice of specialty than any other group of specialists in the survey.
Could this dissatisfaction be due to their low compensation?
---
Factors That Affect an Internal Medicine Salary
As you can imagine, the amount of money an internist will make depends significantly on a few factors. These factors are the same for most physician salaries, with varying answers on how to optimize an income above the national average.
Years of Experience
The amount of experience an internal medicine physician has under their belt will greatly influence how much they can expect to earn for a base salary.
A resident internist reports earning an average annual salary of $58,600. This number will increase incrementally each subsequent year of the residency program.
For an internal medicine doctor, the pay increases with experience. Yet this increase depends heavily on the type of practice a physician is working in.
Location
The cost of living and demand come into play when deciding where to find an internal medicine job.
The places in the United States with the highest salary report for an internal medicine physician this past year were:
South Dakota, with an average salary of $281,590
New Mexico, with an average salary of $280,620
Wyoming, coming in with an average salary of $273,570
Sioux Falls and Rapid City, South Dakota, are the highest paying cities for full-time internal medicine physicians.
Type of Practice
According to Medscape, self-employed internal medicine physicians earn more than their employed counterparts. Group and solo practice internal medicine physicians reported 10% more of their income going toward overhead than partners.
Hospitals have the greatest demand and easier placement for internal medicine physicians.
It's important to note the difference between hospitalists and internists:
A hospitalist will only see their patients throughout their hospital stay.
An internist will see their patients throughout their adult life.
Outpatient clinics and health systems will also hire internal medicine physicians instead of family medicine physicians to care for a larger portion of their adult patients.
Academic positions offer the lowest salary but less stress and hours overall.
---
Internal Medicine Physicians and their Student Loan Debt
Internal medicine physicians will come out of medical school with medical education and student loan debt like all other doctors. This debt can begin to pile up with interest and large payments that take a big chunk out of a physician's take-home pay.
There are several ways that you can optimize your student loan repayment and keep more of your salary in your pocket. These include adjusting your loan to an income-based repayment plan.
Learn more about your best repayment option by reading our full breakdown to medical school loans.
---
Subspecialties for Internal Medicine Doctors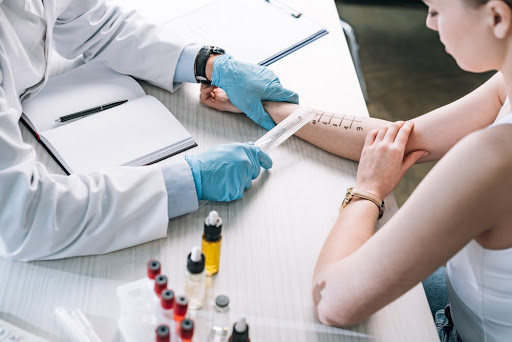 Internists aren't what you would call a specialized physician. They actually specialize in not specializing but having a broad view of the health of their patients.
With that in mind, there are some subspecialties within the internal medicine field. If you start out as an internal medicine physician but later decide to subspecialize, you have many options to choose from that can earn you a higher salary.
Allergy and Immunology
To subspecialize in this field and become an "allergist," internists must complete a three-year residency, followed by two years of immunology training.
An allergist will be responsible for caring for any illness related to the malfunction of the immune system. This includes autoimmune diseases, skin conditions, asthma, and gastrointestinal responses due to allergies.
You can consult as an expert to doctors and hospitals or combine this subspecialty with general internal medicine.
According to Medscape, you can earn about $32,000 more per year in this subspecialty than an internal medicine physician.
Gastroenterology
Internists can subspecialize in gastrointestinal medicine. This includes training on the entire gastrointestinal tract, nutrition, and malnutrition disorders.
This subspeciality will require a three-year fellowship program after completion of the three-year residency of internal medicine.
Specializing in this field can greatly increase your income. The average American gastroenterologist earned $417,000 in the Medscape report.
Endocrinology
Internal medicine physicians can subspecialize in endocrinology (the study of the endocrine system). This involves the diagnosis and treatment of any illness or malfunction of the metabolic and glandular systems.
These doctors will treat diseases such as hypothyroidism, osteoporosis, diabetes, and hypercalcemia.
To become an endocrinologist, physicians must complete their residency and then two years of fellowship for this subspecialty.
Unfortunately, specializing in this field might actually decrease your earnings if you began as an internist. Medscape reports that endocrinologists earn thousands less than internal medicine physicians.
Cardiovascular Disease
This discipline involves three years of fellowship after completing residency as an internist. It can also be subspecialized even further into a more in-depth specialty.
Three of these sub-subspecialties include interventional cardiology, advanced heart transplant, and cardiac electrophysiology. Each of these requires an extra year of training to become accredited.
These doctors are among the highest-paid physicians.
Rheumatology
Rheumatologists deal with the joints and musculoskeletal systems in the body. You can expect to deal with a lot of rheumatoid arthritis, osteoporosis, fibromyalgia, and lupus patients.
To become a rheumatologist, an internist must follow their residency with another two years of training in this discipline.
The average rheumatologists annual salary is $259,000 according to Medscape.
Oncology and Hematology
The oncology discipline involves the diagnosis and identification of risks of cancer. This subspecialty is often combined with hematology to give the internist a more comprehensive range of diagnosable diseases. Hematology is the study of blood-related disorders.
You can subspecialize in either oncology or hematology with a two-year fellowship. When training for the combined oncology-hematology fellowship, you must complete three years of training.
Data shows that oncologists can earn up an average of $359,000 per year.
Nephrology
This subspecialty relates to the diagnosis and treatment of any disease or illness of the kidneys.
Nephrologists must complete a two-year fellowship after completing the three-year internal medicine residency.
The average annual salary for a nephrologist in the United States is $305,000 according to Medscape.
---
Additional Ways to Increase Your Income as an Internal Medicine Physician
If you are an internal medicine physician or considering becoming one, you can take some steps to ensure that you make the most of your career.
Whenever possible, build your patient network and open your own private practice as a primary care physician.
Don't rent an office. Buy the whole building and rent out the other offices. This rental income will increase your revenue exponentially. Not to mention, this income may be taxed at a much lower rate than your physician salary.
When it comes to employees, take advantage of PAs and NPs to see more patients. Allow them to care for the regular visits and paperwork while you focus on the difficult cases.
If you can develop a niche or subspecialize, you can charge even more per hour for your expertise and learn new procedures that are in high demand.
Market your practice at events that cater to patients with good health insurance. Also, consider outsourcing your billing to an external company to reduce costs and get paid faster.
Related: A Physician's Guide to the Top Disability Insurance Companies.
---
How to Negotiate Your Internal Medicine Employment Contract
Want to know the best and easiest way to ensure that you are earning your fair compensation as an internal medicine physician?
Through a firm and thorough employment contract negotiation.
Many doctors aren't excited about the idea of having to put forth an effort to prove their value. Yet, employers expect that doctors will want to come to a mutually beneficial employment agreement.
Things to negotiate include compensation and benefits, duties and responsibilities, and partnership and ownership agreements.
You'll want the begin and end dates clearly stated. As well as any restrictive covenants, termination details, and insurance requirements.
It would be best to have a contract review whenever making any changes to a new or existing contract. This includes entering or renewing an agreement, changing compensation packages, and renegotiating or exiting a contract.
You should even negotiate when transitioning from employee to partnership.
There are a few tips and tricks to successfully get the best terms in your employment contract.
It's advisable to be as prepared as possible before entering the negotiation process.
This means that you have fully read through the letter of intent and understand all the terms written out. This does not mean that you have signed the letter of intent. Unless you agree with everything in this letter, which is very rare, it is usually recommended to not sign this letter before negotiations.
CompHealth has a great article on the ins and outs of negotiation and how to put yourself in the best position to reach a beneficial agreement.
This can be intimidating for some physicians. Having an expert to help you will reduce a lot of the confusion and stress that comes with complex employment contract negotiations.
---
Building a Retirement From Your Annual Salary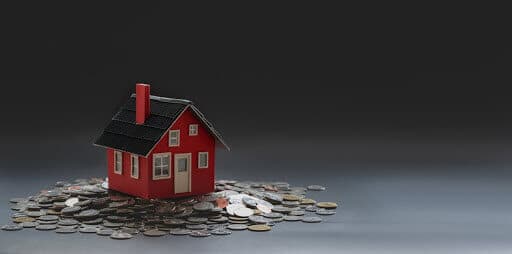 For many in the workforce, retirement is the ultimate goal. As an internal medicine physician, you will want to start building for retirement right away. You have a few options to choose from that can help you reach this point.
Depending on your employment status, you can start adding to your retirement fund in several different ways.
For the Employed Internist
Most employed people in the United States have a 401k or 403b plan to help them retire.
An employed internal medicine physician will have either a 401k if they work at a for-profit company, or a 403b if their company is non-profit.
For Private Practice Internists
Even if you are part of a private practice, you can still take advantage of the benefits of a 401k. There are other options for retirement offerings that will be determined by the owners.
These can include but aren't limited to profit-sharing and defined benefit plans.
For Both
A Roth IRA is another popular retirement planning option that both self-employed and employed physicians use.
You can also invest in commercial real estate or a health savings account to help you reach financial independence and prepare for retirement.
---
Effective Tax Planning
Don't leave your chances of saving money on your taxes up to chance. As a rule, the average physician can spend thousands of dollars paying taxes. Cutting this number down as much as possible should be a goal to reach in your finances.
A professional can help you check for tax deductions, credits, and other exemptions that you may not have been aware of. This one act can save you thousands of dollars every year at tax time.
---
As an internal medicine doctor, you have many opportunities ahead of you. Although the highest concentration of your peers work in hospitals, your best bet is to own your practice.
By carefully planning your career path as an internal medicine physician, you can put your income above the national average of your specialty, and we can help.
You probably didn't learn the business of gaining your best salary during your time at medical school or training, but we specialize in that.
We also specialize in helping arm you with the knowledge and backup you need to protect your assets and your financial future. Let us help you thrive!
Subscribe to our email newsletter for expert tips about finances, insurance, employment contracts, and more!