eBook: The Physician's Guide to Disability Insurance
Learn everything you need to know about disability insurance with our comprehensive guide!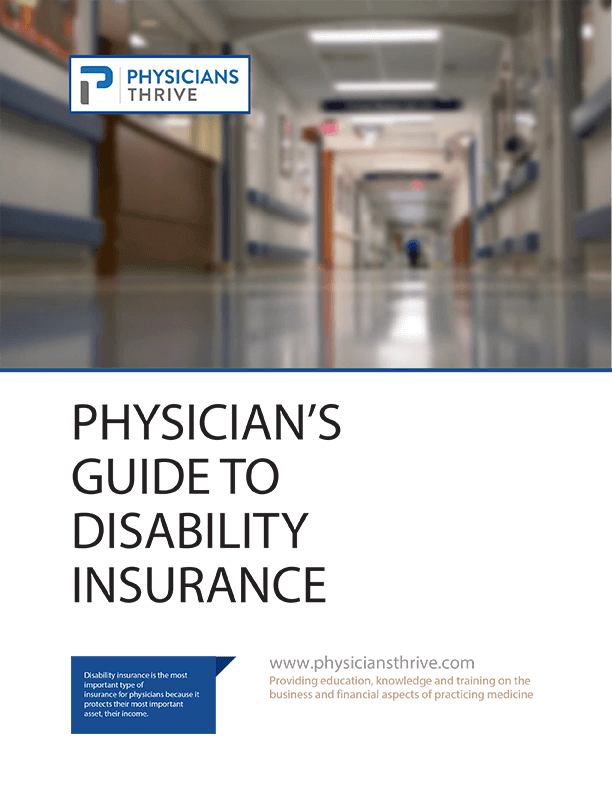 The Physician's Guide to Disability Insurance can change your life. Physicians have more at stake than any other profession. Protecting your income with disability insurance is critical for maintaining wealth when unforeseen circumstances occur.
In our comprehensive disability insurance guide, we'll cover:
Disability definitions
The elimination period
The benefit period
The definition of partial disability
Residual clauses
Other options at hand for physicians
Key benefits
Policy renewal
Individual versus group insurance
And more!
While employer plans are designed to attract employees, the reality is that they're not truly designed in your best interest. It is important to make sure you are truly covered. After reading this eBook, you will be more equipped to make decisions regarding your employer benefits and group disability insurance plan. Simply fill out this form to get your free copy!