Physician Disability Insurance
Own-Occupation, Specialty-Specific Physician Disability Policies
Whether you're just starting your career or you've been a practicing physician for decades, quality disability insurance is the key to keeping your finances secure in the event of accident, injury or medical emergency.
Fill out the form to get started
Physician Disability Insurance
Get Quotes for Own-Occupation, Specialty-Specific Disability Insurance
Fill out the form to get started
Protect Your Fiscal Future
Insurance coverage for your health is necessary. But what happens when your medical expenses are only partially covered? Or when bills start to stack up and you still can't work?
If you become disabled, disability coverage ensures you'll receive close to the same amount of money you're making now. That means you can afford the things you need and focus on being well instead of stressing about your finances.
Why Choose Physicians Thrive
Own-occupation policies are ideal for physicians because of the types of disability claims doctors usually submit. Own-occupation is the most lenient type of policy, meaning you can file claims you might not be able to with other types of coverage.
Our team members have years of experience in the financial industry, and Physicians Thrive has been in operation since 2008. We've worked with thousands of physicians across the country and have the necessary wealth of knowledge to care for your finances.
Our clients stay with us long after we've secured their disability policies because we care about their future. Our application process is super simple, and all your information will remain safe while we secure the best policy for you.
Get Good Insurance While Doing Good
Through our Gain Sight, Give Sight program, we help Give Sight Global in their mission to save one million eyes from blindness. For each physician we work with, we're able to donate enough money for Give Sight Global to provide a life-changing cataracts surgery or prescription glasses to a person in need. When you gain sight into your finances with Physicians Thrive, you give the gift of sight to someone else.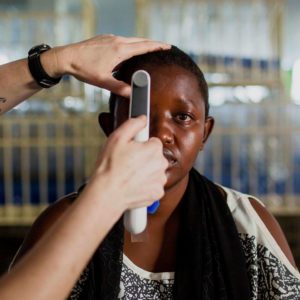 If you're ready to find great insurance at an affordable price, Physicians Thrive is ready to help you take the first steps. Contact us today and start thriving!
Fill out the form to get started