Get Free Disability Insurance Quotes
Laying the groundwork toward financial health starts with disability insurance. At Physicians Thrive, we're here to help find the plan that best fits your needs.
Fill out the form below and a member of our team will get in touch with your shortly.
Get one plan for your entire career.
With an individual disability insurance policy, you have coverage that remains the same from job to job without any extra work on your end.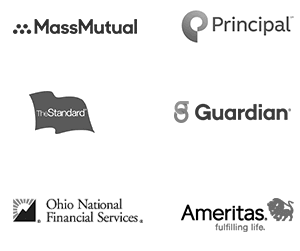 Does your disability insurance provide the coverage you need?
Work with a physician disability insurance specialist.
Discover options you may be missing.
There may be riders and other disability insurance options you aren't aware of that you can either add to your current policy or are available through another insurance company. Our team will work with you to identify which of the features would benefit you and give you professional guidance on implementing these options.
Know the difference in group vs individual coverage.
Own-occupation gives you consistent coverage throughout your entire career while employer-provided plans can leave you without any income when you need it most. Learn more about the key differences between employer-provided group plans and own-occupation disability insurance below.
Analyze your current coverage or apply for your first policy.
Our advisors can review your current coverage or help you put your first own-occupation disability insurance policy in place. Often times residents and fellows get coverage with the short term in mind, but when you're an attending physician there may be features missing from your policy. Gain confidence in your coverage by having a disability insurance specialist review your plan with you.
What is an own-occupation policy?
Own-occupation covers physicians who have become disabled and are unable to perform the majority of their specialty-specific duties. Under own-occupation, the policy holder receives benefits if they are unable to work in their "own occupation," even if they are able to find employment in another profession or even another medical specialty.
Why do you need own-occupation disability insurance?
In the case you become disabled and unable to perform your specialty, own-occupation allows you to continue working at whatever capacity you want while maintaining your expected income. Whether it's keeping up with your mortgage, adding to a college fund for your children or retiring on the terms you expected, own-occupation disability insurance guarantees you stay on track financially when it comes to your goals.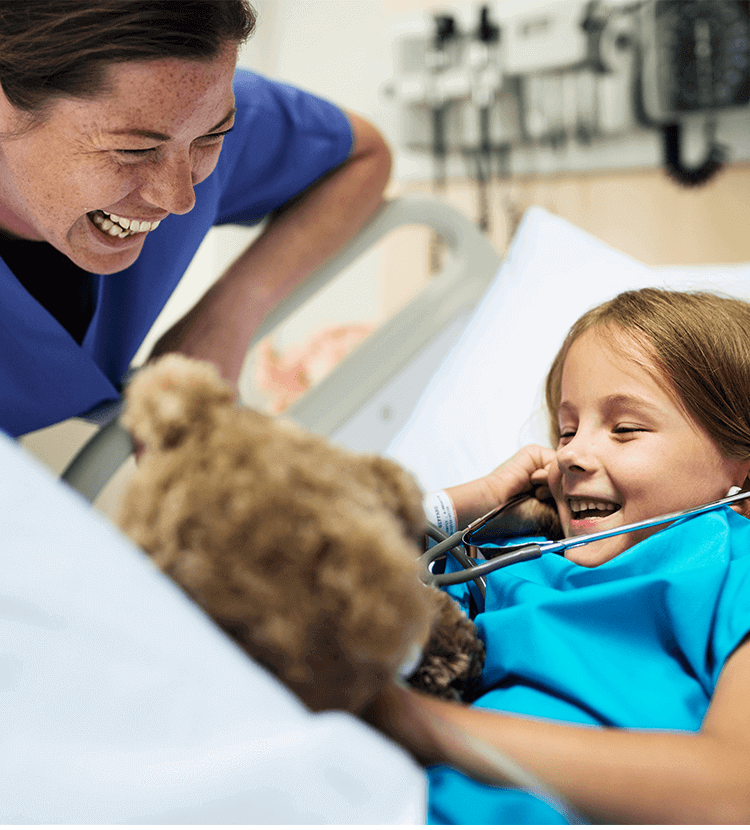 For no extra cost to you, our advisors advocate for you for the life of your insurance policy. In the case you need to increase your coverage, file a claim or have questions about your policy at any time, we are here for you.
Group vs Individual Plans
Employer-provided plans won't give you the coverage you need in if you become sick or injured. Discover the major differences in coverage between group plans and individual plans in the chart below.
Employer Provided Disability Insurance

There is no guaranteed of coverage or policy renewal. Your employer can change your plan or cancel your coverage at any time
You don't get to keep your coverage if you leave your current position
Any benefit received is taxed as ordinary income if provided by your employer
If you are working in any capacity your group plan will stop paying you
Own Occupation Disability Insurance

Policies from independent carriers are non-cancellable and guaranteed renewable which means the company cannot cancel or change your policy
You own your policy so it stays with you from job to job
Benefits are received completely tax-free
If you cannot do your primary duties your policy will pay you the full benefit. You will still have full freedom to work in any other capacity
Get Free Disability Insurance Quotes
When you receive your quote comparison, our experienced advisor will review the quotes, explain all your options and the verbiage in each policy in detail to help you create a customized plan that meets your needs and your budget. We will review each element of the plan and the cost associated with it to help you evaluate the value and build unique, cost-effective coverage tailored to your situation.