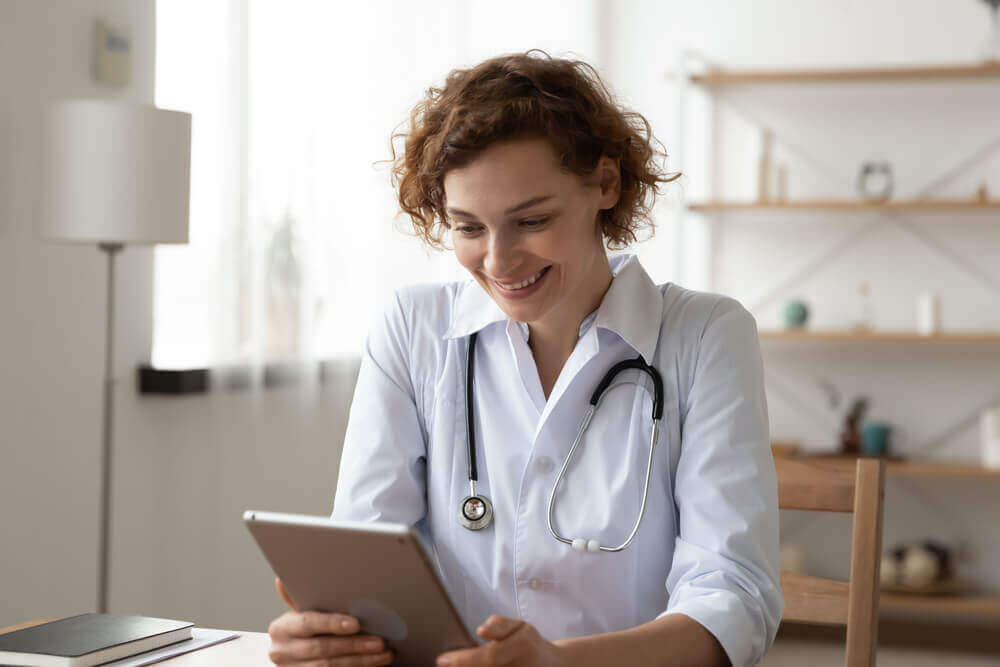 Are you burnt out from years of working long hours? Do you want to step away from clinical practice?
You're not alone. Many doctors suffer from burnout.
After all, practicing medicine is demanding work. It certainly doesn't have the best work-life balance of any career out there. A lot of physicians come to a point where they want to change career paths.
But, a career change can seem daunting. What field are you supposed to go into after working as a doctor?
Luckily, there are plenty of alternative jobs for physicians! Whether you're a rookie or a veteran, there are a ton of challenging and fulfilling jobs you can move into. You can put your expertise to work in places other than direct patient care.
In this article, we'll discuss a few of them. If you're a doctor thinking about alternative career options, this article is for you.
Here's our list of seven alternative jobs for doctors who want to step away from clinical medicine.
Related: Should You Change Jobs or Steer the Course?
---
1. Work in the Legal Field
The court system values healthcare professionals. Every day, lawyers call on doctors to contribute to cases as expert witnesses. If you're interested in forensics or criminal justice, you might enjoy this line of work.
Prosecutors and defense attorneys often hire medical witnesses for case reviews. They also hire physicians to testify on behalf of clients or the state.
But, the court doesn't hire just anyone to do this. The job requires a wealth of medical experience. You won't get hired for this line of work without years of practice under your belt.
In some instances, the court may summon you as a witness for a malpractice suit. In these cases, you'll have to testify against or in defense of a doctor's practice. This aspect of the job deters many people from taking it on.
If you're prepared to work with or against other doctors, however, this could be an exciting new role for you!
---
2. Become a Consultant
Have you worked with Epic or another software system? Use that knowledge to transition into a career as a healthcare informatics consultant!
Biotech firms and pharmaceutical companies also hire consultants for product development. They look for physicians who can help them test and workshop their new products.
If that doesn't seem appealing, you might want to consult for a non-profit or private company. These organizations hire healthcare consultants for all kinds of different tasks. Even venture capital firms hire consultants to help them make smart investments in the medical industry.
If you're particularly interested in tech, look into some of the medical startups out there. Many of these companies seek licensed physicians to join their teams.
Check out this list of the 38 Best Healthcare Startups to Watch in 2021 to see some companies making waves in the medical field.
Related: How to Become a Physician Consultant [3 Essential Steps]
---
3. Teach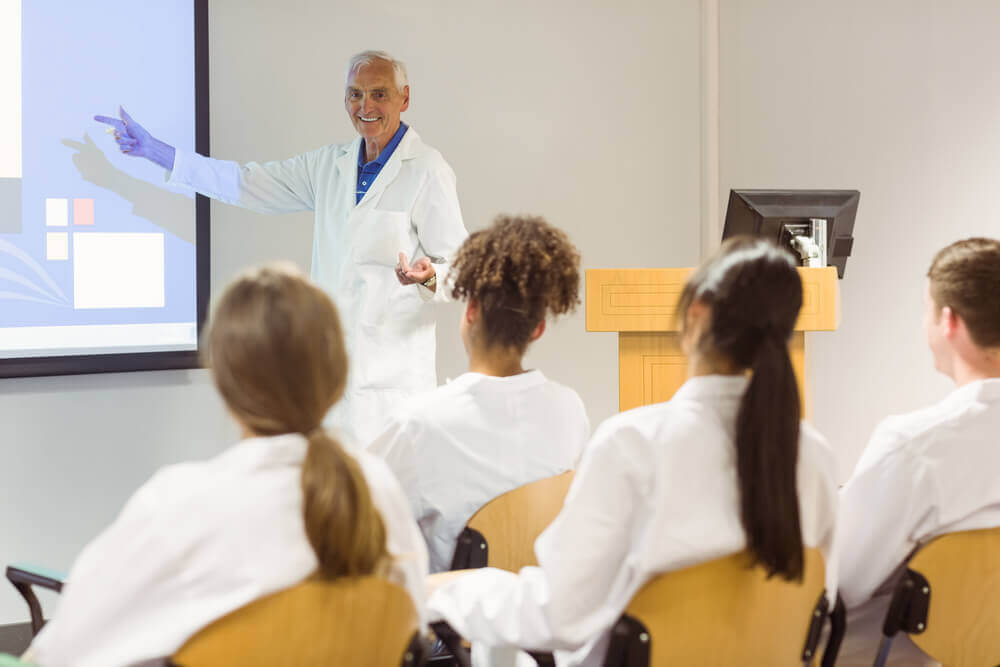 Teaching is a popular nonclinical job for ex-physicians. Whether you're retired or just want to take a break from your public health job, it's a fun way to capitalize on your medical experience.
As an instructor, you can share your wealth of knowledge with medical students. In some cases, you might even be called upon to teach other clinicians about a particular sub-specialty.
Plus, universities and medical schools always need experienced physicians to teach courses. So, there's never a shortage of work.
If you want to teach in an undergraduate setting, look for a job teaching pre-med classes. If you'd prefer to teach in a post-graduate setting, look for work as a medical school instructor or residency advisor.
Keep in mind that different states have different laws around who can teach and who cannot. Depending on what state you live in, you may need a teaching degree or a certificate.
Working at a major university can also lead to a research position. There are a variety of research positions available that will allow you to further hone your research and writing skills.
Universities conduct research on everything from epidemics to health services. Whatever your interests are, you're likely to find fulfilling work in the medical education sector.
---
4. Work in Hospital Administration
Nobody understands the frustrations of hospital administration better than a physician. Therefore, experienced doctors can have a successful career alternative as hospital admins.
As an administrator or medical director, you'll help hospitals improve their quality of care. Depending on the particular job, it'll involve everything from balancing budgets to hiring staff. It's an excellent way to segue into business and still put your doctoral experience to work.
If you want to become a hospital administrator, you'll need a background in business. Depending on the facility you want to work at, you may need to take some additional courses or even obtain a business degree.
Related: How to Become a Medical Director
---
5. Become a Medical Writer or Editor
Doctors have a wealth of information and experience. Medical writing is a fantastic opportunity to share that knowledge with others.
If you're up for it, you might consider publishing your own book. If that seems like a daunting task, you may want to become a freelance medical writer instead. Publications like New Scientist, Scientific American, and NIH MedlinePlus pay freelance writers for articles and columns.
Journals and textbook publishers also take submissions. They look specifically for people with backgrounds in wellness to ensure a high rate of expertise and professionalism comes across in their publications.
Whether you want to publish research yourself or edit others' research, this could be a career choice worth pursuing.
If editing is your thing, there are plenty of editing jobs for qualified individuals. Pharmaceutical companies and medical device manufacturers hire doctors to review writing before it goes to print. If you have an eye for detail and want to spend your days editing technical documents, this could be a perfect new job for you.
Just remember: not all doctors are cut out for the writing world. You need a firm grasp on language to make this career move. If you haven't written anything in length since your college thesis, brush up on your skills before you leave your practice.
---
6. Practice Concierge Medicine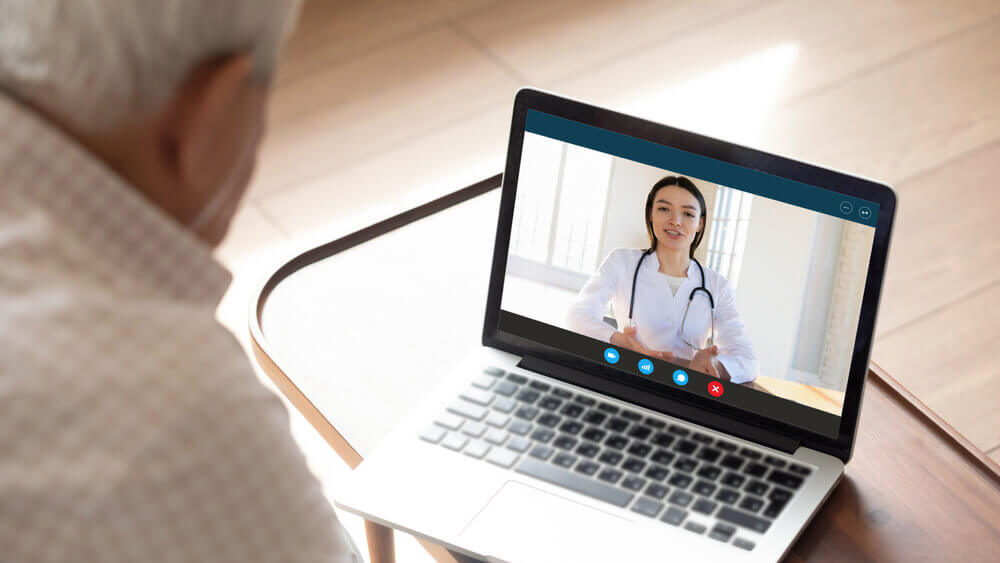 Even if you love working with patients, medicine is demanding work. Concierge medicine is an appealing alternative because it allows for more flexibility.
As a concierge physician, you decide exactly how many patients you want to take on. You bill them directly, too, so you don't have to deal with hospital admin bureaucracies.
Concierge services allow you to provide personalized care for your patients. You can build stronger relationships, see patients on same-day notice, and even make house calls if you so choose.
Patients usually pay monthly or annual fees, so concierge medicine is popular among affluent clients.
Like the idea of a concierge practice but don't want to work directly with patients? You may want to look into the ever-growing telemedicine field.
Apps and websites are making it incredibly easy for patients to connect directly with doctors from their mobile devices. As a tele-doctor, you're able to run a virtual practice from anywhere in the world. It is a growing physician job alternative that still allows you to practice medicine but on your own schedule.
Similar: Partner Spotlight: Specialdocs Consultants
---
7. Volunteer Your Time
Are you nearing retirement or no longer need to collect a paycheck to live comfortably? Consider sharing your skills as a volunteer!
Although you're not paid, you can work as much or as little as you like. If you're looking to slow down your work pace and cut back on obligations, you can volunteer part-time. If you still want to stay busy and help as many people as possible, you can volunteer full-time.
Look into organizations such as Doctors Without Borders. Physicians find great rewards in working with groups like this.
Volunteering offers you the opportunity to contribute to humanitarian efforts around the world. This makes it a great option for physicians who want to travel and visit places they might never go to otherwise. If you have experience in locum tenens, all the better. You already understand the benefits and difficulties of moving around for work.
Prefer to stay closer to home? Look for volunteer opportunities with organizations in your city. Local non-profits may be looking for your specific skills and expertise.
If you're especially good at fundraising, lend your skills to a non-profit. They always need fundraising help. You can put your industry experience and connections to use by helping them to collect money.
Related: Which Physician Specialties Retire Early?
---
Thinking About Giving Up Your Career? Here are a Few Things to Consider
Your medical career may have put you in a comfortable financial situation. But, don't give up your day job without thinking a few things through.
Before you leave your career as a physician, consider these three factors:
Savings and Assets
Do you have enough money to support your lifestyle if you quit your job?
No matter how burnt out you are, don't make any rash moves until you have enough money to survive for a while. Even if you don't want to continue in primary care, going without a paycheck in between jobs can be unsettling for many.
Unless you're close to retirement age and already have a solid nest egg, consider hiring a financial planner. They'll help you make sure that your career change is financially responsible. They'll also make suggestions as to what lifestyle changes you need to make if you jump ship and leave your practice.
See also: Why Doctors Should Consider Real Estate Investing
Retirement Savings
Is a job change going to ruin your chances of retiring on time?
A major career switch can push your financial goals off-track. Make sure that you have a solid retirement plan before you quit. If you leave your job without a course of action, you could run into financial trouble later on in life. This is not something most people want to face in their twilight years when they should be relaxing with friends and family, not fretting over finances.
If you're still in the early stages of your medical career, it's important to seek professional advice regarding retirement planning. It's never too early to plan for retirement. Financial consultants who specialize in retirement and understand the medical field are an invaluable asset. They'll explain how you can change careers while still staying on track for retirement.
Tax Implications
Is your new job going to change your tax liabilities?
It's important to consider how your career move will affect your taxes before you're caught off guard. Consult with a tax planning professional to help you understand how your responsibilities will change.
If you quit running a private practice to teach, for example, you'll no longer be able to deduct the same business expenses. A tax planner can help you understand everything you need to know to make a seamless career transition.
---
Conclusion
It's never surprising when physicians decide to call it quits. For many people, clinical work is just too exhausting.
You work long hours. You have to deal with hospital bureaucracies. And, you have to endure the hassle of wading through the healthcare system.
But it doesn't have to be that way. There are plenty of alternative careers for physicians. Your medical degree and CME activities qualify you to do all kinds of other jobs.
If you have skills in other fields like business or tech, you'll have a particularly easy time finding new work. But even if you don't, there are a ton of organizations searching for people with a medical background.
Just remember:
Before you make the jump to a non-clinical career, take a look at your savings accounts. Writing, teaching, and even consulting don't pay as highly as clinical work. So, make sure your new career will pay the bills.
You need to have enough savings and a large enough income from a new career position to afford your living expenses. You also need to consider what changes to expect when it comes to filing your taxes.
Once you have your finances in order, you can step away from your practice, enjoy a new career, and hopefully get some more sleep!
For more information on career consultation, financial planning, and retirement savings, contact Physicians Thrive today.
Subscribe to our email newsletter for expert tips about finances, insurance, employment contracts, and more!